Listen to some of our favourite new Irish releases below!
Picture This, 'Get On My Love'
The Kildare band are back with a bang on their gospel-driven new anthem. Picture This's 'Get On My Love' is eagerly awaited by fans after an almost three-year recording break since Life In Colour.
The band's frontman, Ryan Hennessy, says "'Get On My Love' is a song that came together super quickly and easily in the studio and I think the energy of that spontaneity is really felt in the recording. It was also after a heavy night of drinking in Stockholm so if you listen closely, you can almost hear the hangover. It's a lesson to always show up no matter how heavy the head feels because you never know what magic you're going to create in a song. We wanted to create a celebratory feeling song where people could rejoice in their flaws and strengths and everything in between through the power of love."
Brad Heidi, 'Dancing In My Head'
The Galway based singer-songwriter is fast becoming the next musician to break through. After quitting school, the talent has been travelling around Ireland busking with just his acoustic guitar ahead of selling out his first headline tour. His catchy new single 'Dancing In My Head' is polished, pop-orientated and addictive, boasting slick production and effortlessly powerful vocals.
Advertisement
He recently dropped his debut EP, which reached No.2 and No.2 on iTunes in Ireland, while 'Dancing In My Head' is already going viral on TikTok livestreams. With recent supports slots for James Blunt and Lisa Hannigan, Heidi will also perform at the New Years Eve Festival Count Down in Dublin.
Daire Patel, 'Way That You Are'
Taken from his new EP Pretty Sweet, which comes after his 2021 debut album Life of Colour , Irish musician Patel infuses a beautiful blend of piano chord melodies with electronic embellishments. With hints of eden in 'Way That You Are', the influence of every genre under the sun bleeds into the hugely compelling track, but especially lo-fi bedroom pop and alternative R&B/hip-hop. "Say we had it all but we never did," he says, making fine use of autotune and warped vocals.
Carrie Baxter, 'Selfish'
Following her collaborations with Jafaris on 'Satellite' and Zac Samuel on 'Be Your Baby', the Waterford neo-soul/R&B artist returns with a track dripping in jazz fusion. Pulling back the curtains on a romantic relationship, the subject weighs up saying goodbye to focus on herself instead, or staying selfish by needing them close. Infusing gorgeous, rich vocals with warm instrumentation and a bouncy rhythm, it's a hugely strong new single from rising talent Baxter.
Advertisement
"Something's changed and you feel different, ain't it strange I don't know why? Maybe you're just not so significant, fillin' the space up in my life," she starts.
Meltybrains?, 'Space Ghetto'
The Irish outfit's third single from their upcoming album You, out on 25th January via Strange Brew, features additional guest vocals from Sophia Malaika. The track is influenced by early James Blake, dub and UK bass soundscapes, as well as songwriters such as Bon Iver and Courtney Barnett.
"Space Ghetto is an attempt to get in touch with something other worldly, something bigger than your own consciousness," the band says. "It speaks about the mess we've made of our world, and the associated feelings of hopelessness, which lead us to hypothetically and symbolically flee, for pastures and planets anew.. However, there is also a glimmer of hope in the song, and some evidence that the beauty of this world is something that we frequently forgot to look at."
Robert Grace, 'Not OK'
Advertisement
The Kilkenny artist's stats are out of this world, with over 100 million video views on TikTok and 60+ million Spotify Streams. The 29-year-old doesn't just write catchy songs, he has made it his mission to discuss mental health topics openly and in a surprisingly fun way. Written via Zoom with songwriters Andrew Tyler and Nikolai Potthoff, 'Not OK' uses catchy repetitive melodies, a bridge straight from the 2000s, heart-wrenching vocals and a strong beat.
"'Not OK' is about exactly what you might think it is about. It's inspired by my own experience with mental health and what it's like to feel how I feel sometimes," Robert Grace explains about the song. "It's about the struggles people go through, or what those inner thoughts might say!" he continues, describing the sound as "basically emo pop, in a nutshell!"
Christian Cohle, 'Strength'
The Dublin based electronic/pop composer and singer-songwriter dropped his new single on Tuesday ahead of tonight's show in Whelan's, Dublin. 'Strength' was written directly after Cohle's relationship fell apart, with the person who we've come to see as being the muse behind his Wetlands album (due in 2023). Following on from 'Another Life', we get a further glimpse into Cohle's personal life at that early stage of 2020, where we see him at his most vulnerable and heartbroken. The video was directed by Tristan Heanue, filmed in a grimy club/rave setting.
"The song was written like a prayer, begging for the strength to just get through the day, without doing something stupid, which for me would probably have been relapsing, being sober now for over five years," Cohle discusses. "I was yearning for someone to tell me I was going to be okay."
Mac Wetha, Biig Piig and Lord Apex, 'Don't You Go Falling In Love'
Advertisement
The new single follows Irish producer/singer-songwriter Biig Piig's October single 'This Is What They Meant', which also arrived with news of her upcoming mixtape Bubblegum. Back in June, UK artist Mac Wetha released his latest EP Cloud Paint.
"'Don't You Go Falling In Love' is a very special song for me, Jess (Biig Piig) is like a sister and I've been in awe of her talent and voice ever since we first met (at 16)," Mac said. "Although we've worked loads over the years this song is the first time as Mac Wetha and Biig Piig we've written and sung together, and it's a genuine honour to have done so. We wrote this on a sunny day with the doors wide open, the tune came together very quickly and organically and felt right from the jump. Enjoy."
Binmen, 'Death by the River'
Following 'Backhammer and Tongs', the second single from the Wicklow rockers comes ahead of their headline at Whelan's Midnight Hour on Friday, December 2nd. 'Death by the River' explores the idea of fighting fire with fire, as frontman Mossy Ryans sings: "Waits the wife and the lovely child / By the river, they light no fire / May they rest, may they rest in time." Although the story is set behind the backdrop of a medieval war, the concept is timeless. Matched with the band's DIY nature introduces the listener to the eerie verses and thumping choruses of Binmen.
The single was recorded and produced by Jack Joyce. Having played shows all across Dublin, Cork, Wexford and London over the past few months, alongside the likes of Big Sleep and Last Apollo, finding time to record has been a challenge. Nevertheless, Binmen are expecting to release their debut EP in early 2023.
Elzzz & TraviS, '365'
Nigerian-born Dublin artists and Gliders co-founders Elzzz and TraviS are back with a fast-paced scorcher. Adding mile-a-minute raps to drill beats and hip-hop elements, it's fairly relentless. Their ambition shines through on '365', which sees the pair play with warped lyrics, spitfire clapbacks and endlessly confident attitudes. It's also playful in the best way, we're excited to see their next project.
Advertisement
Jeorge II & LukaFly, 'Missed Calls'
Having risen up the ranks since his first release in 2018, Lucan hip-hop artist Jeorge II has finally shared his first new single of the year, collaborating with producer LukaFly. Coming in hot at two and a half minutes, it's the second time they've teamed up but won't be the last. Following an extended hiatus from music, Jeorge II eased himself back in with the release of visual project 'So Help Me God' back in October. 'Missed Calls' sees the Dubliner jump back in where he left off in 2021.
"I wanted to have a song that captures a screenshot of the pressure and urgency of life of a 20-something year old in this day and age," the artist says of the track's inception. "I decided to call it 'Missed Calls' due to my experience with stops and starts in my career. Just because you can miss an opportunity calling you once, doesn't mean you can't call it back."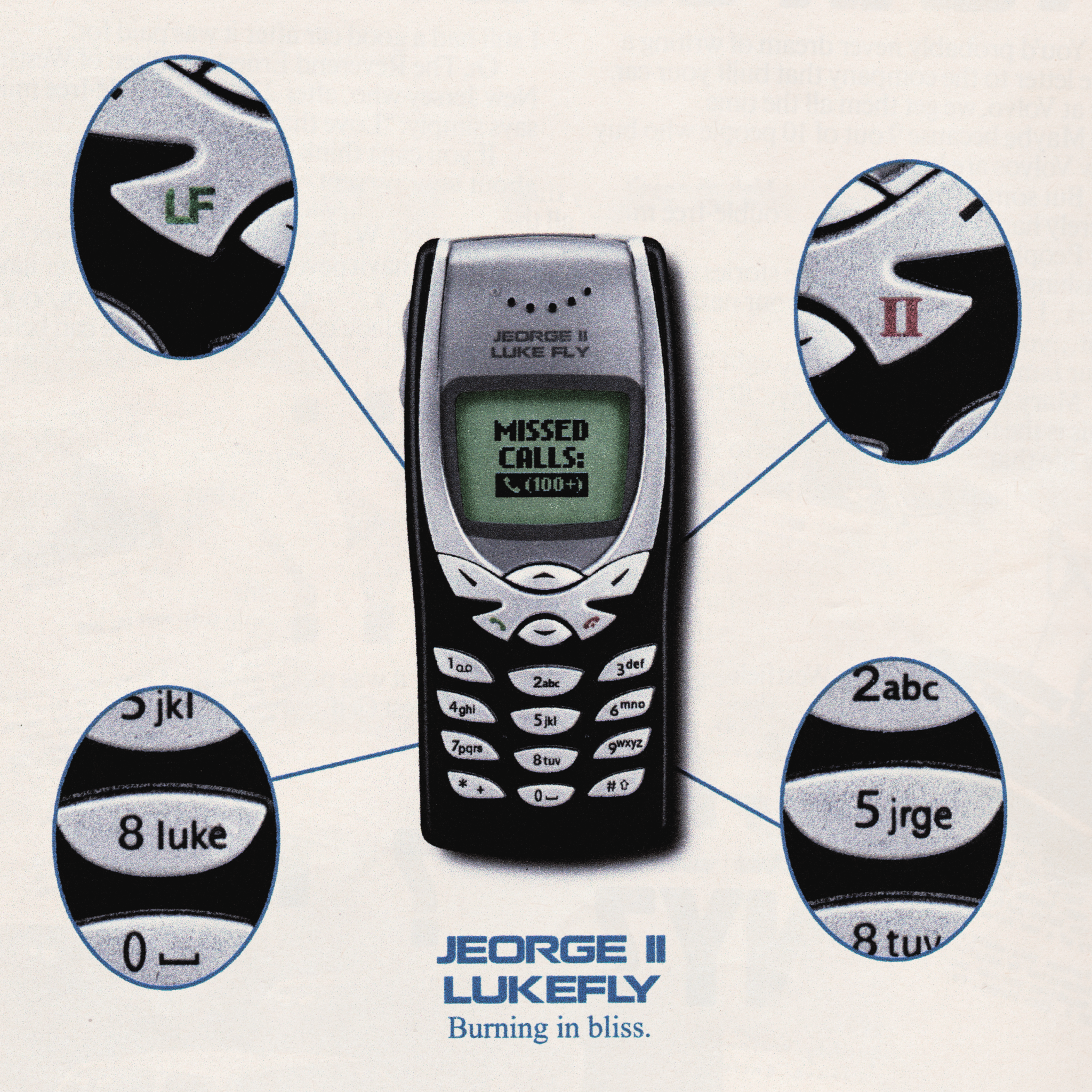 I Have A Tribe, 'Teddy's Song'
Patrick O'Laoghaire has released his beautiful new single 'Teddy's Song' today, his first new music to be released under his I Have A Tribe moniker since his acclaimed debut album Beneath A Yellow Moon. The single features Patrick O'Laoghaire on vocals and piano, Conor O'Brien (Villagers) on trumpet, Oisín Walsh-Peelo on harp, Caimin Gilmore on bass and Dominic Mullan on drums. The beautiful song showcases his innate gift for narration, forging depth from simplistic themes and an endless well of empathy.
Jamel Franklin feat. Keith Fennell, 'Cherish'
Advertisement
The new single from Dublin-based is inspired by his sister and cousins during his last trip home to Miami, Florida and was produced by Midblue. The beat was sampled from Shy Mascot's 'All Day Long'. Following 2021's singles 'Late Night' and 'Russell / David', the groovy 'Cherish' is instantly hypnotic. It's got everything from funk melodies and electronic flourishes to smooth vocals/raps, gospel-inflected harmonies and a Kaytranada-like chorus. Jamel and Keith Fennell make a great combo. With trumpet from Cooks But We're Chefs' Jesse Russell, it's all dreamwork fusions.
Gaptoof & Mushkilla, 'Stay Up'
Irish born, London based producer Gaptoof and Bristol wordsmith Mushkilla are bridging the gap between Ireland and the UK on their new single 'Stay Up'. After happening upon Mushkilla's hit track 'Jesse James', Gaptoof reached out via instagram. The song is a choppy soul sampled loop, that almost feels intentionally undercooked and skeletal with lyrics that are deliberate and to the point, touching on the current trials and tribulations Mushkilla faces in his life and how his true purpose in music is to build a 'legacy'.
Gaptoof, speaking on the collaboration, says: "I was a fan of MushKilla for a long time before I finally reached out to him and was always impressed with his variety as an artist, I really wanted to give him something hip hop mid tempo, the space I usually occupy, and see what he could do. My favourite rap is always the clever one liners and cheeky punchlines and I feel like Mushkilla is the best doing that in the UK right now."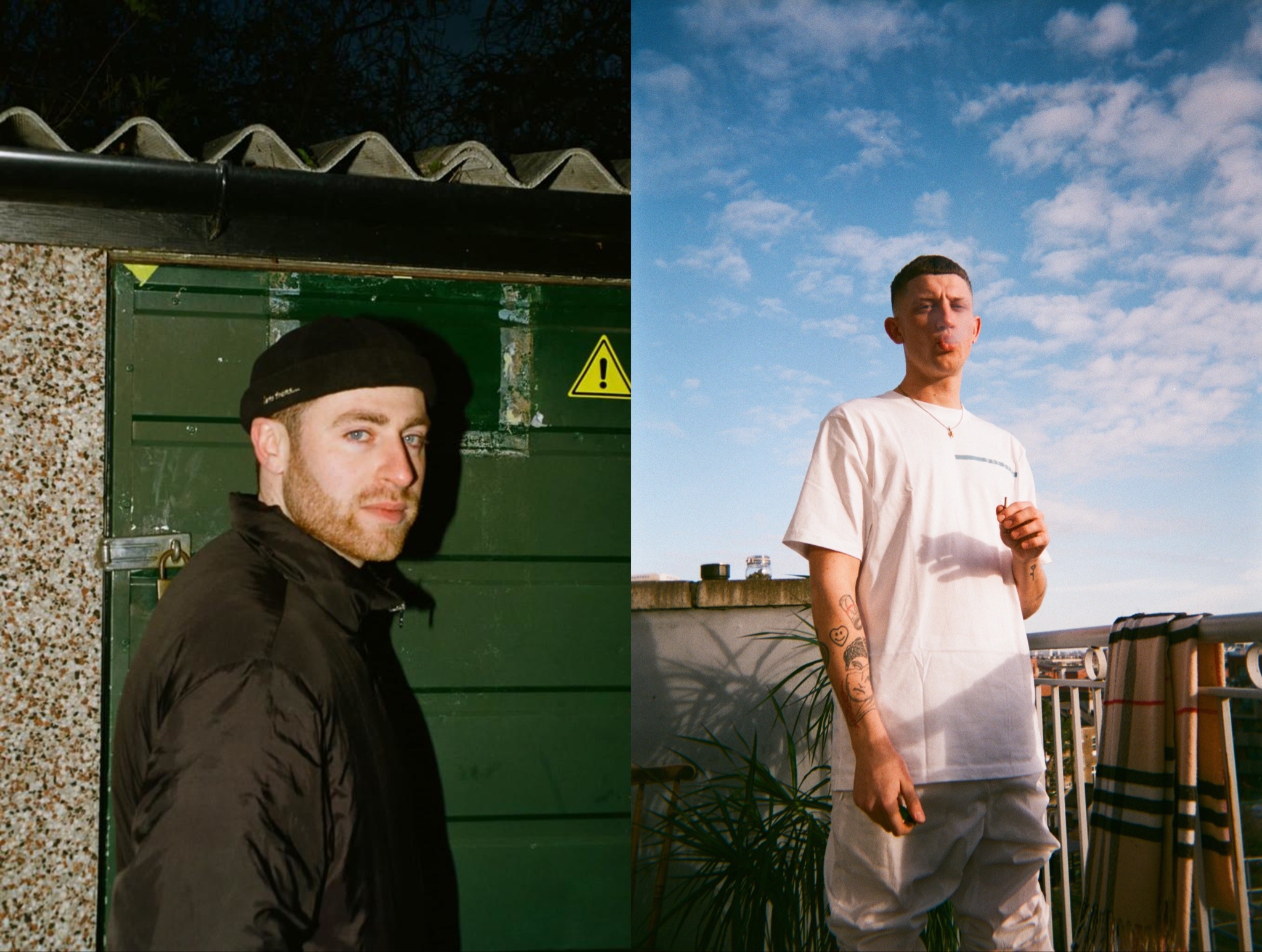 Sorcha Durham, 'Fireside'
The Dingle singer-songwriter/composer is combining her deep love of piano with intense synth melodies and dreamy vocals on debut single 'Fireside'. Durham writes ambient pop songs that are both ethereal and fierce. No stranger to the touring circuit having been a main songwriter and keyboard player in the band Walking On Cars, this marks Sorcha's first release as a solo artist. "These songs are my first chance to tell my own story," she says. Her new single 'Fireside' is a song full of heartache, anger and hope.
Advertisement
Dutch Schultz, 'Shake Hands With These Creeps'
Hailing from all over the north, the noise rockers have coalesced around Belfast, releasing three albums and numerous singles over the past 15 years. With driving guitars, catchy drum fills, distinctive vocals and a fiery, infectious and fierce chorus, their new single is an explosively political song that you won't be able to get out of your head. It follows 'Levil9', and acts as a no holds barred sonic takedown of these shadowy characters who cause dysfunction in the house on the hill.
"Shake Hands With These Creeps' is us voting for our politicians," Dutch Schultz explain. "The politicians who inevitably break promises, care chiefly for themselves and their careers, and how we return like zombies to the ballot boxes election after election with an expectation that 'this time' might change something. They're the creeps but we're the fools that put them there."
Drop the Shadow, 'Cross to Bear'
The alternative music project of Irish songwriter/musician Mike Walsh, Drop the Shadow's new single reflects on a potential relationship that never was; leaving it behind to "break down walls, and build another way". Following last month's 'Time', 'Cross to Bear' further showcases layered production with a desire to genre-blend and develop with each release. The single was originally recorded in HellFire studios, Dublin, featuring additional backing vocals by Cliodhna Gahan, keys by Killian Browne and production by James Darkin. Wolf Alice, Alt J, Beach House and Alex G all inspire his upcoming EP.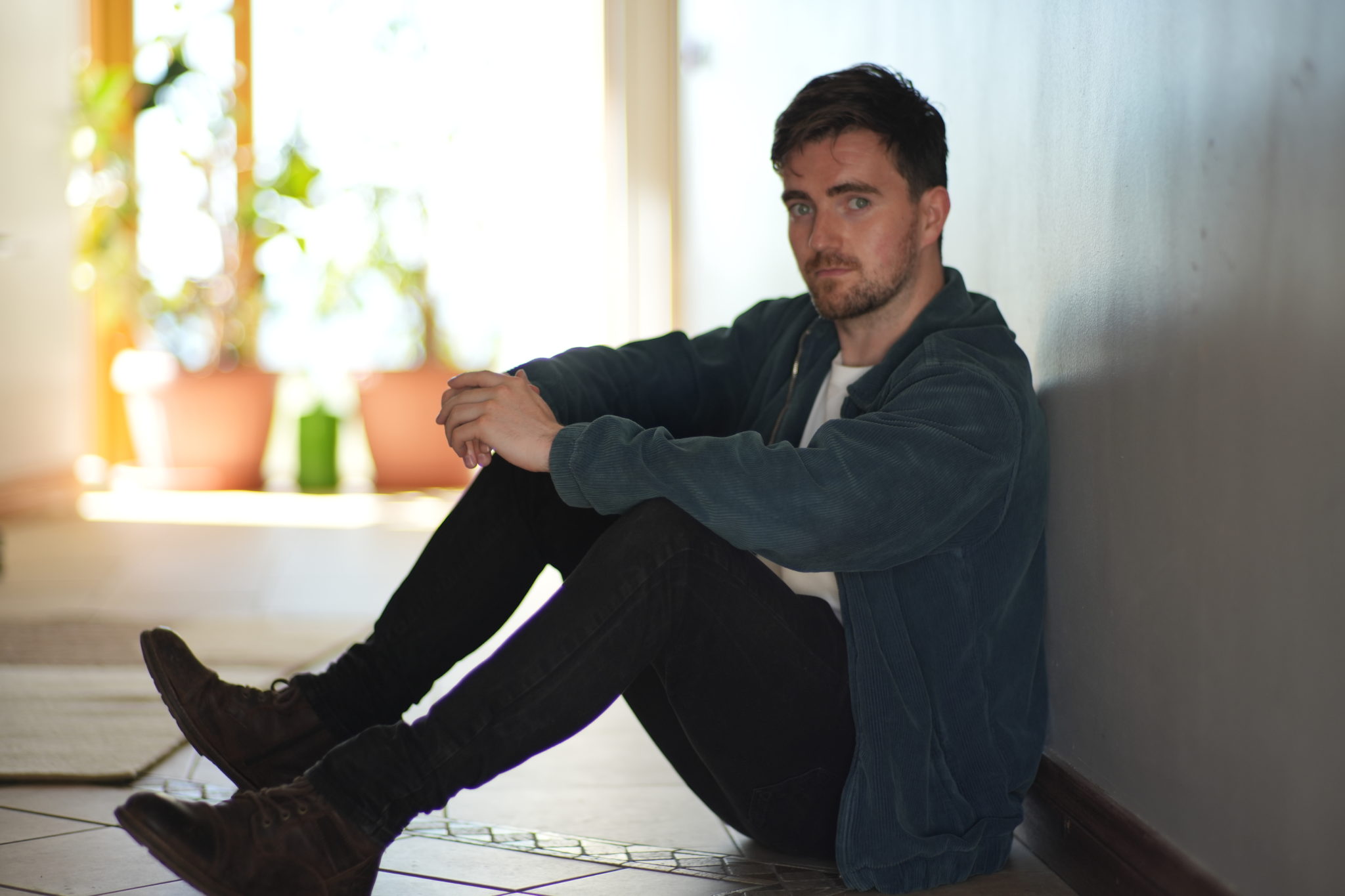 ferna, 'New City'
Advertisement
Just after taking home Single of The Year at the NI Music Prize, ferna (aka Hannah McPhillimy) shares a lovely new single and accompany video for 'New City'. In 2017, Coleraine native McPhillimy moved to the US for two years to complete a Masters in Music Composition at the University of Michigan. This experience inspired both the sound and message of 'New City'- the third release from her debut album Understudy coming Spring 2023.
Ferna explains that the song deals with "trying to hold onto a sense of who you are, while also shedding an old skin. It's the tension between those things." The track is made of colourful synths and homemade drum kits (constructed from a suitcase) along with soft vocals.
Walshy & XO LU, 'Shower'
Featuring intricate guitar licks from Fizzy Orange's Jack Martin, the new single from Dubliner Walshy and Limerick's XO LU follows the success of his previous hip-hop/soul-driven singles. 'Shower' is derived from influences like Bearface, Xxxtentacion and Juice Wrld, with XO LU and Walshy encapsulating what it feels like to break away from someone and the mental torture we can sometimes put ourselves through afterwards. The track sweeps into a crescendoed, staggered, reverse reverb vocal belt into the opening verse. The erratic panning of various harsh soundscapes trickled in throughout the song, and the pitch-altering vocal adlibs echo the emotion from XO LU nicely. The song structure compliments the confused and muddled mind one would often have in challenging situations that breed chaos.
Michelle Grimes, 'Servin' It Up'
With a sound that's already been compared to the likes of Ariana Grande, Jessie J and Dua Lipa, the Irish star-in-the-making blends elements of pop and R&B, in her feel good music. 'Servin' It Up' is a fun, cheeky track from Grimes, one that celebrates romance: "I love love and this song is about being able to love yourself for exactly who you are. 'Love is love is one of the most important lyrics in the song. We should be able to love freely regardless of sexual orientation or gender." The single was produced by Danny Lanham at Dry Lane studios.
Advertisement
Uppbeat, 'PTSD'
Produced by Fionn O'Brien and platinum producer Kevin Hissink - most known for his work with Grandson - 'PTSD' marks the start of a new chapter for Uppbeat, channeling his societal storytelling with his love for distorted guitars, punchy drum patterns and pulsing basslines.
"In 2008 Ireland collapsed into recession the suicide rates rocketed, families were torn apart and the working people of Ireland lost their homes," the emo-pop/alternative artist explains. "PTSD is a story of a child who grew up in that recession seeing the similar telltale signs happening again now as the cost of living rises and Irish people are pushed abroad to build a better life."
Kaya T, 'Body & Mind'
The 24-year-old Dubliner previously released her debut single 'Flight Mode' to acclaim and Spotify support, but now Kaya T returns with another self-penned soulful slice of pop and R&B goodness. 'Body and Mind' narrates the introspective tale of the intricacies of a relationship struggle. Fans of '00s-era Mariah Carey and Ariana Grande will instantly fall in love with this second offering from Kaya T.
Speaking of 'Body & Mind', she said; "I wrote the song when I was in a relationship & felt I was giving my all to it, but the other person seemed disconnected. The song is about me trying to persuade this person to stop being hesitant, let me in and let everything else go, as I felt they were not able to fully commit to me".
Advertisement
Gemma Cox, 'Walking in the Snow'
The young Dublin-based singer-songwriter and pianist has unveiled her Tall Stories EP, featuring previous offerings 'Hard To Heal' and 'Immune'. Featured track 'Walking in the Snow' is a piano-driven offering full of bouncy acoustic guitar melodies and typically gorgeous vocals. Her talent for storytelling bleeds through each line and lyric, with a voice that could stop anyone in their tracks. The production isn't overly polished, instead working to amplify the innate confessional words and simple harmonies.
Driven Snow, 'Flickers of You'
Out now via FIFA Records, the single is the duo's third and final offering of 2022. Slinky, subtle and laidback, 'Flickers Of You' is a musical exploration of the quieter parts of a long-term relationship. Emerging from a songwriting exercise (with reference to the Periodic Table) that Kieran had immersed himself, the tune only really started to come together when Emily walked into the room, added the vocal chorus and left again; one of those random moments of magic that all of the best songs rely on.
This song was recorded in Attica Studios with Tommy MacLaughlin - who used a basic drum machine as guide percussion for the tune but instead of it being replaced with something more sophisticated, as was intended, it became the perfect foil for the accompanying instrumentation and melody.
Crash Ensemble, 'Groundwork'
Advertisement
This week, to mark their 25th year, Crash Ensemble will present a special anniversary programme that encapsulates all aspects of their current work - live performances, commissions, non-live formats of film and installation, and a limited-edition double album release titled [REACTIONS]. Crash Ensemble commissioned Irish and international composers, from a range of musical backgrounds, to write new works for duos within the group. Amy Rooney, Anna Mieke, Anna Murray, Anselm McDonnell, Bebhinn McDonnell, Bekah Simms, David Fennessy, Deirdre Gribbin, Diamanda La Berge Dramm, Éna Brennan, Jonathan Nangle, Rachael Lavelle, Rose Connolly, Seán Ó'Dálaigh, Sebastian Adams, Siobhán Cleary, and Stephen Shannon are all featured. We're especially taken by Anna Mieke's track 'Groundwork'.
Blood Donor, 'Man, What Have You Done?'
Following previous 2022 single 'Lonely Street', the Dublin musician launches straight into an indie-rock guitar verse on his captivating, charming new track. The explosive chorus has David Bowie and Declan McKenna in its DNA. Luke Reilly went solo after Otherkin disbanded in 2019, launching his solo career with pop-infused 'Bienvenue' in 2020, followed by 'Under the Sun', which marked a clear departure from Otherkin's rock sound. Blood Donor recently announced his debut EP, which is set for release next summer.
"The album is fully mixed and mastered and I'll be announcing it really soon with tons of more singles releasing soon," O'Reilly said a few months ago. "Music-making is such a time consuming but infinitely rewarding process. You just totally lose yourself in it as you shape this little sonic world," he continued, adding that music is like therapy to him."
Joe Skylark, 'World At My Feet'
Beginning a new adventure in the music industry, the ex-rock band member is now dipping his toes in the electro-pop scene. Following 2022's 'Help Myself' and a string of 2021 singles, 'World At My Feet' begins with a throwback beat, before tropical house embellishments are added to the mix. There's a definite disco feel to the banger, brimming with nostalgic rhythms and dancefloor fun. The influence of David Bowie, Talking Heads, Bicep and The Chemical Brothers can all be heard, plus Glass Animals.
 

View this post on Instagram

 
Advertisement
BENJAMYN, 'Flow-State'
Dublin-based electronic producer/singer-songwriter Ben Hogan (aka BENJAMYN) blends indie, dance and electronica for a kaleidoscope of soundscapes. The 27-year-old has been performing from a young age, exploring folk, indie-rock, acoustic funk and hip-hop before finding his electronic joy. After a two-year hiatus, he's back with the amazing 'Flow-State' and a slew of earlier singles comprising a new EP. The title track is all atmosphere, escapism and cinematic ambience, with eclectic and exciting results. The tempo builds beautifully, findings its pace for a euphoric conclusion.
The Ocelots, 'Addlepated'
Irish twins Brandon and Ashley Watson have shared what is essentially a love song between two fictional fairytale characters. The song discusses the struggle of compatibility between them, be it superficially or genuine. 'Addlepated' is a word meaning distracted or confused, appropriately used for a giant who is lacking perspective.
The song is the first from The Ocelots' upcoming EP of the same name in the new year. The performance was recorded predominantly in The Ocelots' home studio, while also venturing to an old Saxon school hall to record the piano and then from Wexford to New York to finish the production process. Originally based in Wexford, the pair now reside in Leipzig, Germany. Their folk-inspired debut album, Started to Wonder, was released in March 2020.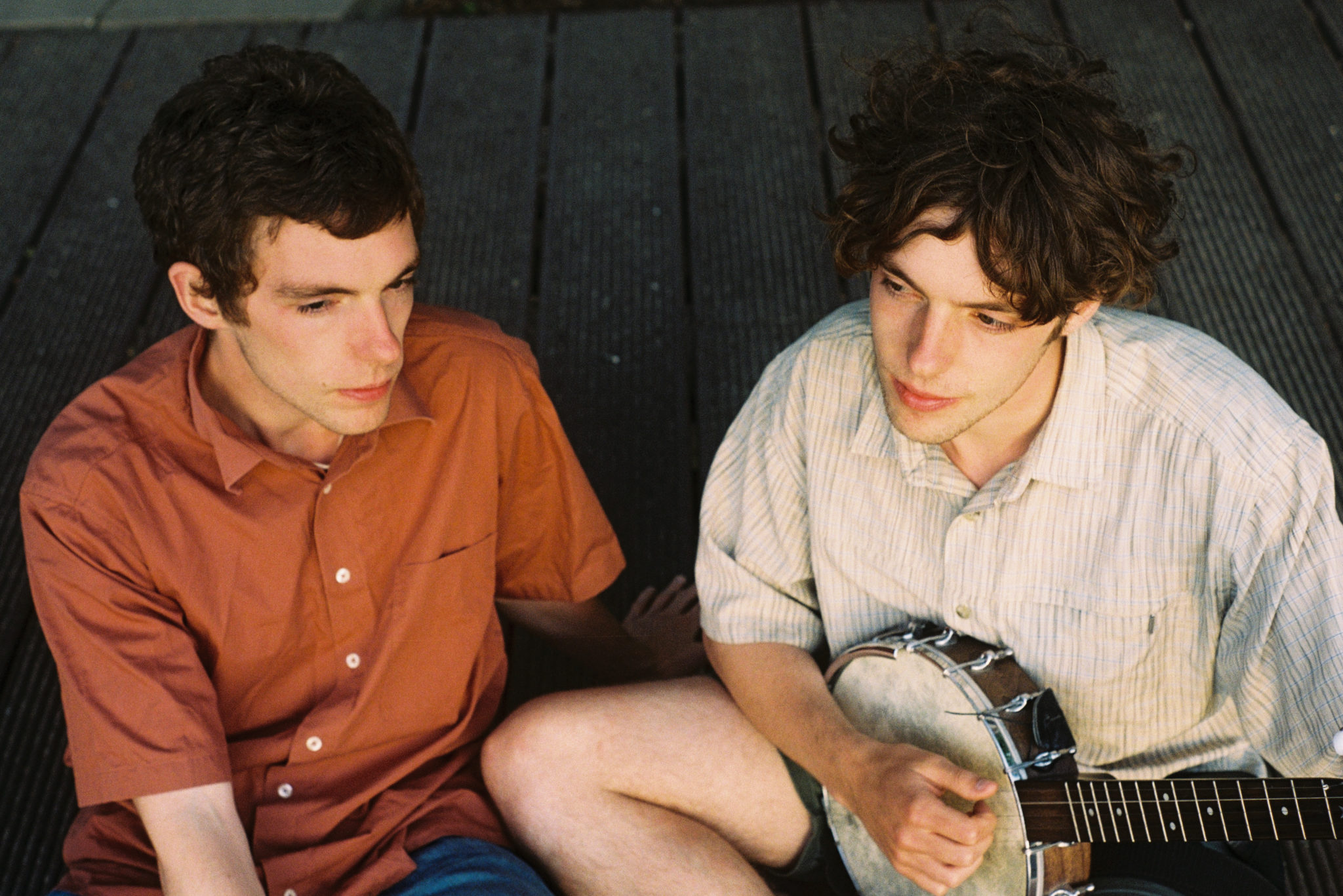 Advertisement
O'SULLIVAN, 'Walls'
Ian O'Sullivan is one talented guy. He trained to be a doctor before pursuing a music career in Hungary, and it's taken him all around Europe. New single 'Walls' see delicate electric guitar riffs/strumming platform his raw vocals, creating an all-encompassing alternative tune. His first single of the year later introduces gentle piano chords and light electronic flourishes in the background, but it's a simple overall message. "I'm headstrong and healthy, all smothered in flesh/the rest for the wealthy/no rest for the best," he croons in the opening verse.
Seán Daly, 'You know I want you'
The Dublin producer with a distinctively laidback style has just shared his debut single, in the same vein as Steve Lacy and Dominic Fike. Mixing rap verses with smooth vocals, it's a calm, groovy soundscape that fuses R&B, funk and alternative indie genres together for a unique first offering. "What is there left to say girl, you told me to wait girl/You end this before it began." The guitar licks are the best part, though, swirling and soaring above the beautiful percussion.
Warriors of the Discotheque, 'On The Balcony at Sunrise'
Following the release of their Anthropause album among other singles, 'On The Balcony at Sunrise' is a down-tempo, glittering ball of hope and transience. The Irish band was forged from an alliance of transatlantic lo-fi fanatics and left-field producers, using broken beat, jazz, techno, electronica and downtempo to make their mark. Check out the excellent remix by Chris Coco as well.
"We wrote the track with sunset at the cafe in mind and it got to bring joy to the people gathered to give thanks for the day," the outfit explain of their new single on Twitter.
Advertisement
Listen to the playlist in full below.