Three iconic musicians are set to play at Kilkenny this summer.
Glen Hansard is set to join Bob Dylan and his band as well as Neil Young + Promise of the Real at Nowlan Park, Kilkenny on Sunday, 14 July.
The legendary musicians Bob Dylan and Neil Young will be joined the perhaps Ireland's greatest songwriter Glen Hansard in playing live in Co Kilkenny next year.
The concert will happen on 14 July at Nowlan Park Kilkenny.
Legendary American singer-songwriter Dylan has been a music and culture icon, since emerging in the New York folk scene in the 1960s. In 2016, he was awarded the Nobel Prize in Literature "for having created new poetic expressions within the great American song tradition".
Young, the iconic Canadian rock and folk musician, is famed for his distinctive voice and personal lyrics. He's been nominated for a number of Grammy awards, and has won three.
Advertisement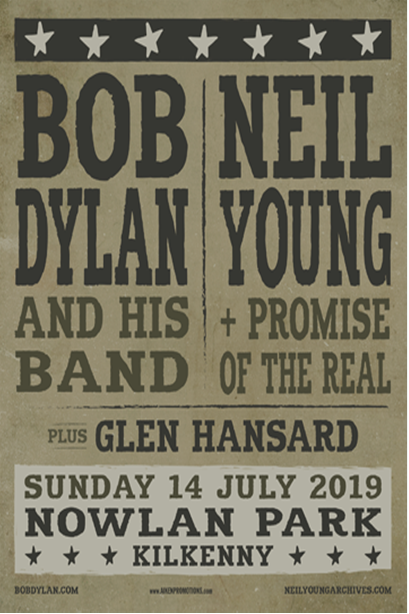 Tickets can be purchased via Ticketmaster.