I've played football in over half a dozen countries, with different languages being spoken in many of them. So it comes as no surprise really that – to survive on the football, ahem, field – I am in the process of learning a new language entirely here in Ireland…
"Ah Emma that pass was cat!"
"Where?"
"...What?"
"Where's the cat?"
I had just booted the ball into the middle of next week – but I looked around anyway, assuming I'd see some class of a feline scampering across the training pitches at Dangan.
Advertisement
"...Just don't do it again"
I jogged back to my position, eyes still peeled for the cat.
Language is a funny thing. You grow up speaking the same words, confident that everyone understands. But they don't always, do they?
The soccer "field" is where you go to "practice". You get your "cleats" and throw them in the "trunk" before hopping in the left side of the car to go "pick up" your teammate. In a manner of speaking…
When you move to a new country, it's as if all the things you've learned thus far are just guidelines. It's a bit like those cooking recipes wherein the author takes you on a spiritual or personal journey before they finally – finally! – tell you what you need to make double-chocolate brownies (Honestly? I really don't care about the garden party you had three years ago where your aunt LOVED the dessert).
You feel as if the stories, anecdotes, and slang words are more important than, well, the facts.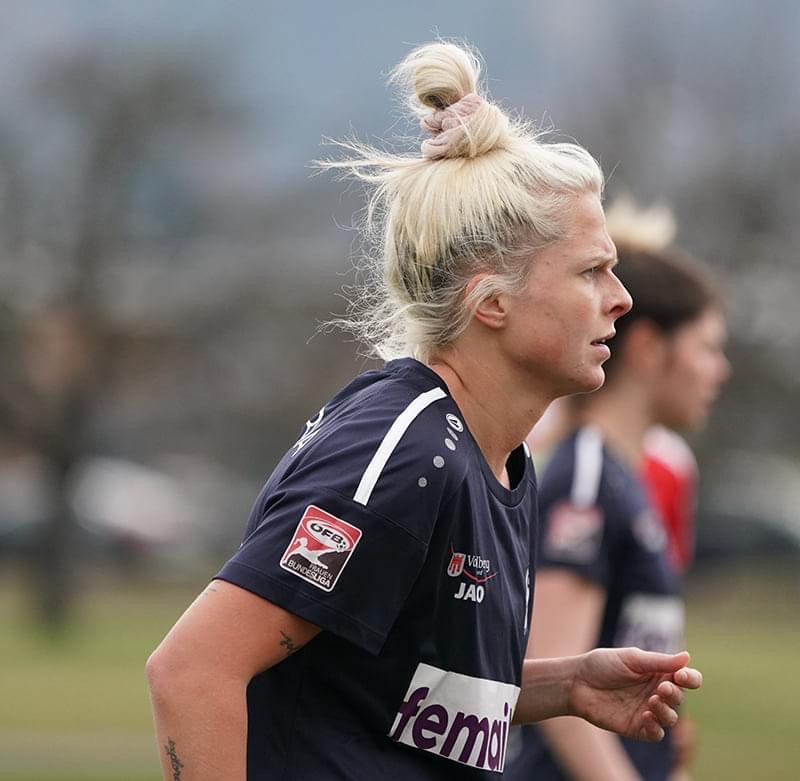 Advertisement
In Austria, I never understood anything. Like, anything. If you thought German was difficult to learn (correct), you can apply the same logic to confirm that Vorarlberg-dialect Austrian-German is next-to-impossible. And — ding, ding — you win.
Listening to it felt like the equivalent of Charlie Brown's teacher going "womp womp womp" over and over again in my head. The circus toy monkey banging the cymbals and walking in circles – this was my brain every day during training. At least, until someone came up and told me what the drill was.
NONSENSICAL SLANG
I was lucky that everyone on the team spoke at least beginner English – which is NOT the case in most teams in Southern or Eastern Europe. So I quickly got the hang of it, made friends, and went on my way. I suspect that every time the manager said "Schiesse!!" it might have been bad… But I'm probably wrong, again.
During team meetings, we'd have long, in-depth conversations about how we were going to play, how the other team might line up, and how I would have to tactically press the team and keep the ball on offense. (I know: win it back as high up the pitch as possible).
All of this might have been grand (see, I'm learning), except that it was in a different language. I tried to decipher the meaning of the hand motions, the slight raise of the eyebrows, or better still the tone of voice.
If he shouted, that was obviously bad. I think that's universal, except in China. If he raised his right eyebrow, good pass. Left eyebrow, sh*t decision. Sighing and turning and walking away – really proud of me? Please?
Advertisement
At least in Ireland, the language is English – well, sort of. At times, it seems like I am learning new words, phrases, inflections, and ways of speaking every day, that were previously unheard of. I mean, who knew that 'yoke' could refer to literally anything and everything. Are you pointing to a chair? That yoke. You want a fork? Another yoke. A car almost hit you crossing the street? What sort of a lunatic was driving that yoke?
Must have been some class of local yokel.
The combination of apparently non-sensical slang words and unbelievably quick delivery – often followed by a monster cackle – seems to be an Irish thing. It's my new normal. What's more, there is no such thing as just running into someone and having a quick "hi-bye" type of conversation – you meet and, 30 minutes later, the fog lifts and I discover that I am in a cafe with someone, being told about how their cows are not doing well this year.
Oh, my, that's awful.
CULCHIE ACCENT
There's no such thing as a "brief" catch up. The Irish storytelling gene means that your companion is likely to take you on a long journey through their childhood, how all of that feeds into their current emotions, what really happened that day at the food shop, why the relationship didn't last – and what their brand new 5-year plan is.
"I need to tell you something" is code for "you will be here for the next hour" – so buckle in, order a coffee, and get ready to add a few 'no way!'s and 'unreal's along the road.
Advertisement
Fortunately, during a football game, we are a little bit more concise. I mean, if someone wants me to mark another player and they start out with "You know what, it just struck me that there is a possibility that it might not have occurred to you that the potential danger woman here is the No.6 – and therefore, without putting too fine a point on it, and based purely on experience, it has to be said…" the ball would be in the back of the net before the sentence was finished, we'd be down 1-nil, and I'd surely be yelled at for having a 'mare'. Which, I thought, was a horse….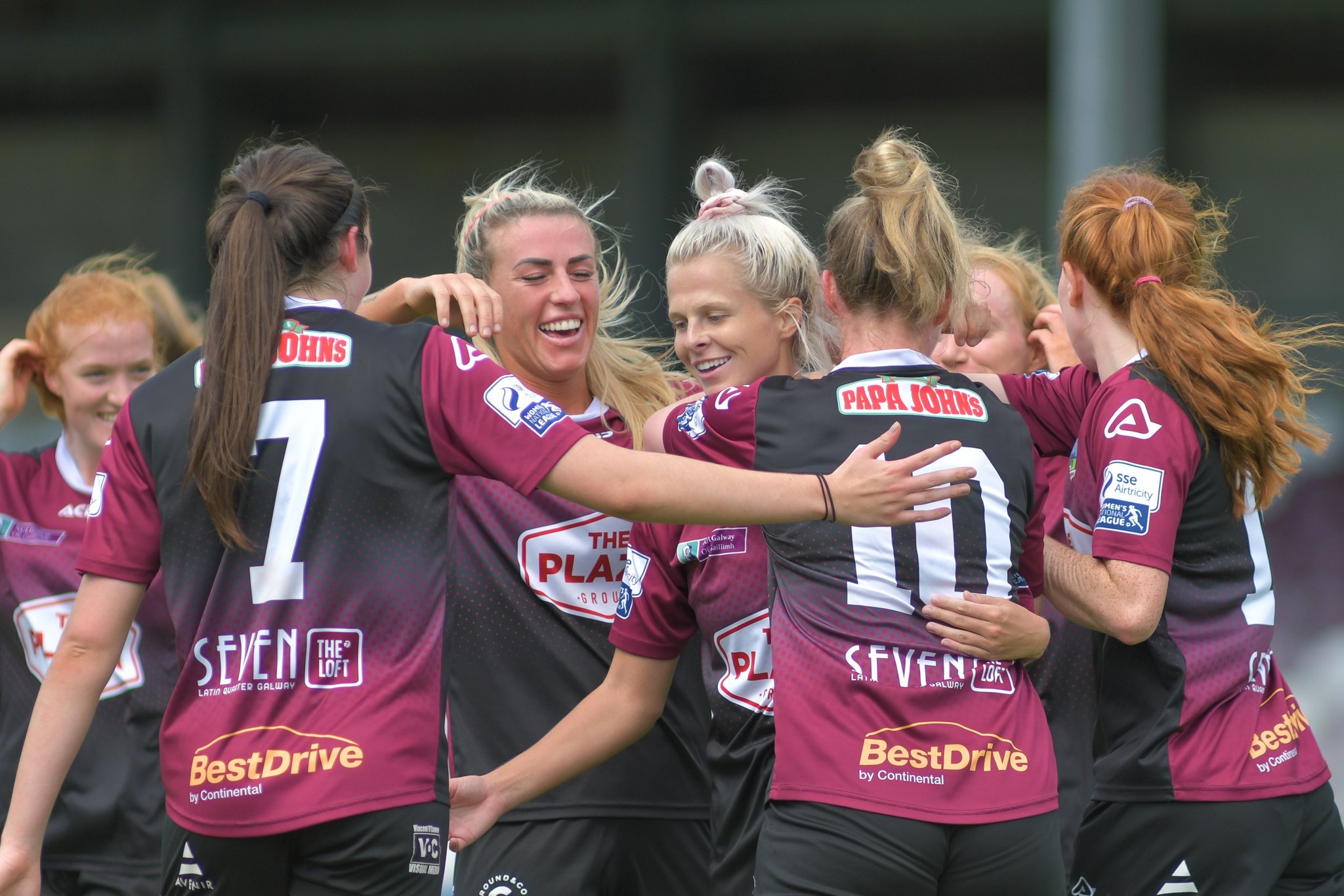 Still, even on a football pitch, it can be a struggle to say what you mean, even if you do mean what you say. For example, I can't say 'pass me that yoke' without sounding like a complete eejit. I can't say 'get up the field' because in Ireland it's a pitch. And it is an offence worthy of jail to talk about the "offensive" players.
Jesus, the more I think about it, the more I realise that either I'm speaking a foreign language – or the Irish are. Maybe, after all, learning pidgin-German was easier. I mean, the universal hand-raise to say "I f*cked up" was at least short and to the point.
Ah, sure, look, I'm trying my best. This much I have learned: 'savage' is either really good or really bad (I was told this after the last match, so let's err on the side of optimism here), 'gas' is not what you put in your car but something you laugh at, and most of the time, I'm a gobshite.
Or maybe they were saying "good shot" with a culchie accent. But, of course, I still don't know what a 'culchie' really is…
Emma Starr is from Philadelphia in the USA. She completed an internship at the Manchester International Football Academy having graduated from George Mason University, in Fairfax, Virginia, in 2016. She has played football in the UK, the US, Ireland, Denmark and Austria. She joined Galway WFC in 2018 to play professional football, and played for a season with the west-siders. She subsequently signed for FFC Vorderland in Austria and played for a season there, making 17 first-team appearances. She returned to Galway last year, becoming one of the team's most influential players. She has signed again for the 2022 season. Emma is a journalist and writer as well as a strength and conditioning coach.
Advertisement