The Women's National League has been rebranded as the League of Ireland Women's Premier Division, with football professionalism being embraced by some clubs. New entrants Shamrock Rovers shook some action in a tempestuous off-season, inspiring fans to rub their hands in glee before the 2023 season. Two weeks in, with four teams on maximum points, those expecting fireworks seem unlikely to be disappointed. In fact, it could turn into a real battle for the ages…
Women's Football in Ireland – Dateline 2023... Jason Carey is a busy man. It's 9pm and he's just back from delivering a workshop. Before that, he had done a full day's work as a PE teacher. Now, he's talking with Hot Press wearing his Head of Women's Football at Shamrock Rovers hat.
"I feel like this week has had 15 days in it," he says, with a grin. And that was before the season had even started!
Carey, former Director of Football at the highly respected Peamount United, has been the key figure in signing 20 players – many of them well-known – to the new Shamrock Rovers League of Ireland Women's (LOIW) Premier Division squad. The club had been part of the league in the past, but they stood aside in 2014, in order to concentrate on the men's team – and on building the club's brand and identity as a Tallaght-based outfit.
That was then, this is now. With women's football accelerating in popularity, Rovers realised that they needed to get involved before they were left too far behind. As a result, this is the season that the serial League of Ireland men's champions have chosen to do a Lazarus-act, rising again after nearly a decade in the wilderness.
The 20 new players – and there will be more – will complement the cream of the U17s and U19s women's sides, who have been brought up into the senior squad. What's unusual is that so many of their players have been signed, in one dramatic swoop, from the top women's sides clubs in the country.
Advertisement
There was the audacious capture of a whopping six players from the reigning double winners and old Ringsend-Irishtown rivals, Shelbourne FC. They also nabbed six from past winners, Peamount United, and three from last year's surprise title and cup contenders, Athlone.
The fact that the announcements of the signings were compressed into a few short weeks in November and December 2022 added to a sense 'shock and awe'.
So who have Rovers got? And might they have the firepower to make it a fairy-tale return for the Hoops?
From Shelbourne, they signed Abbie Larkin, Lia O'Leary, Jess Gargan, Shauna Fox, Aoife Kelly and Amanda Budden. Alannah McEvoy, Summer Lawless, Lauren Kelly, Aoibhe Fleming, Áine O'Gorman and Stephanie Roche moved from Peamount's home turf in Greenogue to Tallaght. Athlone's Jess Hennessy and Melissa O'Kane shifted to the capital. And Ireland centre-half, Savannah McCarthy, still recovering from a bad knee injury sustained early last season, has made the journey from Eamon Deacy Park in Galway to Tallaght.
Goals from Shauna Fox and Áine O'Gorman helped to secure a debut victory for the Hoops on the opening weekend of the league, when they defeated Sligo 2-1. That was followed by a 6-0 hammering of Treaty United, with a superb hat-trick by Jaime Thompson the highlight. It must be satisfying for Carey to see his signings delivering straight away.
Now that's how you complete your hat-trick Jaime Thompson 😮‍💨 #LOIW | @RoversWomen pic.twitter.com/6sw7jXSrVT

— LOI Women (@LoiWomen) March 12, 2023

"I've been in Tallaght six months," he explains, "and one of the major tasks was to put this first team women's squad together – so, I would have identified the players, our targets, and so on. And then, when the club identified Collie O'Neill as the women's team manager, we were both then able to go after those targets.
Advertisement
"My job was to put in place the best squad possible – but we also wanted those target players to fit into our culture quite easily. We wanted players that, between them, would give us experience, youthful exuberance, a lot of technical quality, and would be role models around the club for younger players. That was the challenge."
HIGH PROFILE CLUB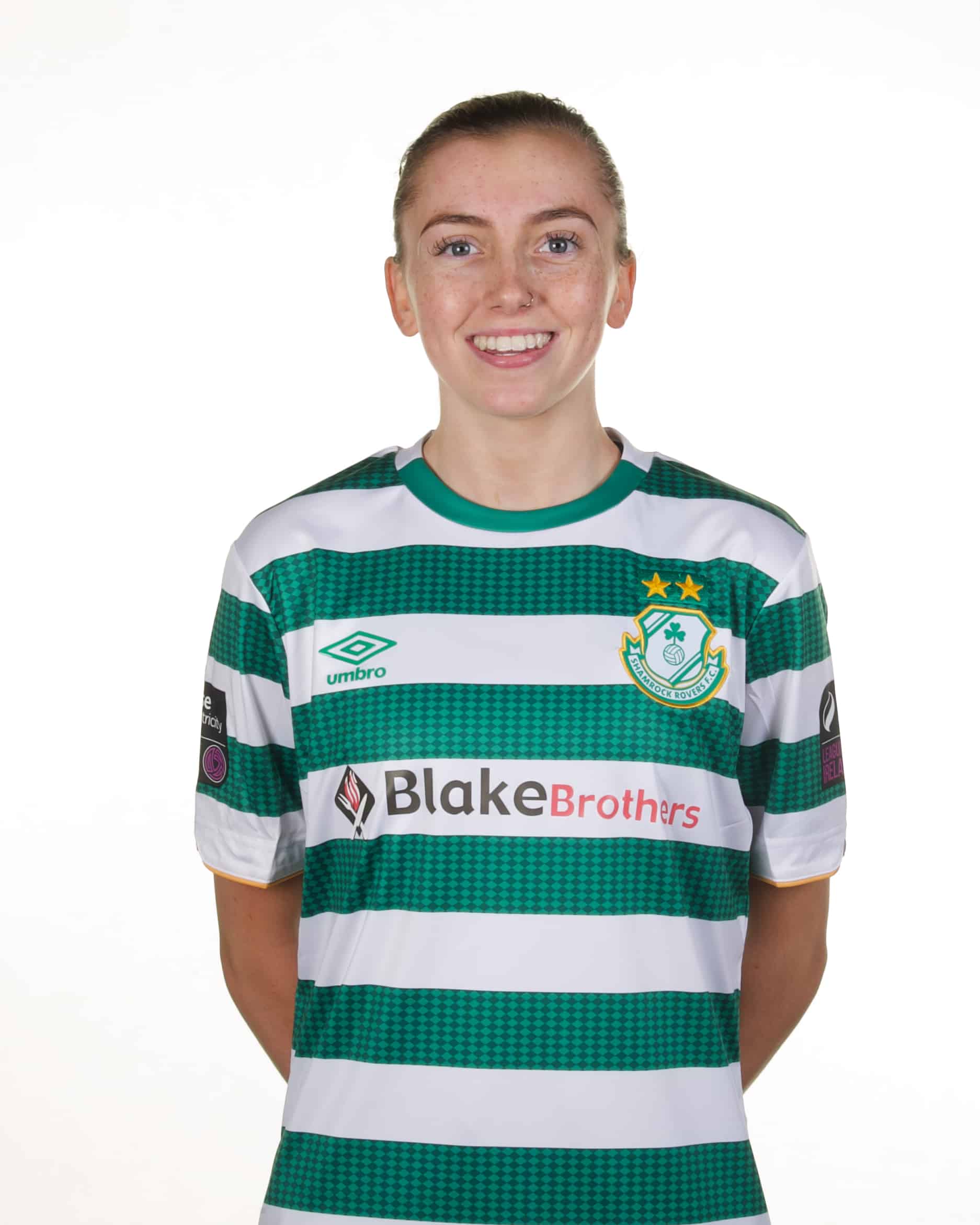 The signing of 17-year old Abbie Larkin, the lively and talented Shelbourne striker, by Rovers created the most controversy, with Reds stalwarts claiming that the budding Irish international had already agreed to stay with Shelbourne for season 2023. Shelbourne escalated the tension by tweeting, "Though cowards flinch and traitors sneer/ We'll keep the red flag flying here." The lyrics, written by Jim Connell, are from 'The Red Flag', an anthem of the British and Irish Labour movement.
The general reaction to that potentially inflammatory comment was negative, with Shels being seen by some as 'picking' on the 17-year old in public. It was not a good look for the Reds.
As far as Pearl Slattery, captain of the Shelbourne 2022 double winners, is concerned, it's all water under the (Ringsend) bridge.
"We all knew Rovers were going to come into the women's LOI," she reflects, "and we knew that their men's side have been the best in the men's LOI in recent years, and that they have money. I think it's a good thing that they have come in – it'll raise standards for every club in the league.
Advertisement
"We'll have the Rovers vs Shels derbies in the women's game – the kind of feisty matches that have maybe been missing from women's football here. So, they've signed a few of our double-winning side – and we've brought in some new players too. I think it's exciting overall."
Carey is also willing to give credit where it's due.
"I was talking to Pearl only a few weeks ago when she won the Personality of the Year award," he reflects. "She's been a great player and leader, and she realises that this all helps the league and increases the competition and standard. It also feeds into the bigger picture – helping our Ireland women's senior side to compete internationally and qualify for tournaments all the time. It draws people into the league as fans and viewers, and it produces role models for the younger generation.
"The clubs who have been there so far," he stresses, "have done magnificently to get the game where it is now. We hope to play our part, too."
Athlone were defeated 3-1 in the opening round of matches by Peamount. Team boss Tommy Hewitt – winner of the Manager of the Year award last season and whose side finished runners up in both the league and cup – remains philosophical about the increased competition.
"It's the nature of the league now," he says. "With the semi-professional and professional approach there's players being offered contracts and there's more of an enticement to go to other clubs. It creates a bit of a buzz. Some clubs have done good business, but we can only focus on ourselves. In terms of the league professionalising I think in fairness what the FAI are trying to do is to see how it works out over the next number of years."
Serial league title contenders and noted talent development nursery, Peamount United, lost two of the highest-profile players in Irish women's football – Áine O'Gorman and Stephanie Roche – to the Shamrock Rovers acquisition drive, with O'Gorman repaying the faith with a debut goal on opening day.
Advertisement
It's not the end of the world, according to the Peas' former manager, James O'Callaghan.
"We still have the bulk of last year's squad," he explains. "Every season we lose players and we bring in players and this season has been no different. High profile names like Aine O'Gorman and Stephanie Roche probably attracted a lot more attention – but last year we lost about six players as well. But we've also brought some good players in, and we've promoted a number of younger players.
"I'm delighted Rovers are in the league again," he adds. "They are such a high profile club. I'm really looking forward to playing them."
It's going to be a fascinating season, that's for sure…
GETTING BETTER OFFERS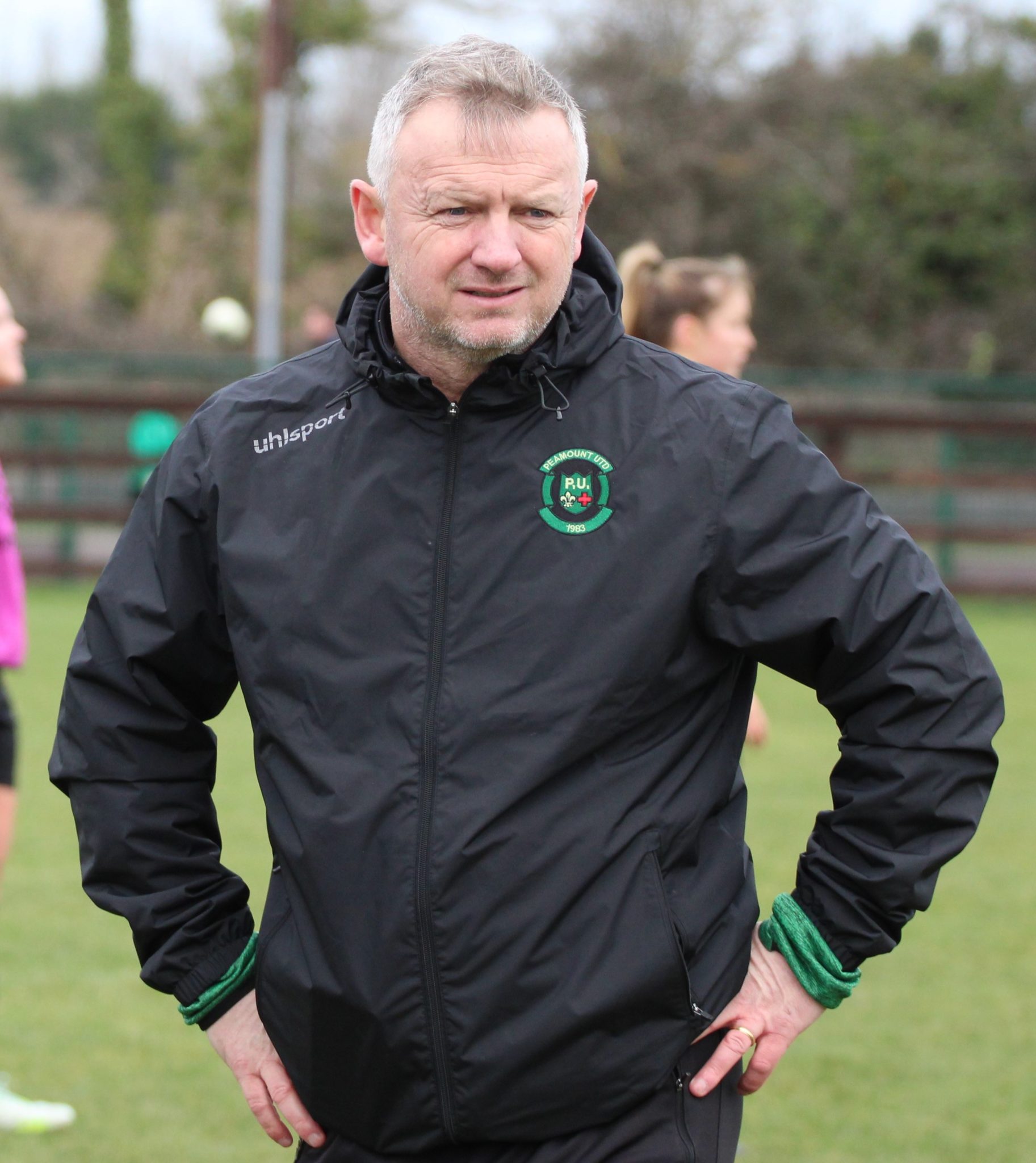 One of the keys to ongoing sccess in women's football in Ireland is developing new talent. Peamount have proven especially good at that…
Advertisement
"Unlike some clubs," James O'Callaghan says, "we have a very good schoolgirls' system and we've been developing and producing such talent for years. There's a lot of ex-Peamount players with different teams in the league now, because we can only promote a certain amount of the underage players we develop – and other players naturally go to other clubs.
"Peamount have driven a lot of the good things in the league over the past ten years. As a club with no men's LOI team to help subsidise the club, there have been some who have questioned whether we should be in the WNL, but I think there is something unique about that – ourselves and DLR Waves having a stand-alone women's team and competing with the best. I think that should be supported instead of being discouraged."
With six points already on the board, Peamount have been making their point on the pitch.
DLR's Graham Kelly agrees, emphasising that – where the professional/semi-professional era is concerned – each club will take it at their own pace.
"A new team coming on the Dublin scene," he says, "was always going to have a knock-on effect for all the other Dublin clubs. Shamrock Rovers arrival has impacted on Shels, Peamount and ourselves. Like Peamount, we're a standalone club and we can't compete with bigger clubs that are financially backed by men's teams.
"What we can do," he adds, "is look after our players really well, which is what we always do as a club, with physios, medicals, injuries. But every player will be on an amateur form and they're aware of that when they sign for the club because we're in no position to sign players to professional status.
"Some players don't want professional status because they might be working elsewhere, be in college, and so on. It's been pushed through this season by the FAI and I'm not sure all clubs were ready for it, but in the long run it will make the league a better and more professional place."
Advertisement
Another storied club in the male game, Bohemian FC, are based in Phibsborough's historic Dalymount Park, itself currently under redevelopment. Assistant manager, Pat Trehy, warmly welcomes the new era of LOI women's football.
"Since the league was established in 2012, I've never seen anything like it," he says. "It's been a merry-go-round of transfers. It's getting like the men's league now. Players are getting better offers – so it's great for women in the sport."
PHENOMENAL WORK ETHIC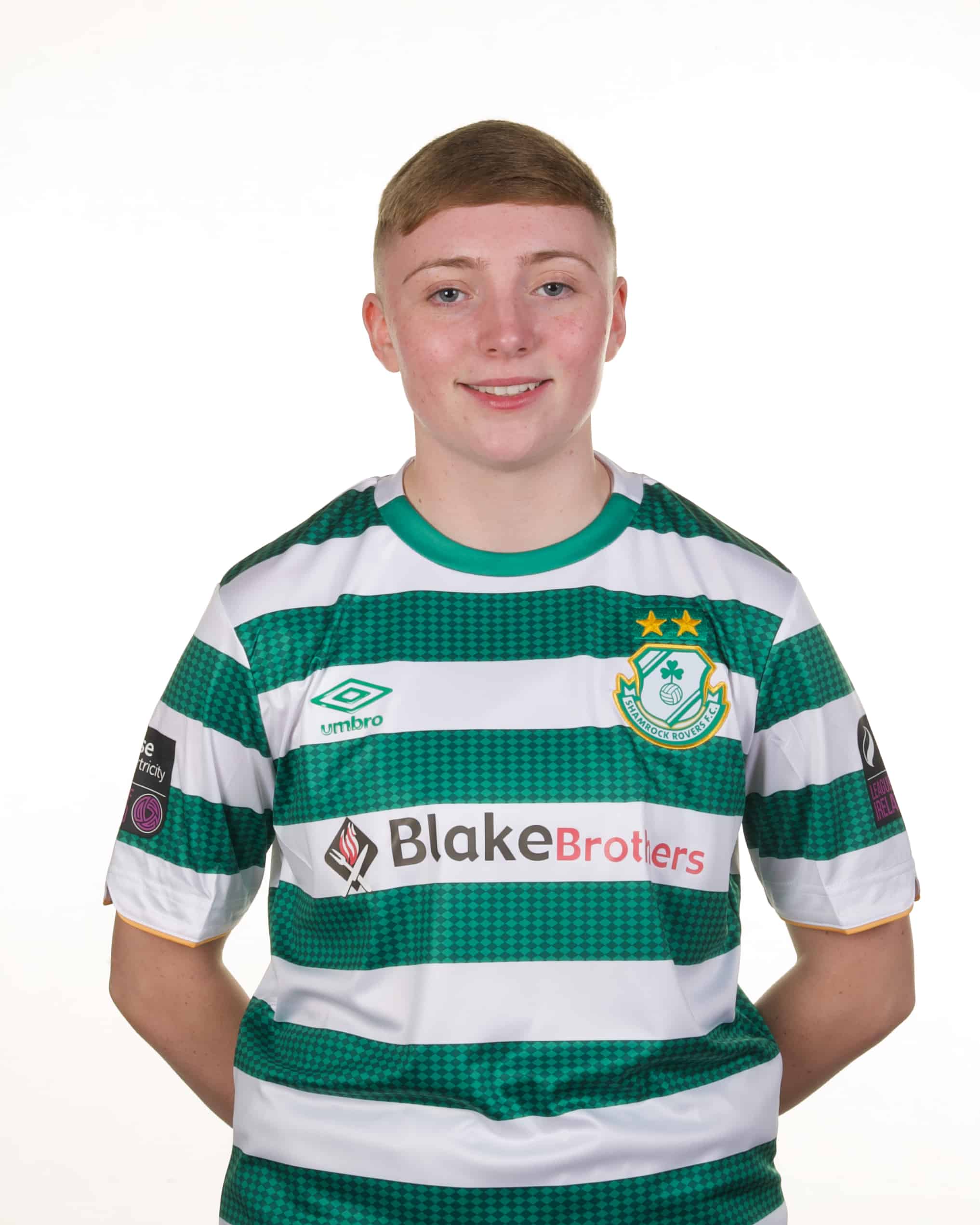 The hullabaloo over Shamrock Rovers' 20 new signings aside, at least one of the players graduating through their U19s into the senior squad looks a decent prospect. I saw Jaime Thompson in action in the U19s league final last season and she impressed with her ability to turn tightly and get past defenders, spread the ball around and willingness to have a pop at goal. The final goal in her hat-trick against Treaty was a bit special, as she robbed an opposition player, and took a few strides before lobbing the keeper from a wide angle..
An Ireland Under 19s international, Thompson makes an immediate impression, with her unusual haircut and general presence on the pitch.
"When I was director of football at Peamount, she played there for a couple of seasons," says Jason Carey of the Hoops. "She's a great kid and a superb technical player. She makes things happen on the pitch. She also has a real zip in her striking of a ball. And she's a great character to have around the place.
Advertisement
"She's an U19s Ireland international – and to be in the squad you have to have something about you," he adds. "She's one of four players out of our U19s squad that we felt were going to be able to step up to the senior level. At 18, she could play for the U19s this year – but we've gone for a relatively young senior squad, so she fits right in here."
Strong start notwithstanding, it may take time for Shamrock Rovers women to match the successes of their male counterparts.
"It comes down to expectations, really," explains Carey. "When you walk into Shamrock Rovers, there's an expectation to be the best that you can be. Lots of the players we have signed to the women's side have already been on that journey towards having professional standards and some of those players, like Aine O'Gorman led those standards in the league.
"The club – whether it be through providing training facilities, performance analysis, medical access, and so on – is there to help the players achieve that. And we're doing this in a sustainable way, with the youth structures in place to do this for the long-term. If you look at the men's side of the club, the underage sides are champions at various different levels, and we want that for the women's and girls' teams as well."
Even before Shamrock Rovers had made a signing, they engaged Collie O'Neill as their women's team manager. A UEFA Pro Licence coach, with a great apprenticeship in the game, working under managerial legends like Dermot Keely and Pat Devlin, O'Neill was at UCD, where he oversaw the club winning the First Division Men's title in 2018. He's also had coaching spells at Shelbourne, Dundalk, and Dublin City.
"Collie's proved he can win things," says Carey. "He also has an ability to move young players from one stage of their careers to another. He trusts young players and gives them opportunities."
Of course, there is never any guarantee that acquiring players in a 'dream team' style will lead to success. It will take time for the new squad to gel as a unit, surely?
Advertisement
"Well, the majority of them are international players and are used to coming into a group and gelling very quickly," explains Carey. "In training, their work ethic is phenomenal. The mix of ages, of experience and youth, is excellent, too. It was really exciting here last night, actually, because we had the senior side, the U19s and U17s and our U13 development academy all training and they met each other, shook hands – and it felt like a lovely community of women players within the club now."
Rovers are also tailoring their marketing strategy, with the women's team set to play at home in Tallaght Stadium at 5.30pm on Saturdays instead of the more usual earlier afternoon times that women's games have usually started.
"It's a nice family-friendly time," Carey asserts. "Kids tend to play their sport on Saturday mornings or afternoons, and people who go out on Saturday nights can still go out after the game, so it's pitched at that time when people can support the team and still go out afterwards."
GREAT LOCAL SUPPORT
Across Dublin, over in Drumcondra, last year's double winners were happy to fly under the radar during the off-season, particularly after that inappropriate 'traitorous' tweet.
"That's not a bad thing either," says Pearl Slattery. "You can look at the girls we've lost – but we've also brought in three brilliant girls from DLR Waves, plus players from the US and Canada, who are hungry to play for Shels. We now have a squad where everyone wants to play for Shelbourne. We've players who've come in under the radar, and we've a core group that stayed."
Having lost to Athlone in the season opening President's Cup joust with Athlone, Shels hammered Cork City 6-0 in the opening league game with Megan Smyth-Lynch (2), Kayla Hamric (2), Siobhan Killeen and debutant Rebecca Devereux grabbing the goals. That was followed by a 2-0 win over local rivals, Bohemians.
Advertisement
"If some people want to write us off, which they have been, then so be it," Pearl says. "We've won back-to-back titles, plus won the Cup, in the last two years. We've no pressure now – the pressure is on everyone else. It's on Athlone and Wexford, who've made signings, and Rovers, of course."
Maggie Pierce, at right-back, looks the pick of the North American players they've signed. Which begs the question: why didn't Shels hang onto the most consistently effective of their three Americans last season, Emma Starr, who has now left for the Australian league.
"Emma definitely played her part last season," says Slattery. "She was a brilliant girl, so we're very thankful and we wish her the best in Australia. Fair play to her, she's off on her travels again! Alex Kavanagh (pictured below) returning after injury and in outstanding form at the right time also played a key part in our success last year."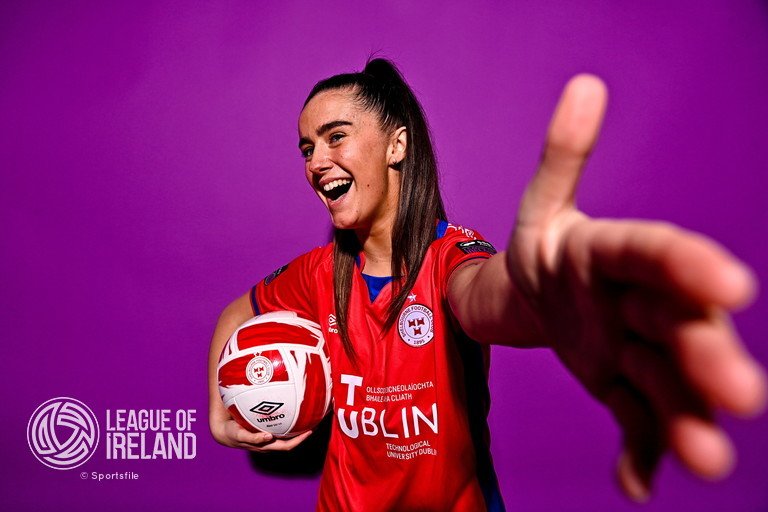 When you're losing six or seven players in one go, to Shamrock Rovers, you're also losing friends. Do you miss them?
"Yes, of course, we do," she reflects. "Those girls were brilliant for us and there's no hard feelings. They're not just your teammates, it's like a family almost. You spend so much time with these people and then all of a sudden you don't. You just have to go again.
"We've lost players to abroad in previous years, but this is the first time we've lost them to our own league. It'll be interesting when both sides meet competitively."
Advertisement
Which, of course, should be the highlight of the third round of matches, on St. Patrick's weekend!
"You'd like to think that those friendships will continue and things will settle after a few weeks or a few months," Pearl adds. "But this is the way the women's game is now, in terms of player movement."
The players in different clubs socialise together, too, which is understandable as they all share a disciplined way of life.
"Absolutely, but friendships go out the window in the heat of battle," Pearl says. "Once the whistle blows you want to win. After the game, it's all chatting with each other again and there'd be a bit of craic on awards nights!"
Having bagged 23 goals for Athlone, Emily Corbet was Women's National League Player of the Year for 2022. Emily has decided to take up an offer to join Wexford Youths FC. She will be a significant loss to the midland club.
They've also lost Melissa O'Kane and Jess Hennessy to Rovers. Interestingly, however, Athlone have already surpassed last season's achievements by beating Shelbourne 5-4 on penalties last month in the President's Cup after an entertaining 2-2 draw, before going down 3-1 to Peamount on the opening day of the women's football season.
"Those players were very good for the club the last number of years, and last year, in particular," says Athlone manager Tommy Hewitt of the three departed heroes. "They chose to leave, which is absolutely 100% fine – we're happy we were part of their development and we wish them the best of luck. On the plus side, we've brought in a few players, including Chloe Singleton and Shauna Brennan. They are experienced players, who have been with Galway for a number of years and are looking forward to a new challenge with us in 2023.
Advertisement
"We're building a very good squad," Tommy adds. "But other squads have recruited and improved, too, including Wexford and Peamount. And then there's Rovers. However, I think last season will stand to us in terms of handling pressure. In 2022, people were saying the Athlone bubble would burst, especially after we lost 2-0 to Peamount – but we responded and kept winning and winning. That experience will stand to the players massively going into this coming season but, again, we'll need that bit of luck, too. You can't afford too many slip-ups."
As was evident last season, support from the local community in Athlone has blossomed.
"I have to thank the people from Athlone and surrounding areas who turned out in such numbers for the Cup final, in particular, last season," says Hewitt. "It was a fantastic crowd and broke the record for a Women's FAI Cup final. We'll be calling on the Athlone public to come out and support the girls again this season. Hopefully, we can continue our winning ways, to get that good feeling around the town and beyond."
HORROR TRIPLE INJURY
Peamount United were involved in some of the best games in the league last season, with two matches against DLR Waves being particularly enthralling, as well as the televised cracker against Wexford that effectively saw Peamount eliminated as title contenders, in what was a humdinger of a match.
"Last season was a funny season for us," admits Peamount manager, James O'Callaghan, "because it was also a transitioning season for us in many ways, plus losing three points early on (deducted by the FAI due to accidentally fielding an unregistered player in a victory against Sligo Rovers – P.O'M) didn't help our cause. So, suddenly we lose one game and we're six points behind, so we were fighting that as well.
"We really turned things around, though, made a good push and we were in the title hunt until that 3-3 draw with Wexford. That was a crazy game. Ultimately, we just ran out of games, I think, because we were flying at that stage."
Advertisement
As that Wexford match was such a big game in the context of the title run in, it received a higher audience than normal for TG4 and was a great advert for women's football.
"Some of the WNL games are really impressive to watch and the more 'neutral' people get to see those games, the better," says O'Callaghan.
Having lost at least six players to Shamrock Rovers, Peamount have brought in notable replacements like Becky Watkins from Wexford, and Kate Mooney and Carla McManus from DLR Waves. And, with six points on the board after two games, they're motoring very nicely indeed.
"2023 will be an important season for Irish women's football," O'Callaghan observes, "and anybody could beat anybody on their day. We're looking forward to it."
Stephen Quinn at Wexford Youths Women FC would seem to have made one of the signings of the off-season in Emily Corbet. Ireland international Rianna Jarrett (who has suffered three ACL injuries in her career) has also returned to the club she left in 2020 to play with Brighton and Hove Albion (then known as London City Lionesses), in England.
"Before we knew about Rianna becoming available, Emily was our first choice centre-forward," says Quinn. "She can score goals, will link in well with Kylie Murphy, Ciara Rossiter and Abbie Brophy. We can see that already through our pre-season. Once they start clicking, they'll do a lot of damage."
They got off to a winning start, with a 1-0 away victory over Galway – followed by a 3-1 win over Sligo, with both Corbet and Jarrett getting on the score-sheet. Does he think the title will be in reach this year?
Advertisement
"That's the plan every year for Wexford Youths," he says. "Shels have won the league the last two seasons and we want to make sure they don't make it three in a row, which has never been done. And we don't want Shamrock Rovers, with their resources and signing a lot of players, thinking they can just walk in and take over. I think there's going to be five or six teams who aren't going to be too far away from each other for a large part of the season. A lot of work has gone in – on and off the pitch – in the off-season, and if we're in contention on the last day of the season, then we'll be happy and it's up to us, then, to get over the line."
Two of the more significant injuries in the WNL last season were in the Wexford squad. Wunderkind and Ireland international, Ellen Molloy, suffered an anterior cruciate ligament (ACL) knee injury during the title run-in, ruling her out of Ireland's World Cup this summer. Talented young defender, Della Doherty, then suffered a horror triple injury episode – suffering not only an ACL injury, but also a medial cruciate injury (MCL) and a dislocated knee cap – meaning she is likely to be out for the entire new season.
"Ellen's been great, she's been doing everything 'to a T'," Quinn states. "She's off the crutches and well on her way and should be jogging soon, so, hopefully, in the second half of the season, she'll have a bit of game time under her belt and it'll be like a massive new signing for us.
"Della's now on the road to recovery. She'll be on the line a lot helping me out this season. She's really tactically aware: she's going to be a top coach whenever she's gives up football. She's really clued-in, so she'll be around training sessions and match days until she gets back on the pitch herself. But she'll be a massive loss to us this season."
A BIG LOSS
Over at the UCD Bowl, DLR Waves, who finished fifth last season, will this year see their U19s title winning coach, Laura Heffernan, move up to the senior side as part of manager Graham Kelly's backroom staff. The side lost a number of players in the busy off-season (including three to Bohemians and striker Kate Mooney to Peamount), but have retained their talented number 10, Katie Malone. They've also been recruiting.
"We've brought in eight players," says Kelly, "but we've also brought young players through, like Joy Ralph who's been with the club since she was 13 years of age. Last year, she could have played with the U17s but played in the U19s and ended up top scorer with 22 goals, plus getting first team football with the senior team as well. We think she's ready to go for the senior side this season."
Advertisement
Kelly is optimistic that the addition of Heffernan to the coaching set-up will be a key factor.
"We've had a really good working relationship from day one when she came into the club. She's been top class and it's only right and fair that she's moving up, especially after winning the league last year."
Given the stylistic difference between how the two coaches set out their teams, and approach football, how will he reconcile that?
"Yes, we were working on that in pre-season, and we also want our players to be comfortable with different systems, so it's all positive."
The players at Galway Women's FC (GWFC) went through a tumultuous time in the offseason, worrying about their futures when the club was wound-up – but the historically men's club of Galway United FC (GUFC) were standing in the wings, signing many of the GWFC players to their first women's side.
"I think once it was announced the Galway Women's FC was winding down, our results late in the 2022 season were disappointing because we were all wondering what was going to happen. Would we have a club? Would we all be off searching for new clubs to play with? And so on," reveals club captain, Lynsey McKey
"It's been a period of adjustment," she continues. "The group who founded and ran GWFC did an amazing job and after the last game of the season in 2022 we had a presentation for Stephen Moran and the other guys like Eamon Naughton, plus the club volunteers, who all did amazing work over the years for us. We're in good hands now with Galway United and we are already experiencing the professional approach which the new club brings, but they too are only learning about the women's game themselves.
Advertisement
"They've never had a women's team. They've had the academy for boys from Under14s up to the senior men, so they are learning about the women's game as they go as well, and merging the underage girls' academy to the senior women is a challenge, of course."
Coach Alan Murphy decided to finish along with the GWFC club, with Phil Trill coming in as the new manager.
"Phil's a different coach to Alan in the way we are playing," explains Lynsey. "Now, we're going to 4-4-2 or 4-3-3 and, in fairness, he's put a lot of work in with us in pre-season on tactics and positional play, and it's so far, so good."
A win and a loss is their tally so far.
"We've a relatively young squad," Lynsey says, "and I know people are probably going to under-rate us, but we'll be there to compete and get a result out of each game, but top four or top five and a good cup run would be good."
International defender Savannah McCarthy, now gone to Shamrock Rovers, will be a big loss to the side.
"Yes, she will," says McKey, "just even her personality! She's a great person to have around, a true leader, not even just by talking but by her actions both on and off the pitch. I'm great friends with Sav and I wish her well at Shamrock Rovers, but she was really looking to try and get into the semi-professional set-up, to get back into the Irish squad – and, yes, she's a huge loss for Galway."
Advertisement
ARE YOU INSANE?
Bohemians were much improved last season, and had an excellent Cup run which only came to an end in the semi-final when Shelbourne's Alex Kavanagh and Emma Starr combined in a sensational move which led to the penalty that won the game for Shels.
"We were disappointed we lost, but it was a cracking game, great crowd and atmosphere – and a lovely day," says Bohs' assistant manager, Pat Trehy. "The whole buzz around that game, the build up to it from the clubs and the media was great. We lost, but we'll have our day. We're moving forward as a team and a club with the women's set up. We want to be top of the pile and start winning things, and deliver on the club's investment."
Part of that investment includes the recent acquisition of three players from DLR Waves, midfielders Fiona Donnelly and Mia Dodd, plus solid defender, Lyn Craven. They've one win out of two games.
"These additions will strengthen us, no question. All three are top class players," says Trehy. "We lost Abbie Brophy to Wexford, but I've no issue if someone wants to move on. You've got to pick up points early this season because, if you don't, you'll fall away. You've got the World Cup in there as well, plus the League Cup and FAI Cup, so everyone will be scrambling for points."
Last season's debutants, Sligo Rovers, picked up a lot of plaudits from opposition players for their mean defence and effective counter-attacking play, making them a cautious but dangerous opposition for any team in the league. No-one takes Sligo for granted because, if they do, they'll likely get stung.
"We set out to be competitive and it's nice to hear that some opposition players respect our way of playing," says manager, Steve Feeney. "We try to give teams a bit of a fright! But, ultimately, it's about picking up points where we can and we want to be even better without the ball and more of a threat with it."
Advertisement
"A good start is going to be extra important this year because it's going to be a very competitive league. We've lost a few players from last season, but we've signed a few as well, with some of our U19s joining us and we've signed the two Loughrey sisters, Keri and Jodie, from Donegal Women, who we are very impressed with, plus we've signed Northern Irish International, Casey Howe, from Glentoran – she's scored quite a few goals in her career."
The aforementioned Casey Howe will join Emma Doherty in Steve's striking options. Doherty was one of the top scorers in the league last season with an impressive 11 goals. Club captain, Emma Hansberry, who scored a sensational long-range screamer in pre-season against Athlone, also has a keen eye for goal.
"I think if we can score a few more goals this year and concede a few less, picking up extra points on last year, that would be progress but we are also realistic that the league is getting tougher."
Last season was a messy one for Cork City Women, though things improved once former City men's player, Danny Murphy, took over the manager's role. His first full season in charge at Turner's Cross hasn't started too well, with a goal deficit of minus-seven after two games.
"We had a good pre-season and the girls worked hard in the off season," he says, "so that always gives you a platform on which build. It's allowed us to look at how we want the games to look in and out of possession, so it's helped a lot with that."
Murphy has coaxed the Mendez sisters, Jesse and Alix, back from Treaty United in the off- season.
"We've kept the core of the side and the girls we wanted to stay have stayed."
Advertisement
His aim for Cork City this season?
"We want to finish in the top five and I think we'll be disappointed if we don't figure in the top five or near it. We believe we can compete at that level. I think we have a really good idea of what our strongest team is and how we want to play football, which will depend on the opposition and where we are playing, the stadium and the pitch, the level of the opposition.
"All of this will be factored in and our players will be able to adjust formations and so on. It's also exciting, too, the level of the young football players coming into the squad, with five girls up from the Under17s and Under19s and challenging for positions in the team. We want to not just compete, but to win.
Treaty United have had a difficult and challenging few seasons at the bottom of the table. Last season's early promise with hugely experienced manager Don O'Riordan in charge failed to live up to even modest expectations, with the team finishing the league with just two points, a side battered from pillar to post around the country.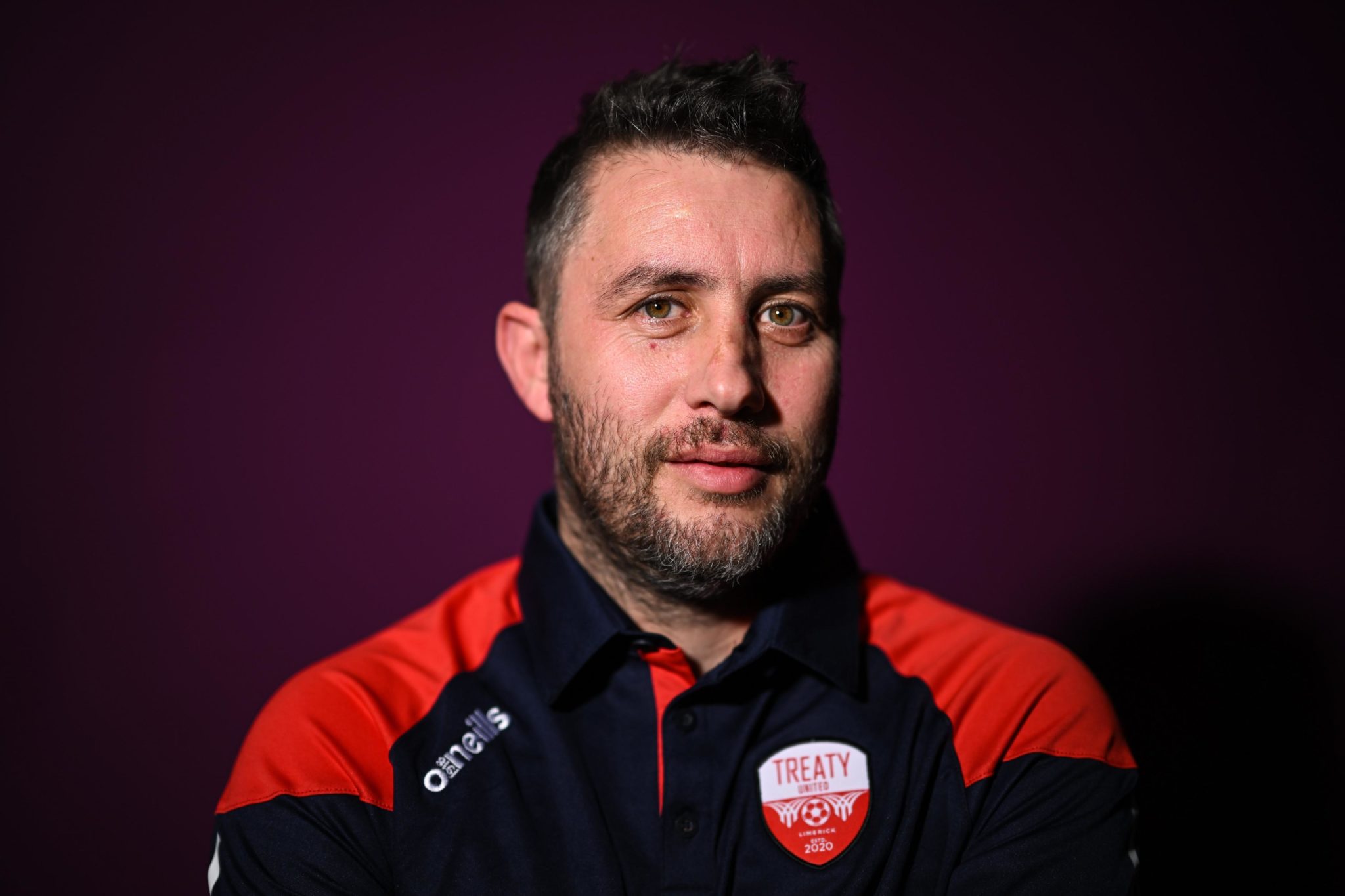 One feels for the Treaty players. Enter Alban Hysa, the former Peamount Under19s cup-winning coach, who is also UEFA 'A' Licence candidate for 2023. He has also worked for several years on the FAI Emerging Talent Programme. Taking charge of the league's serial bottom team presents quite the challenge for him this year.
"I'd seen them play a few times last season and, so, I know it will be a challenge," he says. "I built the Peamount team I had, pretty much from scratch, and within three years I think we were one of the best teams in the country, and we won the Under19s cup last year against Shamrock Rovers. So, I am eager to see what can happen with this Treaty side within a year, and to try to attract the local players that are scattered in different places."
Advertisement
With two losses under their belt and a negative goals balance of minus-7, some people might ask, "Are you insane?"
"(laughs) If the players and the club see progress, I might not be considered all that insane! I maybe have to be a little bit, especially since I will be travelling down from Dublin for the training sessions and matches. But I think there are amazing players on both the Treaty U17s and U19s at the moment who will be coming through to the seniors over the next couple of years and, yes, we may call on some of those players if we need that now."
Treaty have signed five players from Canada, with the potential for more to join.
"They are quality football players that will bring a lot of experience to the team and I'm hoping they will bring a certain balance because the team is already quite young."
We wish Alban Hysa and his team 'fair winds and following seas'…
In a football season which is guaranteed to be extremely competitive, it won't be easy.
For any team.
Advertisement
RELATED
Lifestyle & Sports
28 Jun 23
Lifestyle & Sports
27 Jun 22