Lifestyle & Sports
04 Aug 23
Pro footballer Emma Starr gives her group stage thoughts and round of 16 predictions for the 2023 Women's World Cup
The former Shelbourne player gives her run down of what's being dubbed the most exciting World Cup of all time.
This World Cup tournament has really delivered some wild cards and surprises.
Asian and African football have proved they can compete with, and even be better than, the European countries. Last night's draw between Korea and Germany, which enabled Morocco to advance, showed this. It was a sad moment for Germany, but Korea and Morocco should be incredibly proud.
I would love to see an African team reach the semi-final at least – and judging by what we saw in the groups, I think there's a real possibility that one of the teams could. They bring a different dynamic that maybe European teams aren't used to, which could catch them off-guard.
Another great story has been Jamaica's inspiring journey to the tournament. They had to set up a GoFundMe to even get here, and now they've made it to the next round. It's just amazing to see teams whose countries and federations aren't giving a lot to women's soccer, pulling out amazing results. Imagine what they could do if they had even more funding and resources.
Round of 16: locked in. 🔐#BeyondGreatness | #FIFAWWC

— FIFA Women's World Cup (@FIFAWWC) August 3, 2023
Advertisement
Despite making it through the groups, the U.S are struggling. This World Cup, you might say, is happening at the wrong time for them them, with older players being phased out and coaches feeling the need to bring in younger players.
But excuses don't really wash. This process has been going on for a couple of years now, and so any sense of rawness should have worn off by this stage. People were giving them the benefit of the doubt during the build-up to the World Cup – but they still haven't found their style of play. And that's damning.
It seems like they're not even sure what their best starting eleven or formation is. Julie Ertz for example was dominating teams in the 6 role and now she's a centre-back. You have players moving around and being pushed into different positions that wouldn't exactly be their strong suit.
A lot of the criticism has been aimed at the U.S players, but a lot of it comes down to the organisation and the coach. You can take the eleven best players in the world and put them on the pitch, but if they're not given the right instructions and they're not being played in their best positions, they're not going to perform at the highest level.
🇺🇸 USA's last #FIFAWWC defeat? Against Sweden in 2011. 🇸🇪

USA's next opponents? Sweden. Will their unbeaten streak still be intact next week? I wouldn't put any of your hard-earned euro on it!

— FIFA Women's World Cup (@FIFAWWC) August 4, 2023
Advertisement
The way things are looking, I see it being a Japan-England final.
Japan look strong. They're super-organised and the momentum that has given them just goes to show what you can do when you take high quality players and you put them in a good system. They made Spain look amateur-ish. They might have had more possession, but with every single break Japan made them pay. They're extremely disciplined and they have the creative players who can run the pitch for all of ninety minutes.
England have had to change the way they play because of Kira Walsh's injury. The English manager, Serena Wiegman, was forced to rethink her tactics and I suspect that maybe other teams didn't know what to expect as a result. We're seeing other players get more minutes, like Lauren James, who's phenomenal and probably one of the best in the world right now.
The last game they played should give them confidence moving into Monday.  They started slowly in this World Cup, but – on the evidence so far – they're just going to build and improve all the way to the semis or the final, which is exactly what happened in the Euros.
The Australia-Norway match will be one to watch. I feel the hosts are another team that's building momentum. That loss to Nigeria would have surprised them, but I think the fact that they got through gives them something to be excited about, and ti build on.
Norway, I'd say, came out pretty flat and weren't looking too threatening despite the fact that they have so many talented players. In their last match, though, they were super-dominant in the air and aggressive going forward, so they could come good. It's a game that I'm really looking forward to.
Trust me: the next round is going to be really good. I think there'll be a lot of end-to-end football. So far, this tournament has shown that just because a team look better on paper, it doesn't mean that they're actually going to get the win. I think there's definitely going to be upsets in the round of 16.
Advertisement
I can't wait to see who has to book the plane tickets home!
• Emma Starr plays for Eastern Suburbs in the National Premier League, Queensland. A goal-scorer in the club's game against GoldCoast United, she was selected in the Team of the Week in the league last week.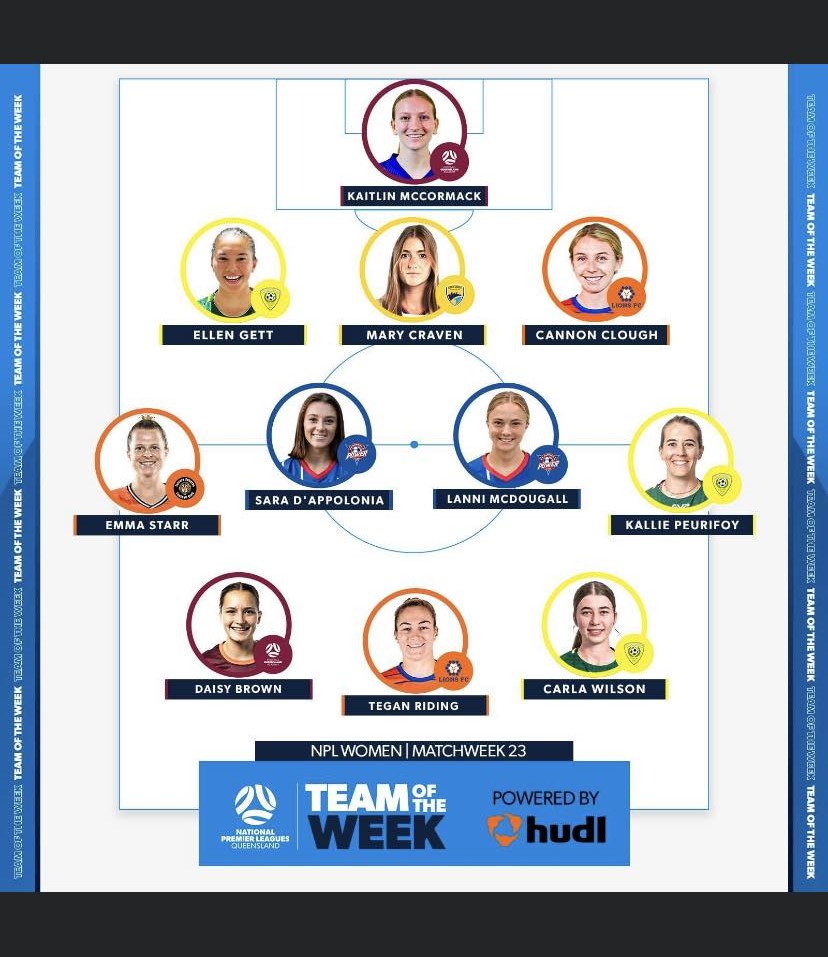 RELATED
Lifestyle & Sports
26 Sep 23
Lifestyle & Sports
01 Aug 23