It was a very special experience for the squad when Shels women's team set off for Slovenia, to play Pomurje Beltinci in the Women's Champions League. Having recently signed to the club, I was in a particularly good position to embrace it – and even to take pleasure in it. This is the first part of a longer report – so stay tuned…
Stumbling onto the bus at 4:20am, clothes overflowing from my messily packed red duffel bag and backpack, it was time to leave Slovenia. As I boarded, I took one last look at the hotel we had called our "home" for the past 6 days.
It was pitch dark at the time, so I couldn't see much – but still, I gazed back at the outline of the Soviet-era building like they do in movies, when they're leaving somewhere special. Usually it's a rom-com, just after that moment when a person has found true love, but that could be a long time coming for me…
And truthfully, this weird hotel – attached to a med spa, old folks home and abandoned hospital – really had taken a special place in my heart.
I was part of a Shels team that had traveled thousands of miles away from the comfort of our Irish hearths – and homes with perfectly-made cups of tea and Sunday roasts to die for – to venture into the unknown wilds of Eastern Europe.
Well, you know what I mean! It genuinely was a brand new experience in a historic place…
Advertisement
LOUD VOICES
This was where our Champions League destinies had led us. We had the privilege of being included in a group alongside the best of the best from Armenia, Slovenia and Iceland. Although playing at the home pitch in Armenia surely would've given us a nice tan, and Iceland would've had volcanoes and glaciers to observe, Slovenia was like a kind of middle ground.
The remote complex where we stayed had multiple indoor and outdoor pools, spa services, bars, and restaurants with buffets of strange meat-filled local delicacies and scoop-it-yourself ice cream. The hotel loooked like it had stopped being renovated after the mid-1800s, with the surrounding buildings showing decrepit walls and cracked windows. But we soon grew to love the strangeness and randomness of our temporary accommodation.
We would head downstairs in the morning to enjoy a nice team breakfast in our matching training uniforms. We'd pass our competition in the elevators, in the hallways, and in the breakfast room. There were a few times I contemplated poisoning their cups of coffee or sprinkling some homemade Slovenian laxatives in their morning eggs, but I figured it was best to just beat them on the pitch — in the fairest way possible.
After a filling breakfast of paper-thin crepes, slices of cold-cut deli ham and cheese (at 8am?), or meatloaf (The Breakfast of Champions!), we had some free time to chill out, explore the area, and rest up for training/matches later. Some girls would go to one of the many pools, swimming and tanning next to the wrinkly old men and women who thought they were coming to this middle-of-nowhere resort to escape the loud voices of young people. Boy, were they wrong.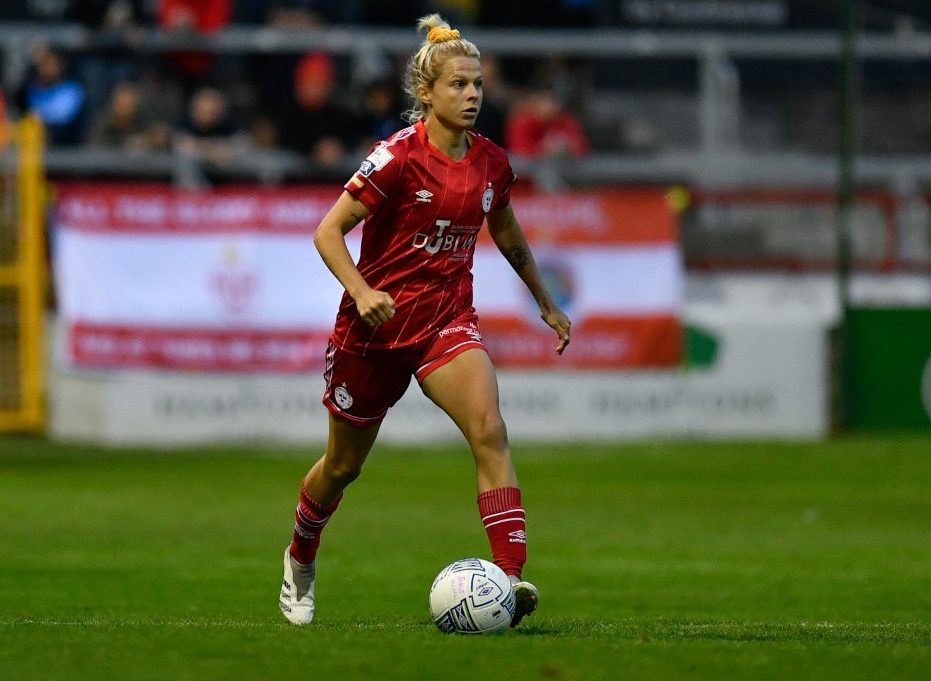 DEDICATED FANS
Advertisement
We played volleyball games in the pool, cutthroat matches between The Old Ones (somehow I was included in this team – Noelle told me that the age limit was 25, and I know better than to argue with her) and The Young Ones. Thankfully, the energy of the "young" team was no match for the random volleyball skills the wise old girls pulled out of the hat.
We went on daily coffee walks to one of the nearby cafes – which doubled as a bar filled with chain-smoking, potentially pre-turn-of-the-century old men in a strip-mall type thing with construction and jack-hammering outside of the front door. The lovely barrista gave us immaculate iced coffees with pitchers of water, so it became a mainstay in our daily routine.
On our non-match days, we'd take the bus to the nearby training pitch.
The first time, we had the pleasure of training in the stadium where we would have our matches. Walking onto the pitch of perfectly-cut grass (one step below the pristine conditions of Tolka Park..), our CL dream started to become a reality.
All of our team — the staff, the organisers, the players, and the most dedicated fans in the world — had safely made it from the bustling city of Dublin to the remote countryside of Slovenia without a scratch.
All we had to do now was play — I mean play our hearts out – and win. The first match was just one sleepless night away. And we were ready, come what may.
RELATED
Lifestyle & Sports
05 Aug 22