Lifestyle & Sports
05 Aug 22
I Have Climbed The Highest Mountain: Hiking in Tajikistan and Champions League Football with Shels
I have run through the fields, only to be with you! Or to put it differently, you too may have been wondering where the maestro behind She Shoots, She Scores had disappeared to? Well, how's about a mountain in a little known Asian country? Surveying my inner landscape there, it was clear to me that I needed a fresh challenge. The surprise is that I found it, in the form of an opportunity to play Champions League football – with Shelbourne...
I reached the mountain village after about 9 hours of hiking through brush and bramble. A Tajik man approached and said for me to follow him. Sure, why not? What could go wrong?
It was day #11 of me being in the mountains of Tajikistan. My agent was searching for the most competitive team looking for a wandering midfielder. My 25-kilo backpack was making a permanent indent onto my shoulders. And my feet had finally conformed to the half-size-too-small running shoes I'd acquired.
Life was… interesting.
Too tired to even think, I followed the man to a super-deluxe hut, constructed with sticks, multi-coloured tarps, and string. Although it was 35 degrees (Celsius, my American friends, it was boiling!), he poured me a cup of hot tea and a loaf of bread as my post-hike dinner. He pulled out his phone to show me photos of some cows he wanted to buy, and I noticed the date — in Ireland, the WNL was back from the mid-season break.
You might be wondering what was I doing? Why wasn't I in Ireland, fighting fit and ready to join my Galway team-mates as they returned to the field of play? Well, that's a long story.
Advertisement
HAIRY SITUATIONS
The short version goes like this — after a Fall season and short spring stint in Galway, I had the usual pangs: I felt like I needed a new metaphorical hill to climb. A bigger challenge. Although I consider the West to be my second home, no one should get too complacent.
I was conflicted. It is such an endearing place. You go to the same coffee shop, order the same oat milk latte, and bump into the same people, more or less, day-in and day-out. The comfort of the routine and the friendliness of your everyday acquaintances is second to none. It's like a warm cuppa after being out in the lashing rain that County Galway is infamous for.
But over time, there's a counter feeling: that the familiarity becomes too "easy". The challenge turns into comfort. And you start to wonder — what else is out there? How do I push myself to reach the Next Level?
To really jump out of my comfort zone, I decided to head to Tajikistan and Kyrgyzstan. I had been solo traveling in Europe before, hiking in 35 countries over the years, but Asia was new to me. Why not choose two of the least-visited places, where tourism is non-existent, and you are literally the only person with blonde hair (albeit bleached and splitting at the ends) you come in contact with for 4 weeks?
Advertisement
Did that – and there was no proverbial T-shirt to buy. After hiking thousands of kilometres, meeting dozens of friendly people, getting into some hairy situations, and having no phone service for a month, it was time to re-enter civilisation. And get in contact with my agent who has been trying to fluff up my resume by using a bit of magic.
With no plans (yet), and no idea of where I was going, I decided to head to London to regroup. I started to remember what it was like to have conversations in English. And the prospect of finally getting to wear some new clothes was enormously appealing — the mud-stained hiking pants were left in the bin of a Kyrzgz hotel room, and rightly so.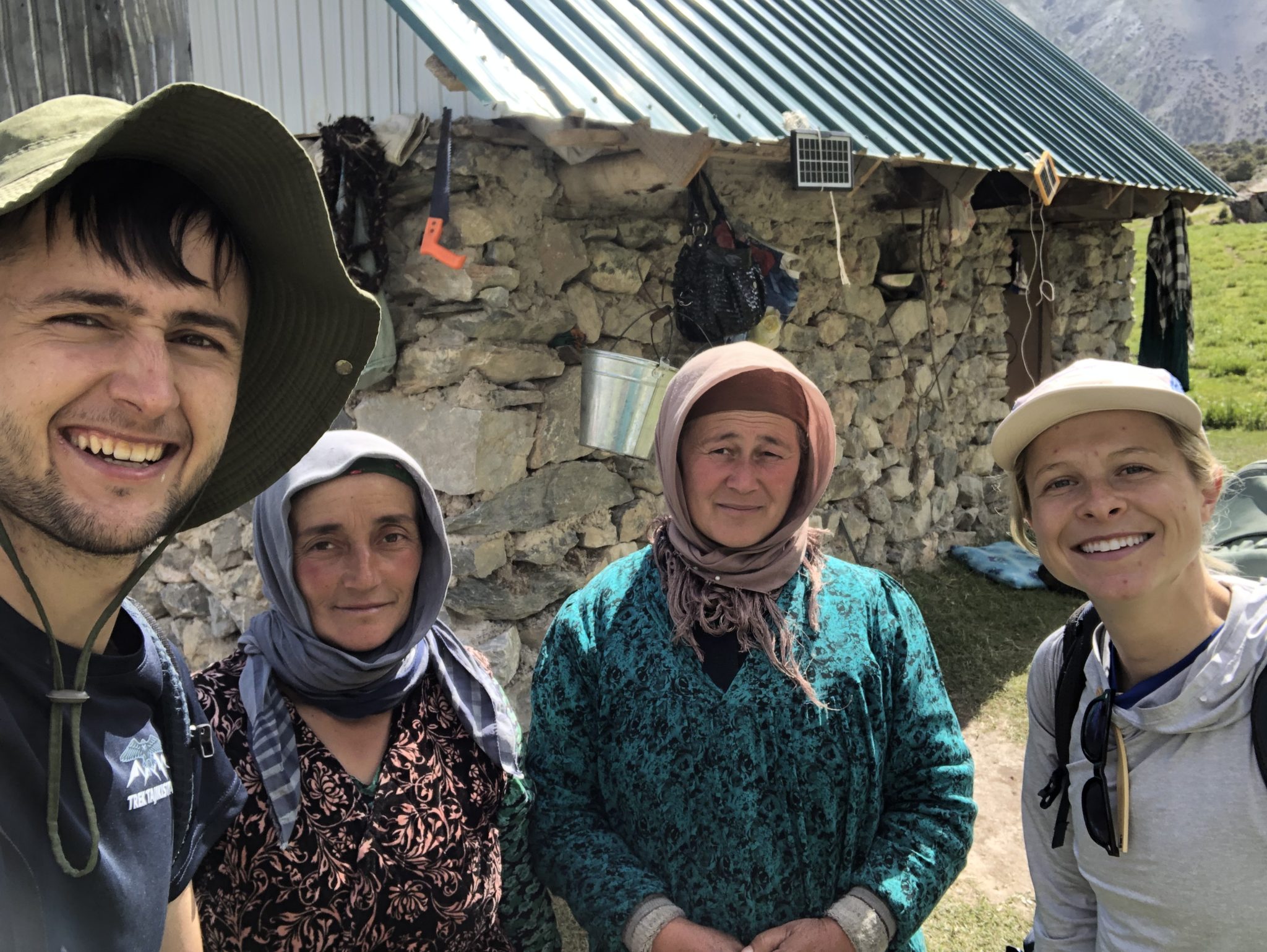 At this point, I'm well-acquainted with the drill: get back into training, use one of the local astro pitches, join a gym, and get back into soccer shape for whatever my next move would be. And hit a few pubs along the way — I mean, I just HAD to take advantage of the unheard-of heat wave that rushed over the English capital while I was training there.
The daily routine of gym, cafe, footy pitch, pub was equally great for (a) getting in shape; (b) draining my bank account, and (c) challenging my out-of-shape liver, not having had a sip of alcohol in Asia for the previous month. But the bottom line was the same as always: get in shape, pack your bags, and be ready for the Big Call from the agent.
CHAMPIONS LEAGUE
For many other foreigners who attempt to play in countries around the world, you know just how fleeting opportunities can be. One day, you might get a phone call from a coach, and two days later, the spot has been taken. Or, you're offered a spot, sent a contract, and then it's rescinded. Your Deliveroo order is on the way, then the driver eats your dinner. Criminal.
Advertisement
And then, a surprise. A number of teams were making a play – but, when I considered them, the best option all around, the "next level" I had been searching for, turned out to be in my own backyard.
It was dangling there: a fantastic opportunity to play in the Champions League and fight for a spot on the team. With the "enemy" – Shelbourne!
Don't get me wrong Pitched against the other possibilities I had — which included a top-of-the-league team in Bosnia, the sunny island weather of Cyprus, and the promise of a top-three finish with a team in Greece — the decision was not an easy one. Couple that with the love I've had for the West of Ireland, and it became a tough choice that required hours of thought, much-needed phone conversations with my parents (yes, I'm 28 years old and still talk to them on the phone nearly every day), and a non-biased point of view.
And most importantly, I don't think I look good in red.
Yet, here I am. I had to put personal feelings aside for my profession and make the best decision for my career, just like so many other players, male and female, who are still striving to play on better teams and in better leagues, even as opportunities dwindle as they get older (if I had a Euro for every time I've heard 'you only have a few years left'). In the end, I felt I had no other choice but to take this chance and run with it.
I felt a little bit better still, when – just a few days later – one of the most decorated athletes of all time signed for Shels. Anybody remember Heather O'Reilly? The 3-time gold medalist and World Champion (pictures centre, above) rocked up to Tolka Park two days after I got there, bringing a sense of professionalism and intensity that we currently need, going into Champions League in two weeks.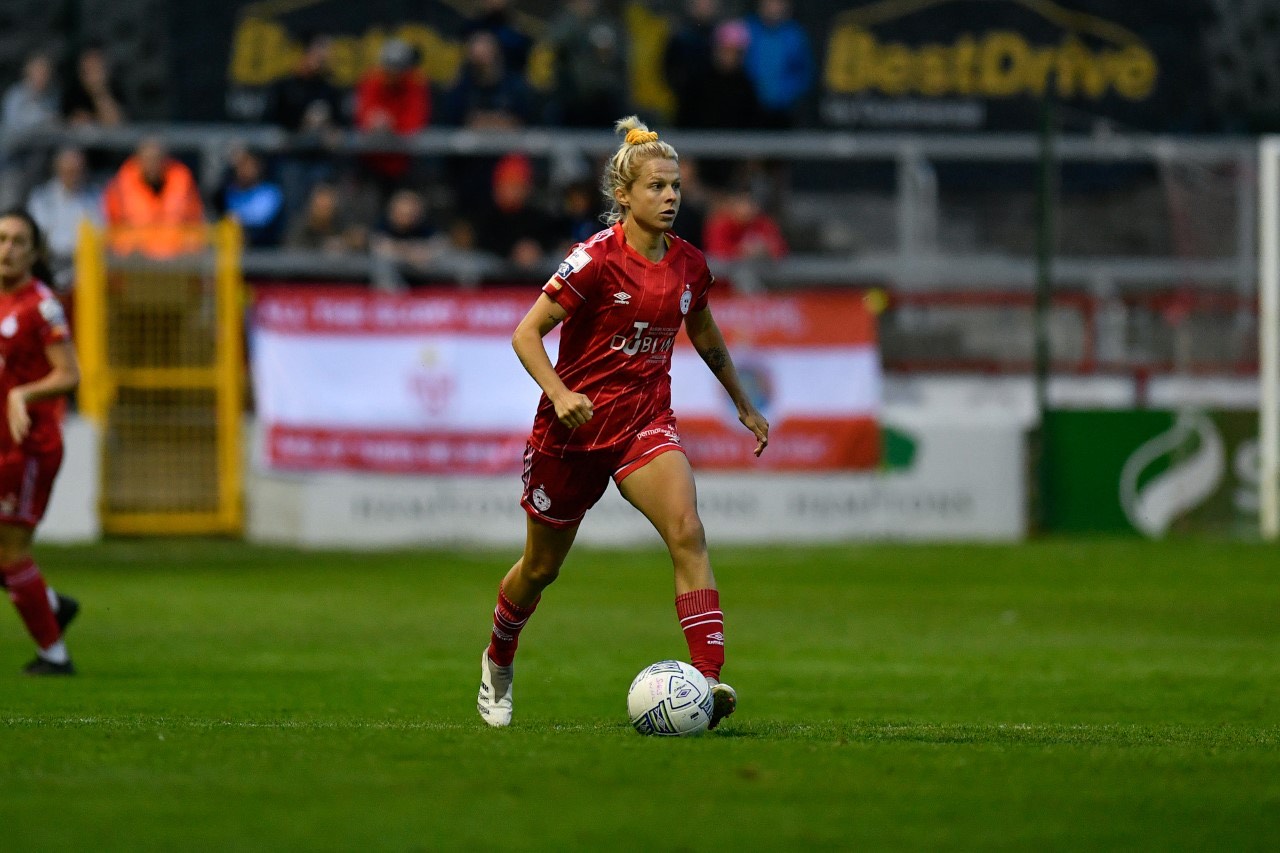 Advertisement
Talk about your Next Level! This was even more than what I was hoping for.
A WAY OF LIFE
The women's game is getting better. That's a fact. The levels of play, publicity, viewership, and competitiveness have all grown in recent years. Take the WNL — players are coming from all over to join the league, any team can win on any given day, and the "bottom" teams are far more frequently giving the top ones a run for their money.
This is because players are always pushing themselves. Looking for the next level.
They are searching for the next challenge, the next big phone call, the next opportunity that can help them reach their best level of soccer. For some, it could be a local team after coming back from injury. For others, it could be a call from a top-league team in England. But one thing is the same — the players in the women's game are looking up, getting stronger, becoming better.
With the recent historic win that England just had in the Euros, we will see women's soccer continue to rise. The hope is that female athletes will continue to get more publicity, more respect, more opportunity, and more exposure. Jill Scott and Ellen White told stories of how they had no one to look up to as they grew up — and now they are the heroes they so desperately craved as children.
The world as a whole has to start treating women's soccer as a professional sport. Female athletes have to focus on their careers, demand what is best for them, and make no apologies about it. Women deserve to be taken care of for putting their time, energy and love into a sport that is so much more than just a sport — it's a way of life.
Advertisement
At least this is the thought I had as I made my debut for Shels, on Wednesday vs. Bohs. As a player who aims to keep playing for as long as possible, who trains intensely in the off season, and who wants to help whatever team I am on, sharing the pitch with some of the best players in the country is an honour. And wearing the red kit is, too.
It's all about pushing yourself to find the New Next Level — and working twice as hard once you get there.
It feels good to be back...
Emma Starr is from Philadelphia in the USA. She completed an internship at the Manchester International Football Academy having graduated from George Mason University, in Fairfax, Virginia, in 2016. She has played football in the UK, the US, Ireland, Denmark and Austria. She joined Galway WFC in 2018 to play professional football, and played for a season with the west-siders. She subsequently signed for FFC Vorderland in Austria and played for a season there, making 17 first-team appearances. She returned to Galway last year, becoming one of the team's most influential players. She has signed again for the 2022 season. Emma is a journalist and writer as well as a strength and conditioning coach.