Your head maybe? Emma Starr has rewritten the coaching manual with her "Handy Checklist for Highly Effective Away Match Prep." Just don't blame us if it all goes horribly wrong and you get tonked Six-Nil…
1. Wake up in a mild panic that alarm was never set
2. Brekkie (Peanut Butter Coco Puffs preferable)
3. Anxiously sit in bed staring at wall
4. Netflix's suggested Too Hot to Handle as you wait forever for the bus
5. Have thoughts racing through your head the whole entire time like a hamster on a wheel
– What can I do better this match than the last?
– Do I have enough snacks for the bus?
– Did I really eat all those chocolate bars last night?
– Must have snacks hidden somewhere about my person…
Advertisement
6. Double-check meeting time
7. Holy shit, I'm late!
These are just some of the things that run through your head on an away match-day.
With kick-off times set for 6pm, you have an entire morning chock-full of anxiety and boredom in more-or-less equal measure, waiting to start the road-trip. Dublin. Cork. Limerick. Sligo. Wexford. Each destination offers a different experience. But the essential song remains the same…
To avoid using up vital energy, you have to try to keep the adrenalin-laced intensity and excitement at bay, until the magic 5pm warm-up time. A bit like telling a kid to relax on Christmas Eve, pulling this particular trick off is next-to-impossible. The anxiety that your child might see you sneak down the stairs at midnight to put presents under the tree? Same as that morning-of a match feeling. A head-wrecker.
Of course, your laundry was done on, like Tuesday – it was, wasn't it? – so you can lay your clothes out the night before you leave. But even with your bags packed, kit ironed and ready, boots scrubbed to a lustrous shine, and your phone charged to 101%, it's still stressful in the extreme.
I mean, you're basically waiting around all day Friday and Saturday in a foggy, football-less limbo, your eagerness eclipsing whatever headaches may have erupted in a busy week.
Advertisement
ONCE IN A LIFETIME
Now, you can forget your crucial exam studies, or high-powered Zoom meetings, because the match is nigh! For the Game is the Holy Grail for any footballer, the pinnacle of your week, a shining beacon of light in seven days of endless greyness. It is the day you can forget the teeming rain, the scolding bosses, the disappointed parents, and the disgruntled barista who absolutely HATES it when you order oat milk.
So, naturally, the anticipation is high as departure nears. After one last super-healthy snack (I make pancakes out of the Tesco American-style dry shaker mix and add lots of fruit!), it's finally time! I'm off to the coach bus. We're meeting at one of the local hotels – hopefully one that has coffee not out of what looks like a slot machine from the 18th century (it's the little things, really, that determine what I call Away Game Victories).
Everyone balances a desire for extra sleep with the need to get there early enough to grab the seat on the bus that is Just Right. Nope, not near the toilets, not too close to the management, and not so far down the back that you feel every bump, turn, and jolt of the tiny, windy roads. We're looking at you, Wexford!
Sure, if you want to get a feel for what the Cú Chulainn Coaster in Tayto Park is like, by all means sit in the last row of a coach bus from Galway to Wexford and let me know how you (and the contents of your morning breakfast) feel afterwards. Oh, and then go and run around like a hare on uppers for 90 minutes – I guarantee, it's truly a once in a lifetime experience. Unless you're a footballer, in which case it's several times a season.
UNSUSPECTING LAMBS
On the coach, we chat, listen to music, talk about the latest gossip, and just chill out. I mean, we're talking about a whopping 3 hours here. Although, that's probably the equivalent of what most 9-5ers in America drive to work every day, so hey, we're not complaining too much. Are we?
Advertisement
The days footballing at "Uni" in America – when we'd play a match on Thursday, fly to the next opponent's city on Friday, chill Saturday, play Sunday, and fly back seems like another lifetime. In truth, I don't miss security queues; or lugging the gear through Dayton International Airport in Ohio; or the quick turn-around times that are required.
As for the UK, taking a 3-hour train from Brighton to London to hop on a crowded 'tube' to find a bus to Bromley wasn't all that peachy either. I mean, there's only so many Pret a Manger lattes you can have before you really start to question your sanity. Why is that man on the tube doing that? Does that lady have a cat in her purse? What is that weird smell?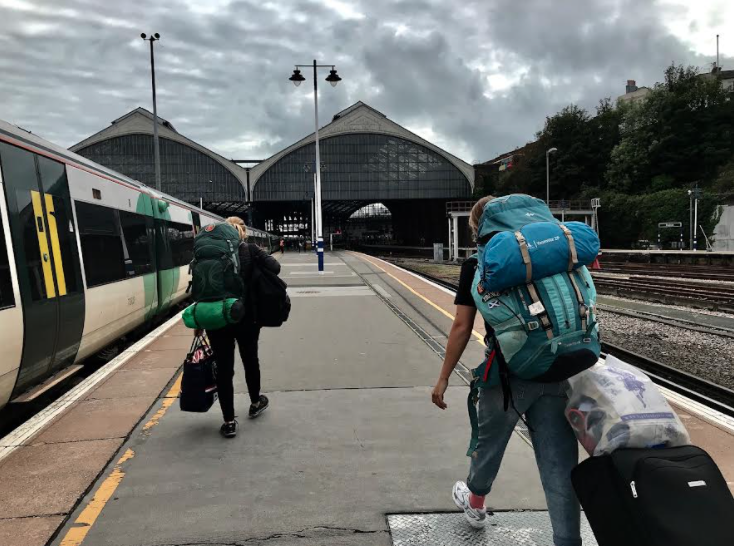 Nah, this 3-hour excursion across Ireland is totally doable by comparison – unless the toilet is broken, in which case it's a wee Armageddon.
Not this week.
After a short stop for some pre-match grub, we're back on the road, nourished and ready to run. But not quite yet. Need to do some digesting first. I mean, pasta doesn't just magically shoot straight to your muscles to give you energy. Instead, it takes another 2 hours of sitting with our legs propped up to aid that otherwise slow process.
At least, we're not having the typical black and white pudding, for which I am especially grateful, having passed hundreds of unassuming sheep in the hinterlands of the country. Little do they know… poor unsuspecting lambs. Go watch Babe and then try ordering a fry-up for your next meal, you heartless pig! Sorry, human…
Advertisement
Just a few hours later, we are at our destination – hoorah!
TAKE A DEEP BREATH
There is that moment when you think – if we can make it from Point A to Point Z without any mishaps (flat tyres, headlights out, can't find the girls we are supposed to collect on the way, etc etc) – we have already had a successful day out. Except, er, we still have a match to play – I almost forgot!
8. Gather belongings (not neglecting to collect pile of rubbish on seat next to you, including Crunchie packets and Costa XL cup)
9. Remember the last person off the bus has to help with the gear, so quicken the pace –take no prisoners, throw some elbows, and get off the coach NOW
10. Breathe a sigh of relief
11. Follow the queue of identically-dressed girls on the scavenger hunt for the, ahem, ultra-luxurious, spare-no-expenses Away Team Dressing Room
Advertisement
12. Take a sneaky listen and rate the other team's pre-match tunes
13. Put away Snapchat, silence your phone – you do not want your mum calling you about Sunday dinner – and take a deep breath. It's game time.
Let's rumble!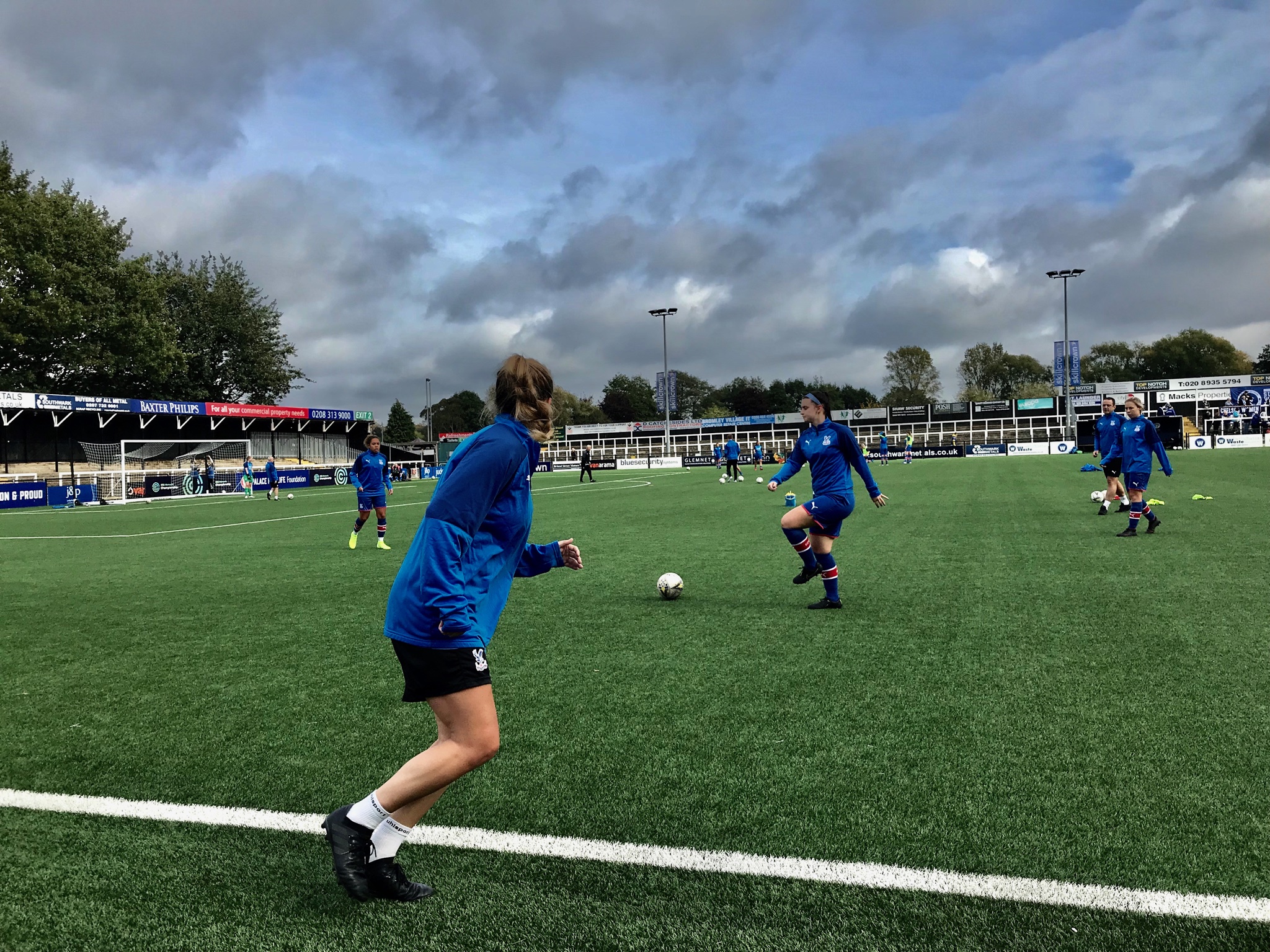 Emma Starr is from Philadelphia in the USA. She completed an internship at the Manchester International Football Academy having graduated from George Mason University, in Fairfax, Virginia, in 2016. She has played football in the UK, the US, Ireland, Denmark and Austria. She joined Galway WFC in 2018 to play professional football, and played for a season with the west-siders. She subsequently signed for FFC Vorderland in Austria and played for a season there, making 17 first-team appearances. She returned to Galway last year, becoming one of the team's most influential players. She has signed again for the 2022 season. Emma is a journalist and writer as well as a strength and conditioning coach.
Galway WFC play Treaty United  at Markets Field, Limerick this Saturday, April 2, at 5pm.