Wham! director Chris Smith: "The way George Michael communicated, and the challenges he faced, is very human"
Director Chris Smith discusses his gripping new doc Wham!, which explores the soaring success and eventual split of the '80s pop icons.
As you get older as a music fan, it's interesting the degree to which you lose interest in some artists, while others become ever more fascinating. Though I'd always had an appreciation of George Michael, it's only in recent years that I've fully come understand his genius as a pop writer and performer.
I remember one train journey in particular where I listened to his mash-up of 'Killer' and 'Papa Was A Rollin' Stone' on repeat, mesmerised by the groove, Michael's vocals, and the truly inspired decision to link the two songs. Adding to the song's power was the stunning video from Marcus Nispel, a paean to urban youth culture that doubled as a parody of consumerism.
Around the same time, I also came across the YouTube clip of Michael performing the classic 'Careless Whisper' at Rock In Rio in 1991. It really is something to behold: after an a capella intro, the singer – looking every inch the pop icon in stylish short hair and purple jacket – strides to the front of the stage and delivers a knockout performance. It's the kind of mega-wattage charisma possessed only by the true superstar.
'Careless Whisper' itself, of course, could take up a whole other article: simultaneously shameless kitsch and pop masterpiece, it truly sent Michael into orbit. In the parlour games I sometimes enjoy playing as a music critic, I like to imagine that – if he'd been a teen idol in the '80s rather than the '60s – Scott Walker could have sung it.
Advertisement
As detailed in the new Netflix documentary Wham!, 'Careless Whisper' was just one of several era-defining hits Micheal created whilst part of the titular duo with Andrew Ridgeley, including 'Wham Rap! (Enjoy What You Do)', 'Club Tropicana', 'Wake Me Up Before You Go-Go' and 'Last Christmas'.
After Wham! went their separate ways in 1986, Michael embarked on a spectacular solo career, creating even more mega-hits and iconic pop culture moments. Simultaneously, however, he also joined the extensive ranks of music's tormented geniuses.
There was the substance abuse problem that led to him smoking 25 joints a day; the infamous 1998 arrest for "engaging in a lewd act" in a public restroom in Beverly Hills (prompting the immortal tabloid headline 'Zip Me Up Before You Go-Go'); the multiple drug-related arrests; and the 2010 incident when Michael – again under the influence of drugs – crashed his car into the front of a Snappy Snaps photographic store in Hampstead (someone subsequently graffitied 'Wham' into the dent in the wall).
Having previously lapsed into a coma having contracted pneumonia in 2011, Michael ultimately passed away from heart disease in his Oxfordshire home on Christmas Day 2016, the same year that also saw the deaths of Prince, David Bowie and Leonard Cohen.
The first act of Michael's career is compellingly detailed in Wham!, directed by US documentary maker Chris Smith, who previously helmed Fyre – about the ill-fated titular music festival – and served as an executive producer on lockdown smash Tiger King. Chatting over Zoom, Smith explains that he was approached about the project by Wham!'s one-time manager, Simon Napier-Bell.
Advertisement
"It was his idea to make a movie about Wham!" says Smith. "That was four years ago, and it has taken that long to complete the process. It took an incredible amount of time to locate all the archive stuff, and then putting it together took another year. With George, we used a range of interviews, although one of the primary sources was in the early 2000s.
"It was not so far away for him that it became a distant memory, but it was far enough away that he had some perspective and could understand the period. The interviews with Andrew are all current. I went with him to a studio, and the two of us had days and days of recording sessions."
Was Smith already a Wham! fan?
"I don't know if I was or not," he considers. "At the time, I was probably listening more to The Smiths. I was a high school kid, so that was more my world. I was aware of Wham! when it happened, but probably like a lot of people, I understood them to be this major pop band from the '80s. I knew next to nothing about the actual story behind the group.
"But I did leap at the opportunity, because with any subject matter that gets presented to me, it's really instinctual. It's a case of, 'What do I know about this subject and do I want to know more?' I felt like this was a subject I didn't know. I think the best documentaries are stories you think you know, but then you realise you don't. This definitely had that quality."
Advertisement
In the aftermath of Wham!, Michael's status as an artist continued to grow thanks to revered albums like his 1987 debut Faith, Listen Without Prejudice Vol. 1 in 1990, and 1996's Older. Like many, Smith came to appreciate his unique talent.
"Following his career post-Wham, he gained a lot of respect and admiration from a huge amount of people, and I was definitely among those," he reflects. "In terms of what surprised me about the Wham! story, I didn't know that he and Andrew were childhood friends who had the idea of starting this group. They had this other band called The Executive, which kind of imploded.
"The two of them were left and then they started Wham! That journey the two of them went on over that four-year period, I just didn't know that side of the story. You saw this band, you saw the videos, but I never knew about everything else that happened."
Although Michael comes across as relatively upbeat in the film, when he discusses coming to terms with his sexuality in the '80s – when the mainstream was particularly hostile to gay artists – you perhaps start to sense some of the roots of his torment. Certainly, there always seemed to be something haunting him.
"Just even from the interviews in the film, you come away with this new understanding of the person," says Smith. "It made me understand him and his journey, and his career post-Wham, in a way I hadn't before. It was so enjoyable going back to these raw interviews with George.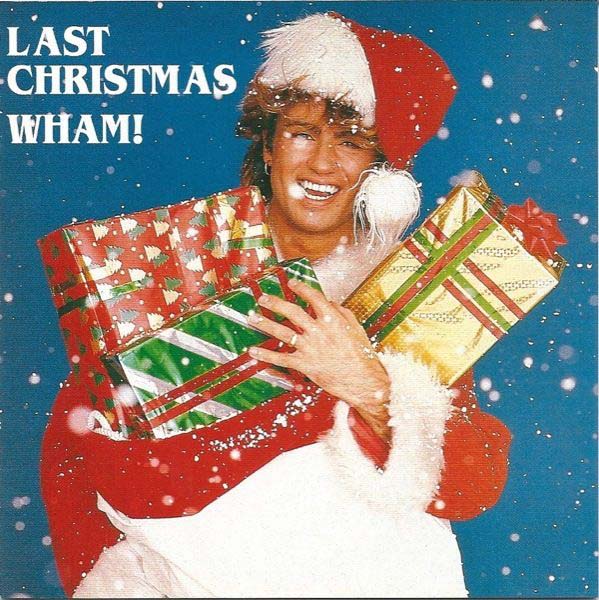 "You end up liking him more, just seeing the breadth of this conversations, because they were so open and honest. His use of language, and the way he communicates his thoughts and the challenges he faced, is very human."
Advertisement
At one level, Wham! seemed to be the perfect band for the decade of Thatcher and Reagan, with their focus on material success and food times. As ever with Michael, though, the real picture is a lot more complicated. An inveterate Labour voter, his was father was a communist and he himself joined the the Young Communist League.
"I thought it was so interesting looking at where they started with 'Wham Rap', and then they make this pivot with 'Club Tropicana'," observes Smith. "It was so interesting to see that they were consciously able to make that shift. I thought that was really fascinating, because a lot of people would say, 'This is working, so we're gonna stay with this.'
"But they realised very quickly that they needed to evolve. I always love when an artist creates an identity that is so unique and hasn't been seen before. I felt like Wham! definitely forged new territory in that way."
For many years, Andrew Ridgeley kept firmly out of the public eye, but these days he seems a lot more open to discussing the Wham! story.
"Andrew put a book out a number of years ago," says Smith. "With the book came a reliving of this era, and it had a lot of success. That led to a lot of opportunities to continue talking about it, and now this film is coming out.
Advertisement
"But I think Andrew is proud of the accomplishments and successes that Wham achieved, and he's excited at the opportunity to keep the legacy alive. I struggle to find a whole slew of bands like Wham! They felt very singular, which is very hard to do today, or at any time."
Revisiting the Michael interviews, did Smith feel there were any indications his story would have the tragic ending that it did?
"We focus on Wham, so I think there's a whole other movie that could be made about George's post-Wham career. For us, it was really important to keep the focus on this four-year period, covering the start and beautiful end of this group."
As for the prospect of a documentary on Michael himself arriving, Smith says "that's definitely a possibility". Would he like to make it?
"I would!" he responds. "I think anyone would. He's such an enigmatic character and those are hard to find."
• Wham! is available to stream on Netflix now.
Advertisement
The new issue of Hot Press is out now.