Set in the musical mecca of south London, Rye Lane boasts a brilliant soundtrack, incorporating grime, hip-hop, electronica, iconic '80s hits and more.
Like all great soundtracks, the music in Rye Lane is an essential part of the movie's personality and verve. is a rom-com in which jilted strangers and music lovers Yas (Vivian Oparah) and Dom (David Jonsson) make an unexpected connection – and become increasingly close as they spend a day traversing the streets of south London.
The action is largely centred around Peckham and Brixton, areas with an incredibly rich musical history, and their buzzing atmosphere is reflected in the brilliantly eclectic Rye Lane soundtrack. It's a collection that immerses you in the world of south London, in all its vitality and energy.
Among the most spine-tingling needle-drops are Stormzy's hit 'Vossi Bop' and Musical Mob's thumping 'Pulse X', the latter an early grime classic.
The score comes via Warp Records electronic wizard Kwes – noted for his production work with the likes of Solange, Bobby Womack and Damon Albarn – who also collaborates with Tirzah and Sampha on a couple of sublime tunes, 'LGOYH' and 'Open Up'.
Elsewhere, the selections further reflect the English capital's dense musical tapestry, and capture the exhilaration of exploring what remains one of the world's great cities.
Among the additional gems are 'Gabriel' by house maestro Roy Davis Jr; 'Blow You Away (Delilah)' by Afrobeat kingpins Blue Lab Beats featuring Ghetto Boy; and 'Memories' by jazztronica duo Namali Kwaten and David Mrakpor. In what proves a fascinating odyssey through numerous strands of Black musical culture, there is prominent use of reggae too, with cuts from legendary artists artists like John Holt and Derrick Morgan.
Also peppered throughout are old school classics, including 'Shoop' by R&B icons Salt-N-Pepa; 'Buggin' Out' by hip-hop supremos A Tribe Called Quest; and Craig David's era-defining garage hit 'Re-Rewind'.
But perhaps pride of place should go to the magnificent 'Sign Your Name' by Sananda Maitreya, formerly known as Terence Trent D'Arby. One of the most memorable hits of the '80s, the Prince-like soul number's playful, romantic vibe is absolutely perfect for Rye Lane.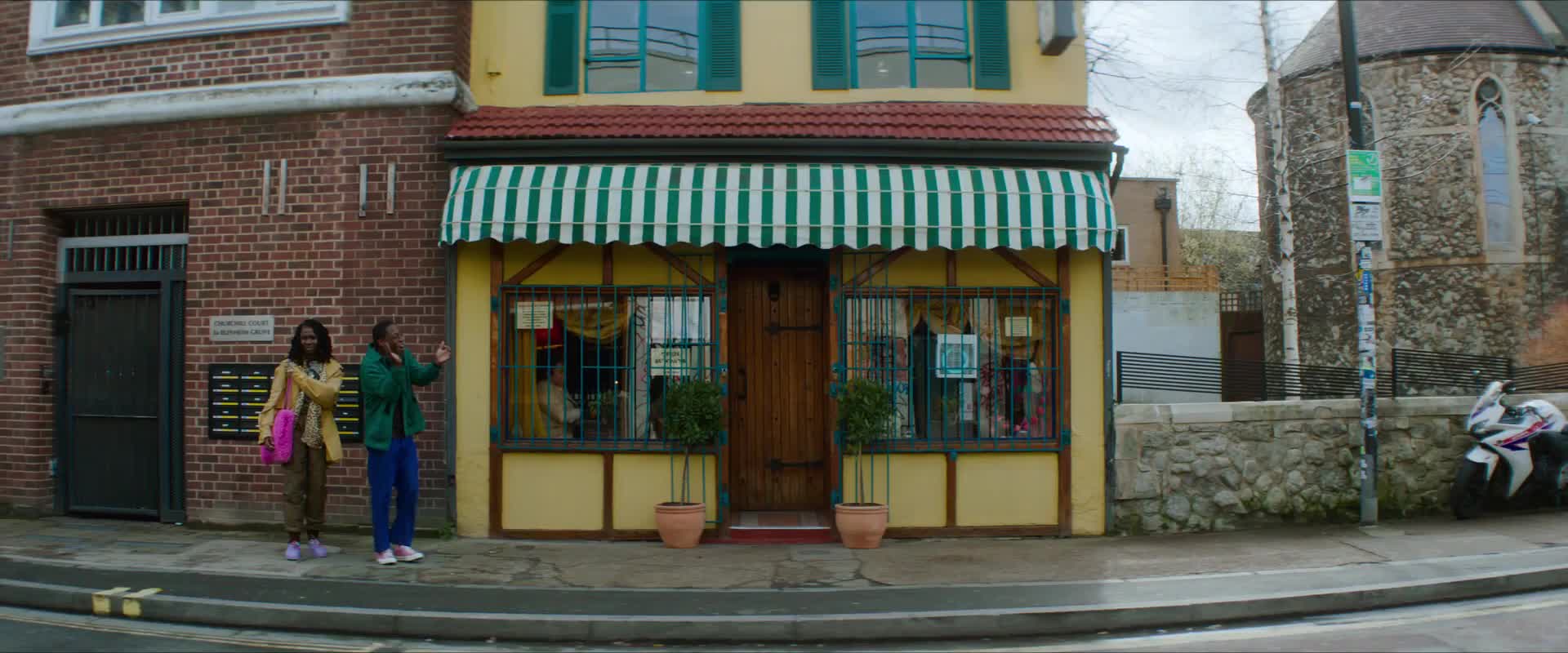 Proving that there's truly something for everyone in the mix, the soundtrack is rounded out by a couple of pop showstoppers, in the form of Daniel Bedingfield's 'If You're Not The One' and – oh yes! – Bette Midler's 'The Rose'. Of course, a cracking soundtrack means little without a fantastic movie to accompany it, and Rye Lane more than succeeds on that score.
With stellar central performances from Oparah and Jonsson, it's a warm and witty journey, superbly helmed by Miller, with a top-notch script from Nathan Bryon and Tom Melia. Topped off nicely with that ace soundtrack, it's firmly in the "must watch" and "must listen" categories.
The new issue of Hot Press is out now, starring The Edge.
RELATED