Wild Rose star Jessie Buckley will play Whelan's in Dublin on Saturday, 29 June. Tickets go on sale from €20 including booking fees this Friday, 26 April at 9 am from ticketmaster.ie and other outlets across the country.
The BAFTA Rising Star nominee is set to perform songs from the Wild Rose soundtrack, six of which were co-written by Buckley and the film's writer, BAFTA winner Nicole Taylor. The soundtrack also includes legendary tunes like Primal Scream's 'Country Girl' and Emmylou Harris's 'Born to Run.' A full band will accompany Buckley for the performance.
Wild Rose is in cinemas now. The film follows the story of Buckley's character Rose-Lynn Harlan, a Scottish single mother, after she is released from prison. As Rose-Lynn attempts to fulfill her dream of getting out of Glasgow and making it as a country star in Nashville, she must face her mother Marion (played by Julie Walters) and her no-nonsense attitude. When Rose-Lynn takes up a cleaning job, lady of the house Susannah (played by Sophie Okonedo) proves an unlikely ally.
Though Wild Rose has thrust the Killarney-born actress into the spotlight, Buckley has held a variety of roles, including Princess Marya in the BBC's 2016 adaptation of War and Peace and a leading role in the drama series Taboo alongside Tom Hardy. Her performance in Michael Pearce's film Beast opposite Johnny Flynn earned her the Most Promising Newcomer title from the British Independent Film Awards in 2018.
This spring, Buckley will appear in Chernobyl, an HBO/Channel 4 miniseries, and will star alongside the likes of Robert Downey Jr. in The Voyage of Doctor Doolittle and Renee Zellweger in Judy Garland biopic Judy later this year.
Advertisement
Don't miss Jessie Buckley at Whelan's on Saturday, 29 June. In the meantime, watch her performance of 'Glasgow (No Place Like Home)' from Wild Rose below.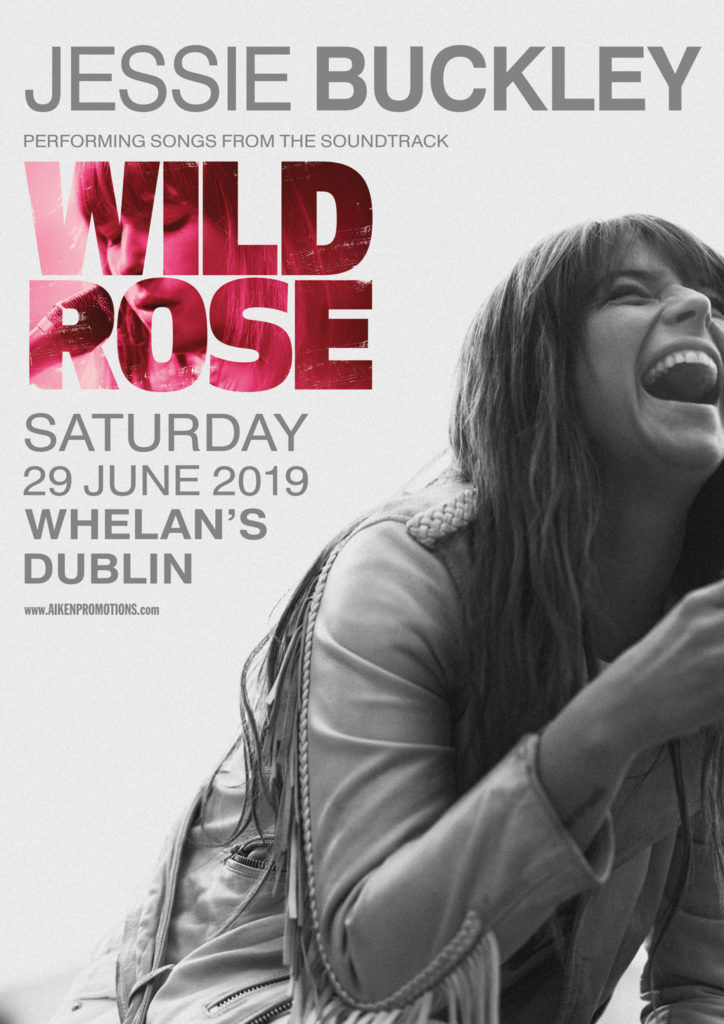 RELATED