Conversations With Friends cast and crew: "It's as rich as the first show was. If anything, it's probably meatier than Normal People"
If Normal People is a tough act to follow, no one's told Lenny Abrahamson and the cast of the latest Sally Rooney TV adaptation Conversations With Friends, which is an early contender for – and likely winner of – Psychological Drama of the Year.
When Normal People was beamed onto our screens during the April 2020 lockdown, no one could have foreseen the impact the 12-part series would have on the general public.
Launching lead actors Daisy Edgar-Jones and Kildare's Paul Mescal into superstardom, Emmy Award and Golden Globe nominations and invitations to this year's Met Gala were just a drop in the ocean. In February 2020, it was announced that Sally Rooney's 2017 novel Conversations With Friends would be made into a miniseries, with Element Pictures, director Lenny Abrahamson, and co-writer Alice Birch returning. Mark O'Halloran, Meadhbh McHugh, and Susan Soon He Stanton were added as writers, and Leanne Welham as a director. This month, the results are in.
The debut novel from Sally Rooney follows 21-year-old Trinity literature student Frances as she navigates a series of relationships that force her to confront her own vulnerabilities. Observant, cerebral and sharp, Frances is a quieter figure than her ex-girlfriend, now best friend Bobbi. Though they broke up three years ago, Frances and Bobbi are virtually inseparable and perform spoken word poetry together in Dublin. It's at one of their shows that they meet Melissa, an older writer, who is fascinated by the pair. When Frances begins a secret affair with Melissa's actor husband Nick, their relationship alters the quartet's respective connections irreparably.
Hot Press sat down for a round table with the cast and directors of Hulu and BBC Three's televised adaptation of Conversations With Friends; newcomer Alison Oliver, Joe Alwyn (The Favourite), Sasha Lane (American Honey), Jemima Kirke (Sex Education, Girls), Normal People director Lenny Abrahamson and Leanne Welham (Pili, His Dark Materials).
Advertisement
While the strikingly honest and vulnerable intimate scenes of Normal People gripped the nation (and RTE Liveline) and its international audience, Conversations With Friends feels slightly more psychological. With less sex and more internal mess, the inability of Frances and Nick to communicate their oft-repressed emotions drives the plot onwards.
Marianne and Connell had plenty of misunderstandings, but their path towards each other was potentially less bumpy. Rooney's characters aren't always likeable and friendly on the surface. How did Alison and Joe learn to comprehend Frances and Nick as people, and would they go for pints with them?
"I love her!" Alison beams. "When you're acting, you understand your character in every way. Frances is definitely reserved, so I'd probably have to chatter for a bit to get her to open up."
"Same, I think I'd like Nick," the soft-spoken Joe agrees. "When you play someone, you empathise so much with them. Watching the show back, I felt more frustrated with Nick than when I was acting in the role, interestingly. As the episodes go on, you learn more about him and why he's so annoyingly guarded at the beginning. You figure out what he's been through."
"I was totally shocked at having to jump into a major role straight away after drama school," Alison recalls, shaking her head. "Even when I was auditioning for Conversations, I was such a big fan of the book. I felt so lucky to be seen by Lenny and all these incredible creatives, but you never really think landing the part is going to happen. I was just totally in awe."
"I'm lucky to have had the invaluable experience of drama school," the Corkonian adds. "The Lir Academy is brilliant. It gives you the tools to be able to approach characters that you wouldn't have had before. Going to drama school was what helped me prepare for being an actor."
Advertisement
"Playing an actual student was helpful in a sense of understanding that pace. I was coming from a place I was really familiar with. Because I was starting out, it's really nice to feel like you're coming at a location, a group of people and a world you already know - but then you just let the story take its own route. I loved filming in Trinity, all of my roommates at the time were studying there when I was at the Lir. It was surreal doing scenes in places I hung out in."
Playing the part of Nick had obvious challenges, given his self-contained nature.
"Himself and Frances aren't great at communicating. They don't know what they feel in the first place, let alone be able to spell it out to another person," Joe says with a smile. "But it's interesting to play out those moments where people can't articulate their feelings, or certain things weren't said. That's something Sally does really well, and Lenny's really good at creating worlds to explore it through. You want to get to the root of what's going on underneath. Hopefully there's satisfaction when those layers are eventually peeled back and Nick's brought back to life."
Communicating emotions through glances and a form of voyeurism builds the foundation of the otherworldly connection between Nick and Frances, which consumes them in differing ways.
"We talked so much about the dynamic between them, what it is that draws them together and what's happening in between the spaces," Alison nods, eagerly. "There's no better person but Lenny to approach that stuff. He's such a sensitive, intimate filmmaker. Having the book, which is kind of a running commentary on what's happening, really helped us make those moments rich. Each stare, each moment, each silence has a purpose. Nick and Frances have private conversations of their own by looking at each other. Showing that was really important."
Advertisement
"Lenny is insanely detailed as a director," Joe confirms. "He's not overbearing, but he really wants to investigate every single moment and beat, even if it's unspoken. He drills into the purpose of every moment, even just to understand what is being felt by the characters."
"Lenny did such a brilliant job in the first episodes of building up the tension between these characters, and doing it without masses of dialogue," co-director Leanne Welham interjects. "The way to do that is to play with glances, gaze, gestures. We were lucky in the sense that both Joe and Alison are actors who are able to do an incredible amount without actually saying anything, just using facial expressions. The same goes for Sasha Lane as Bobbi."
Finding the perfect Nick and Frances happened relatively fast for the Conversations team.
"Everything was done by tape during lockdown. We saw Alison's one relatively early and our eyes just popped open!" Lenny Abrahamson says. "We thought she was absolutely incredible, and just captured something essential about Frances. I always believe you can't cast anybody until you've almost cast everybody because they all have to work together. Joe was relatively quick as well. There was just something so soulful about his audition. It was interesting how restrained and internal he played Nick. You could really feel that Alison's Frances and Joe's Nick would have this nuanced power dynamic. The age gap was never icky."
"Where casting got harder was actually Bobbi and Melissa," he continues. "That pair are described in the novel in terms of how they appear to other people. Frances has a fantasy about Bobbi, which is that she's just bulletproof, magnetic and magnificent. Bobbi's like everybody else in reality, with her own insecurities and difficulties. She's a fully three-dimensional character, and Bobbi's frustration with Frances is actually that Frances idealises her. We had to find people who could show that third dimension. It took us a while to find Sasha, who is just everything I could have wanted. She is so charismatic, but also the sensitivity and delicacy is incredible."
"Melissa had to be this character that both intimidated Frances, made her a bit jealous, but also could show insecurity. That's a very difficult combo. Jemima absolutely had it in spades."
"I read the book as soon as I was sent the email about auditioning," Sasha starts. "I finished it that day, which goes to show how much I enjoyed it. I love analysing things from multiple perspectives, and this show allowed that. I also felt challenged because Bobbi was written as a bit of an asshole. I was given a mission to make her more loveable, so I wanted to toy with that."
Advertisement
Much like Normal People, the ability of intimate scenes to unveil more of the narrative seeps through the screen on Conversations, with Nick becoming Frances' first male sexual partner.
"So much of the intimacy coordination was new when we worked on Normal People," Lenny attests. "It was such a good thing to have brought Ita [O'Brien] in. We learned the ropes about how to integrate her role into the process of making a show and choosing intimate scenes. You'd never do a stunt scene without a stunt coordinator. By the time we got to Conversations, it felt like we'd reached the point where having an intimacy coordinator became straightforward."
"Ita chats to any crew that has never worked on set with an intimacy coordinator before, going into on set etiquette and how to work around intimate scenes. Then we'll talk to the actors in advance. They'll sit with me and I'll talk about what I want to do," Lenny explains. "Sometimes it's really simple things, like what pads people should be wearing and when. Also, how do we get different shots in a way which makes everybody feel safe? Then the intimacy coordinator is there throughout the shoot to make sure that the actors have somebody that they can go to if they have a concern. In a really good way, it became kind of ordinary. It was part of the set up."
The dynamics between Frances, Nick, Melissa and Bobbi drastically alter throughout the twelve episodes, with turbulent emotions, hard-won forgiveness and complex compromises made.
"Nick and Frances are quite similar in some ways, in that they're both used to being defined by these strong characters next to them," Joe describes, thoughtfully. "Coming together, they provide a space for the other person to fall into and grow in a way that was lacking. They were unable to do that with this more capable, obvious person by their side until the affair. Every other relationship starts to shift simultaneously. Frances's relationship with Bobby grows because of Nick, and Nick's relationship with Melissa starts to take on a slightly new form, because he comes back to life a bit through his relationship with Frances."
Advertisement
"For all its turbulence and chaos, the affair has actually been beneficial for all of them," Alison replies, with a smile. "Those four characters are in quite a stagnant place in their lives and their relationships, and they have to uproot and reevaluate what they mean to each other. Nick and Frances find something in each other that they didn't have with anyone else. They both struggle to communicate their feelings and ideas of their own self-worth, so I think they find a safety that's more than just attraction. Their relationship causes them to be able to go back and love their partners. It's really interesting that one love can open you up to another person again."
Talking of relationships, does Lenny Abrahamson have a special bond with Sally Rooney after the immense success of Normal People?
"I think it's something about the way she writes. It shines with me in a totally different medium," the Dubliner grins. "She appears to be doing nothing other than describing what people are saying, doing or thinking in a very simple way. Yet, by the time you finish the novel, you feel like you've just had an encounter. She manages to give you a sense of an intimate connection with the characters. In my filmmaking, I strive for something similar.
"It should seem really straightforward," Lenny emphasises. "Normal People was such a joyous thing for us, because it was amazing to be with lots of younger cast and crew that I hadn't worked with before. It was a pleasure to work with great writers like Alice Birch and Element Pictures. The stars aligned. It's funny, now that I'm out the other side of what is really four years' worth of work, I want to go back to making features. I'm going to take some time now to do some writing towards that. It was a privilege to dive into Sally's writing and I'm happy to have done it, but I do feel now like it's time to step away and do something else."
"Element Pictures actually optioned Conversations before Sally had written Normal People and before anybody had read it," the director recalls. "They were developing it as a feature, and I couldn't quite see it as that. Then I read Normal People, and obviously we conceived of it in that particular way as a long form project. We figured that Conversations should be done that way too. It really suits Sally's way of writing, to have that space to spend time with the characters."
"I love Rooney's work. I'd certainly be interested in having a conversation about directing Beautiful World, Where Are You?, but no one's asked me yet," Leanne tells me, when I poke her about future Sally endeavours. "Her work is always fascinating, so it's always a potential yes!"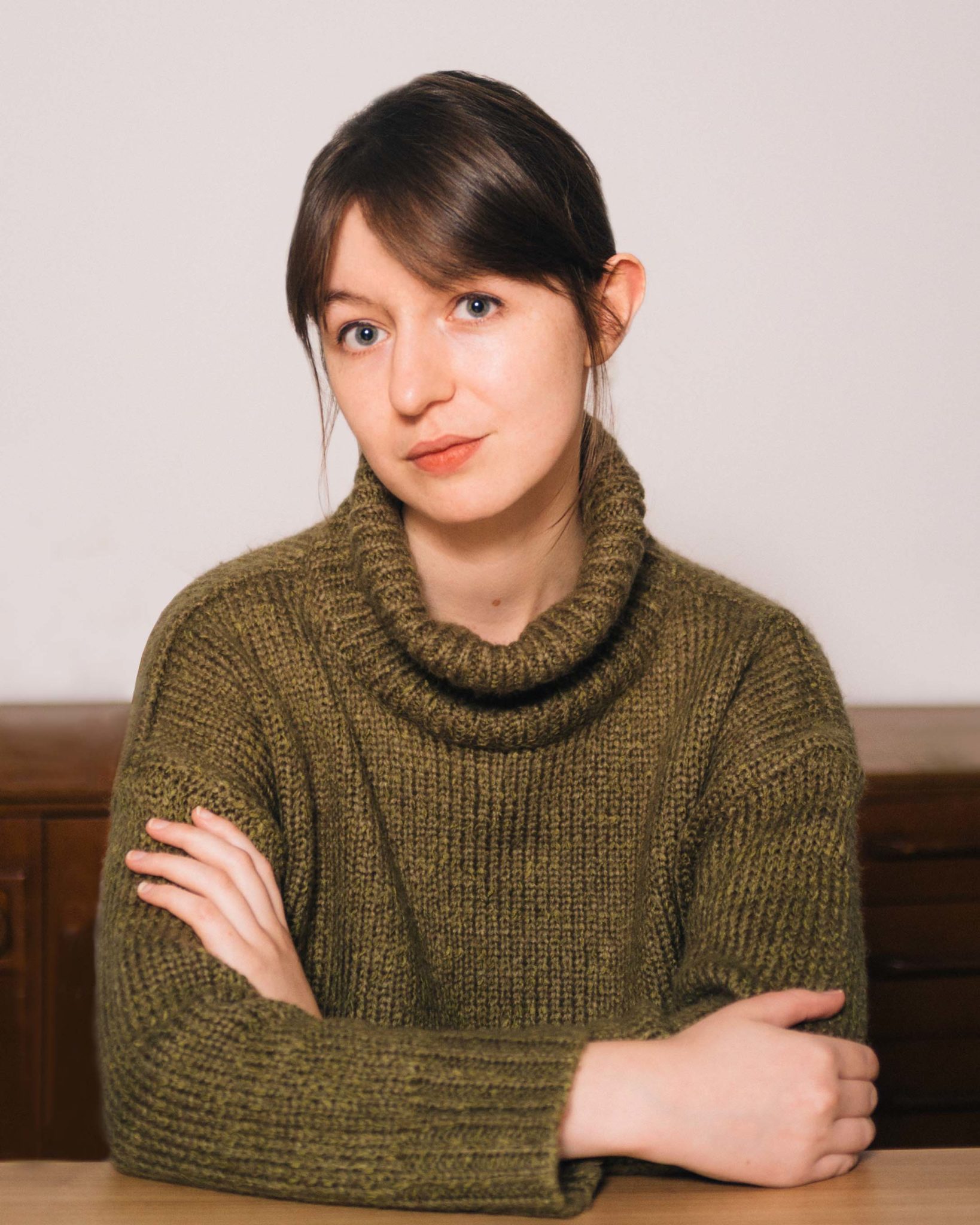 Advertisement
Did Rooney still have the same level of creative control?
"She was very involved in Normal People, and because of that, she was very trusting. Sally was in the middle of her new novel, which was why she wasn't an executive producer on this series. She was very involved in the discussions early on about how we were breaking this novel down into episodes. Sally also loves to talk with us about casting, and that's really useful. Then she disappeared off to do her novel. We really just showed her episodes when they were finished.
"She was very happy, which is brilliant," Lenny laughs. "But had she said, 'Look there's something I really hate', we would have accommodated her. I can't imagine Sally having a problem that we couldn't have seen the sense of and wanted to do something about."
Did the stars feel pressure after 2020 and 2021's bout of Rooney-mania?
"It's exciting because I loved the book, as did so many. Yes, they're obviously loved characters, but you can't get too stuck in your head about the responsibility," Joe attests, quietly. "It would stop you from doing your job. It just felt like a privilege more than anything, and I'm very lucky to be a part of it. I was such a fan of Lenny and his films in the past as well, so to have Sally and him together was incredible. The book was heavily discussed because it's a modern love story. It doesn't give a conclusive answer to the questions that Sally's asking and I liked that messiness."
"I feel the exact same way," Alison beams after Joe's answer. "There's pressure to do a beloved book justice, just as much as we love it and try to be as truthful as we can. Lenny has such a deep understanding of Sally's work, so you just know it's in the safest of hands. It's just brilliant that her stories are being translated into a visual form in the first place."
"Normal People was such a mad phenomenon, but it was this particular moment because of the pandemic. I can't imagine that it will be the same on Conversations," Lenny states, level-headed. "Having said that, we're already proud of the show and I think the cast is amazing. It's as rich as the first show was. If anything, it's probably meatier than Normal People across the whole series, so I'd love it to get as big of an audience."
Advertisement
• Conversations With Friends is streaming now on BBC Three, Hulu and RTÉ One.
RELATED