Clare Dunne on new thriller Witness No.3: "It's about how much you're willing to sacrifice"
Clare Dunne discusses her starring role in the London-set, Ireland-shot thriller, Witness No. 3, and why detectives and actors are actually quite alike.
How far are you prepared to go to do the right thing? It's a huge question, and the premise of Witness No. 3, the brand-new thriller on Virgin Media More.
"It gets to that point, doesn't it, when you ask, 'Is it suicidal or is it for the greater good?'" Dublin-born actor and writer Clare Dunne explains. 
In her role as Detective Whelan, she is in charge of young mother Jodie (Nina Toussaint-White), who witnesses a killer and his victim moments before he is murdered. Jodie comes forward following a police appeal, unaware how the decision will endanger her own life. 
"It's about how much you're willing to sacrifice," says Dunne. "I always think if it's the right thing for so many more people than yourself, the good will out in the end. That's what I hope anyway."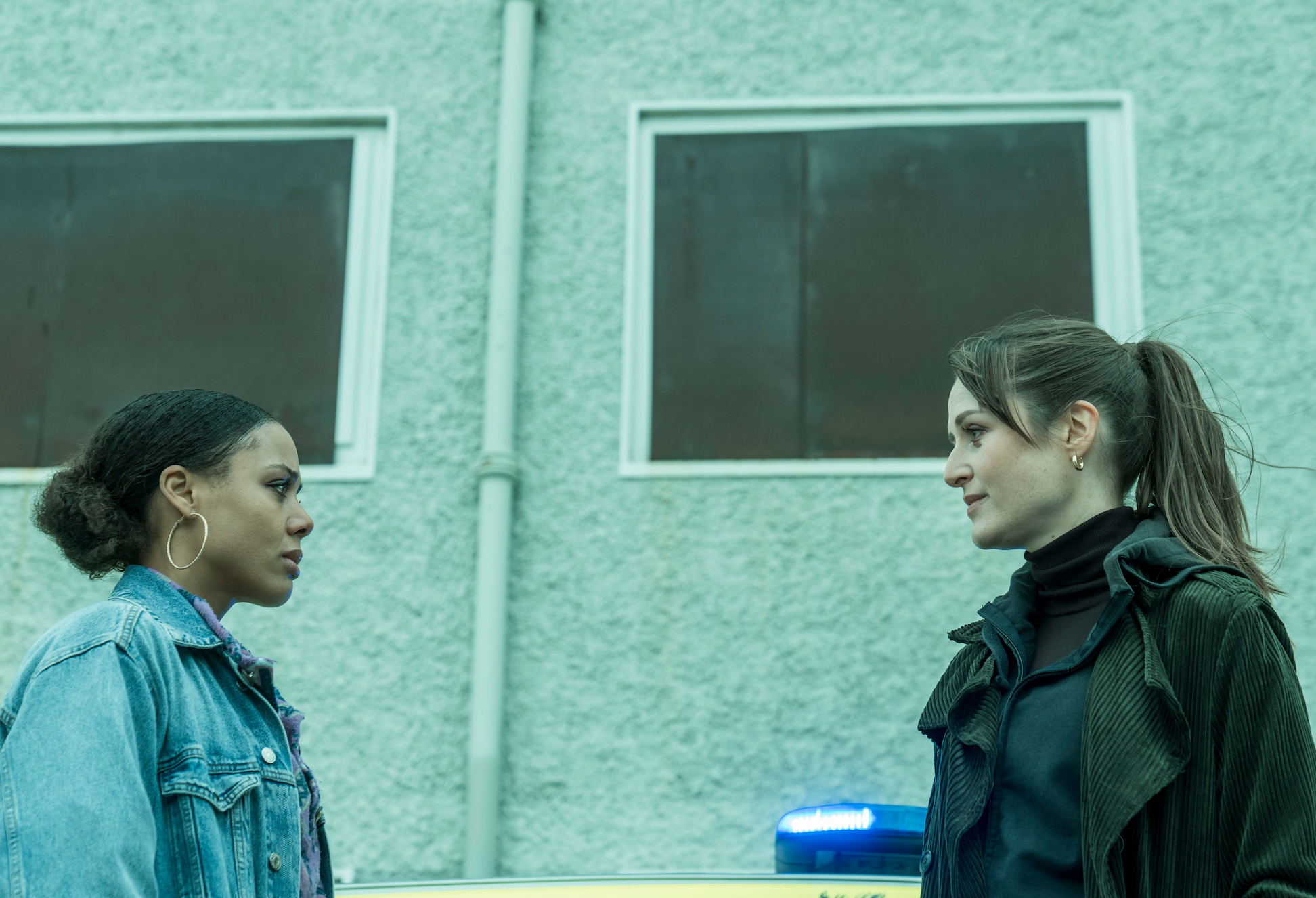 Advertisement
Set in East London, Witness No. 3 was actually shot on location in Dublin and Wicklow and directed by IFTA-nominated director Diarmuid Goggins whose CV includes Kin, Red Rock, Silent Witness and Bulletproof. It also features Irish actor David Crowley, another Red Rock old boy, who stars as Paul. 
Following the four-part drama's release on Channel 5 in the UK last week, Dunne cannot wait for Irish fans to get to see her latest project on Virgin Media More. 
"I'm really excited, especially because I've worked with Diarmuid on Kin," she says. "It's just lovely to do something that was his entirely. It's not just a mystery crime. It's got this heart in it that's saying, 'What do we do about these places where people are just ending up, whittled down and living in fear because poverty and crime are so endemic and gangs have taken charge?' And the police can't even get them. It's that kind of frustration."
Social issues are a common theme in Dunne's work. Her 2020 film Herself, for which she co-wrote the screenplay with Malcolm Campbell, found her playing a young mother who escapes her abusive husband and fights back against a broken housing system. 
The drama won Best Script at the IFTAs. Kin, which stars Dunne as Amanda Kinsella, meanwhile told the story of a fictional Dublin family embroiled in gangland war. 
"That's what we do, isn't it, with these kinds of stories," she says. "You try and look at things through a different lens and understand them in a less numbers, figures and politics way. You try and look at them from a humane aspect."
As serious as the plot of Witness No. 3 may be, there was plenty of craic on set. Dunne raves about working with "real London girl" Nina Toussaint-White, who plays Jodie - a hairdesser who just happens to be looking out the salon window when the murder is committed.
Advertisement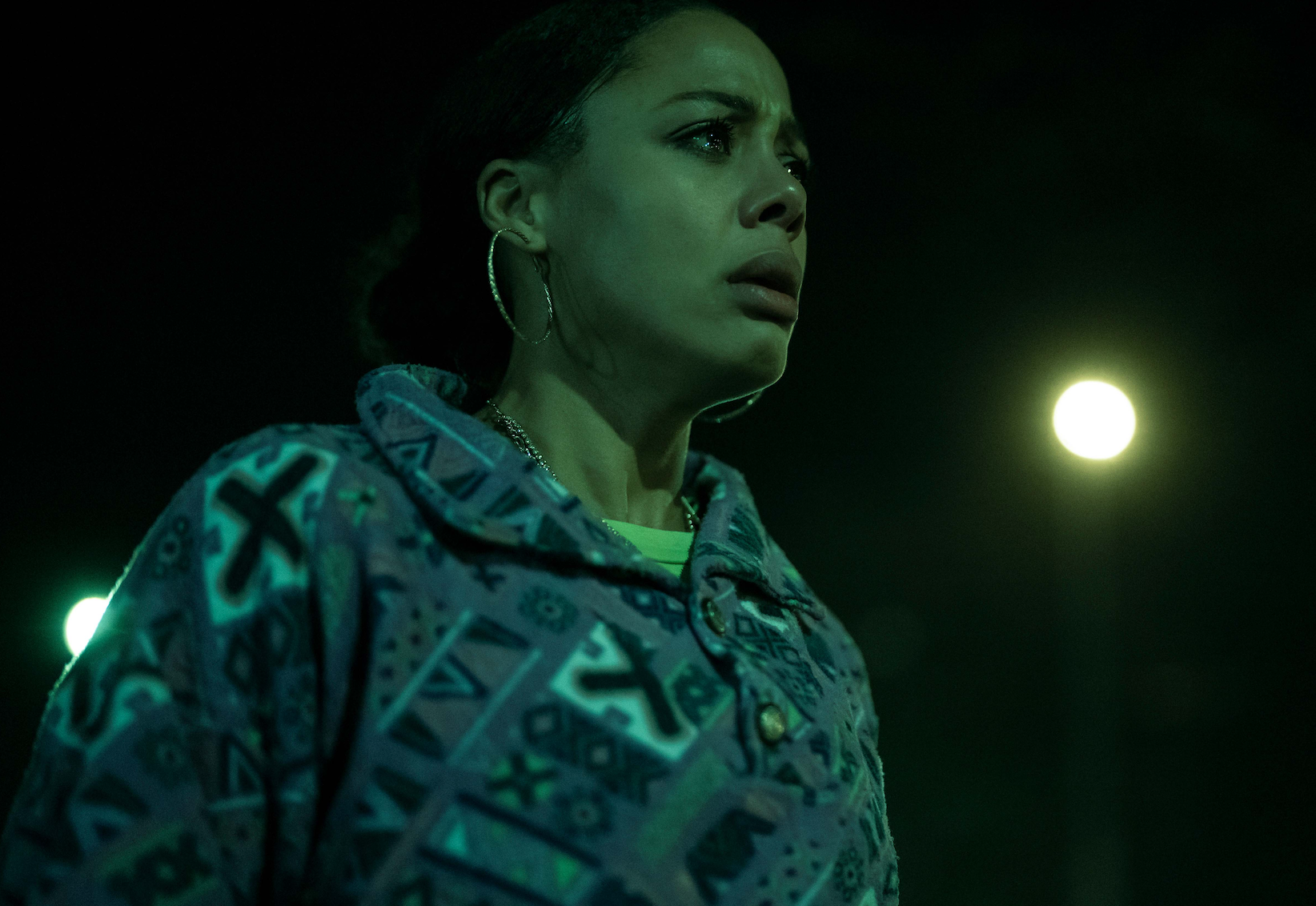 "She was unbelievable," Dunne enthuses. "She'd only just had a baby when we were filming and she was breastfeeding and pumping while we were on set. It was such an easy gig for me compared to her."
 
Well, easy enough. The legal language Detective Whelan uses in the show still presented some challenges. 
"My mouth used to get tied in knots trying to make it sound like I'm used to these phrases," Dunne laughs. "Actors are like detectives because we're always people watching and studying human nature. We don't even notice we're doing it sometimes."
Prior to her on-screen work, which really took off during the pandemic, Dunne appeared in a number of well-received stage productions. In fact, after graduating from Cardiff's Royal Welsh College of Music and Drama in 2009, her heart was in improvisation, comedy and singing. 
Since then, Dunne's achievements have included an IFTA Best Actress gong for Kin earlier this year, and being selected as one of ten European Shooting Stars for 2022 by the European Film Promotion.
"She's so mysterious and you're choosing what to show and what not to show," Dunne says of her Witness No. 3 character, Detective Whelan. "I really enjoyed the different masks she wears. I just loved that challenge.
 
"You're going to get a big reveal about my character in the last episode," she teases, adding that she identifies "with this aspect of her. Something in her got broken down by fear and pressure and different tensions."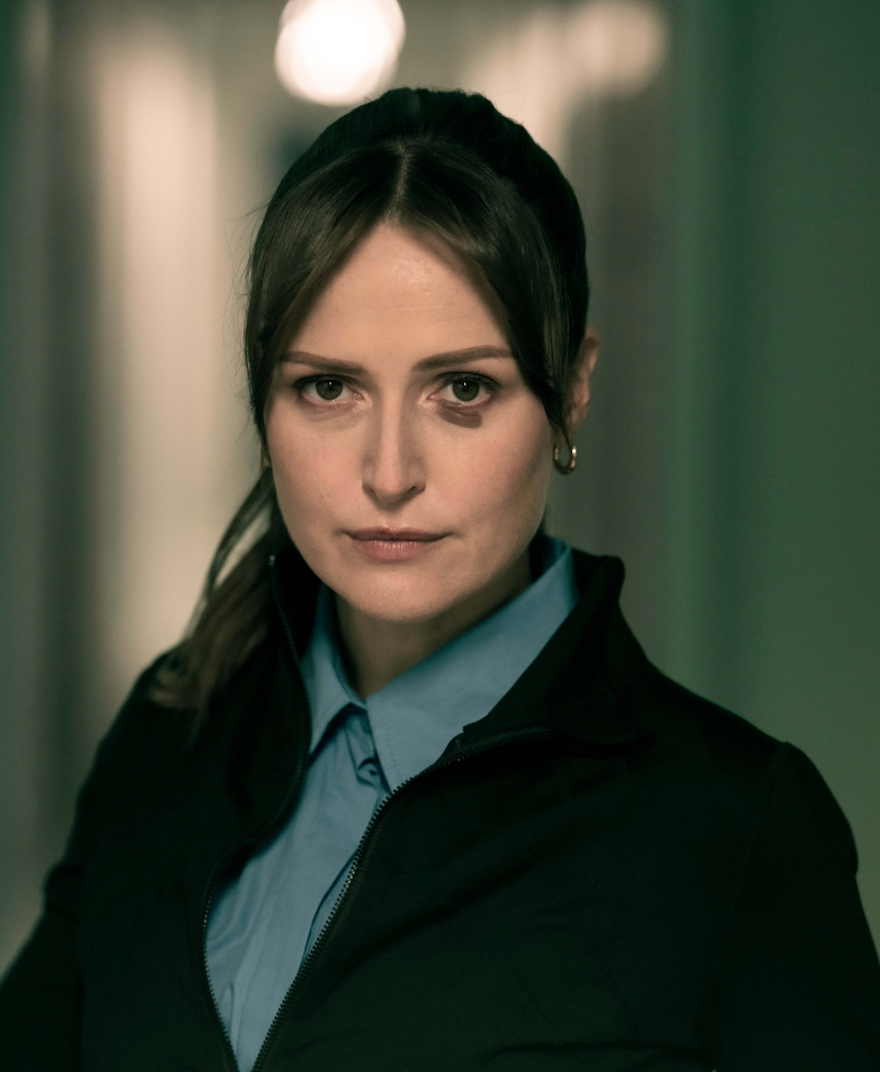 Advertisement
Dunne is currently shooting season two of Kin, but reveals that fans can expect some more light-hearted projects from her in the future.
"I've become known as this serious actor that does really dark stuff, and I want to make sure I break that apart and do something different next," she says.
She plans to return to a script she started writing during lockdown. 
"It's something to do with music," she says, "but I don't know whether it's stage or screen. I just really need to get on with it. I'm a terrible procrastinator!"
• Witness No. 3 is on Wednesdays at 9pm on Virgin Media More.
Read more interviews in the new issue of Hot Press.
Advertisement