The video release comes ahead of her upcoming tour, where she will play Body & Soul Festival, Electric Picnic, and more.
Fresh from the electric crowd at Primavera this month, CMAT has released a new video for 'Peter Bogdanovich', a firm fan favorite from her debut album, If My Wife Knew I'd Be Dead.
It follows the sexual tension on the set of The Last Picture Show in an incredibly quirky and eccentric manner.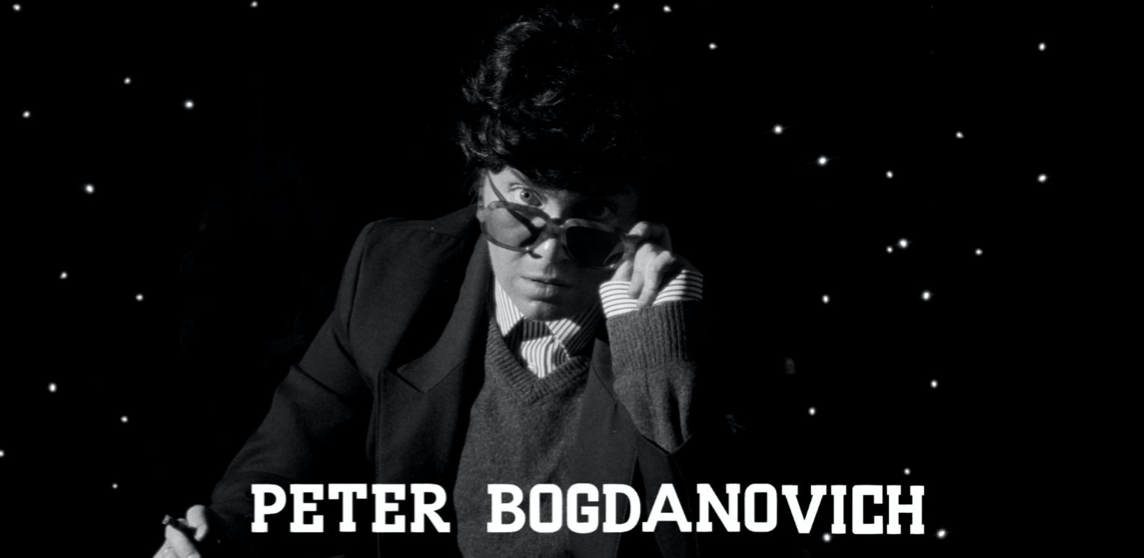 Explaining the origin of the track, she said: "To cut a long story short, Peter ran away and left his wife for yungwan (the lead actress in the film, Cybill Shepherd). I was taken by this particular story because I love his early films, and I loved finding out that his wife, Polly Platt, was the player who was actually responsible for what I love most about his films.
"I was really interested in everyone's motivations - Peter for acting so selfishly, Cybill for throwing a bomb on a marriage and her work, and most of all Polly, for staying to work on the film even after the affair came out.
Advertisement
"I think it is a great allegory for the role that the construct of gender plays in all of our decisions, and how if gender and sexuality weren't really seen as such a rigid 'thing', our lives would be very different."
The music video, which was directed by Jake Passmore and Sam Brautigan, has a vintage feel to it and is definitely on theme with the catchy track.
'Peter Bogdanovich' comes from her debut album If My Wife Knew I'd Be Dead, which Hot Press declared as "one of the most thrilling Irish pop debuts of the century."
"Behind the Rhinestone Cowboy glitz and glamour, CMAT is one of the most fearlessly introspective singer-songwriters to have emerged from these shores in years".
Check out the Hot Press review of If MY Wife Knew I'd Be Dead here.
Watch the brand new music video below.
Advertisement
Tour dates:
June 18th | Westmeath, IE - Body & Soul Festival
June 23rd | Halifax, UK - The Piece Hall -
June 24th | Margate, UK - Leisure Festival
July 2nd | Copenhagen, DK - Roskilde Festival
July 3rd | Dublin, IE - Trinity College ^
July 7th | Montreux, CH - Montreux Jazz Festival
July 9th | Glasgow, UK - TRNSMT Festival
July 24th | Hertfordshire, UK - Standon Calling Festival
July 30th | Leeds, UK - Deer Shed Festival
July 31st | County Waterford, IE - All Together Now Festival
Aug 12th | Oslo, NO - Oya Festival
Aug 14th | Winterthur, CH - Winterthurer
Sep 4th | Stradbally, IE - Electric Picnic Festival
Sept 29th | Los Angeles, CA - Cafe Du Nord*
Sept 30th | Los Angeles, CA - The Moroccan*
Oct 1st | Dana Point, CA - Ohana Festival*
Oct 3rd | Chicago, IL - Empty Bottle*
Oct 4th | Toronto, ON - Monarch Tavern*
Oct 6th | New York, NY - Mercury Lounge*
Nov 13th | Rotterdam, NL - Rotown*
Nov 15th | Stockholm, SE - Bar Brooklyn*
Nov 16th | Copenhagen, DK - Ideal Bar*
Nov 17th | Berlin, DE - Marie Antoinette*
Nov 21st | Amsterdam, NL - Melkweg Upstairs*
Nov 22nd | Brussels, BE - Witloof Bar*
Nov 25th | Manchester, UK - Gorilla
Nov 26th | Oxford, UK - O2 Academy 2
Nov 27th | Bristol, UK - Thekla
Nov 28th | Nottingham, UK - Rescue Rooms
Nov 30th | London, UK - Islington Assembly Hall
Dec 1st | Brighton, UK - Komedia
Dec 2nd | Norwich, UK - Norwich Arts Centre
Dec 4th | Leeds, UK - Brudenell Social Club
Dec 5th | Glasgow, UK - Oran Mor
Dec 7th | Belfast, UK - Limelight 1
Dec 9th | Dublin, IE - Olympia Theatre SOLD OUT
Dec 10th | Cork, IE - Live at St. Luke's SOLD OUT
RELATED