MindField returns to Stradbally this year with a thrilling programme of spoken word, debate, talks, podcasts, science, and much more.
The line-up for this year's MindField at Electric Picnic has been announced, and festival-goers are in for a treat. Creator Naoise Nunn says he is excited to "come together again to laugh and sing and dance and commune" this September.
Speakers and performers will take to MindField's Leviathan tent, the Manifesto stage, the Ah, Hear NOW! podcast stage, An Puball Gaeilge, and The Word stage across the weekend.
See the full line-up below...
Leviathan Tent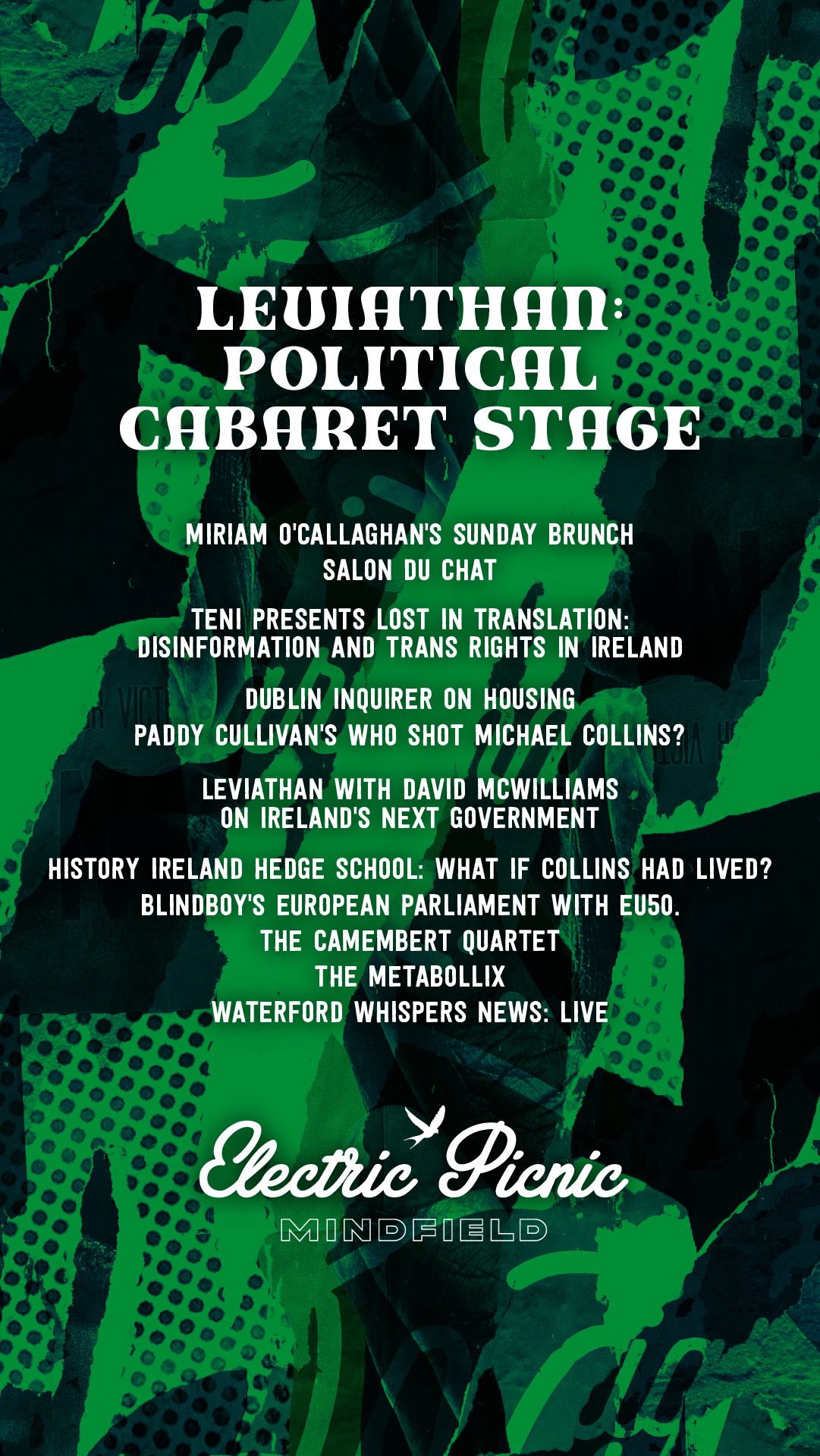 Advertisement
The Leviathon tent's programme promises inspiring and engaging conversation and debate, provocative ideas, laughter, poetry and music, all set among the up lit trees of the MindField arena.
The Manifesto stage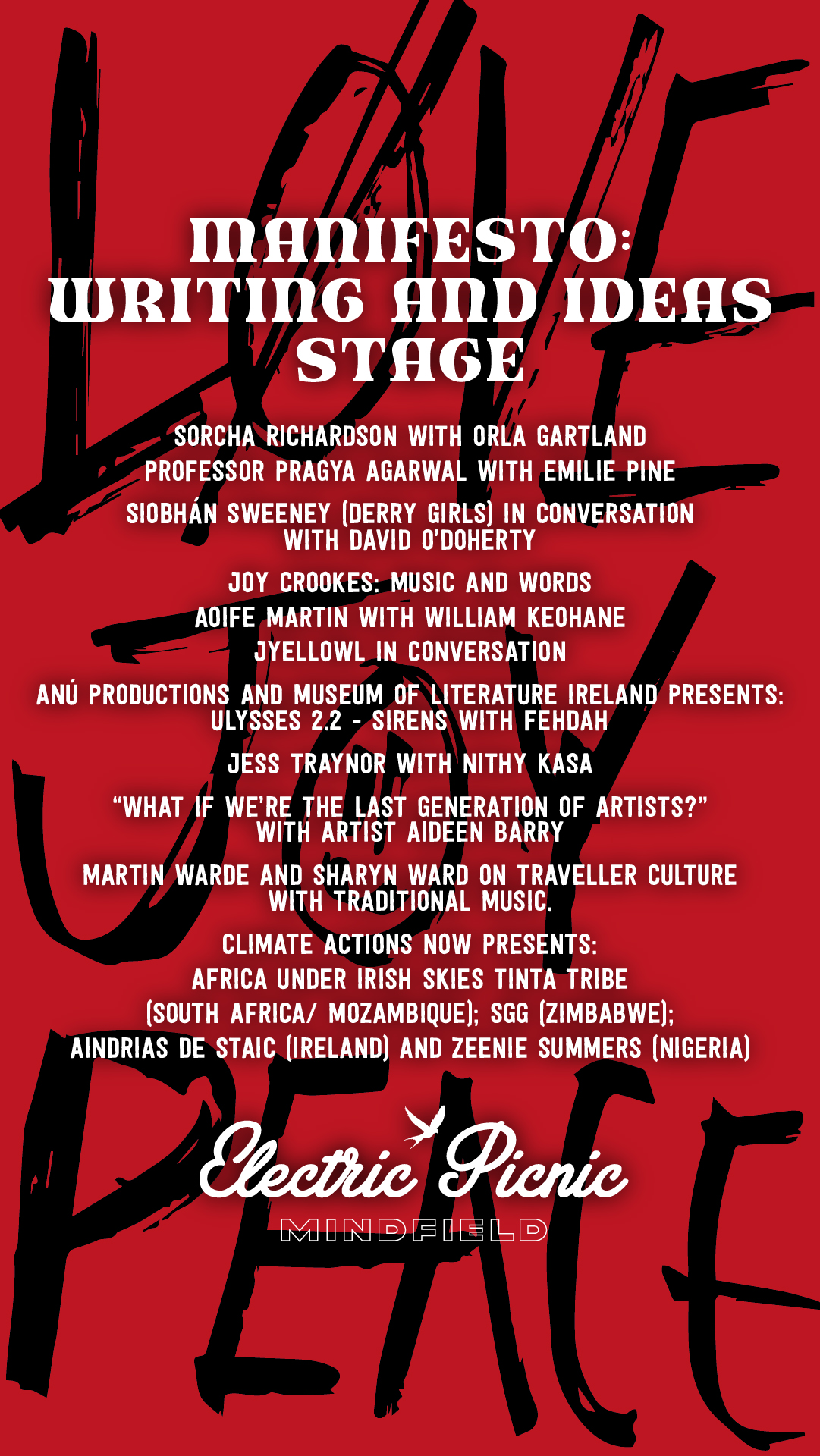 Curated this year by award-winning author and editor Sinéad Gleeson, the Manifesto stage has even more to offer than what's included in the poster: Denise Chaila will be in conversation with her collaborator Godknows, who in turn will interview Irish rapper JYellowL. Comedian and writer Martin Warde and singer Sharyn Ward will share their stories around identity and Traveller culture. Kathryn Ferguson and Mick Mahon - two of the film-makers involved in Nothing Compares, a new documentary about Sinéad O'Connor - will also tell audiences about the film and working with the legendary singer.
Ah, Hear NOW! - the podcast stage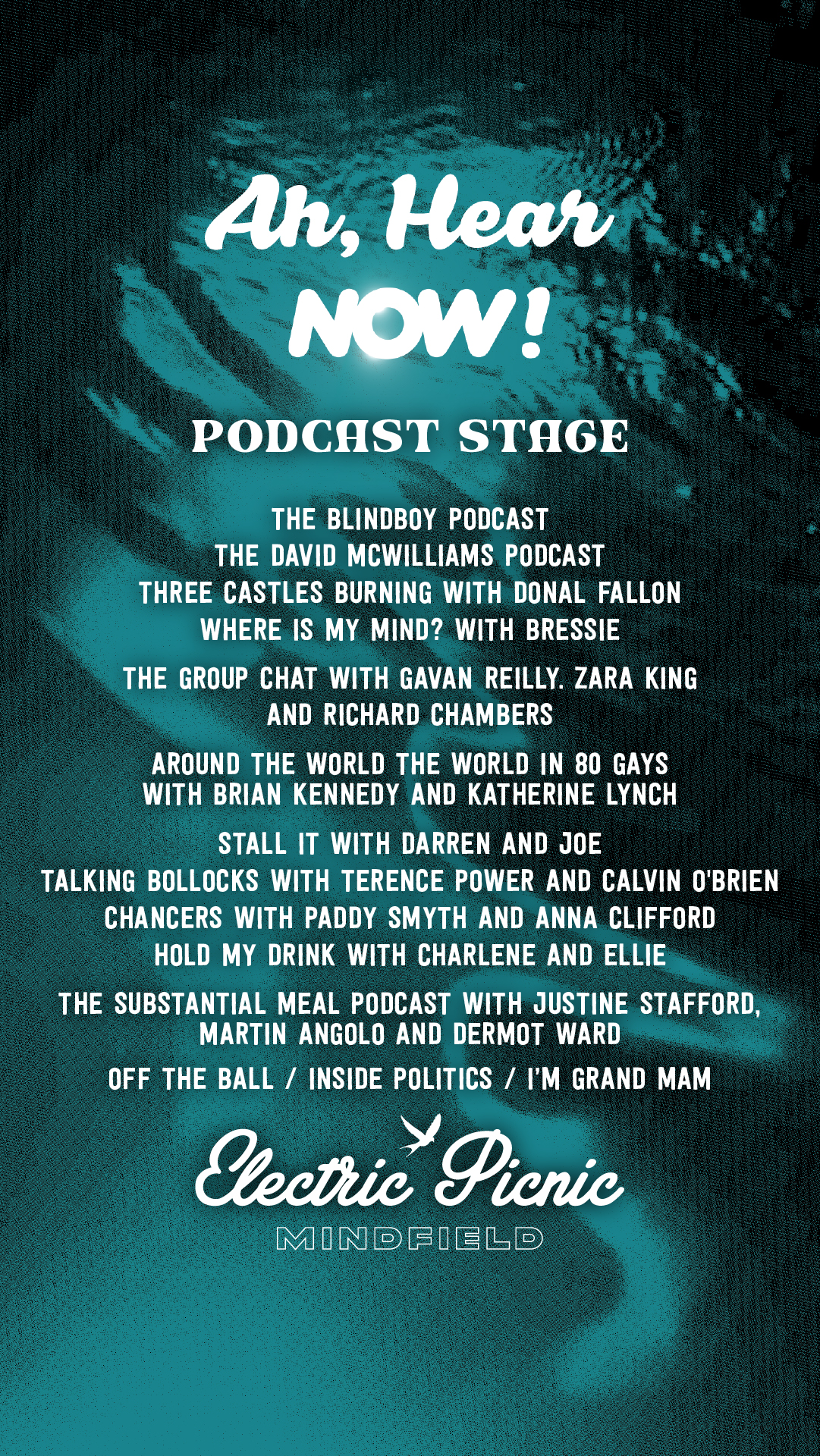 Some of Ireland's most popular podcasts will be brought together in one place at the Ah, Hear NOW! stage, and there will also be some cracking evening entertainment with Mockie Ah's Tea Dance hosted by Candy Warhol and special guests, while the Camembert Quartet perform songs from TV and the Movies.
Advertisement
An Puball Gaeilge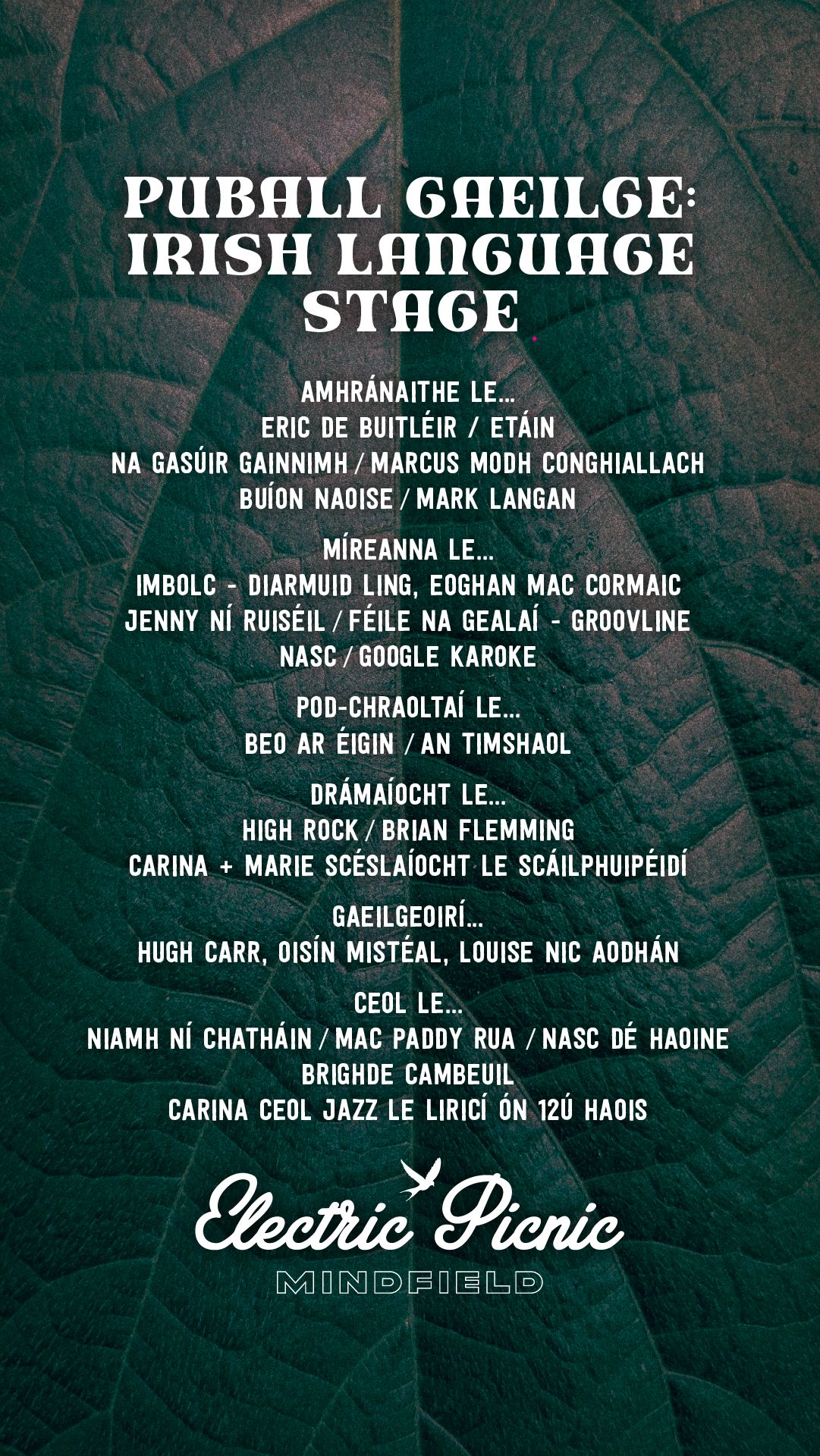 An Puball Gaeilge will be running till 11pm each night with the usual talks, theatre, podcasts and music - all as Gaeilge.
The Word stage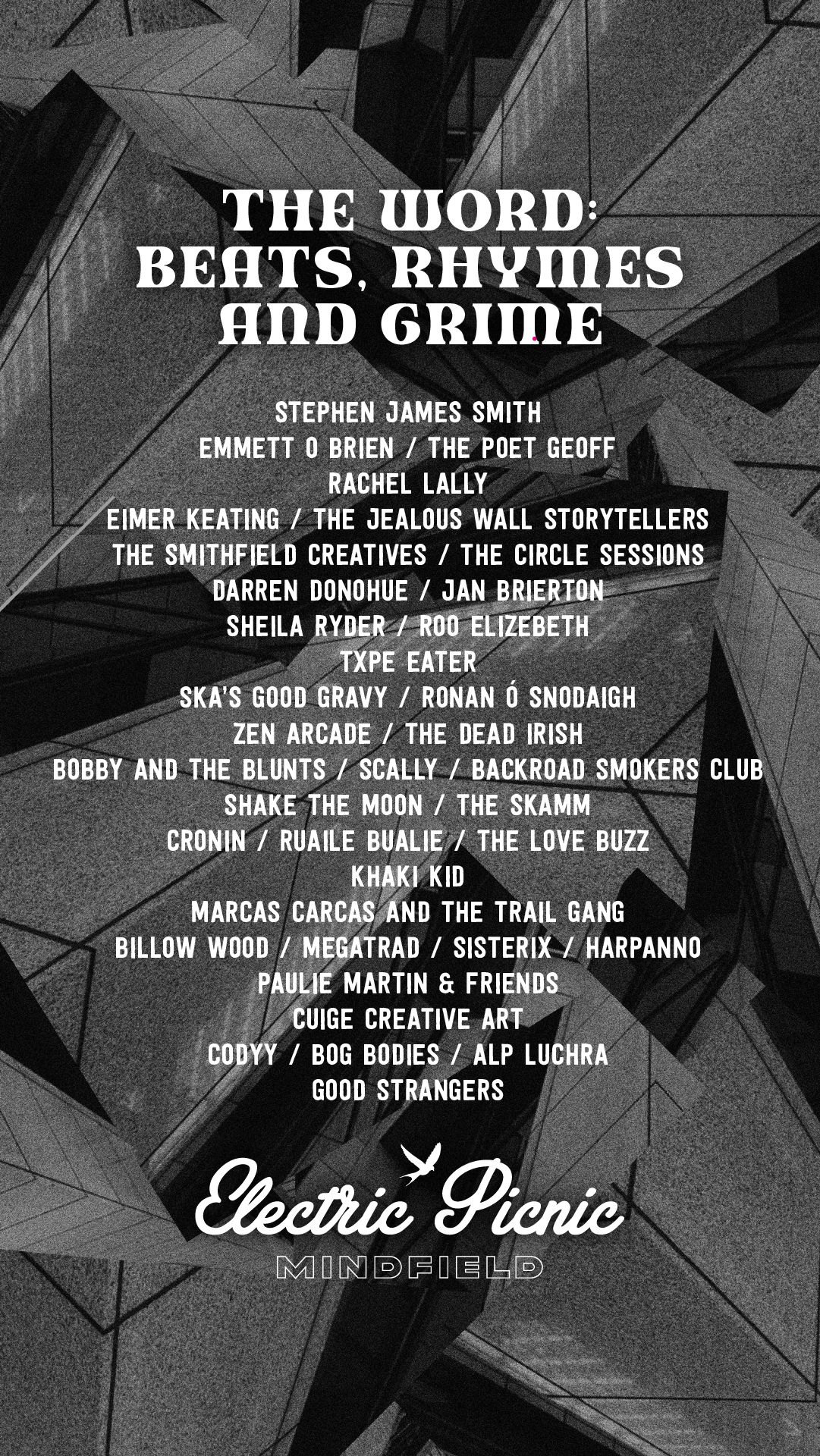 The Word stage brings beats, rhymes, poetry, hip-hop, grime and more, orchestrated and hosted by the great Marty Mulligan from Mullingar.
NEW: Human Lab
Advertisement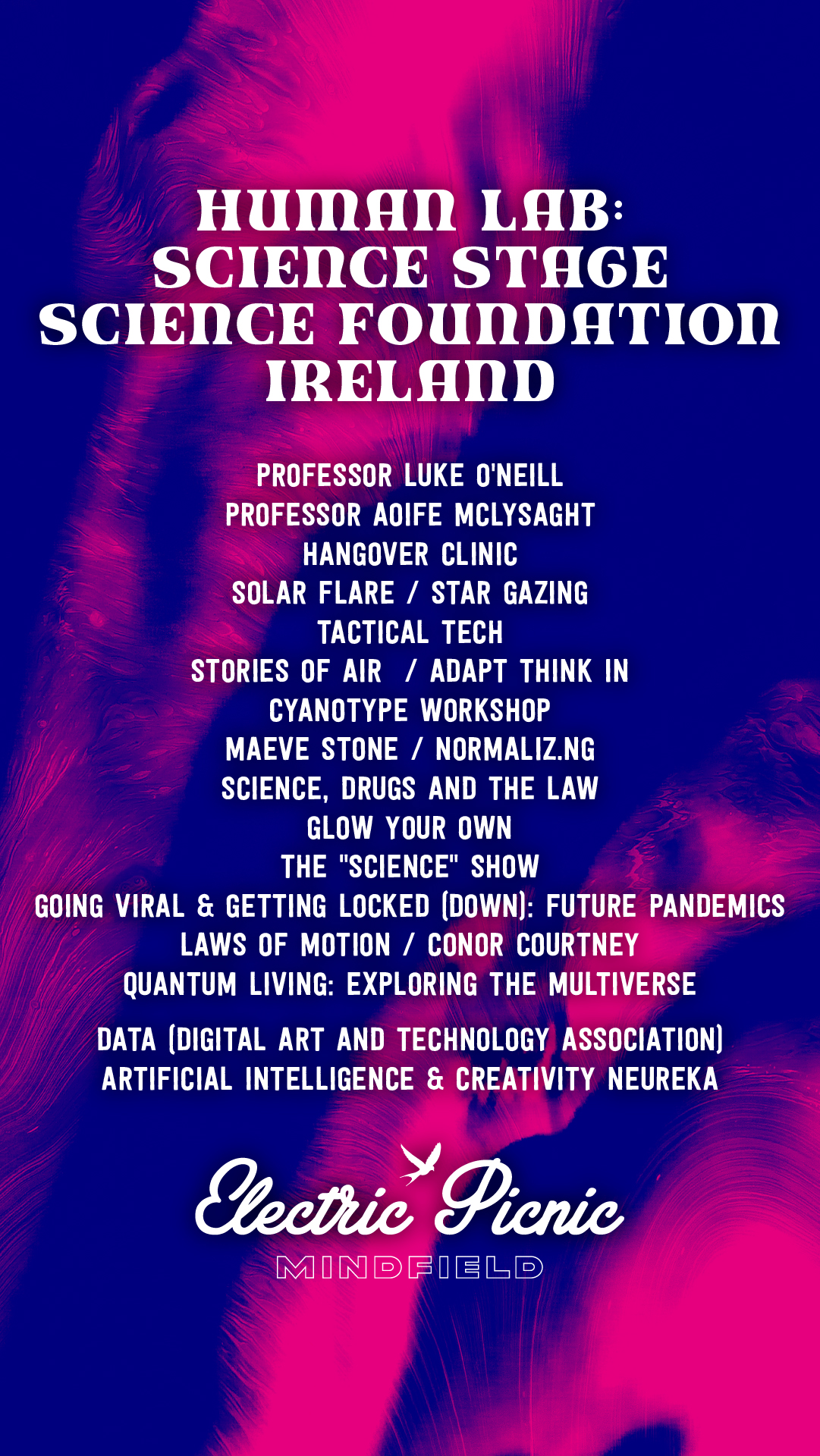 Brand new to MindField this year is Human Lab, presented in partnership with Science Foundation Ireland and curated by Aisling Murray. Human Lab is a colourful, bold and brand new art and science hub with an exciting programme that will engage the audience in cutting edge scientific topics though compelling, interactive discussions, workshops and exhibits.
Also appearing on the lake beside Stradbally Hall will be The Eco Showboat - a zero-carbon floating environmental arts infrastructure that aims to navigate our network of interconnected inland waterways to spark new creative collaborations addressing climate change, fresh water ecology and biodiversity.
It's good to be back
Speaking about MindField's return to Electric Picnic, its organisers say they are "excited after such a long absence to present an inspiring range of real life experiences this year."
"We're coming together again in a new space beside Mind and Body. We're coming together with unity of purpose to better support and understand one another. We're coming together to celebrate inclusion, kindness, understanding, reflection and thoughtfulness – to listen and to be heard. We're also coming together again to laugh and sing and dance and commune together," MindField's Naoise Nunn said.