---
Tipp FM has revelaed five big up-and-coming acts as chosen by the Munster radio station for the A New Local Hero Campaign.
Now broadcasting from the town of Clonmel, Tipp FM has been serving as Co. Tippeary's largest independent radio station since 1989.
Ecstatic to be involved in Irish Music Month, they have revealed their five artists for the A New Local Hero campaign. These musicians and groups will get €700 each for performing on their local radio station and potentially being selected for the national shortlist of 25, one from each participating radio station. You can vote for your favourite artist to be chosen for the national shortlist at tippfm.com.
Each of the five artists will play live on Tipp FM every day on Drivetime with Owen Lonergan 3 pm - 6 pm this week.
Strings & Things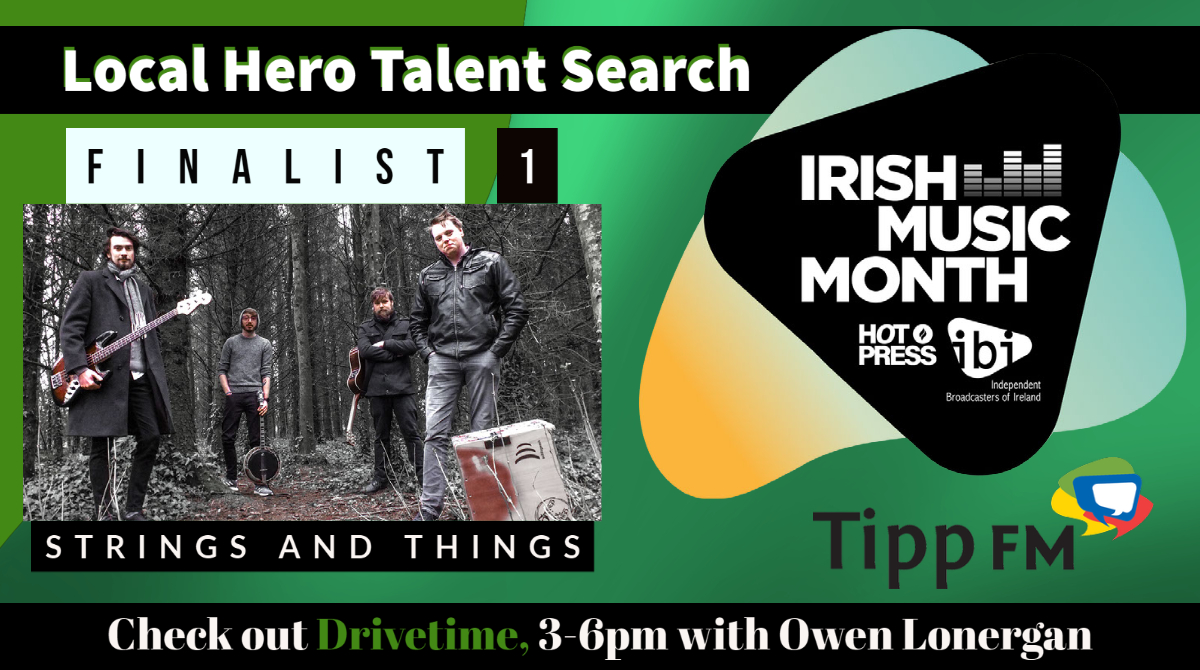 Strings & Things are a high octane four piece residing in Thurles.
Their musical instrument arragenemnt includes guitar, banjo, mandolin, whistle, cajon and bass, delivering a fresh sound blending rock, pop and trad.
Check out a recent single from the group, 'Hurtful Souls'.
Aimee O'Brien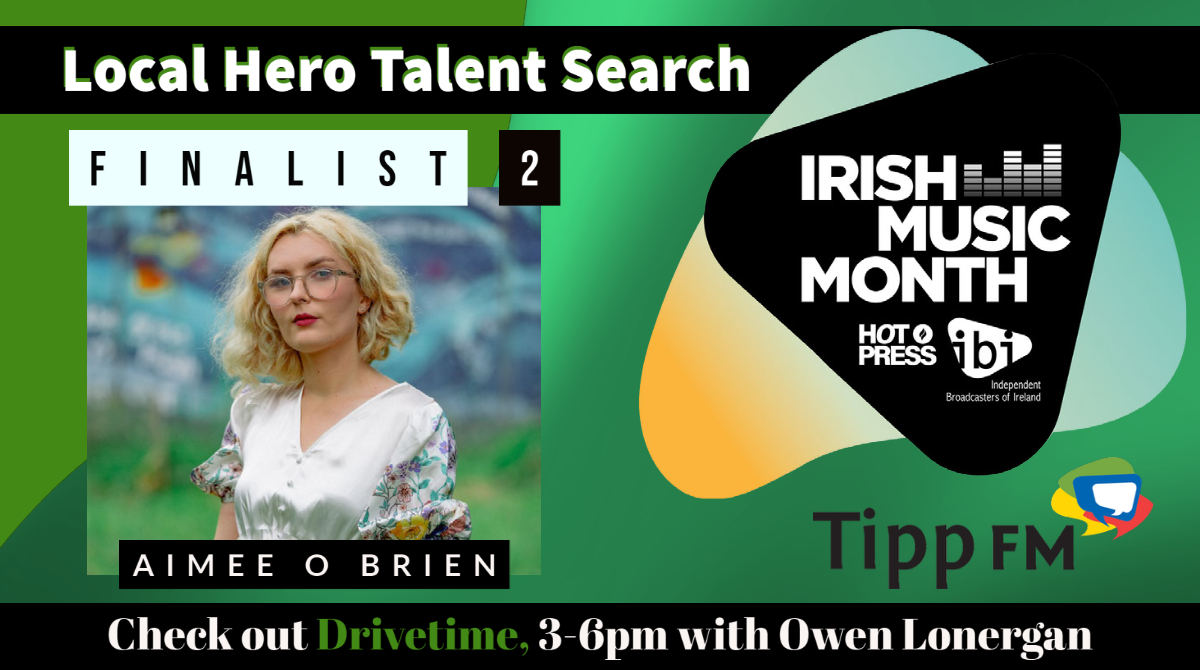 Now based in Galway but originally from Clonmel, Aimee O'Brien honed her skills as a singer/songwriting busking across Ireland and Australia over the last few years.
Specialising in heartfelt acoustic songs, her debut EP I like your heart is out now on all streaming platforms.
Luke Quinlan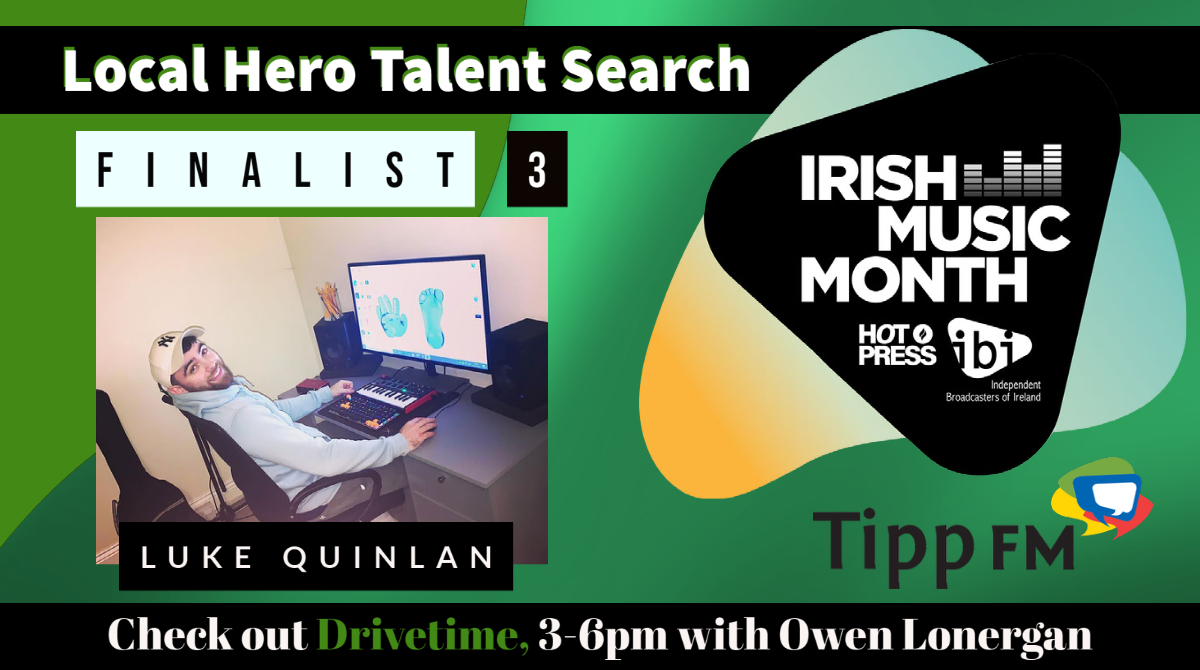 Luke Quinlan is a 23-year-old upcoming artist originally from Templemore. Somtimes performing under the name J-Key, he describes his music as "full of meaning and thought and is made to uplift others.
"I make all my music myself, beats, lyrics and the rest."
Dáwna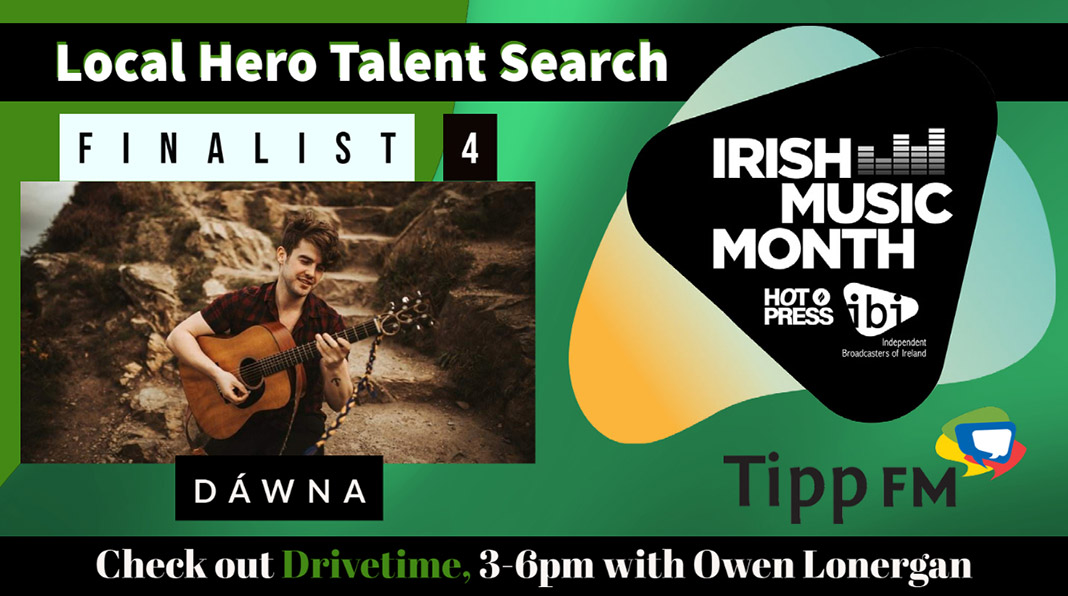 Nenagh resident Dáwna (which translates to bold in English), writes about many topics including love, lost friends, the polarity of family, the joys of the artist's journey, and "the elation of texting whilst on Love Island."
His diverse repertoire of original music reveals the many facets of his contrastively melodic and dynamic voice, while painting an audible landscape of compassion and introspection for the listener.
Jester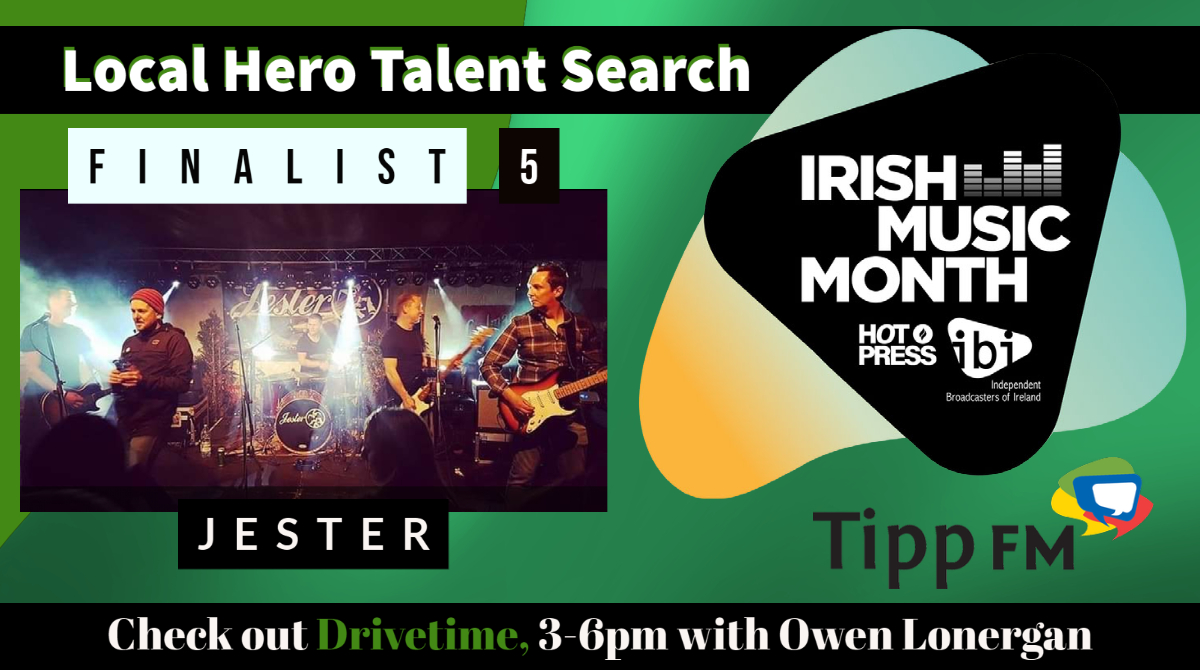 Thurles rock band Jester are looking to make it big by being a part of A New Local Hero.
At their best when delivering heavy and melodic choruses, the band bring the rock energy to this list.
Keep an eye out on our socials for more announcements regarding the A New Local Hero campaign and more related to Irish Music Month!
Irish Music Month is supported by XL Retail Group, MCD Productions, IMRO, RAAP, X-Music and Square1



Irish Music Month is funded by the Broadcasting Authority of Ireland from the television license fee.

Irish Music Month is supported by XL Retail Group , MCD Productions, IMRO, RAAP, X-Music and Square1
Irish Music Month is funded by the Broadcasting Authority of Ireland from the television license fee