Pat Egan: "The word 'legendary' is overused, but Bob Marley at Dalymount Park certainly became a landmark, in terms of big outdoor gigs in Ireland"
Having left school at 13 years of age, Pat Egan started to work as a DJ on the Dublin beat scene. A column in New Spotlight magazine earned him national prominence – and since then he has been involved in virtually every aspect of the music scene in Ireland. Best known as promoter, he has just published his autobiography, 'Backstage Pass'. Photo: Brian McEvoy.
When I started reading Pat Egan's new auto­biography I was hal­f-expecting your usual showbiz schtick. V.I.P parties, a few 'scanda­lous' secrets, maybe a couple of exaggerated stories: the standard 'tell-all' fare.
The good news is that you get a lot more than that Backstage Pass is one of those rare books that hits the nail on the head with its title, because that is what you're getting: a genuine behind the scenes insight into what life in show business was like in Ireland through the 1970s, 80s, and 90s.
Pat Egan didn't have the easiest of beginnings. Abandoned by his father - a mechanic who went to work with the RAF in England - before he was even born, he very nearly ended up in one of the infamous Magdalene Laundries as his mother was not seen as fit to raise her children by the local Bishop's Gestapo (Pat's words not mine).
Luckily, his grandmother was a tough cookie. She wasn't having any of that, moving Pat, his mother, and her other child into her own house. It was a two-bedroom home with an outside toilet, that was shared between his grandparents and their eight children.
"Dublin wasn't really a city in the same sense that it is now," Pat recalls. "It didn't have any kind of Cosmopolitan feeling to it."
Advertisement
Instead, even in the centre of the city, there was a neighbourhood vibe to the place. Pat was an active kid, running around the back-lanes behind Dorset Street, rather than burying his nose in the school books. He quit education at 13 - which wasn't unusual for working class kids at the time - and never looked back, a fact which makes the autobiography all the more impressive.
"I'm not a writer, and I don't labour under any illusion in relation to that," he says now. "But I wanted to do it myself - even though I left school at 13 and didn't have a lot of education and really couldn't write very well when I left school anyway. So it was a bit of an achievement for me. The publisher wanted to get me a ghostwriter, but I said 'no'. They wouldn't have been able to understand where I'm coming from."
A MAN WITH A SHOTGUN
In 1963, Spotlight Magazine was launched. Starting in Cork, it expanded to a new Dublin base and in 1967 went weekly as New Spotlight. The beat scene was stirring up a real buzz in Dublin at the time. Pat was a big music fan and when what were called 'beat clubs' opened in the city, he began to work as a DJ.
It was a hustle, but Pat proved to be good at that bit. His growing reputation as a DJ opened the door for him to get a gig with New Spotlight. The magazine focussed largely on showbands, who were the kingpins of the burgeoning Irish entertainment industry, with bands criss-crossing the country to play at dances six nights a week, often attracting huge crowds. But Spotlight couldn't entirely ignore the Dublin scene, and Pat's weekly column filled that gap, delivering news and gossip on the comings and goings in the local bands.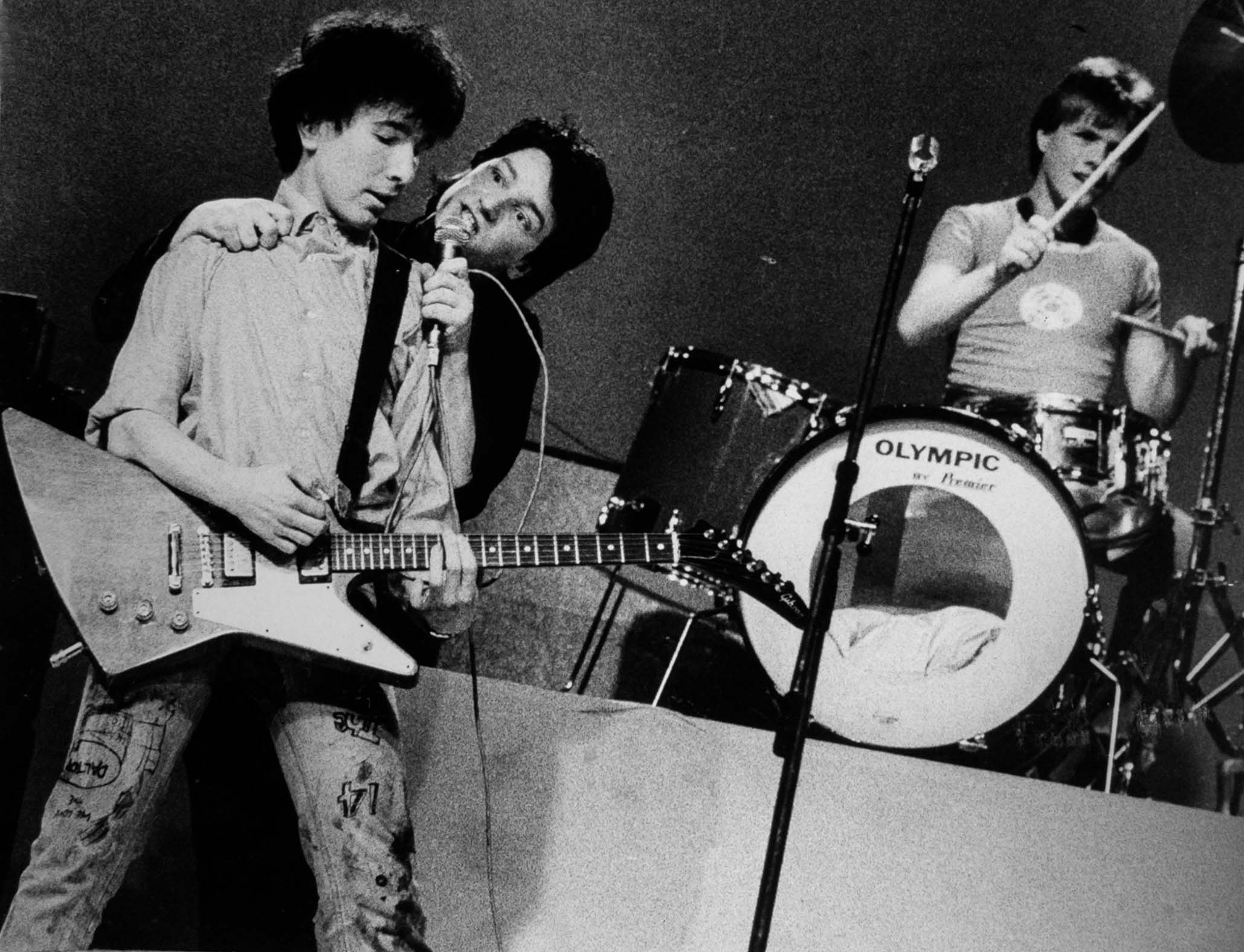 "You know, I should never have been in there," he tells me. "Firstly, because I couldn't write. And secondly, I suppose, because I was achieving a little bit above what my station was in those days. But I enjoyed running gigs and promoting things. I enjoyed hanging out at nightclubs and stuff like that."
Advertisement
While Pat might not have had what it takes to make it full-time as a journalist, he certainly had a knack for business. As fitting as the book's title is, the subtitle – A Life In Show Business – might be even more so. While most know him as a concert promoter, Pat did it all in his day. He has given his entire life to the music game.
He opened Dublin's iconic Sound Cellar, the first record shop that specialised in rock music. It became a Mecca for the aficionados who had their fingers on the pulse. He ran nightclubs. He did a stint as managing director of the Olympia Theatre. He managed Dublin poster sites through his Irish Poster Advertising operation. In fact, there was no part of the city's show business activities that he didn't have a hand in at one point or another.
The way he tells it, there were plenty of opportunities in Dublin in the 1970s and 1980s, but being involved in nightlife could be dangerous. One of Pat's many ventures was The Waterfront, a nightclub down on Sir Rogerson's Quay. Leaving the club late one night, he was blindsided by a man wielding a shotgun, demanding he hand over any cash he had.
"Dublin in the '80s was a kind of wild west," he smiles. "If you had money on the premises, whether you were a small shop, a nightclub, or a bigger place, you were open for all kinds of danger. Nightclubs probably more so, because of the odd hours they operated. But at that time, it was just part of the scene. It was part of what we were doing. And you got on with it."
LARGE LUMP OF DOPE
Pat's real vocation, however, was as a concert promoter. He began running gigs in the National Stadium during the 1970s, bringing some of the hipper American bands to Dublin. It was a foot in the door, in what were the early stages of a highly competitive industry.
When the punk and new wave scene exploded in the UK, he had no problem pioneering those bands in Ireland, running gigs in the Top Hat featuring the likes of The Jam and The Stranglers. Among the support acts were The Virgin Prunes, and U2, who played the Top Hat in Dun Laoghaire with The Stranglers headlining.
Advertisement
"That was in 1978," he remembers. "A polite blonde kid called Larry Mullen dropped into my shop on Duke Street. He asked if his band could support The Stranglers at a gig I was promoting in the Top Hat. In fairness, I was acmally aware of U2, but I was far more interested in making sure The Stranglers sold enough tickets to make the gig work. But they needed a support act -so I told him there was £50 in it for them. He really didn't care about the money. The band just wanted the gig."
Pat's biggest worry on the night was making sure to contain any fights that might break out.
"It was that kind of gig," he says, fuelled no doubt by the image The Stranglers cultivated as hard men. "You'd get guys arriving along and crying to get in for nothing. And if the bouncer said 'boo' to them, they'd throw a punch."
Pat was the man behind Queen's first ever Irish performance, at the RDS Simmonscourt. The band were known for their lavish productions and so Pat and his crew had to build a stage specially - and it had to be big! "The lighting rig alone was huge," Pat says. "They brought something like 600 colour lamps in with them. It was unbelievable."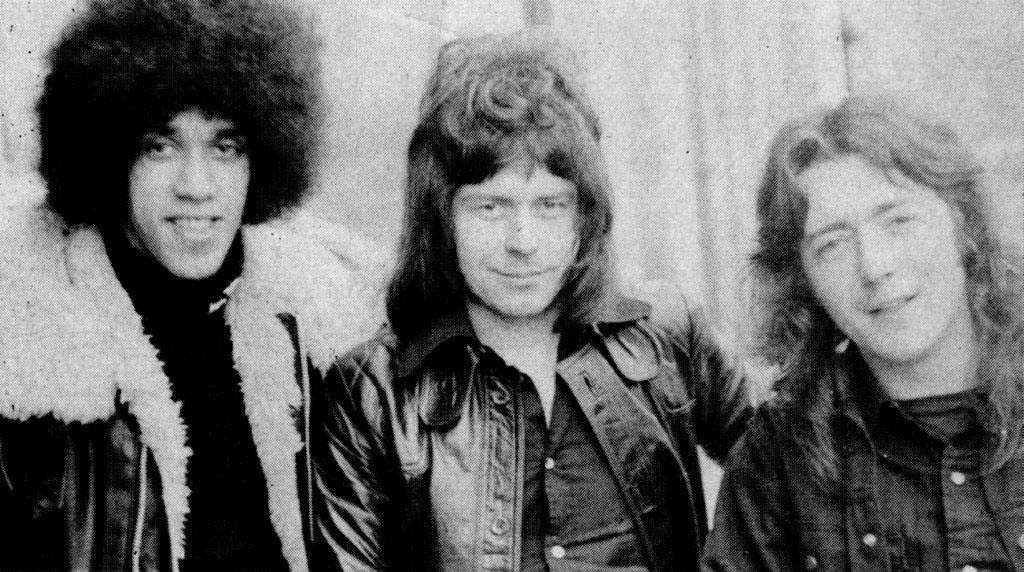 It was the first time the venue had been used for a concert and so they were courting disaster. But they got through it and even made some money.
"It was nothing more than an enormous cowshed, really," Pat says of the Simmonscourt extension. "We made it work because we had to, but acoustically it wasn't made for music."
Advertisement
One night you're involved in building a pop-up mega-venue - and the next you're crying to get your hands on a Table Football game to be delivered to Eric Clapton's room at midnight. If there's one thing that comes across definitively from Pat's book, it's this: being a promoter, in Ireland or anywhere else, is not for the faint­hearted.
Pat doesn't shy away from recounting the more unsavoury parts of the job - like dealing with the vicious tirades of (the now disgraced) Freddie Starr.
"I wanted to tell the truth about people - what I found in my own experience with them, whether it was Brendan O'Carroll or Eric Clapton. I wanted to highlight their good points, as well as being open about their weaknesses and flaws."
One of the high-points of Pat's career was running the Bob Marley outdoor festival show in Dalymount Park, in the summer of 1980.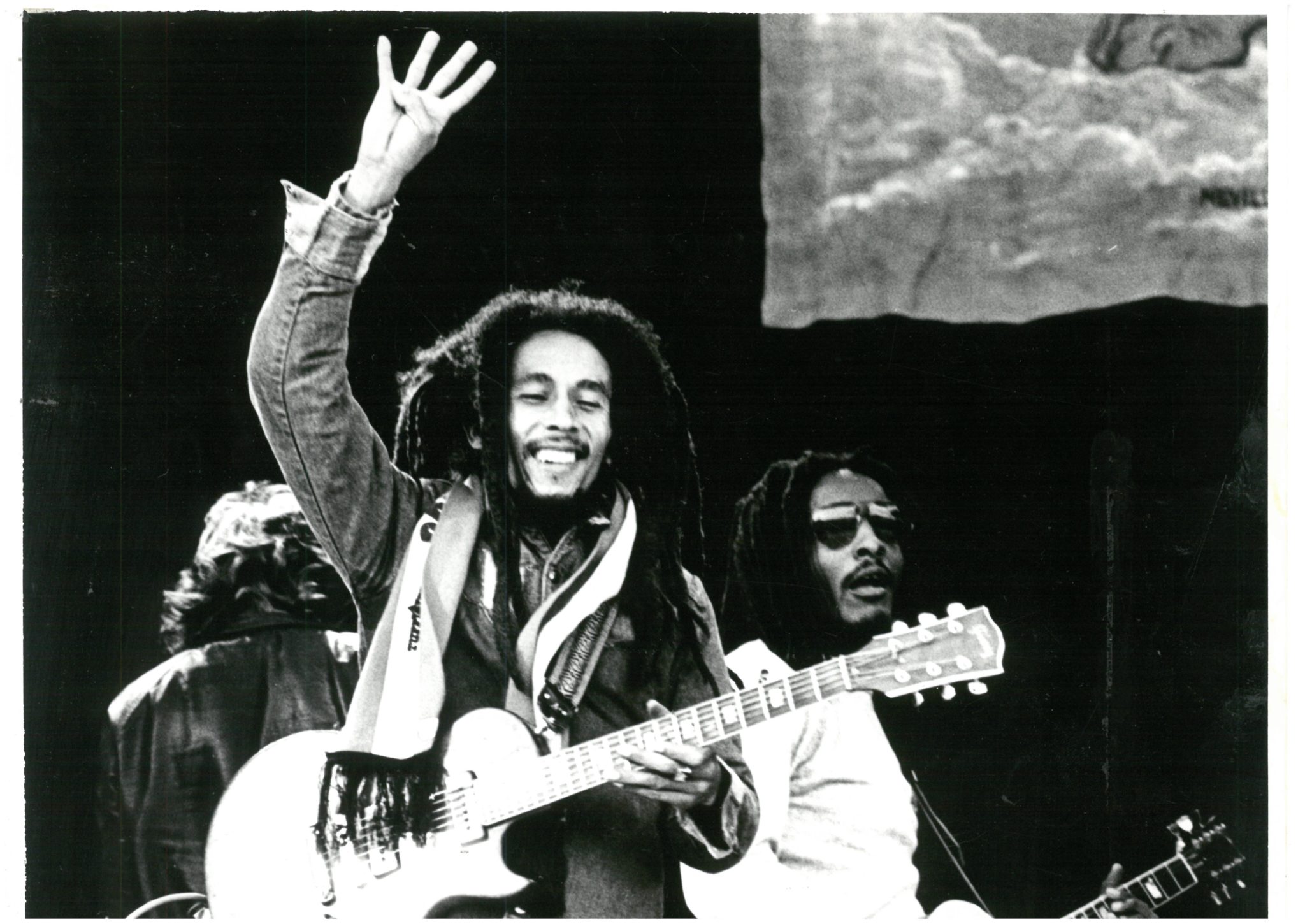 "Yeah, well, that was a big gig," he says. "There had been outdoor shows before - Status Quo had done one the year previously. But it was the first time an international act of his calibre was doing it."
Bob Marley was paid $60,000 for the gig. Pat had wanted to charge €10 admission, but the ticket price was limited -by diktat of the band's management - to £7. That made it a scary proposition, but he went with it anyway. As it turned out, Ireland was ready to embrace the world's biggest reggae phenomenon. Tickets sold well in advance, but there was also a big walk-up on the day: Pat remembers stuffing all the notes into black plastic sacks.
Advertisement
He also remembers a visit from one of the big shots in a local crime family that dominated the drug scene in Dublin at the time.
"They got backstage," Pat remembers, "essentially because the bouncers were afraid to stop them."
A private and confidential discussion between the tour manager and the well-known criminals followed, before just one of the visitors was allowed into the dressing-room, to present Bob with a large lump of dope!
That moment of unwanted drama aside, the gig was a huge success.
"At the time I didn't know it was going to go down the way it did," he says. "You know, the word 'legendary' is overused, but it certainly became a landmark, in terms of big outdoor gigs in Ireland."
It would turn out to be an historic day in other ways as well. The show at Dalymount Park would also be the iconic reggae artist's last outdoor concert. He died in May 1981.
UPSTART PROMOTERS
Advertisement
While he crossed paths with numerous entertainers throughout his career, there were few that Pat actually got friendly with. He was always more interested in the guys that handle the careers of artists.
"People like Harvey Goldsmith," he says. "They were the real stars for me."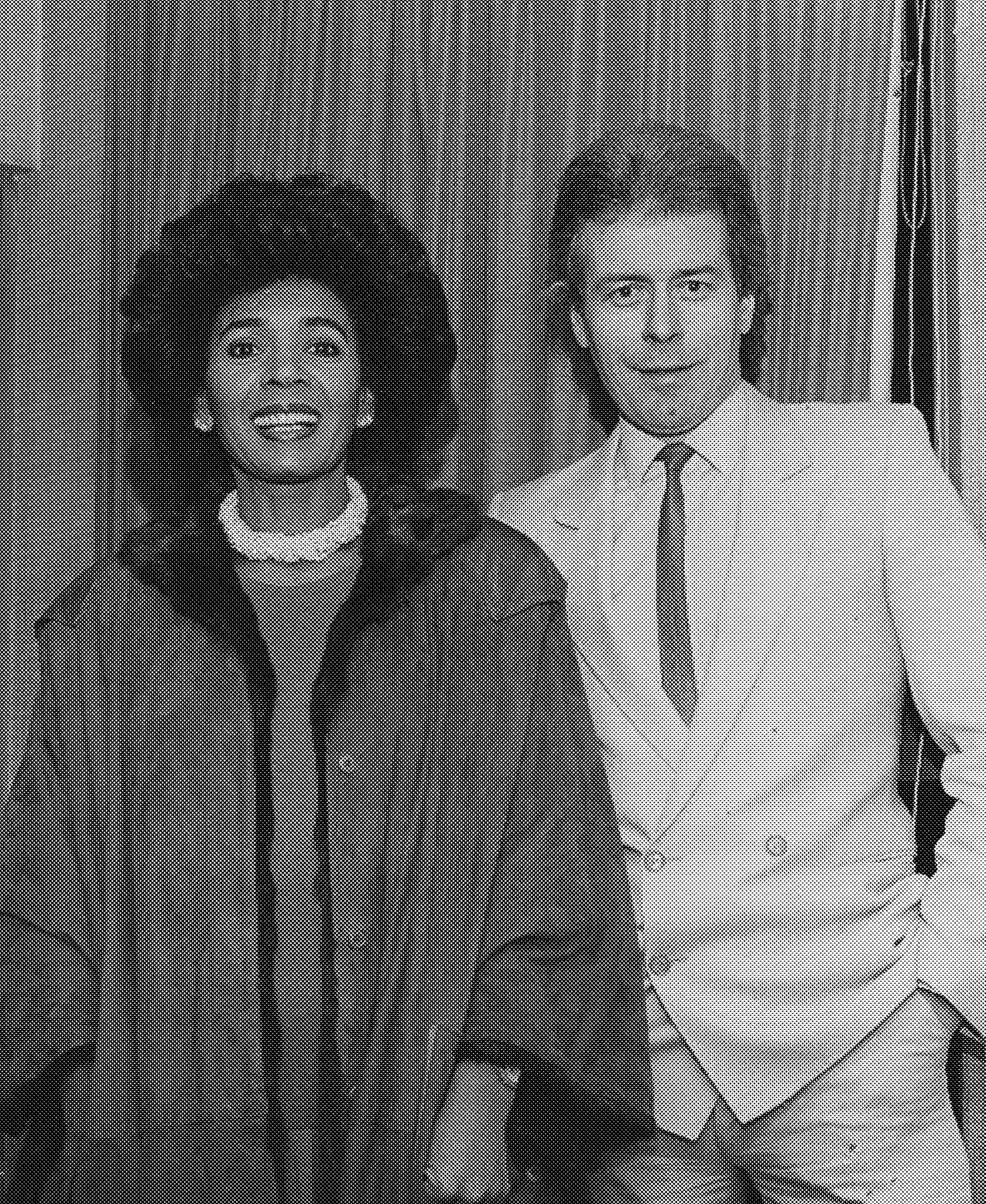 One exception was Scottish comedian Billy Connolly, whose Irish shows Pat promoted for nearly 40 years. The comedy superstar wrote the foreword to the book, stating he was proud to call Pat a friend.
"I had a strong relationship with Billy Connolly," Pat says. "He often told me that other promoters in Ireland had come in with bigger offers, and his response was always: 'Why would I want to go anywhere else where I'm happy'. Most artists are not like that. Promoter loyalty is very thin on the ground in this business."
Pat is still in the game, focussing his energies mainly on heritage acts, and nostalgic shows, aimed largely at an older age group. He doesn't think there's room for young, upstart promoters nowadays. It's hard, he says, for independents to compete in a business that is dominated by big international promoters.
"You just don't get a chance, as an independent promoter, to get a superstar these days," he says.
In that sense, the world that Pat Egan unveils in the pages of Backstage Pass is like stepping into a time capsule. And, you feel at the end, there really is no going back.
Advertisement
Backstage Pass is published by Orpen Press. The author's royalties will go to St Audoen's National School, Merchants Quay.