Listen to some of our favourite new Irish tracks of the week below
St. Bishop, 'Alone'
St. Bishop's new track is the second single from his upcoming EP, slated to land next year. Produced by Alex O'Keeffe and mixed and mastered by Stephen Lovatt, 'Alone' is an electro-pop track about self-love and self-exploration.
"I wrote 'Alone' about finding self-love during the aftermath of a break-up," St. Bishop explains. "Through writing this song I recognised the love and care that I could provide for myself."
"I then knew I no longer needed to outsource those needs to romantic and at times, unhealthy relationships," he adds. "I had the power to satisfy my own desires and that is exactly what I started doing. I put myself first, asked myself the hard questions I needed to ask and eventually moved on from the situation, learning a great deal about myself in the process."
Sinéad O'Brien, 'GIRLKIND'
Advertisement
Limerick poet/musician Sinéad O'Brien's follow up to previous single 'Kid Stuff' is taken from her yet-to-be-announced debut album. O'Brien's influences can be found in the realism of Mark E. Smith of The Fall and Patti Smith, and the works of literary icons such as Samuel Beckett, W.B Yeats, Flann O'Brien, Joan Didion and Albert Camus. The metronomic 'GIRLKIND' was produced by Dan Carey and is accompanied by a mesmerising video directed by Saskia Dixie. The breakout musician and avid writer's work captures the everyday and the in-between in a way that transcends any genre label.
Fynch & Elkin, 'Pavement'
Rising alt hip-hop star Fynch has returned with a new track 'Pavement' featuring Elkin. The Chxmist-produced single dropped today and is an "ode to Stephen Malkmus, jock jams, and the marriage of Gerard Pique and Shakira." The track combines Chxmist's laid back beat with Fynch's trademark lyrical flow as Elkin deliver back-up vocals.
"It's been a while since I've had a bit of craic when writing my own songs," Fynch says. "When someone wants me to feature on a track, I'll always want to write the most eclectic and out there bars. But I always end up self-reflecting on my stuff and eventually, it becomes a bit dour. On 'Pavement', there's a bit of self-reflection, but it's about me being a bit more assured, a bit more willing to showcase a confidence that I have in the deeper recesses of myself."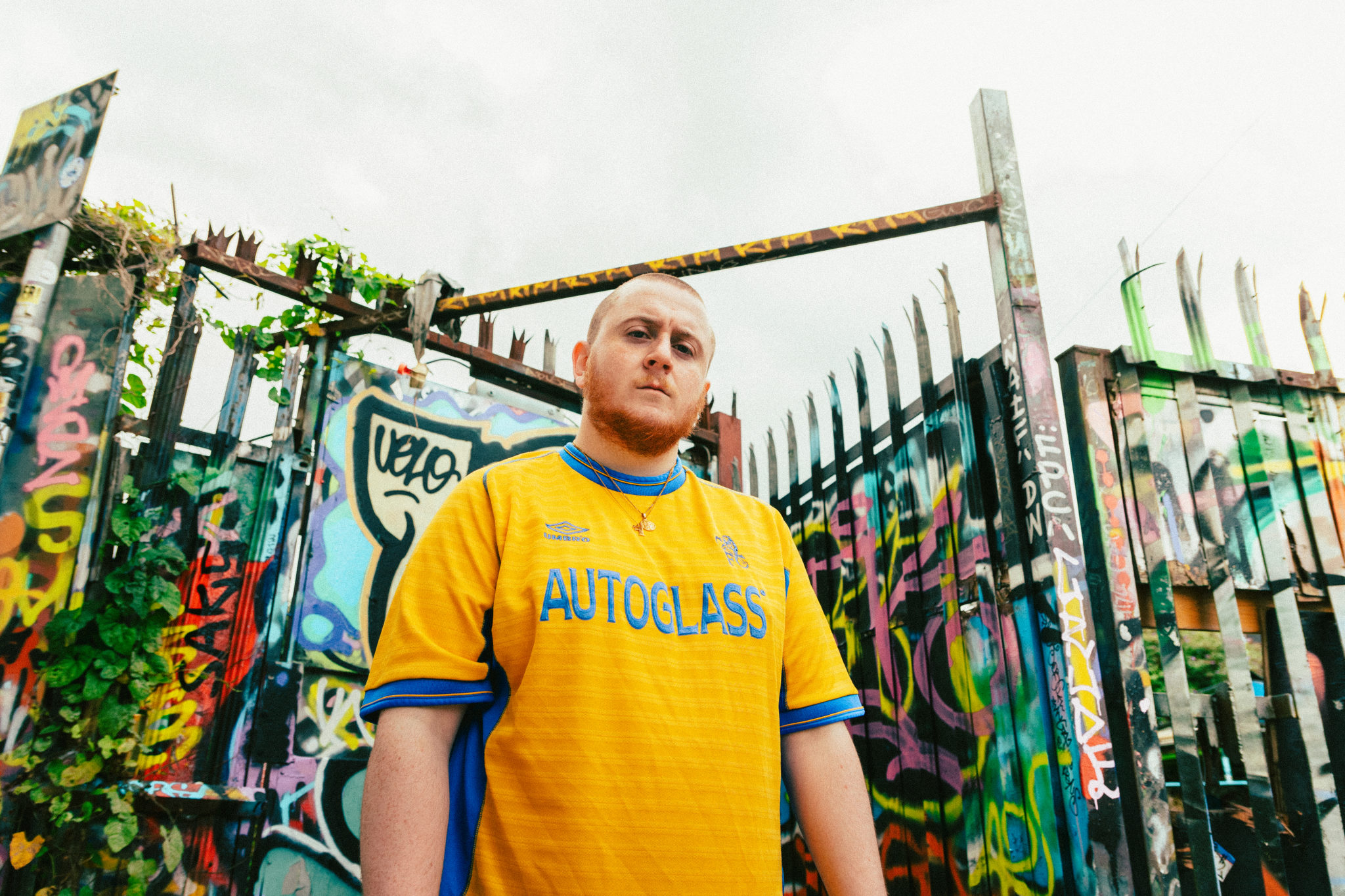 Pastiche, 'Bad Loser'
Emerging 23-year-old Dubliner and BIMM graduate Pastiche sold out her own headline show at Whelan's (taking place on November 11th) within 72 hours and is set to support Robert Grace at The Academy. 'Bad Loser' is a song for fans of Billie Eilish and Self Esteem - offering an insight into how she squares herself with her own "inner demons".
Advertisement
"Lyrically, 'Bad Loser' is about your inner demons and, in a way, celebrating them," Pastiche says. "It reads like a diary entry. It's all drawn from personal experiences that I've had with my own mental health. I like to turn things on their head, turn negatives into positives as much as I can, so with this song I delved pretty deep inside my own head and looked at some of the stronger parts of my personality."
Dark Tropics, 'Roses in the Nile'
Following the release of their debut album Ink, Belfast pop-noir duo Dark Tropics have today announced a special headline show at The Workman's Cellar on February 5th, 2022. Their latest track follows their 'Keep Searching', 'Moroccan Sun' and debut single 'Badlands'. Down-tempo track 'Roses in the Nile' sees the duo sing to a "holy ghost", a "destination" who's love she's sure she'll eventually destroy. "I'll blame it all on you/This is a song/That I'll sing when you're done/'Cause my heart just paints in blue."
GRWL, 'Facetime'
Dublin R&B/pop artist GRWL has returned with her powerful sophomore track 'Facetime'. Drawing influence from SZA, Clairo, and H.E.R.; the track delivers luxurious, soulful vocals layered on top of relaxing, subdued rhythms. 'Facetime' is enveloped in a hazy, sultry atmosphere that allows for a raw honesty.
The lyrics explore the complexity of relationships in a modern world; "It's a song about online relationships, missing someone, and only having your phone as the communication piece."
GRWL's latest bedroom-pop offering is just a taster of what is in store for next year. The artist introduced herself last year with the stunning debut 'Overstayed', written in her bedroom.
Advertisement
Girl For Sale, 'Don't Ask How I Am (I'm Fine)'
Candice Cathers (aka Girl For Sale) bares her truth and vulnerability throughout her new, four-track EP Seaspeak. Hers is an indie pop penned in coastal towns and performed in cramped bedrooms. 'Don't Ask How I Am (I'm Fine)' explores the defiance of convincing yourself you're fine on your own, with cynical lyrics laid against an upbeat backdrop. Produced by Gary White, the track builds layered vocals and synths, allowing the bare-all lyrics to take centre stage.
"The song was written whilst stuck in traffic, drumming on my steering wheel," Candice tells me. "I had been talking to a friend about those times you tell someone you're fine and you know they don't believe you but you don't want any further questions. The lyrics cycle around, repetitive like an intrusive thought that keeps you up at night."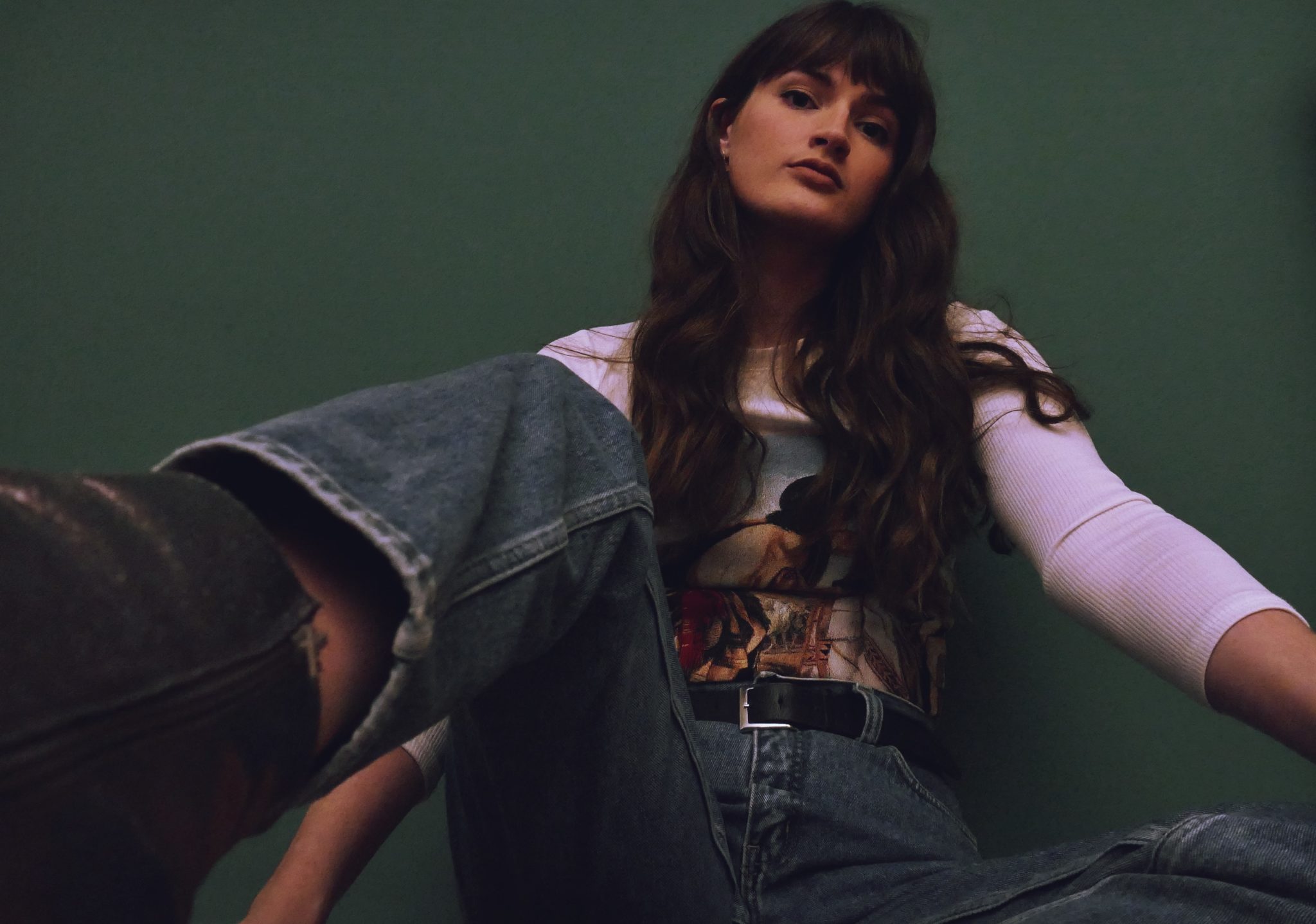 Molijah, 'Going'
'Going' is the first single to be released from Molijah's forthcoming EP, set to arrive next year. The Tallaght native (real name Lucy Shah) wrote 'Going' in collaboration with long-time friend and producer Ois, and recorded at various home studios in Dublin. The song lyrics emerged from a tenuous period of Molijah's life while her mother was ill: "I was going through a very difficult time, and had decided that any kind of romance was off the cards for the time being. And then I saw her in the George..."
Chósta, 'Late Night Jazz Radio'
Advertisement
Chósta - the moniker of Conor Kelly - is a captivating electronic artist with musical influences which include Boards of Canada, J Dilla, Mobb Deep, Talk Talk, John Coltrane and Planxty. Dublin Digital Radio regular's latest track is a gorgeous mix of genres; from electronica, downtempo, IDM, and tantalising form of outsider house which has existed in some form or another for about two years. The single is built around jazz samples and melancholic keys - initially inspired by the twilight hour radio shows like Donal Dineen's old Today FM slots.
Rejjie Snow, 'Arigato'
Irish rapper Rejjie Snow embodies Tyler, the Creator on his brand new single. It marks the hip-hop star's first solo track since July's impressive album offering Baw Baw Black Sheep, which had a verse from none other than MF DOOM included. Snow's follow-up to 2018's Dear Annie was approached as if "making a short film through music". Partly inspired by Willy Wonka and the Chocolate Factory, the album is a "kind of soundtrack", reflecting his "colourful, positive state of mind". 'Arigato' is full of warped synths and beeping sounds as if trapped in an arcade game, mingled with Rejjie's laidback, unique flow. The five-minute long offering explores the inside of Snow's creative mind with captivating ease.
Dan B. Patrick, 'Embers'
The release of Patrick's A Streak of Light EP follows debut singles'Waiting' and 'Always', which have seen the Irish/Welsh artist garner critical acclaim. The project was recorded at 123 Studios with producer Brett Shaw (Florence and the Machine, Foals, Lady Gaga) and engineer Rob Wilks (Lianne La Havas).
With its wistful piano and poignant strings supporting Dan's deeply affecting vocals, new song 'Embers' carries a multilayered message - a testament to the depth of Dan B. Patrick's songwriting. 'Embers' was written "at a time when I felt particularly panicked about the future" explains Dan, "I felt as though I was very far away from the goals I had set myself and that I was badly letting my younger self down. So the song was initially written as a letter of apology to my younger self (which in hindsight was absurdly melodramatic)."
Cian Ducrot, 'Hello Gorgeous'
Advertisement
Raised in Cork and based in London, Cian Ducrot is just as likely to be found recording in LA. The TikTok star takes a nomadic approach to pop music; home for this 23-year-old singer-songwriter, producer and classically-trained multi-instrumentalist is wherever he happens to find his laptop and guitar. 'Hello Gorgeous' follows Cian's first ever Irish gig at the Academy in Dublin two nights ago. The talent has just announced a brand new EP, Make Believe, due to land on December 2.
Released by Darkroom/Interscope (home to Billie Eilish), the single is one of Cian's most personal songs yet. "'Hello Gorgeous' is a song I wrote for all the amazing women in my life who have sadly suffered at the hands of sh*tty men. It's a song that I hope can help someone somewhere who is suffering and can help them get out of that place and show them they don't need to stay and continue to be in pain."
Enda Gallery & Christian Rich, 'So Easy Pt. II'
Now releasing under his own name (formerly delush), Enda Gallery teams up with Grammy-nominated producer duo Christian Rich for 'So Easy Pt. II'. The track marks the innovative sequel to his lush pop ballad 'So Easy', which was released on his 2020 debut album Journey to Zero. Drake, Childish Gambino, J.Cole, Earl Sweatshirt, Jay Sean and Vince Staples have all tapped Christian Rich for production. Innovative beats produced by twins Kehinde and Taiwo Hassan have been gracing albums by the biggest names in Hip-Hop since 2001.
"I wrote the original 'So Easy' when I gave up thinking that there would ever be an end to the tricks of the mind, the stresses and challenges that ripped me from momentary balance," Enda Gallery says. "Self-compassion and forgiveness were the answers."
Ruby Ivy, 'Evergreen'
Advertisement
Lockdown in Cork found Ruby dedicating all her time to her own artistic endeavours. It gave her the opportunity to develop her music production skills, having recorded and arranged all of the vocals on 'Evergreen' herself. The track is deeply personal and includes some of her best written lyrics yet. "Something I tend to struggle with is how my feelings fluctuate in relationships. This song
is an apology to my constant 'Evergreen' lover": 'You go steady, as the seasons change in me/I root, I rise, I fall/But you're Evergreen'. The Fugees, Lauryn Hill, lots of jazz, soul, Stevie Wonder are enduring influences for the first-class honour BIMM Institute graduate.
Sive, 'Winter'
Combining haunting vocals, delicately woven musicality and an undeniable charm; Kildare singer-songwriter Sive has carved a truly compelling style of alt-folk. Her brand new single 'Winter' is no exception, making fine use of multi-layered harmonies and introspective, diaristic lyricism. The cut is taken from Sive's forthcoming album, due to be released on VETA Records next year. The single is a declaration of the preciousness of life, a look at how it's often in the vulnerable depths of winter that we trust that the light will come again.
Patrick Dexter, 'Féile'
A stunning, intimate track - the original composition of 'Féile' is taken from Patrick's forthcoming debut album, Solace (due for release in Spring 2022). Beginning with 'Féile', a piece of Patrick's own composition and named after his niece, for whom the track was written, he kicks off his debut with unbridled joy.
"Féile was born in the middle of winter at the end of 2020," Patrick says of the opening track. "For most people, a very dark, difficult time. She was born just before the New Year, and it was such an explosion of joy. I thought: 'there's still beauty in the world.' I wrote that song straight away when I heard the news. It ties into how the whole album proceeds. Though it has been this introspective time, it's also a celebration of family, life, nature, home and music."
Róg Poets, 'Karpackie pt. 2'
Advertisement
Róg Poets are back with a brand new single ahead of the release of their debut album Two Sides of the Same Coin (due to drop in "late November"). "When lockdown struck we found ourselves scattered around the country between three different counties unable to meet up and get creative for months on end," Mory, Smokey, Bazigos and Johnny Welfare say.
"Fortunately, we had recording equipment with us and this didn't get in the way of us continuing work on the album. The first version of this song is possibly still our biggest fan favourite to date even though we never officially released it. Everyone was going through a tough time and we just wanted to make some music that was fun and easy going without putting too much pressure on ourselves. We wanted to go back to the simpler good old times: no seriousness, no pressure, no stress, just four lads having the craic."
Reevah, 'ystm'
Derry based indie-pop artist Reevah has revealed her new EP Begin, Again along with single 'nights'. The single marks the final instalment to come from the collection of songs, which were recorded in The Beekeepers residence in Co. Clare. 'ystm' is a delicate number which emphasises the haunting, soulful quality of the singer-songwriter's vocals - mingled with dark electro-pop synths.
"Begin, Again is significant in that it represents the ever-adapting sound of Reevah. It was brought to light after a trip to the Burren. I thought it was the right time to return to these tracks and adapt them in a way that represents my music and the direction it is ever growing and moving toward."
AIS, 'Glitter Gold'
Irish-Ghanian singer-songwriter AIS has unveiled her new EP, Freedom. Using elements of pop, soul, and R&B, the EP boasts a collection of unique tracks, including the single 'Glitter Gold'. Written and recorded during covid, the EP follows the artist's journey of adjusting to a changing world, following on from the singles 'Move My Feet Again' and 'Labels'.
Advertisement
The songs across the EP examine the introspection so many of us are experiencing as well as highlight the freedoms we take for granted. "On the single 'Glitter Gold', I just wanted to remind people to feel good about who they are, without them having to feel that they have to reinvent themselves," AIS states. "Self-love is the best kind of love! And when you are at peace with your creative self you shine and make it glitter gold!"
Odd Numbers, Citizen High & Sea High, 'Fatality'
Sea High, Citizen Black & producer Odd Numbers have recreated their 2019 single, 'Fatality' - inspired by the Mortal Kombat video game series. This Halloween saw the re-release of one of Off-Key's most overlooked tracks. 'Fatality' was released as an afterthought in the early stages of the group's formation. Two years later, the track has been unearthed and re-envisioned by the trio. Delving back into the darkness with newfound venom and an unhinged energy, the Off-Key labelmates present a sinister exploration of the Horrorcore Rap genre. 'Fatality' was curated with music video by Angel Croitor (Cosmopalace).
Shaefri, 'Joanne'
Rising Irish-Egyptian artist and songwriter Shaefri has shared her brand new single 'Joanne' - produced by Craigie Dodds (Amy Winehouse, Gorillaz). Raised between London and Co. Mayo, the musician utilises storytelling facets she acquired from the trad genre growing up in the West of Ireland teamed with Arabic beats. 'Joanne' is an ode to women maligned by society, featuring Shaefri's soft, lilting vocal talent.
"I was inspired to write 'Joanne' after seeing Leonard Cohen live - the way he portrays Suzanne as a torturous siren inspired me to want to write a "little sister" for her. 'Joanne' is displayed her as a gritty woman in unimaginable circumstances, and explore how she has to walk a line between siren and self-preservation," Shaefri says of the song's origins. "I wanted to paint a realistic picture of how certain actions and consent can be misinterpreted or ignored and how abuse can so easily take place."
Advertisement
Kate Nicholson & Cormac Neeson, 'Wrong Side of the Town'
'Wrong Side of the Town' is the follow up single to 'Street Lamps' and the next single taken from Nicholson's debut album Fallen from Grace - planned for release in January 2022. Kate taps The Answer frontman Cormac Neeson for vocal help, and it pays off.
Speaking about the single, Nicholson said, "This is one of my favourite songs to date. I love the blues rock sound we have achieved using inspirations from some 'Deep South' Americana/ Blues music and some soundtracks I love, such as True Detective and Sons of Anarchy. 'Wrong Side of the Town' explores the often fine and blurry line that can exist between having a really great time, and that of self destruction. The song aims to look at this from various angles."
VINCI, 'Secret Lovers'
Irish quarter VINCI (Kurtis, Noely, Andy, Leo), have spent the past 18 months planning a return to the stage. Riding a wave of publicity coming into 2020 off the back of selling out their first show with MCD, their single 'Lions' saw invited to showcase for major labels and management in LA. With the world as we knew it falling apart shortly after, Kurtis built a studio to record and produce for the band from home. Their first self-produced single 'Secret Lovers' will see VINCI return to the stage at The Workman's Club on Saturday, November 20th.
'Secret Lovers' is a synth-pop foot stomper, inspired by the "let's not label this" signature of young love. Lyrically embodying the angst and excitement of something new and dangerous, set to the soundtrack of the band's imagining of Venice Beach in the '80s; roller-skates, cassette-players and a bright future.
Ham Sandwich, 'Electro-Wave'
Advertisement
'Electro-Wave' marks the Irish band's first new music since 'Reactions' (2018) and 'Bodies' (2017). The track is the first single to be released from their upcoming album - due to arrive in spring 2022.
"We are so excited for people to hear what we have been working on!" Niamh says. "We have definitely moved a bit more towards a dancing disco vibe with this one and hope people love it as much as we do!"
"Our main objective with 'Electro~Wave' is to really explore unfamiliar territory vocally for us making our regular sound almost robotic in its delivery," Podge adds. "Another was to try out out a punchier approach to our writing which we felt really suited us live with our previous single 'Bodies'. It's one of the only HamsandwicH songs we have released that does not have a breakdown as such."
"We have been exploring new sounds along with different approaches to writing music during the past year and it has proved to be an interesting and exciting time for us! We cannot wait for people to hear what we have been hammering away at and really can't wait to play these new songs live!" Darcy concludes.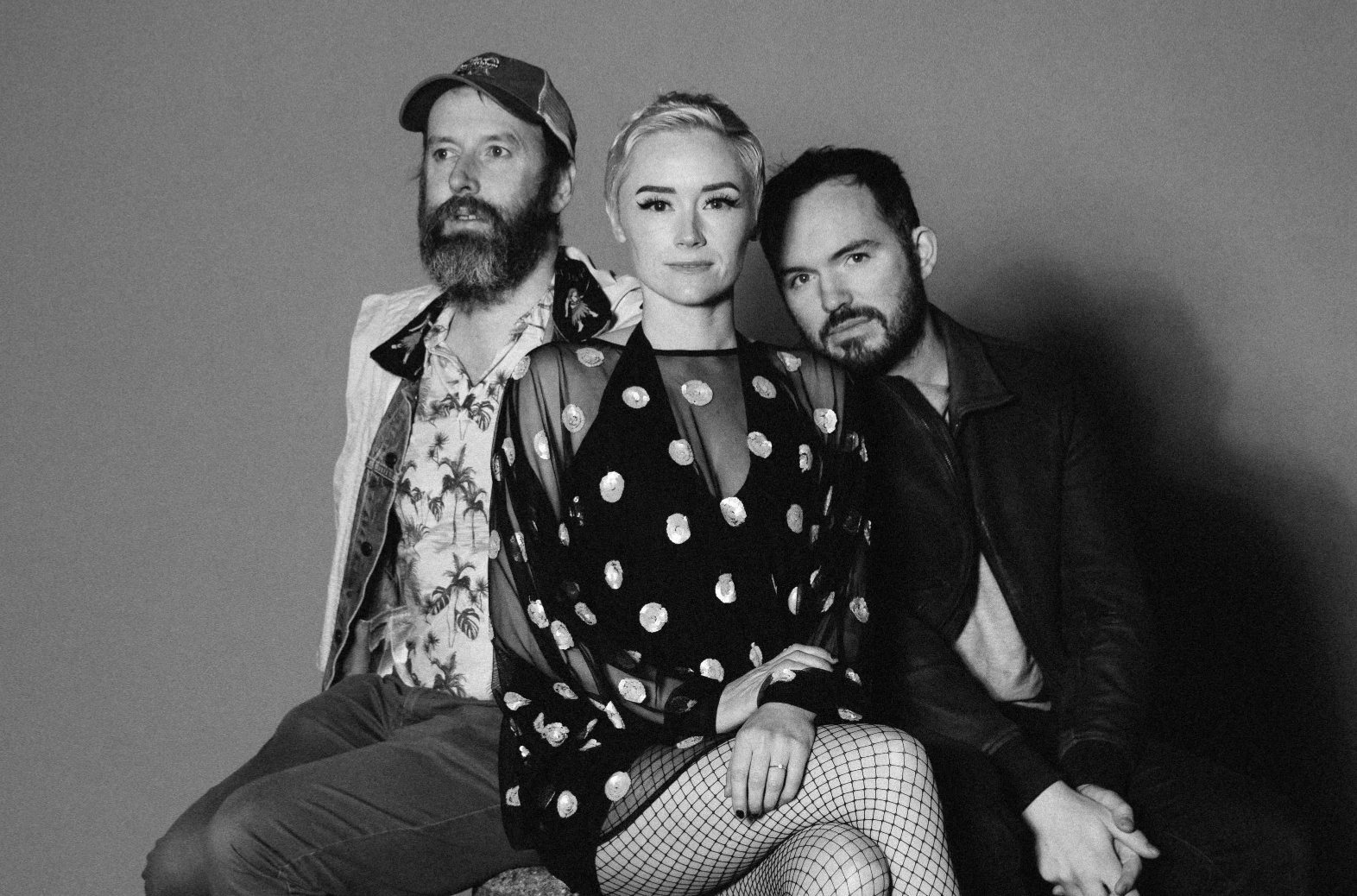 Blooms, 'Text Me When You Get Home'
London-based Mayo singer-songwriter Blooms (real name Louise Cunnane) takes inspiration from the Sarah Everard murder for her haunting new single. Honing in on her own blend of electro-pop, the artist effortlessly glides over the smooth synth-heavy production, before ultimately reaching a shimmering climax that sees her vocals fade under the track.
Advertisement
Speaking about the track, the Blooms says, "I lived in London. I walked through parks on my own to get home. I have been that girl. We have all been that girl but the outcome of her story broke my heart. There's definitely a sadness to the song. We all want the people we care about to let us know that they're safe, to let us know they got home ok. It should be so simple but it's not."
Leah Rose, 'Everything'
The Cork alt-pop singer is set to share her debut EP The Sun, The Moon, The Stars on November 15th. Leah Rose filmed the 'Everything' video, directed by Lorcan O'Hanlon, at Loughcrew Estate in Meath and Dollymount Strand in Dublin. The woozy track that moves between haunting atmospheric soundscapes and a sparkling trap beat-driven pop banger. The song explores self-realisation.
"I wanted to try and demonstrate how your own thoughts and frustrations overtime can isolate you," says the rising star about the track. The singer added that when you "work through your pent up negative energy you end up returning to yourself. Once you've gone through that with somebody you become closer to that person, and in that moment it can feel like you're ready to be anything and everything to them."
Sky Atlas, 'Dream On'
Multi-talented and BIMM Class of 2021 graduates Sky Atlas have unveiled their debut EP 'Stone' today. The project will be supported by a live EP launch show at Dublin's Grand Social on Thursday, 11th November. The hotly-tipped outfit supported Vernon Jane at Whelan's last night to much applause. Sky Atlas is made up of Louis Younge, Ryan McClelland, Danilo Ward and Lughaidh Armstrong-Mayock (son of Kila's Dee Armstrong). 'Dream On' is an emotionally-driven ballad with a '90s rock tinge reminiscent of Jeff Buckley's 'Lover, You Should've Come Over'. It make use of every instrument available to them to maximise emotional impact.
Pat Lagoon, 'Common Sense'
Advertisement
Following the release of tracks 'Habits,' 'Put It Away' and 'DETOX,' the latest from the Waterford rapper and Hot for 2020 artist is a self-aware and expressive track.
"'Common Sense' is a track that I wrote towards the end of my last weeks in college," said The Goon. "I saw this beat on YouTube by Trooh Hippi and to be honest it was an 'Aitch Type Beat.'"
"The track is really about how people can't really tell me shit," he added. "A lot of people take shit their whole lives and I felt the Oriental sounds could have meshed into a rap/rock/punk/R&B track. I literally travel through so many music timelines in this track because my music tastes are so vast."
Síomha, 'Spéir Rua'
Spéir Rua' features a gorgeous blend of jazz, folk and neo-soul as Síomha delivers a flawless vocal performance — singing as Gaeilge. Joe Dart of Vulfpeck, Martin Atkinson and Michael Shimmin from the ollam, Louis Cato and violinist Jeremy Kittel all contribute to the record. The single is taken from Síomha's forthcoming album Infinite Space, which is set to arrive in 2022.
"Spéir Rua is a love song for the landscape of the West of Ireland," said the singer about the track. "It was inspired by many late night drives after gigs when I lived right on the West Coast at the edge of The Burren. It's exciting, mellow and sexy all at once. The sound is smooth, warm, energetic and life giving, just like a sunrise."
Advertisement
Tommy Cullen & Amy Ellen, 'In The Winter'
'In The Winter' caps off a series of songs recorded in 'The Gatehouse' - Tommy Cullen's former home - during lockdown. The tracks showcased the impressive range of his style, as well as the diversity of his subject matter – exploring everything from sharks to rainbows alongside indie-folk act Amy Ellen.
"We met a couple of years ago at a gig we were both playing," Tommy explains. "Amy had heard the first single I put out and suggested we sing something together, so I had that in mind for a while. When I started writing what became 'In the Winter', I thought 'this is the one'. The prospect of working with Amy made it easy to prioritise getting it finished, and it was such a joy to hear her contribution when the time came. I think we're both really happy with how it turned out, the vocal blend seems to work nicely."
KEHLI, 'Not OK'
After creating an major buzz with her previously shared singles 'Hypnotised', 'Believe It', 'Summer Lovin' and Louis III collaboration 'Ur So Cool' in 2020, Irish pop starlet KEHLI has made her long-awaited return on vibrant new single 'Not OK'. With its crisp and glossy production layered effortlessly with her own powerful voice, she feels totally at ease as she breaks free from her formative shackles.
"'Not OK' was a song I felt a lot of release from!" KEHLI says. "It's about the very moment you realise someone is falling out of love with you or your reality is falling apart and that is one of the worst feelings I've ever felt! Putting that concept into a song was hard, but I'm so excited for everyone to hear it as it's my first release after the worst part of the Covid pandemic is hopefully over. Hoping people can generally relate to it as well."
Advertisement
Listen to the playlist in full below: