Listen to some of our favourite new Irish tracks below.
Nicola O'Haire, 'Orphan Girl'
The debut single from the Ballinrobe native, 'Orphan Girl' is a stirring cover of Brendan Graham's folk song, written to commemorate the relocation of over 4,000 Irish orphan girls who were shipped to Australia during Ireland's Great Famine of the 1800s. O'Haire had been due to perform her version of the heartbreaking track for a concert involving Graham happening in her locality, before Covid put an end to all live music. After hearing a version she had recorded herself, Graham was duly impressed and invited O'Haire to Ventry Recording Studio in Balbriggan to record a new arrangement of the song. This beautiful cover verison outstripped music icons such as Ed Sheeran and Elton John on its way to the top of the iTunes Charts for Ireland.
RikShaw & Max Zanga, 'GTM'
'Get The Message' sees Coolock rapper RikShaw team up with one-half of Kildare duo Tebi Rex, Max Zanga. RikShaw has gained plaudits for his smooth vocals and catchy hooks in recent years, with debut single 'Like That' earning deserved attention. 'GMT' sees a thumping hip-hop beat underlay the pair's visceral flow. The Anomaly singer recharged and sounding hungrier than ever on the relentless track, and Max brings his usual Tyler, the Creator-influenced wit.
The trap anthem would absolutely decimate mosh pits at upcoming gigs. "Me and Max Zanga have been planning to work together for some time now and I felt this song was the right one," RikShaw says of the release. "In terms of direction its a very aggressive in your face rap song and the synergy between both of us is definitely evident throughout. Its got a bit of a UK/US feel to it but we both do our own thing on it as well. Production from Wongy who also went crazy for the beat."
Advertisement
Whozyerman?, 'Why What?'
Following his success as the vocalist and guitarist with O Emperor – who won the Choice Music Prize in 2019 with their final album Jason – Paul Savage began exploring a captivating new direction with his solo project, Whozyerman? – releasing his first EP under the moniker last year. New single 'Why What?' takes woozy guitar riffs and a groovy beat and mashes it together with a dream-like voice from above the earth. Drawing influence from the likes of Lemon Jelly, David Byrne and Animal Collective, the experimental track finds Whozyerman? further expanding his horizons, as he continues to explore the far corners of psychedelic bedroom-pop, while retaining a fiercely DIY ethos.
Julia-Maria, 'With Me'
Emerging Cork singer-songwriter Julia-Maria has returned this week with an eagerly-awaited new single, titled 'With Me'. The title track from her forthcoming EP, the beautiful 'With Me' explores self-worth, and trying to figure out where someone fits into the puzzle of your life. The rising talent herself describes the track as an "intimate and emotional song"; explaining how writing it "captured a moment of honesty, and put words on a feeling that I was familiar with, but couldn't describe. I'm very excited to be finally releasing it."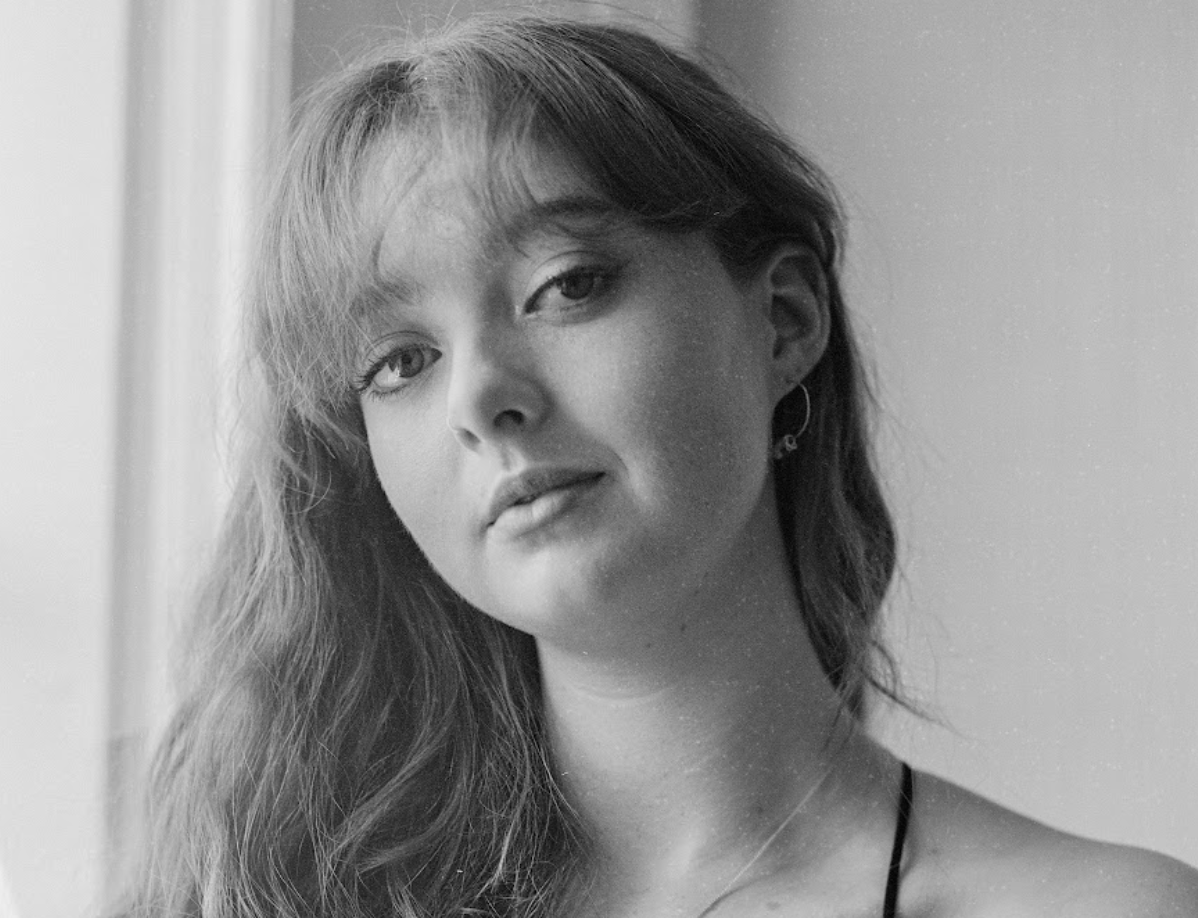 Silverbacks, 'Archive Material'
Having released their debut album Fad last year, the post-punk rockers spent the pandemic writing their sophomore outing Archive Material. Due out in January, the group worked again with Girl Band's Daniel Fox as producer. Following on from last month's 'Wear My Medals' single, title track 'Archive Material' is a fast-paced bop filled with harmonies and clever guitar riffs.
Advertisement
Vocalist and guitarist Daniel O'Kelly explains: "The initial demo version started from a drum sample taken from the opening of Jean-Pierre Massiera's 'Bonne Annee'. When we fleshed it out as a full band and Gary gave the track his usual kick up the arse, the song went full Les Baxter exotica mode. When writing the lyrics, I imagined a bunch of government officials in the deep underground of their building digging into archives. As the night continues, they get unusually aroused by the access they have to top secret information that the common folk never see."
Ciaran Lavery & AVEC, 'Never Be Done With You'
26-year-old Austrian musician AVEC has collaborated with Antrim native Ciaran Lavery on this beautiful new track. Exploring romance that certainly isn't fleeting, Lavery and AVEC's harmonies are absolutely spine-tingling. "The water's a canvas and this is my art/to say that I love you/but I don't have the heart tonight," they croon as one. Falsetto background vocals and a soft guitar backing create a rich soundscape for the offering, which honestly belongs in an art gallery. Ciaran recently released his new EP Happiness, recorded in Brighton.
Uly, 'i wouldn't mind a boogie / i can't believe i nearly didn't save this'
Having released his debut solo EP, if you were a day, you'd be sunday – last August, Uly is back with more lo-fi soul pop. Dusty production, warm horn sections and wavering falsetto are all present in his self-produced work, and new single 'i wouldn't mind a boogie / i can't believe i nearly didn't save this' re-introduces his modus operandi. With rich trumpets, an infectiously catchy drum beat and the sound of birds chirping to feast your senses, we can't get enough of Uly.
Far Caspian & SOMOH, 'Our Past Lives'
Irish alternative artist Far Caspian has shared a debut album, Ways to Get Out, today and it's sure to attract attention. The Leeds-based artist recorded the project in Fermanagh originally. Caspian (also known as Joel Johnston) is a creative, DIY talent. The singer, producer and multi-instrumentalist blends rich harmonics with crisp percussion, and 'Our Past Lives' is no exception. Tapping SOMOH's gloriously soft vocals for harmonies, a light acoustic guitar is the primary instrument underlying Joel's own voice. It delicately touches on the looming threat of adulthood and finding yourself.
Advertisement
Gemma Dunleavy, 'Cruisin' - Swing Ting Remix
Sheriff Street Dubliner Gemma Dunleavy has seen her UP DE FLATS EP track 'Cruisin'' get the remix treatment today, and the result is an absolute bop. The Mancunian co-founders Samrai and Platt shared their debut album, 100 Dances, back in March 2020. It featured the likes of Trigga, Shanique Marie, Gemma Dunleavy, HMD and more. Gorgeous R&B tune 'Cruisin' sees Dunleavy's trademark honey vocals overlain with sultry hip-hop beats and chilled out production. Long may it play when the clubs open back up again soon.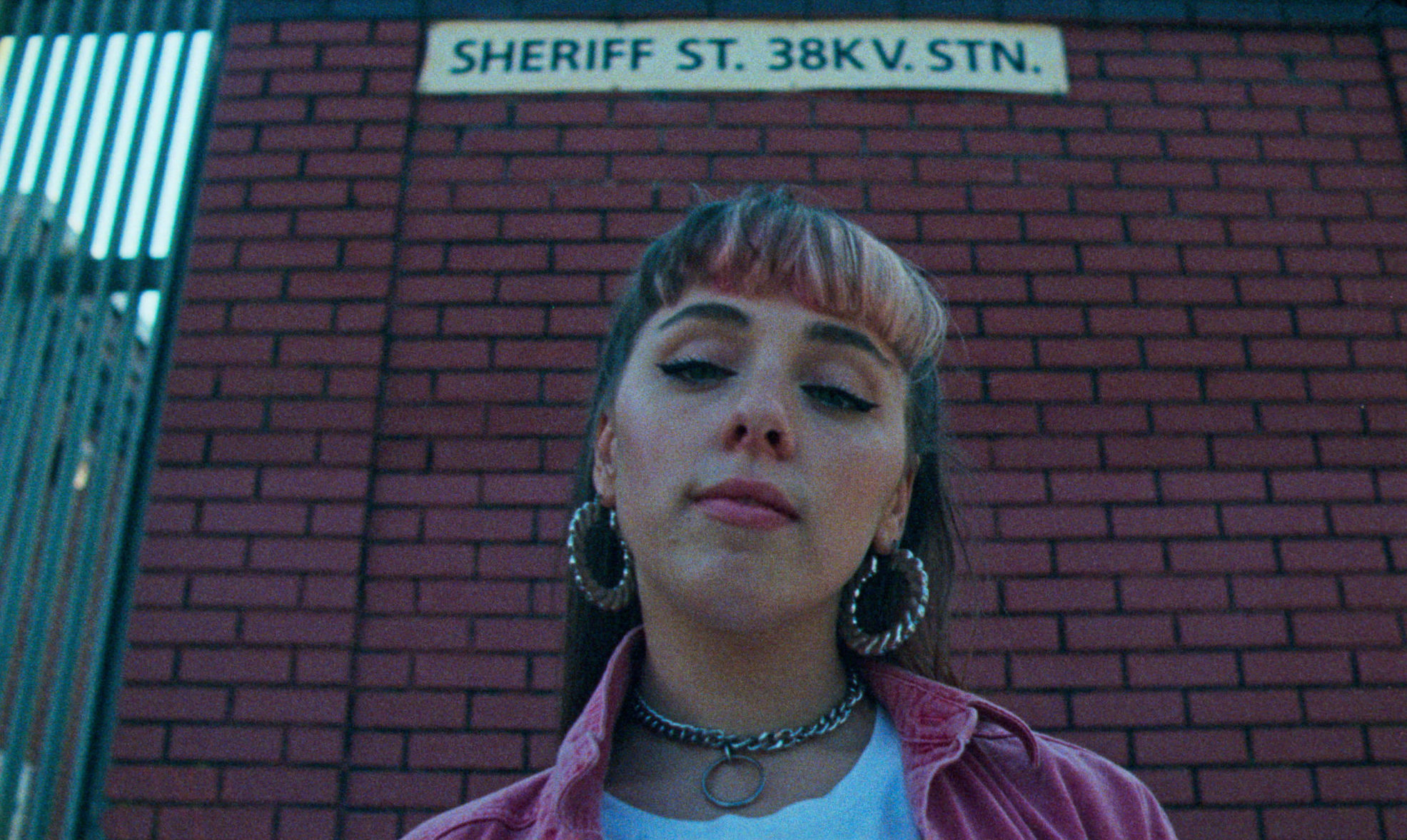 Pauric O'Meara, 'All Alright'
The latest single from one of Ireland's most exciting young stars-in-the-making, 'All Alright' is an uptempo, melodic track with the feel of a full band backed up by sweet pop production. ''I wrote this track about 3 weeks after the pandemic set in. I had never felt so lost in all my life, which is sure to be something the listener can relate to," said Pauric. "It was only at this point that I realised how much I really missed my best friend who had moved to Abu Dhabi some years previous. This made me look back on the memories we have together, and how much I cherish our friendship, and how much I needed him to be around to make the pandemic less grim and to make me realise that not all was lost. He is the person who for me, makes everything 'All Alright'"
Runah, 'In Conversation with Death'
The opening track from Runah's second album Hide Behind My Teeth, 'In Conversation with Death' is one of the album's only songs in a major key, the catchy electronic beat encroaching into bedroom pop territory. This up-beat tempo belies the much moodier lyrics, an incongruous pairing that works beautifully, a foreshadowing to the ominous undercurrent on the rest of the project from the Dublin electronic-folk artist.
Advertisement
Kneecap, 'Guilty Conscience'
Belfast hip hop trio Kneecap are back in business with new single 'Guilty Conscience', with a mixture of Gaeile and English lyrics. Mo Chara, Móglaí Bap and DJ Próvaí are as mischievous as ever, rapping over a fast-paced, disco-tinged electronic beat. Releasing a new music video for the track this week, the lads are seen getting up to their usual antics in a confession box. Regret and accountability aren't on their radar in their latest track. "Guilty conscience? No thanks," they insist before referencing landlords, the Church as an institution and "c***s in suits". There's no shaming these lads, that's for sure.
The Rising, 'You Had It All (Reimagined)'
Northern Irish duo The Rising have shared a reimagined version of 'You Had It All', featuring completely stripped back arrangement and production. It's a gorgeous take on their usual country rock roots. After releasing their second album Moving On last year, the pair have brought a pop essence to their newest offering. Chantelle McAteer's crystal clear vocals delve into an emotional time in her life to platform vulnerability and diaristic subject matter. Speaking to a past lover who now feels like a stranger, McAteer sings of feeling invisible and thrown away after a break-up. It's cold, cutting and incredible.
Odd Morris, 'Silhouette'
Fast-rising Dubliners Odd Morris have debuted a brand new single, 'Silhouette'. The track is taken from debut EP Cityscape the Ballet, which is set to arrive on October 27th. Described as a 'cornerstone' of the band's live set, the track was conceived by frontman Daragh Griffin as a form of 'pen-and-paper therapy': "I had bottled things up, so I just let my subconscious do the talking," he recounts. "I think lads specifically could benefit from being more open with each other. This isn't a song about bashing masculinity, not at all," he clarifies. "I see it almost as an invitation to be more open so we don't keep making the same mistake."
Advertisement
Laura Duff, 'Good Form'
'Good Form' is the second single from Laura Duff's sophomore EP entitled 'Heavy Summer', another taste of her charismatic brand of alternative pop, introduced by the Limerick artist's debut EP, 'For Your Company', in 2019. A dreamy pop track with a luscious melody riding all the way through, 'Good Form' is a heartwarming track that captures the essence of a new romance blossoming in it's purest form.
Elaine Mai, 'Mother'
Elaine Mai's debut album 'Home' is released today, straight into the Top 10 on the iTunes Chart Ireland. Having already showcased with her singles 'No Forever (feat. MayKay)', 'Still Feel (feat. Ailbhe Reddy)' and 'Go Slow (feat. Sinéad White)' that she can bring the best and brightest women together to produce tracks that have the power to evoke the strongest emotions, and her album will also allow fans to hear just how diverse and innovative a producer she is. 'Mother' proves all that and more, as it punches through as an absolute club banger, just in time for the post-pandemic return of dancing.
Fontaines D.C., ' I Don't Belong - A Take Away Show by La Blogotheque'
Recorded in Paris last November for a La Blogothèque Take Away Show, this acoustic live take on the brooding opening track from Fontaines D.C.'s last album A Hero's Death has only just been released digitally. And what a live take it is. The Dublin band perform the first part of the song inside a parked car, before moving out into an indoor car park after the first chorus, allowing the sound to expand in a truly mesmerising fashion, as their strummed guitars and Grian Chatten's crooning vocals bounce and echo around the space.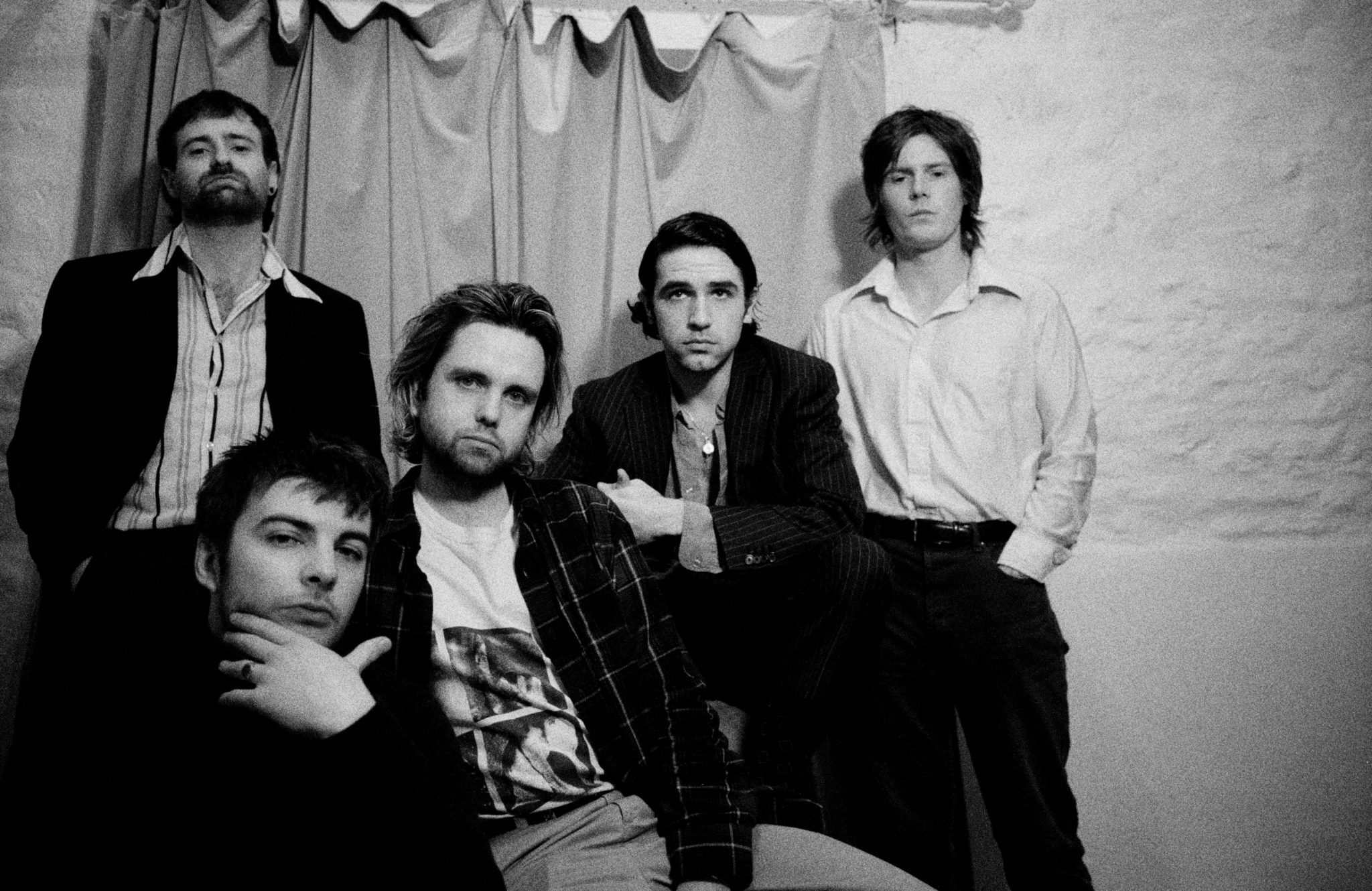 Advertisement
Rachel Mae Hannon, 'Tell Me'
'Tell Me' is the focus track from Rachel Mae Hannon's debut EP Like It Is. Dreamy but with a groovy, pop-soul feel, the song is an exploration the idea of searching for reassurance in all kinds of relationships, wrote & recorded by Hannon in her childhood home in Monaghan Produced by Cian Sweeney (1000 Beasts) the neo-soul-sounding keys and guitar (played by David Joyce) are a perfect undertone to the message of the song and Hannon's lush, pop/jazz vocals.
Danny G & the Major 7ths, 'Always Come Back To Your Love'
This cover of a classic Samantha Mumba track is taken from Ceol for the Soul, the new EP from Dublin based neo-soul group Danny G & the Major 7ths, a covers EP of classic Irish material. The idea to cover it was prompted by Cork DJ/Producer Stevie G who asked Danny to contribute something to his Soul Ireland 2020 mixtape. Slowed down and featuring layered harmonies and a minimal groove, this cover is a  neo-soul reimaging of a classic from one of Ireland's most influential RnB artists.
Aimée, 'just a phase'
Swords pop sensation Aimée has shared her dance-pop anthem 'just a phase', bringing female empowerment and an exploration of sexuality to the forefront. Aimée shared her debut EP Confession on March 27th last year and has sprinkled single releases since then, blazing a trail as a soloist as well as a member of Irish Women in Harmony. Her latest offering stamps out any doubt that she needs anyone "to save her". An up-tempo beat and silky vocals from the Dubliner allow the track to embed itself in your mind - we love it.
Solkatt x Jack Ward, 'Questions'
Advertisement
Jack Ward has given Irish duo Solkatt and their track 'Questions' his own spin. Released on Moot Tapes sub-label Made Magnetic, the 'Questions' remix is filled with italo disco melodies that make you float. There's an ingenious key change - because why not? - that makes it perfect for October 22nd's opening night of clubbing. The Limerick producer first started making music almost 10 years ago, playing drums before moving to digital production, citing FL Studio as his weapon of choice. We adore his work.
Aonair & Caoi de Barra, 'Think Twice'
Powerful, heartfelt, breezy escapism with '80s drenched guitars, heart-racing rhythms, all with Aonair's warm vocals are what sum up the penultimate release from upcoming EP Loveheart Birthmark. 'Think Twice' features Caoi de Barra (Caoimhe) from Wyvern Lingo on vocals and was written, recorded, produced & mixed by Aonair, showcasing him as a triple (quadruple?) threat and an artist to sit up and take note of. Punchy and anthemic, 'Think Twice' is all about challenging gratitude and our attitude towards it in the modern world, how we react to opportunities presented to us and how focused many of us have become toward perfection in our lives.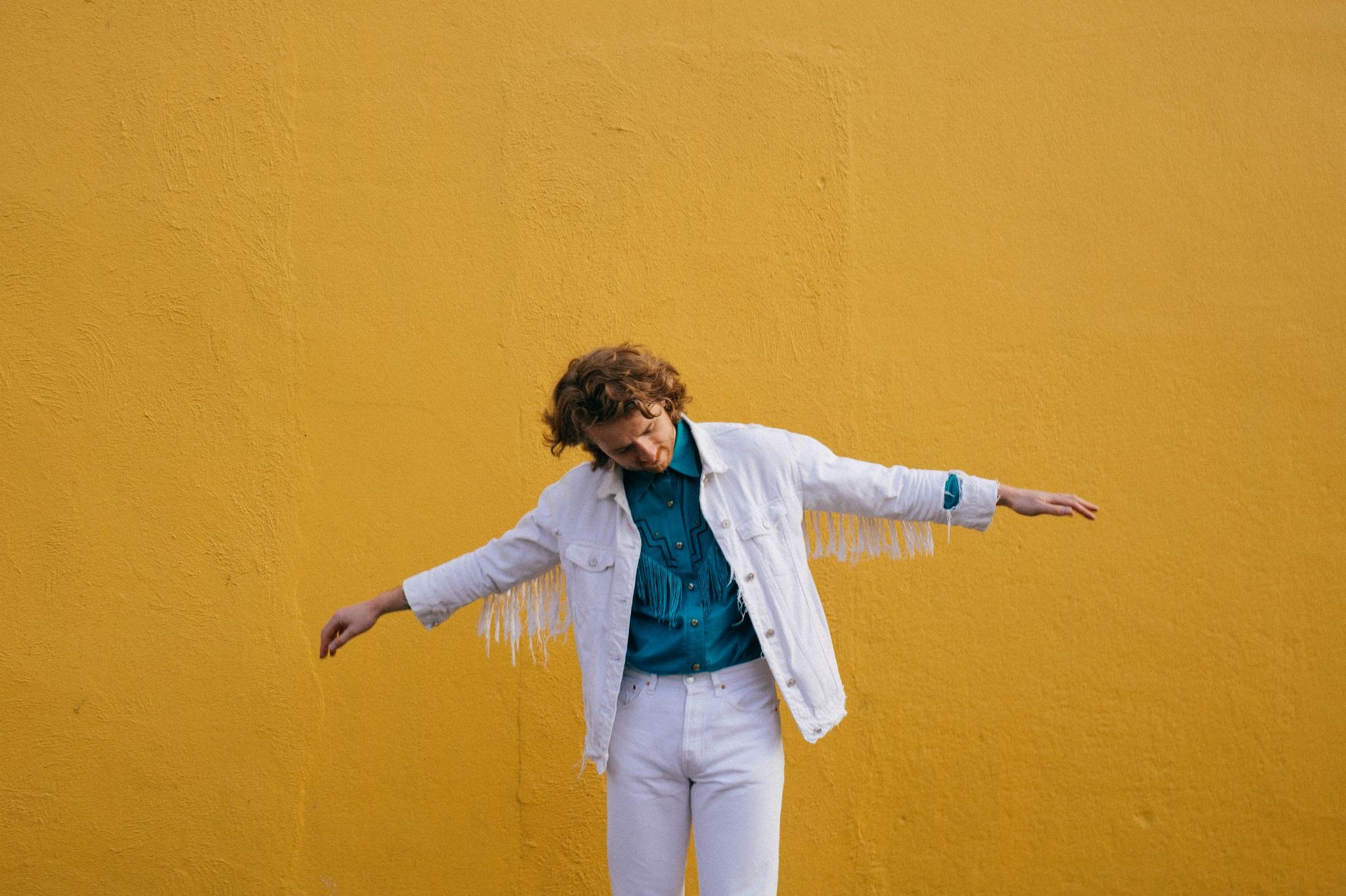 Hallie, 'Circles'
'Circles' marks the return of award winning artist Hallie following her year-long music journey, having achieved the release of three singles in her belt and national airplay. A stunning electro-pop anthem along the lines of Charli XCX, CHVRCHES, Christine & the Queens and LAUREL, the track is inspired by challenging relationships, especially those where maintaining firm boundaries are difficult. 'Circles' focuses on emotive, deep issues while bringing Hallie's sound to an upbeat dance-pop track.
Hallie initially began writing poems and songs as a personal way to channel her life-long battle with depression, anxiety and chronic pain into a soothing release. Diagnosed with inoperable end stage double jaw joint degenerative disease earlier this year, and with no hope of replacements due to permanent mental health and chronic illnesses, Hallie hopes to remind others that they aren't alone, determined to raise awareness of these conditions and permanently end the stigma surrounding them.
Advertisement
Shiv, 'Ha Ha Ha'
R&B sensation shiv is back with her new EP, The Love Interlude, and new single 'Ha Ha Ha'. Following the release of tracks like 'Here', 'Hold Me', 'Letting You Know', 'Waves', 'You & I', 'Golden', 'Over' and 2020's Me 2 Me EP; shiv has established herself as one of the country's most promising emerging artists – drawing influence from the likes of Jorja Smith and Biig Piig, while also crafting her own dazzlingly unique, soulful sound. The Zimbabwe-born, Kildare-raised singer-songwriter explores the inner implosions of your nervous system when you're feeling the magic of love and lust. Adding hip-hop beats with piano melodies and rich jazz influences, 'Ha Ha Ha' is another gem from shiv.
Listen to the playlist in full below: