Listen to some of our favourite new Irish tracks of the week below.
Nnic, 'Chase Dream'
Dark and evocative, the second track from Nnic's Slow Motion Fantasy EP - which lands on July 30th - finds the Dublin songwriter facing up to internal angst and confronting night-time intrusive thoughts. Moving distinctively away from the sleek dancefloor orientations of previous single 'When You're There', Nnic's latest track finds more in common with soundscapes explored by the likes of FKA Twigs or Arca. The track's tone moves into a horror-pop sphere reminiscent of Billie Eilish's 'Bury a Friend', with the rising artist forced to face her intense anxiety attack demons.
Shibashi feat. Aoife of whenyoung, 'All the Lights'
Brazil born, Belfast based Shibashi (real name Gigi Monterro) has dropped his long awaited debut track 'All the Lights', featuring the vocals of Aoife from whenyoung. The song is literally built for the dancefloor; infusing the perfect blend of alt-pop, catchy vocals and buoyant beats. The track was inspired by a fleeting romance at an Ipanema beach party, according to Shibashi. A globetrotting pioneer whose fabled live sets have put down markers as far afield as Rio, Ibiza, Berlin and Bangor, Gigi is internationally recognised as one of the industry's finest and is highly sought after when it comes to quality collabs.
Cosha, 'Hot Tub'
Irish songwriter and vocalist Cosha (Cassia O'Reilly) has finally shared her debut album, Mt. Pleasant. Started in LA and finished in London, the body of work is Cosha's missive on building a home away from home. Taking time to travel and relish in her 20s after the release of her debut 'RIP Bonzai' EP, her focus shifted away from music and onto life itself. Rostam, Emile Haynie, Koreless, and Mura Masa all appear on Mt. Pleasant, as well as vocal contributions from Coby Sey and Shygirl. 'Hot Tub' is a swirling vortex of sexual energy, featuring genre-bending R&B sounds and spoken word snippets - we're in love.
Erica Cody, 'Better Days'
The Baldoyle singer-songwriter has released her first single of 2021 today, with Cody describing 'Better Days' as a "special one" that she initially didn't plan to release due to its personal nature.
"'Better Days' fell out of me almost three years ago (times flies) when I thought better days didn't exist", Cody told her followers on Tuesday. "No matter what you may be going through with someone or yourself, feel your pain and push through because we grow through what we go through." The independent artists's previous single 'Calculated' reached Number 7 on the Official Irish Homegrown Chart last October, her first solo chart hit.
Inhaler, 'Totally'
The Dublin band's new track will feature on the quartet's debut album, It Won't Always Be Like This, due out on 9 July. 'Totally' premiered alongside an interview with Zane Lowe on Apple Music. Speaking of their progression as a band, bassist Robert Keating said: "We started writing this when we were teenagers and now we're adults." Frontman Eli Hewson added, "I wanted the songs to feel positive, because… it won't always be like this." The band have also announced details of their first full headline tour of North America, taking place in March 2022. A UK and Ireland tour precedes the US run this autumn.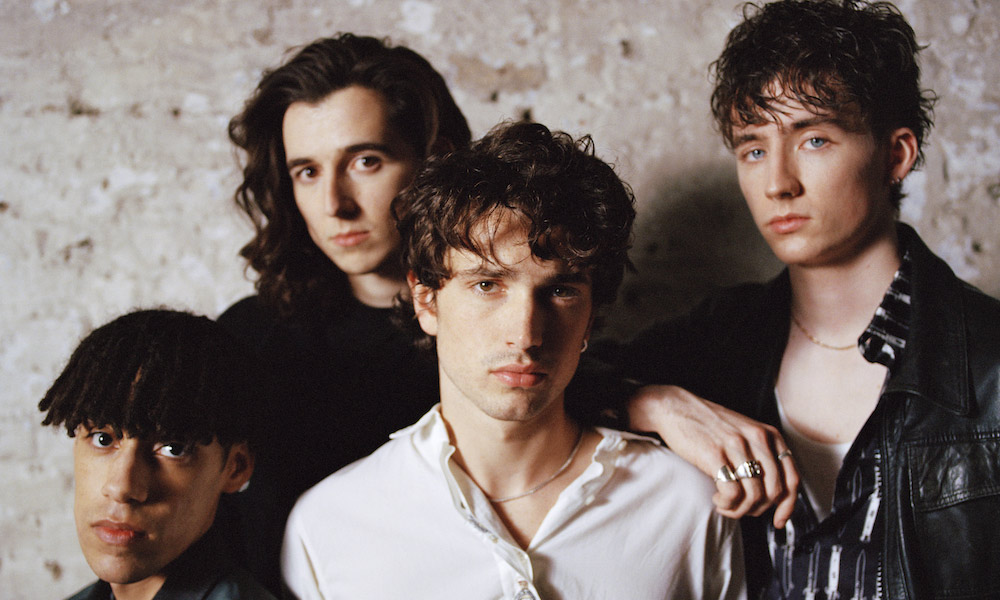 Robert Grace & Emma Steinbakken, 'Self'
Kilkenny singer-songwriter Robert Grace has joined forces with 18-year-old Norwegian singer Emma Steinbakken on a chilled out pop track. Touching on self-destruction and wrestling with inner demons, 'Self' has rich background instrumentation with a banger of a melody. The pair's harmonies on the chorus, "I just really wish that the voices in my head would talk to someone else instead", sound like heaven. Steinbakken's previous singles include 'Not Gonna Cry' and 'Without You', with Grace signing to Universal after finding TikTok fame and releasing the successful single 'Fake Fine'.
Jena Keating, 'It'll Be Grand'
24-year-old Cork R&B artist Jena Keating has shared the follow up to her recent single 'Alone' with the sultry, soulful 'It'll Be Grand'. Keating's silky smooth vocals are a blessing to behold on the song, which reflects on battling mental anguish. "Why is it so hard to breathe / Why can't I get anything right," Jena croons. Keep a sharp eye on Jena over the next 12 months, her ear-catching voice will become a surefire staple in the Irish music scene. 2021's '12:12' and 'Pick Apart The Pennies' have also marked her out as a rising musician, but 'It'll Be Grand' has all the elements of a hit.
Villagers, 'So Simpatico'
Villagers have released a brand new single ahead of their forthcoming album, Fever Dreams. The new video clocks in at over seven minutes and features frontman Conor O'Brien dressed up as a sad clown, a performance from the band, and another happier clown. "'So Simpatico' is a journey of awakening and self-reflection, of a sad clown finding love within himself and sparking that zest for life that was lost some time ago," director Rosie Barrett said. In April, the outfit also shared 'The First Day' and its music video, directed by Daniel Brereton.
Loraine Club, 'Desire'
Dublin six-member groove band Loraine Club recently shared the title track from their forthcoming Desire EP - out on July 27th - and it's a banger. Loraine Club originally started informally, when brothers Jordan and Zac Curtis began writing together after a collaboration between their two previous bands in 2015, sparking inspiration for a new project. The next years saw the pair join forces with friends Jonny Halpin, Brian Smith, James Connolly and Mick Keeley - all whom they had played with in previous indie outfits over the years. Two years (and a pandemic) later, Loraine Club are set to release their first EP, and announced a forthcoming gig at Workman's Club on November 19th alongside support act Fizzy Orange.
Automatic Blue, 'ASHTRAY'
Drew Linehan's career as a songwriter took him from youthful punk groups to Hausu's oddity outfit Repeater, to behind the boards on bedroom pop heights with Cork rising star Arthur Valentine. ASHTRAY has sinced announced the campaign for his solo album LOOK COOL DEAD, set to land September 24th on Hausu. New banger 'ASHTRAY' is informed by the aesthetics and songwriting style of 90s alternative rock, and the bold, beat-driven production of modern hip-hop and electronic music.
Aonair, 'Your Man'
Irish multi-instrumentalist Aonair has released his latest single 'Your Man' - taken from his upcoming sophomore EP, Loveheart Birthmark. Donegal native Brendan McGlynn has cut his teeth performing in several different bands, but his latest solo venture Aonair sees him truly stepping into his own. 'Your Man' is a spacey, psychedelic ode to '80s synth pop and is based around the subject matters of desire and possession. The track was inspired by '70s disco band LAX and their track 'All My Love,' which was released back in 1975.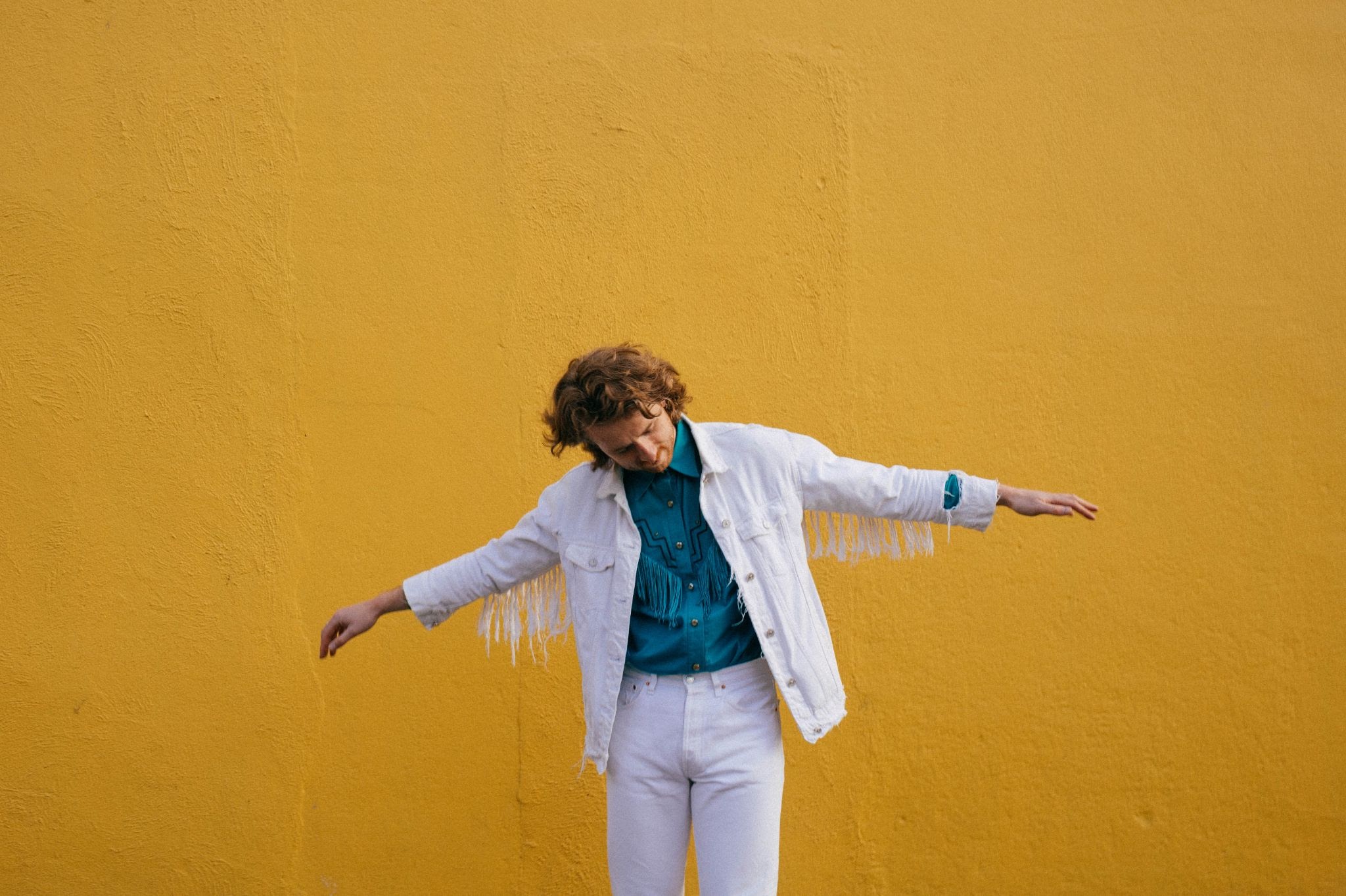 Pine the Pilcrow, 'Black Hills'
Ambient folk collective Pine the Pilcrow – comprising Kevin Murray, Rob Campbell, Shay Sweeney & Hannah Ryan – have shared their latest track, 'Black Hills'. The follow-up to April 2020 single 'If It's True' sees the outfit explore new genres and production techniques, with great results. Hallmarked by sweeping strings, big choral sounds and percussive rhythms, the track is a departure from the band's minimal beginnings. A host of new instruments and techniques are employed by the multi-talented group in 'Black Hills', steered by producer Alex Borwick. A sparkling piano solo rounds the music out stunningly.
Pop Wallace feat. Boyfrens, 'Out Sick'
R&B/pop artist Pop Wallace has teamed up with Dublin synth-pop artist Boyfrens on a smooth new offering. Pop Wallace met his collaborator when Soft Boy Records producer Gaptoof ran a series of 'beat battles' on Instagram in early 2021 to bring Irish musicians together online in the midst of lockdown. 'Out Sick' features effortlessly smooth production by the Arizona-based act himself, and further developed by Shaun Hennessy of Poxy Records. The song's lyrics deal with self-sabotage, excess, and self-worth.
Dan B. Patrick, 'Waiting'
Centred around Irish-Welsh artist Dan B. Patrick's tender but raw vocals, accompanied largely by a dancing melodic piano with powerful string interjections, the delicately poised and sparsely arranged nature of 'Waiting' gives listeners an unadulterated insight into his raw and intimate form of songwriting. It marks the first single to be taken from a larger body of work from Dan, due to arrive later this year. After moving to London to attend university, Dan spent the next few years earning his stripes on the London gigging circuit, meeting other artists like Maisie Peters and Etaoin along the way.
Ra Gerra, 'Indecisive'
Irish electronica / hip-hop duo Ra Gerra - consisting of electronic musician and producer Kobina and rapper and singer MuRli - shared the new video for 'Indecisive' yesterday after announcing debut album, New Vessels (set for release in July). 'Indecisive' is a song about how "making a choice is often preceded by a sacrifice, but even when the decision is difficult, indecision is rarely ever bliss." Despite being separated by about 2,000 kilometres, Amsterdam-based Kobina (Seán Arthur) and Limerick-based MuRli have forged a partnership to produce melodic, shifting music with emotive clarity and immediacy. Their first two singles, 'Terrified' and 'Pressure' have already generated serious buzz for the duo in music media circles.
O'SULLIVAN, 'Dig Gold'
'Dig Gold' is the second song and music video from O'SULLIVAN - the alternate-pop solo project of Irishman Ian O'Sullivan - who moved to Hungary 11 years ago to study medicine. Despite only releasing his first single, 'Little Bird', in November 2020; O'SULLIVAN has already made quite a name for himself as an indie artist to watch this year. Delivering honest '80s indie-pop "for staring out car windows" and armed with a vintage Casio synth and guitar, 'Dig Gold' is a contemplative yet catchy tune which envelops you with its richness - reminiscent of early James Vincent McMorrow.
Keith Margo, 'Hello Monday'
Since releasing his addictive debut single 'Rock N Rolla', Keith Margo has gone back to the music he would hear on the radio in his younger days, the poetry of Frank O'Hara and images from forgotten times - giving his new single 'Hello Monday' a strong feeling of nostalgia. A glittering tambourine carries you along through a wave of sun-soaked jangling guitars. On top sits a weaving, hypnotic melody with a groove-heavy rhythm section you won't be able to stop listening to. We're certainly keen to see what direction Keith's music will go towards next, but his 1960s haircut alone is pretty damn cool.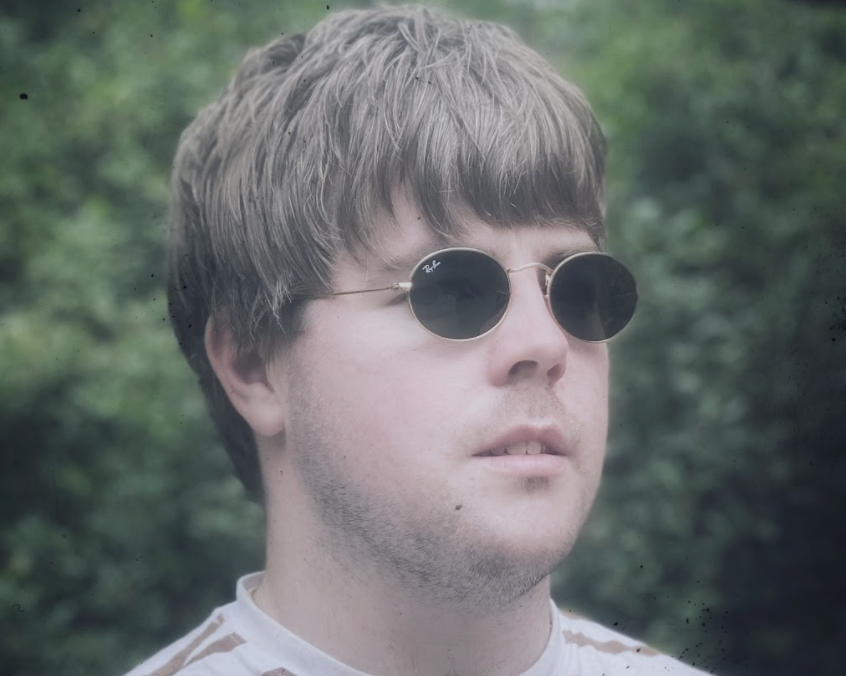 The Altered Hours, 'Radiant Wound'
'Radiant Wound' is a jaw cracking blend of psychedelic, new-wave and grunge. It marks the Irish post-punk group's second release of 2021 and follows up 'All Amnesia' which dropped in April. The years ahead are set to be as exciting as ever for The Altered Hours. The group recently signed to Pizza Pizza Records and announcing a UK and Ireland tour, which will conclude at Dublin's Grand Social on November 26th 'Radiant Wound' was inspired by the Cork group's dissatisfaction with the growing cost of rent in Cork and the ongoing housing crisis. "The message with this track is simple, we love the city that has had such an impact on us as a band," said co-lead singer Cathal MacGabhann about the track.
Maria Kelly, 'good enough'
As we move closer to the release of Maria Kelly's debut album, the artist continues her exploration of her own mental health journey. The follow-up to 2021's 'eight hours' and 'Martha' sees Kelly continuing the open, courageous lyrical style that has earned her fans the world over. 'good enough' is a song that shows Maria at her most vulnerable - yet with a spark that she has identified as a 'turning point' that she experienced during her therapy sessions. The rising act is signed to VETA Music along with friends such as HAVVK, Sive, St. Bishop and DYVR. A number of critically acclaimed releases have been accompanied by shows across Europe playing with and supporting the likes of Villagers, James Vincent McMorrow, KT Tunstall,
TV People, 'Out of the Silence'
'Out of the Silence' is the Dublin duo's first release of 2021 and follows up their slew of critically acclaimed singles in 2020; 'Kitchen Sinking,' 'Time Eats Up,' 'Nothing More,' and 'String.' Formerly a quartet, the group now perform as a duo made up of Paul Donohoe and Brendan Clarke. On their latest track, the rising rock duo double down on their dark sound which gained the attention of critics and music fans alike over the last 12 months. Dan Doherty, Christian Wright and Grammy winner Caesar Edmunds worked on 'Out of the Silence' with the Hot Press Hot for 2021 outfit.
Garrett Laurie, 'In a Way, It's Okay'
Garrett Laurie is a singer-songwriter from Belfast whose debut, bedroom-recorded single 'Have Fun', was released in March 2020. 'In a Way, It's Okay' discusses harmful habits, crutches and indulging in bad behaviours for the sake of a loved one, blending a thudding modern synth pop riff with grandiose orchestral instrumental breaks. Reminiscent of classical Hollywood film scoring but offset by strong, '80s synth pop riffs; the sonic aspects of the track capture the subject's sense of confusion and the discontentment clear in their lyrics. 'In a Way, It's Okay' will feature as part of their first studio recorded project, 'Answer Me!' which is set for release later this year.
https://soundcloud.com/garrettnolan/inawayitsokay
Robert Power, 'Face In The Mirror'
Dublin based independent artist Robert Power hails from the town of Carrick-On-Suir in County Tipperary, Ireland. Having also trained at The Gaiety School Of Acting and gone on to work professionally as an actor, writer, producer, director and voiceover artist; Robert's latest track further proves his reputation as a powerful, heartfelt and thought-provoking musical talent on the scene. Robert's acclaimed play, A Story Of Destiny, directed by Olivier Award Winner Donnacadh O'Briain, is also set to showcase at the 2022 Edinburgh Fringe Festival.
Dylan Flynn and The Dead Poets, 'Shine'
the band recorded and produced the track themselves, with their drummer, Gavin Murray, mixing. The track is set to come out under the Limerick based collective, BitDepth. The song opens with luscious picked guitar and atmospheric synths, which are swiftly followed by Flynn's distinctive vocal.
Optmst, 'Luv Hz'
A nine-minute epic spanning ambient, breaks and golden era-IDM influence, Optmst's 'Luv Hz' boasts major tears-on-the-dancefloor energy. It's a 6am sun-riser of universally felt beauty. Optmst's sound is deeply inspired by primitive trance states.
Strangers With Guns, 'Dr Smile'
Dublin-based outfit Strangers With Guns sonically recall the '90s aesthetic of dirty rock and grunge, along the lines of Melvins, TAD, Mudhoney and Rollins Band. Their latest track 'Dr Smile' is a reference to Philip K Dock's book The Three Stigmata of Palmer Eldritch, which features a computer counsellor by the same name. The song's theme is about refusing to accepting 'your lot' rather than feeling doomed.The heavy grunge song ends with frontman Jeff Crosdale repeatedly shouting, "All I do is smoke craic and throw bricks at kids" because...well, why not?
Listen to the Hot Press 'New Irish Songs To Hear This Week' playlist below: