Malaki: "When you start to lose a crowd, you have to become your own hype man on stage"
Soulful Dublin hip-hop sensation Malaki chats to Hot Press about his upcoming Body & Soul Festival appearance, new music on the horizon and the trickiness of playing Trinity Ball at 3am.
Hugh Mulligan, aka Malaki, is no stranger to performing. Or to festivals, for that matter. He's more than ready to hit his first Body & Soul Festival this weekend, which will see the likes of Mogwai, Pillow Queens, CMAT, Sampa the Great and the brilliant Róisín Murphy light up the stage.
Since its beginning in 2008, Ireland's longest running independent festival, now entering its 12th year, has long-since placed sustainability at the core of everything it does. The Westmeath event has signed up to the Green Deal Circular Festival, with ambitions to implement a fully circular festival model by 2025. It's the only Irish festival to do so at this current time.
The Hennessy Stage, meanwhile, is hosting some of the nation's brightest hip-hop talents, though their music encompasses neo-soul, jazz, pop, trap and so much more. Malaki has years of experience in the industry under his belt, having released a slew of singles in 2019, 2020 and 2021.
Malaki first emerged onto the Irish music scene three years ago alongside best friend and close collaborator Matthew Harris. Unleashing a slew of effortlessly powerful singles, from 2019's 'Call Us By Our Names', 'Cuppa Tea', '46a' and 'Butterfly Boy' to 2020's Chrysalis EP, alongside 'Fair Play' (feat. Lucy McWilliams), 'Baby Bubblegum', 'Cavalier' and Van Morrison tribute 'Someone Like You 2'.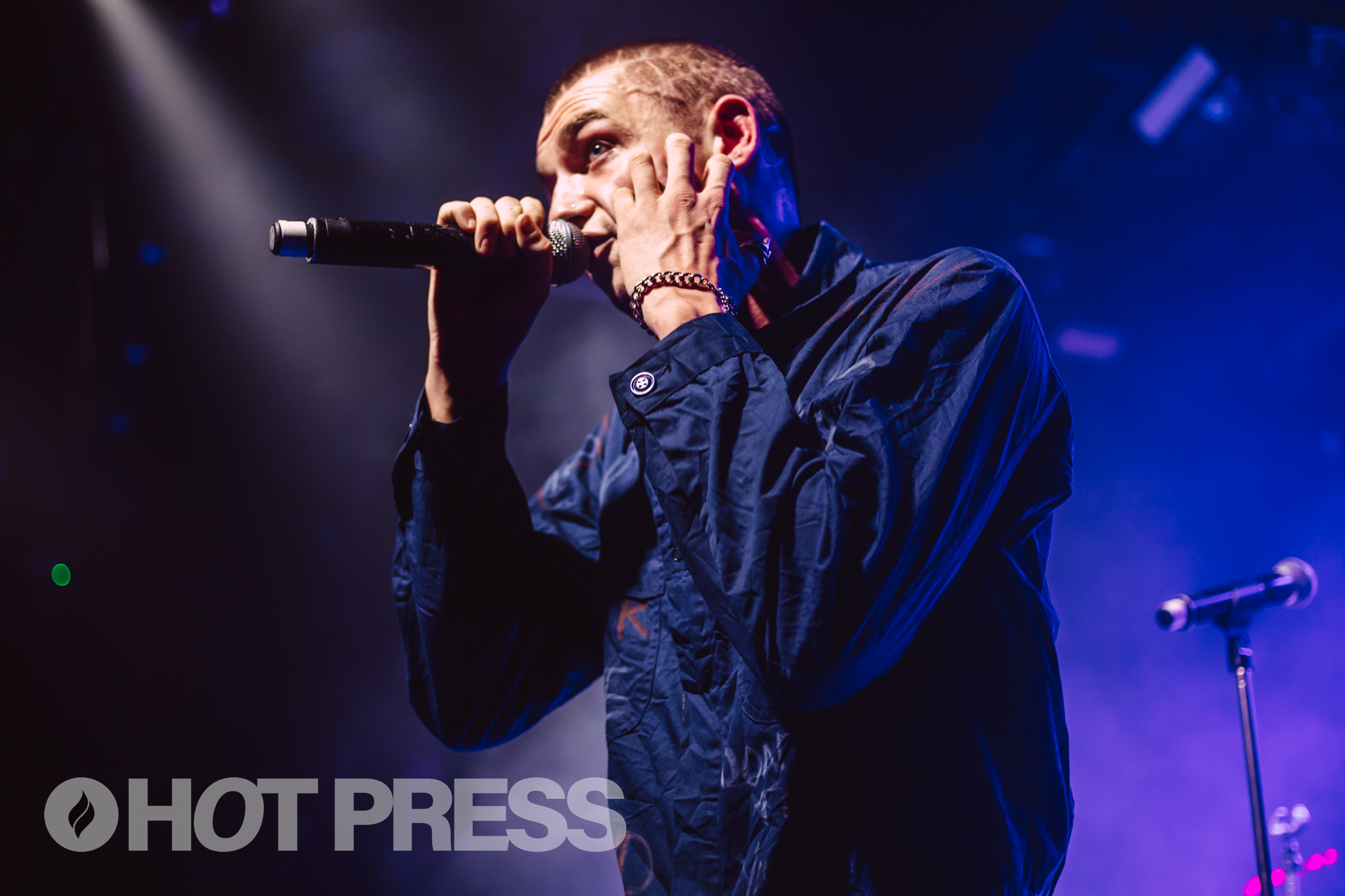 Advertisement
Last year's Don't Forget To Take Your Medicine EP led to a collaboration with breakout Afro-Irish singer-songwriter Tolu Makay, 'The Light'. The likes of Celaviedmai, JyellowL, Mango x Mathman, UNQ, Tomike, Monjola, Shiv, Aby Coulibaly and more will perform on the Hennessy Stage ahead of Malaki.
"This is my first time going to Body & Soul festival," he tells me over the phone, energy at a 10 as always. "I bought a car and am driving to each festival this summer, I'm trying to treat it like a job so I'm on the sober buzz."
"I know pretty much everyone on the Hennessy Stage, which is the great thing. If I could, I'd camp out there and watch every act," Malaki adds, enthusiastically. "Obviously, the other acts at Body & Soul are incredible, but the best of the best Irish hop-hop acts will be at our stage. I'm teaming up with Nealo during my set, which is at about 10pm. We're doing 'Glory Days' from the Cocoon Project, from two summers ago. We never get to do it, this'll be our second time performing it live."
Whose set would Mulligan attempt to get a front row seat for?
"I've never seen Jafaris live properly before, so I can't wait to see him perform," the spoken word artist tells me. "He doesn't do that many live shows, so it'll be special. I'll be interested to see what tunes he plays. Remi Wolf is playing on Sunday, I'll definitely be heading over to see her. I love her character, her personality - her music is bangin'. If you were to listen to it without seeing this woman, you'd picture her exactly. She lives and breathes her music, she's great live."
Advertisement
"Sampa the Great is an artist I love. I only know some of the tracks, but his lyricism really speaks to me on all the songs I've heard so far. I adore piano, it's my favourite instrument so I just want to relax and see him play. Roisin Murphy is obviously a legend, we all have to see her. She was playing the 3Olympia Theatre recently. Róisin, Sampa and Remi would be the three I'm gagging to see. CMAT's amazing live, as well. It's a great Body & Soul line-up."
Can his fans expect to hear new music from Malaki in the next few months?
"Yes! I have a few new singles coming out, and I'll be playing one of them on Sunday," he nods, grinning. "It's different to what I usually do, it's the kind of music I want to start pursuing and the type of lane I want to go down. I now have a band that I'm playing with, and I want to incorporate live music more into my set. I think that hip-hop acts are sometimes seen as just a rapper, and I feel I'm more of a songwriter and artist. I'm trying to branch more into that.
"I hope to have a new track out in August, and you'll get a sneak peak of that song at any show I play this summer. It sounds amazing!" he smiles. "There's a reason why I love this type of music, because the crowd starts jumping literally the second it starts. It's slower, more relaxed and laidback but I want people to be moshing and having a good time. Only a certain type of music can do that."
Festivals can present challenges to artists when it comes to gripping the crowd's attention.
"There's really only one time that happened, and it was because of the time I was playing at. It was Trinity Ball at 3am, and getting the closing slot was great. There was a massive crowd, but everyone was off their heads!" Malaki laughs, shaking his head. "It was like a Wezz disco. That was my hardest time in terms of grasping the audience's attention. When that happens, you have to become your own hype man. I'm alone on stage now, up the front. The crowd works off you, so I'm running around the stage for the entirety of my set.
"There's not a moment when I'm not throwing my energy around. It's how I release myself, and the audience has a great time. If you go into the crowd and just get them riled up, they love it."
Advertisement
Has the rising star got any favourite festival moments of his own?
"One of them was my first ever festival I went to. I was 17 with some of my mates, and now I'm playing it this year," he offers. "I remember going through the headline acts, taking the piss out of some of the names and now it's me on the line-up. Thats surreal.
"Also, myself and Matthew [Harris] went to see BROCKHAMPTON at one festival and ended up just running around, screaming: "Keep a gold chain on my neck/Fly as a jet, boy, better treat me with respect" for hours afterwards! Those were some of the best times, and I'm so excited to play more festivals and make new memories.
Revisit our 2021 interview with Malaki here.
Catch Malaki's set this Sunday on the Hennessy Stage at Body & Soul Festival 2022.