'I'd love to have Katie Taylor in and apologise': The Full Hot Press Interview with Jennifer Zamparelli
By the time she was given her verbal P45 by Alan Sugar in 2008, most of the 7.3 million people watching season four of The Apprentice were of the opinion that Jennifer Maguire was the most permafrosted of ice maidens who'd trade her granny for a bag of spuds to get on in the competition – and in life.
Already a successful marketing consultant, the then 27-year-old had enjoyed the boardroom jousting – she was eventually fired after the seventh task – but wasn't prepared for the level of tabloid intrusion that followed.
Her feeling of being thrown to the wolves by the programme-makers, who she says offered contestants zero support or protection, turned into anger and humiliation when her now very ex-fiancé talked sexclusively to the News Of The World about their love life. Let us hope that karma has since given Axel Pfaender a massive bite on the bum for his 'Jennifer had me over the bawdroom table' betrayal.
Having your (supposedly) private life picked over like that might have derailed some people, but at RTÉ's behest Maguire headed home to Dublin and started a successful relationship with the national broadcaster, which has included co-starring roles in Bridget & Eamon and Republic Of Telly – the latter allowing her to ask Michael O'Leary "What's it like to be the biggest prick in Ireland?" – and gracing the 2fm airwaves with first Breakfast Republic and now her own weekday 9am-noon slot, which is the station's first attempt at an all-new morning talk show since Gerry Ryan died.
Along the way, she's married actor and stuntman Lauterio Zamparelli, had two kids and pissed off alt-righters with her highlighting of all that's wrong with Direct Provision. Add in her goading of Peter Casey and support for Repeal, and you can understand why Ireland's alt-right brigade hate her almost as much as they do Hillary.
Whilst I'd taken all that ice maiden malarkey with a pinch of salt, I wasn't expecting Zamparelli to be as affable and open as she is when we meet out at 2fm, just after she's come off air.
Stuart Clark: How are you getting on with the new show?
Jennifer Zamparelli: It's like diving into a big black pit of the unknown. It's scary territory when people aren't used to hearing you talk like that. I spent so long in the passenger seat, now I'm driving the car. Matt, who produced our breakfast show, gave me some great advice. He said, "Take risks. Do what feels right. Listen to yourself. And remember, it's not a real job." It took a huge weight off my shoulders. Like, "Yeah, Jesus Christ, I come from a business background. This is Mickey Mouse. I'm not saving lives. Take risks. Do what feels right." I listen to my gut more now, I think. Even so, I was nervous as hell going on for the first time!
You didn't sound nervous.
Thanks. I'm glad I was able to pull off the deception! I really had to find my feet those first couple of weeks. On breakfast, it's very quick. People are commuting and want information presented in a bam-bam-bam sort of a way. Mid-mornings are different because the audience has more time to listen. You can do stuff at 10.30 that just wouldn't work at 7.30.
Anyone doing your slot is going to be compared to Gerry Ryan – an extremely tough act to follow.
I literally had to follow him the other day when – damn you, Will Leahy! – they put together that 'new' hour of the Gerry Ryan Show for 2fm's 40th birthday. There isn't a talk show host in Ireland that wouldn't suffer by comparison with Gerry. He was a master of the art.
Did you ever meet him?
Just the once when I took the piss out of him on the red carpet for Republic Of Telly. He took it well! I was on his show once after doing The Apprentice. He rang me in my boyfriend's student flat, and I told him I was currently watching a rat chase a squirrel up a tree because he lived in an absolute dump. It's probably good that I'm not a radiohead and wasn't in the country to hear Gerry at the height of his powers. If I had been, it really would be a case of, "Fuck, how do I follow that?"
Talking of boyfriends, you must have felt totally betrayed when that News Of The World 'sexclusive' appeared?
My ex-? Yeah, I didn't like my mum fucking reading it, although she was like, "Well done!" afterwards because I'd been enjoying my sex life. I didn't mind anyone else reading it, but your parents… I was a nobody coming out of this reality show and my ex- gets ten grand for selling a story like that.
I remember Amy Winehouse saying to me, "You've no idea what being in the eye of a tabloid storm is like until you experience it yourself."
Jesus Christ, I experienced it in the 48 hours after they printed that. It was just crazy over there – and still is. Last year I did a show called Jen's Weekend where I went around London with people like Joel Dommett from I'm A Celebrity… Get Me Out Of Here and somebody from Made In Chelsea and the attention was constant. They can't go anywhere, you know?
Some say: they've invited it on themselves. As, indeed, did you by appearing on The Apprentice.
You're absolutely right. The problem I had with The Apprentice was that we were just cut adrift. Some of the stuff that happened like coming out of a club and a photographer taking a picture up your skirt: it was horrific.
Two former Love Island contestants, Sophie Gradon and Mike Thalassitis, died by suicide not long after appearing on the show.
They don't look-after their people when they come out. It's a huge problem. I went through all of that when I did reality TV, and I won't buy into it anymore. Sometimes I can't watch Love Island because I know how fucked up their life is going to be when they come back. Like they're 21, 22. Apparently, they're having sex in there but the Love Island producers aren't showing it this year. They're like (claps her hands), "We're not gonna ruin their lives" and I'm like (claps again), "Well, you've probably done that already."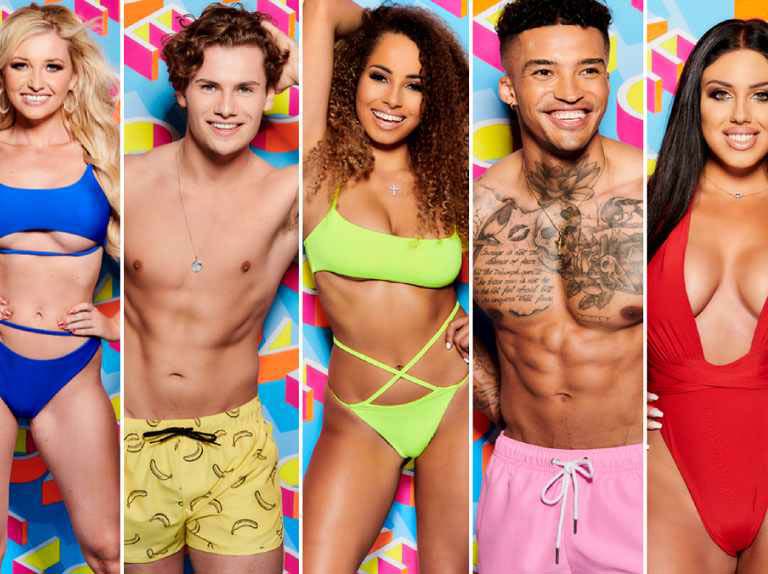 Did you go through any sort of psych evaluation before doing The Apprentice?
The 'psych test' was basically just a form: there was no real evaluation. You have to be so, so careful. One of the guys on my show was a reformed drug addict and alcoholic ex-army guy. When he came out of The Apprentice it was all over the papers about his addiction and everything. He's in a very good place now but he wasn't then. It's a really tough way to make a few quid. I said, "Look, I don't want to be part of this world, I want to move on." Luckily, I had a very supportive family who knew the real me. They knew I wasn't the person I was made out to be in The Apprentice.
The Jeremy Kyle Show was axed for cynically manipulating some of the people who appeared on it.
It can be a vicious place, especially for young people who don't have the same life-experience that you and I would have now. Production companies and networks need to be completely honest with people they're getting into a contract with: "This is what your life is gonna be like. This is what's going to happen." There's a lack of honesty.
Does the radio show feel like the first time people are actually getting to hear the real you?
I suppose so. We all play a character. We all had a role on the Breakfast Republic. Bernard O'Shea is definitely not a stupid man although he plays it very, very well. So, we all had our roles and that dynamic really worked and it was great fun to do for five years. But it was time for a change – and I'm enjoying it a lot more than I thought I would.
What degree of editorial control do you have?
To my surprise and delight they've left me to pretty much get on with. I mean, I've a brilliant producer who comes up with lots of great ideas, but the things that work best are the things that I'm interested in myself. I didn't want to go the "new book to plug" or "who's in the RTÉ canteen today?" route. Often, the big guests are quite guarded and don't give an awful lot. Today, I had this guy on, Robbie, who was diagnosed with HIV at twenty-one, just telling his story. His generation hasn't got a clue about AIDS. For us, in the '80s and '90s, people were dying. We'd all seen Philadelphia. But for their generation it's done and dusted – which it isn't of course. HIV infection rates are up again because the effects are less visible and it's not considered the 'death sentence' of old. But it's still a major, major problem.
You did a very good piece the other day about being transgender in Ireland. Did you know any trans people growing up?
No, never. Now, you hear about four or five-year-olds identifying as male or female. It's a conversation that needs to be had. I put my hands up and was like, "Explain it to me." We're all afraid to use the language and offend anbody. We're all so woke at the minute, but we just need to be educated a little more. So we had our sex therapist, Rachel Cooke, on and she went through it all very bluntly. And we were getting so many texts going, "Oh, thank god. That makes sense now." People genuinely don't want to put their foot in it, but they tend to because they don't know what the fuck they're talking about.
A lot of people were expecting a less testosterone-y Breakfast Republic, but you're dealing with some pretty serious subjects.
We like 'sexy' topics, but I'm also really interested in people living in direct provision. It's been so difficult getting somebody onto the show who's currently experiencing it, but I'd really like to go down that road. There's a GoFundMe where you can donate towards sending people in direct provision to college, which is very important and how I got started on the subject.
Direct provision does seem like a human rights violation.
It's insane. Before doing this radio show, I went down to Cork and met a group of people living in direct provision from various houses. A lot of families talked about a lack of food and the racism they get. I was just about holding it together hearing their stories. But then, there was a girl in a predominantly male unit. She had no family and was talking about how unsafe she feels and having to lock her bedroom door. A lot of them turn to drugs, a lot of them are depressed and with all the noise levels she can't study. And then she goes into school and gets racist abuse. People don't talk to her because she's in direct provision. She has all that to deal with in school. That broke me. Like, I was fucking gone at that stage. It was so, so, so sad.
When I travelled to the refugee camps on Lebanon's northern border, none of the Syrians I met were dreaming of a life on benefits in Tullamore. They wanted to go home.
They just want to fucking have the opportunity to work. A lot of the mothers were saying, "We get up, we bring our kids to school and go back to the unit and sleep 'cause we can't do anything else." We can't afford to do anything else. And their mental health is suffering badly. The biggest thing I got from it, though, was this guy going, "I want to say I love this country. I love being able to walk the streets of Cork and not be beaten or imprisoned because of my religion and sexuality." He's saying, "I love this country, I love the people." But direct provision is a dirty stain on our society.
There has been a suggestion that getting your own talk show was partly down to 2fm boss Dan Healy wanting there to be gender balance on the station.
I think someone in a boardroom years ago said, "Women don't like to listen to other women on air" and it stuck. I don't necessarily think it was true. And I actually don't think Dan consciously went, "Okay, we're going to go with a female lead. Who do we have?" I genuinely think it was, "Who's right for the job?" I hope it was!
Are you sweating over your first set of JNLR listening figures?
I want the show to be a success, of course, but what I've said throughout my somewhat unexpected broadcasting career is, "If it happens, it happens." I don't have that banging desperation to succeed because I come from a business background, and if it all goes tits up I can go back to it in the morning. As a result, I feel able to say "no" to a lot of stuff. If the show flops, but I've given it what I feel is my best shot, I'll be okay with it. If you're doing the personality radio thing, it's got to be your personality. You can hide a lot more on the telly with the hair and the makeup, but radio is different; people can spot a fake a mile off. Larry Gogan said to us once on breakfast, "Just remember you're speaking to that one person in their kitchen listening." So I always try and bring it down to that.
Who is that person?
A female, 25 to 35, I suppose. That's what we're going for. I want it to be a show that women can't miss. And that men listen to but don't tell people that they are.
What if the show's a huge success and the BBC comes a calling?
People, even my family, say, "You might get something in London" and I'm like, "Don't want it. I'd have to live over there. Done that." I just bought a lovely house six minutes from work…
Why would you want to live in xenophobic, lurching to the far-right Brexit Britain?
I wouldn't. America was always the dream. We have our visas. They're actually running out next week; we should fucking use them. My husband was doing a lot of work in the States and we were going to go over and live there, but I was like, "Jesus, I'm not going to put my child in school in a country where there's no gun control." It's just so scary. I'm very happy where I am now, though reading about all these false widow spiders in Ireland I might have to move.
How old are your kids?
Florence is four-and-a-half, and Enzo is one-and-a-half. It's okay at the moment because one of us is always with them, but when they get to ten or eleven and start wanting to hang out on their own with their friends I'm going to be like, "Where are the bleeding kids?" You've these gangs on the northside of Dublin who are just intimidating people. It's frightening.
Would you like to be sixteen now?
Oh Jesus Christ, no. I wouldn't like to be twenty now. I think communication is key. I'll make sure my kids know that they can come to me at any time. One thing Lottie (Ryan) said about her dad was that, no matter what was going on, it could be three o'clock in the morning on O'Connell Street, she could call him and he would pick her up. Just get them home safe and worry about the details later.
You've spoken about the pressure teenage girls are under to post sexualised images on Instagram.
Yeah, and the pressure to send nudes to their boyfriends. We were talking about the huge culture of this on air and, half-joking, I said, "If you want to send a nude, grand, but just don't get your head in." Straight away I got a message from a mum saying, "Your advice was amazing. I've two daughters and, you know, telling teenagers not to do something just makes them even more determined to do it. It's like our parents telling us not to smoke when we were young. If they can't be identified it can't be used against them." It's sad having to think that way but that's the reality of the situation.
Are any topics off limits?
No, nothing is.
It must have been good for the soul calling Michael O'Leary a prick on Republic Of Telly.
Yeah, he is a prick, so…
Who else have you called a prick?
Lots of people; it's a specialty of mine.
Anyone you thought was a prick but actually turned out to be okay?
Yeah, I'd bought into what an arsehole (Irish model and reality TV star) Jeremy McConnell was. I was like, "Really, we're having this guy on?" He won't see his kid and is into drugs and, you know, is just a bit of a mess. I was going to exercise a bit of that editorial control… Anyway, he comes on and tells me that he lost his mother when he was a teenager. Eighteen months after that, his brother died in a car accident. Then he lived with his dad who he lost two years ago. Everybody's dropping dead around him. He was very fit and healthy, but got into drugs and felt so bad because the last time he saw his dad he was on a massive session with a load of coke. He's from Sutton, which is next to me in Baldoyle. It really got to me. For the first time ever I felt myself welling up on air. I said, "Can I be honest? Given your history, I thought you were a bit of a knob. You've just taught me never to judge a book by the cover. The media makes you out to be a certain way and you're absolutely not that way." You never read about the trauma he's been through. Jesus Christ, it's like, "Hey, this is life."
I was really hoping to dislike your Dancing With The Stars co-star, Nicky Byrne, on account of his being in Westlife but sadly he's a lovely bloke.
That's really annoying, isn't it? You'd love Nicky to be a knob but he's not. Both personally and professionally, he's very giving. Sometimes comedians are the fucking hardest people to work with.
You've got to have an ego to work in comedy, but those egos tend to be very fragile.
That's it: you've hit the nail on the head. We had a lot of comedians on Bridget & Eamon and me and Norma Sheahan, who's an actor by trade, would feel a bit uncomfortable in the canteen because sometimes it's just a pissing contest. They're like, "Who has a funnier joke?" And if somebody did have a funnier one they'd be really pissed off.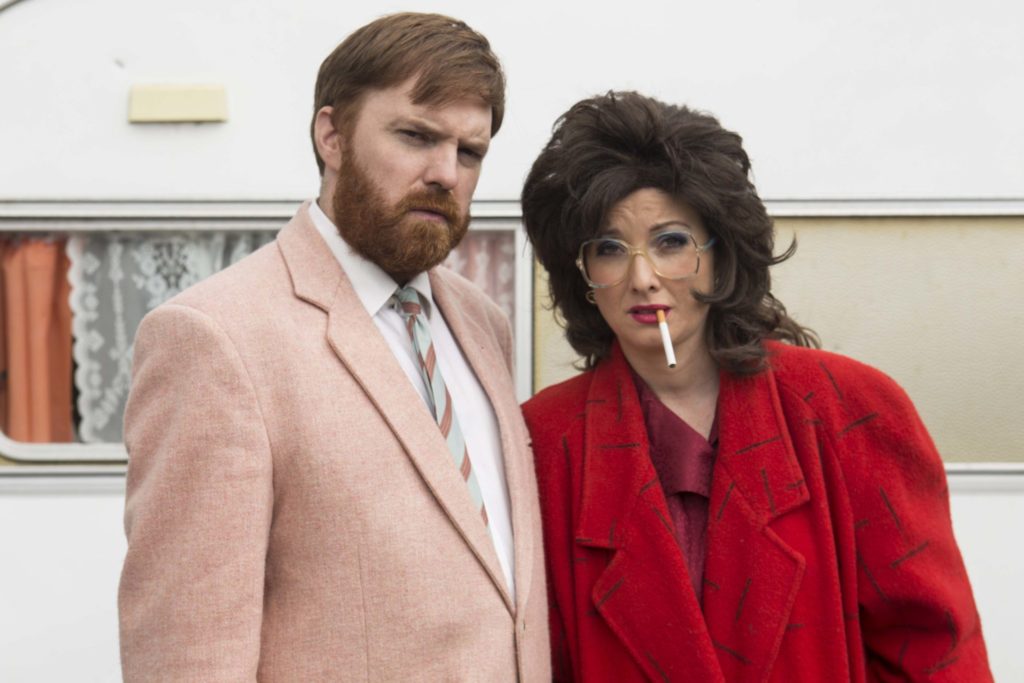 Is Bridget & Eamon on the backburner?
Yeah, we didn't have time to write this year. I'm focused on the radio show, Bernard's writing a book and Jason's busy doing other stuff, so we thought we'd take a break. It's just been picked up by Amazon Prime, which is great. Hopefully, we'll be back. It's great fun to do, but quite intense. This is the first summer I'm not in a fucking studio for 14 hours a day, six days a week.
Your dad was a Guard, which must have given you lots to rebel against.
Oooooooh my God, yes! He was great, but quite strict. I left when I was 18. I was gone out of the house and I lived all over the place in the UK. The local kids always did the knick knack on our door 'cause my dad was going to run out and chase them.
What were you like at school?
Terrible. I got kicked out a few times.
For doing – or not doing – what?
Oh Jesus, not going I suppose. It never really suited me, school. But I wish I'd listened more in Business Studies class because when I opened up my business, I had to fucking teach myself that stuff all over again. Even though there were six of us, I felt like an only child because they were a lot older than me.
Did you have your drug experimentation days?
Haven't we all?
Yeah.
I didn't really party until I moved away. I had all the fun when I lived in Bristol from 2001 to 2006 – and then came home because I was having too much fun.
A former banker once said to me, "There are more Class A drugs per square yard in the City of London than there are in Motörhead's dressing-room."
Very possibly. My attitude was always, "Don't go to that party if you can't say 'no'." I worry about that in my relation to my kids. Will they be able to handle the peer pressure? How easily accessible will drugs be for them?
Are you in favour of the decriminalisation of drugs for personal use?
I would have seen more damage done with alcohol. I have friends – big time hippies living in yurts – who'd smoke on a regular basis, and I didn't even think of the long-term damage. But then we had a guy do a report speaking to doctors, and my mind was completely changed. I would love to see the power taken away from the drug dealers and the gangs. We had a father on whose kid was given stuff on tick, and when he didn't have the money for it was stuck in a boot. That'd be a plus for me, but is decriminalisation really going to stop that? I don't think so. So, I'd have to say "no."
As an ardent supporter of both, it must have done your nut in not being able to publicly back 'Yes' votes in the same sex marriage and repeal referenda.
Yeah, that was hard, but you're told about balance and RTÉ having to be a place for everybody, lunatics and all. And when you think about it, you're like, "OK, that makes complete sense." Now that the campaign is over I can say whatever I want to about abortion, although if we're covering it on the show, there needs within the item to be balance. Somebody pro-, somebody anti-. That's public service broadcasting.
Were you around any of the days that Gemma O'Doherty and her Anti-Corruption Ireland cronies picketed RTÉ?
There are so few of them you don't notice they're there. People picket outside here all the time by the way. She's a very, very sad woman. She posted a picture of a primary school class in Longford, all different cultures and races, with a 'This is what's happening in our towns' sort of thing and I just posted back, "Isn't it beautiful?"
So you wouldn't be a proponent of the Great Replacement theory?
Jesus Christ, no. Fucking hell, no way. Bring it on! My husband's from Bristol which is a huge melting point: it's very multiracial. He's got a lot of black friends and I love that. It's brilliant that growing up and going to school, my kids will be mixing with other kids from all sorts of different backgrounds. What's also really exciting is this new wave of youth activism: young people taking to the streets and demanding changes in this country. I joke about everybody being so woke now and you can't say shit, but credit where credit's due. They're so passionate about what they do, moreso than I ever was in my teens and twenties 'cause I was too busy getting drunk.
Do you lock horns with people regularly on social media?
I tend to stay away because, to be honest with you, I don't think it's a very good place to be. I can't deal with the bots and the negativity sometimes.
I remember you getting a lot of flak when you revealed what Peter Casey said to you off air about direct provision.
Yeah, I wasn't very popular with a certain group of people.
It's hard to have a nuanced debate in 280 characters.
Yeah, it really is. I try and save all that for on air. If anybody texts the show with well articulated criticisms we try and get them on so we can talk it out because understanding these people is key. Peter Casey would've been my go-to for my first interview but I don't think I'll ever understand him…
Does it worry you when your husband goes off to work as a stuntman?
Insurance can be tricky, but he loves what he does. There's so much stuff being made in Ireland and he's worked in the UK and the States as well. Personality-wise it really, really suits him although he does get more achey now that he's older.
Did you ever meet Katie Hopkins who was on The Apprentice the year before you?
I met her at a photo-shoot in London. She was very lovely. If you speak to any researcher in here who's met her, they say she's very down to earth, very chatty, very nice. And then she goes on air… a lot of it is for show I think.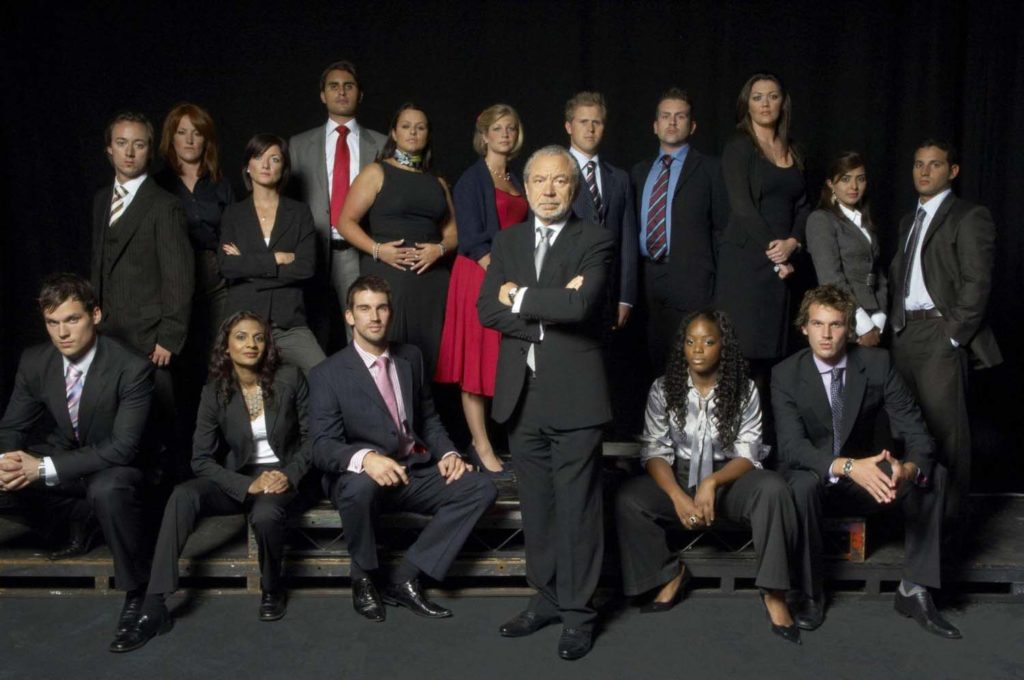 This being Hot Press, I'm obliged to ask you about music.
I was worried you would…
What was the first record you bought?
Er, Five Star. I'll have to start a 'Where are they now?' and discover what happened to them.
Best gig?
Orbital three years ago at Electric Picnic.
Worst gig?
I don't know if it's officially the worst, but I was soooo disappointed the other night with Stevie Wonder. After the first song, I was like, "Please, get better!"
Had I have been in possession of an assault rifle, I would've taken out the awful Studio 53 1/2 DJ Stevie had on stage with him.
When the DJ told me to turn to my husband and ask him for a dance, I was like, "Irish people don't like that shit. Don't do that here. We're awkward." When he sang the soppy numbers I was very happy but we left at twenty to ten. The sound wasn't great so I could've misheard, but I think Stevie Wonder might have asked the crowd to say, "I'm whiter than bread." I was like, "What?!"
Finally, who's on your interview bucket-list?
Daft Punk. Do they do their own gigs anymore or just hire people? Katie Taylor. I'd love to have Katie Taylor in and apologise for taking the piss out of her accent and voice.
Jennifer Zamparelli is on 2fm weekdays from 9am-noon
RELATED
Lifestyle & Sports
24 Feb 23