World renowned as the home of American movies, Tinseltown's unrivalled glamour makes it a must-visit destination. Hollywood reporter: Aoife Bradshaw
Where is it exactly?
Hollywood is located in central Los Angeles – and isn't to be confused with the Wicklow village of the same name (you don't want to mistake the two when making bookings). If the gorgeous weather and equally stunning people aren't enough to clue you in, the iconic sign resting over the Hollywood hills will confirm that you're in the right place.
Why should I go?
As Madonna once observed, everybody goes to Hollywood – and with good reason. First off, any serious film fan will want to make a pilgrimage to the home of the stars. The city oozes glitz and glamour from a time gone by, yet still manages to remain relevant. There's also a good chance of spotting celebrities, whether on the streets or at the numerous film premieres throughout the year. If nothing else, go for the people watching. Hollywood is home to those trying to make it – whatever 'it' is. The area boasts a distinctive mix of the weird and the wonderful, with enough attractions to keep even the most cynical entertained.
What are the touristy things to do?
Advertisement
To begin, delve into the area's rich back-story in the Hollywood Museum (1660 N Highland Ave), which boasts fascinating props, costumes, scripts and photos, all in a historic building. A landmark slice of Hollywood history, the Walk Of Fame (N Highland Ave & Hollywood Boulevard) is a must-see for the second act of your stay. It contains over 2,600 stars and spans roughly 18 blocks. The impressive array of honoured celebrities ranges from Katherine Hepburn, Cary Grant and Charlie Chaplin to Taylor Swift, Tom Cruise and Scarlett Johansson.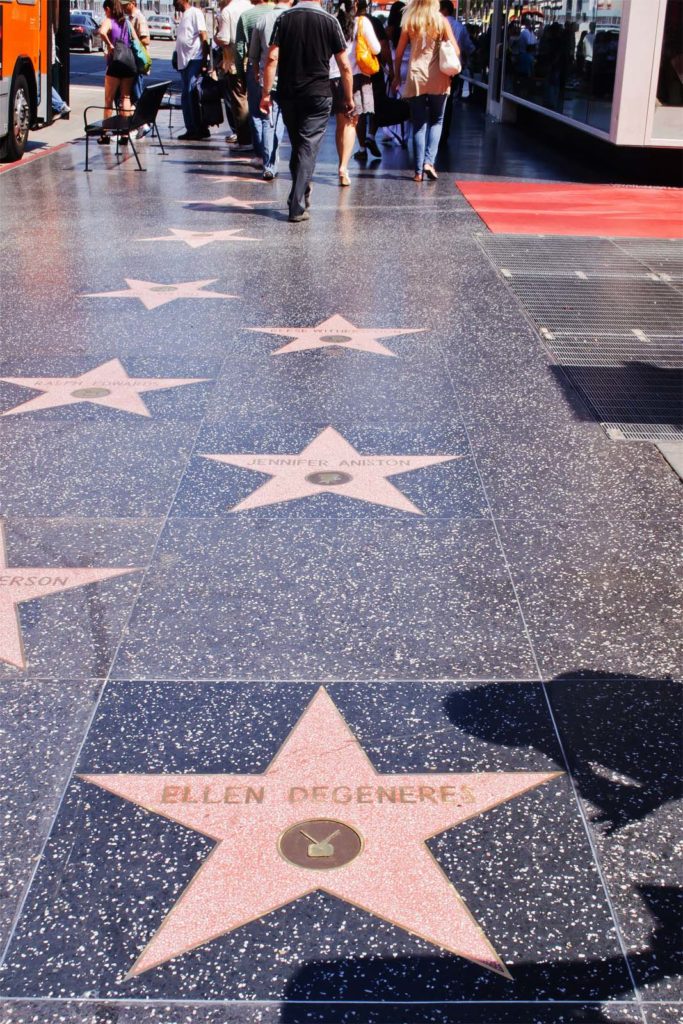 For the grand finale, check out the inner workings of the many film studios nearby. Universal Studios (100 Universal City Plaza, Universal City) could easily take two days to experience in its totality, while the calmer Warner Bros Studio tour (3400 W Riverside Dr, Burbank) will take you behind the scenes of many popular shows, including Pretty Little Liars and The Gilmore Girls. It's also home to the Ellen Show studio.
How do I get there?
LAX Airport (1 World Way, Los Angeles) is the primary international airport serving LA, and is only an hour by car to central Hollywood. Recently, the ban on Uber cars picking up passengers outside the airport has been lifted, meaning there's now a cheaper alternative to regular cabs. There are also shared shuttles, such as Supershuttle, operating services direct to Hollywood for approximately $16 each way.
Where should I stay?
Live like the stars and book a night or two in the Hollywood Roosevelt (7000 Hollywood Blvd, Los Angeles). The luxury hotel is in a fantastic location overlooking the Walk of Fame. Boasting lavish decor, the suites are as indulgent as you'd expect. The hotel also hosts live music events nightly. Alternatively, the Banana Bungalow (5920 Hollywood Blvd) is a quirky, Tiki-inspired hostel complete with its own movie theatre.
Advertisement
What's the transport like?
The US has a thing or two to learn from Europe when it comes to public transport. Though cities like New York may be well connected, in LA driving is the only real way to get around. If you can't drive or don't want to rent a car, make sure you have Uber installed or at the very least save a cab number – LA Yellow Cab Co. are a safe bet.
Where can I get a drink?
The Frolic Room (6245 Hollywood Blvd) and Lost Property Bar (1704 Vine St) are two venues popular with locals and tourists alike. Famed for its jukebox, the Frolic Room's historic walls are lined with on-screen royalty, while Lost Property has a special focus on whiskey, served in the moody, dimly lit interior. If you prefer to combine liquor and literature (and who doesn't?), the Library Bar (7000 Hollywood Blvd) is a great venue. This hidden gem also features an ever-changing seasonal cocktail menu along with all of the classics.
What should I eat?
Granville ( 8701 Beverly Blvd) in West Hollywood has an extensive array of options suited to meat eaters and vegetarians alike. The plush interior makes this the perfect choice for an occasion meal (and being in LA is an occasion in and of itself). In the nearby Estrella (8800 Sunset Blvd), you'll find many of the patrons are couples on dates – which is always a good indicator of quality in a restaurant. A perfect brunch spot, the menu is made up of small plates, making it ideally suited for sharing and sampling. If you're looking for something a bit more casual, Froma on Melrose (7960 Melrose Ave) offers sandwiches, beer and coffee in a chilled, comfortable setting.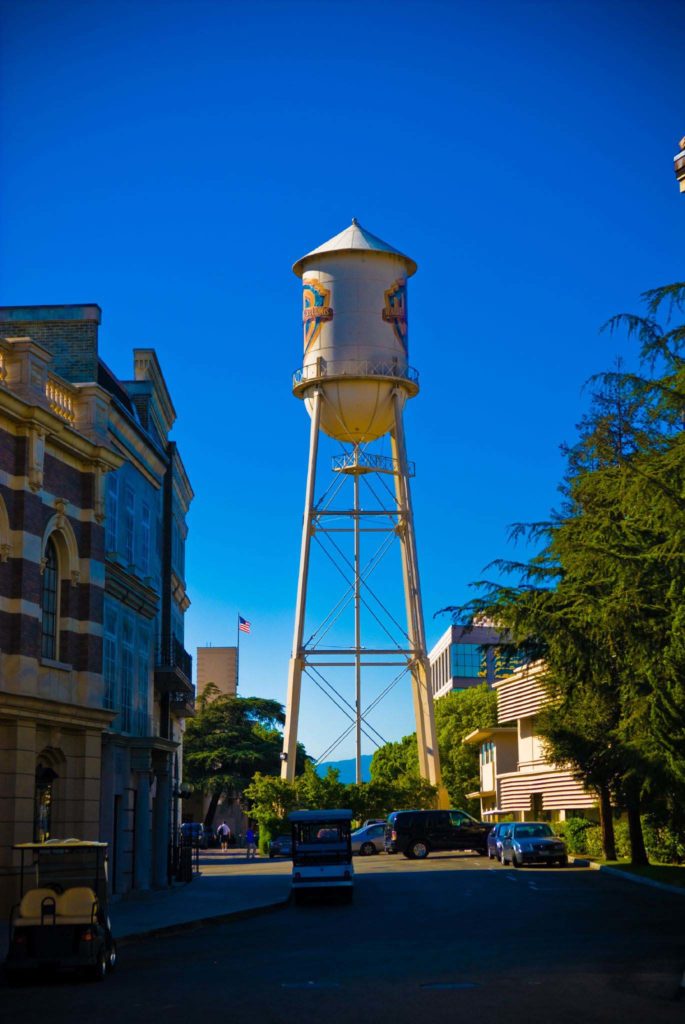 Advertisement
What about my coffee fix?
The choice of coffee in LA is extensive. The eccentric Blackwood Coffee Bar (7509 Sunset Blvd) boasts a 'Kabocha Latte', which wins points for its garnishes alone; it contains oven-roasted kabocha squash, ginger, cinnamon, clove and nutmeg. Coffee Commissary (801 N Fairfax Ave) is another great spot with a modern, minimalist atmosphere. Alternatively, if you want a more classic vibe, Homeward Ground (5960 Sunset Blvd) has a great breakfast menu, as well as homey decor full of bookcases.
When should I go?
The best time to visit is from March to May, when the weather is temperate and the crowds are manageable. Average temperatures during these months range from the low 50s to the low 80s, which makes walking around and visiting outdoor attractions much more comfortable.
Anything else?
Don't miss the TCL Chinese Theatre (6925 Hollywood Blvd). You can catch a movie, but the iconic handprints outside are the real attraction. Start with legends like Marilyn Monroe and John Ford, and move through cinema history to newer entries like Emma Stone and Ryan Gosling.