With spectacular waterfalls, hidden lagoons and sundry cultural delights, Greek island Samothraki is heaven for the wild at heart.
Where exactly is it?
Samothraki, one of 227 inhabited Greek islands, is located in the North Aegean sea, about 65 kilometres from the mainland.
How do I get there?
Fly into Thessaloniki, the second biggest Greek city after Athens. From April to November, Ryanair operates a direct flight twice a week. Once there, either rent a car or get a bus to the port of Alexandroupolis. From there, a two-hour-and-twenty-minute ferry ride awaits. Be sure to look out from the deck, as you may be in the company of playful dolphins along the way. You will arrive in Kamariotissa, and from there, you can catch buses to other parts of the island. Alternatively, you can rent a scooter or hitchhike your way.
What is the language?
Greek. While in more touristy destinations people will speak pretty good English, Samothraki offers one of the best opportunities to learn the beautiful Greek language. Get a headstart with Kalimera ("Good day"); Kalispera ("Good evening"); Parakalio ("Please"); and Efharisto ("Thank you"). Also, make sure to brush up on your cooking, as you may be asked to make your meal if you can't articulate your food intolerance in Greek.
Why should I go?
Few places in the world can offer as much beauty within the same 178 square kilometres, to be consumed as adventurously or peacefully as one wishes. With its glorious mountainous heart, in the shape of 1611m high Mt Fengari - and surrounded by beaches and lagoons you can only reach by boat - Samothraki has treks, waterfalls and gorges for the young and old. Then there are the Vathres - natural pools formed in the feet of the waterfalls. There is a reason why, as the myth goes, Poseidon chose Samothraki as his viewing spot to watch the fall of Troy. All that is mixed with a good dose of ancient Greek mythology, as the spirit of Nike - the Greek goddess of Victory - suffuses the evergreen landscape.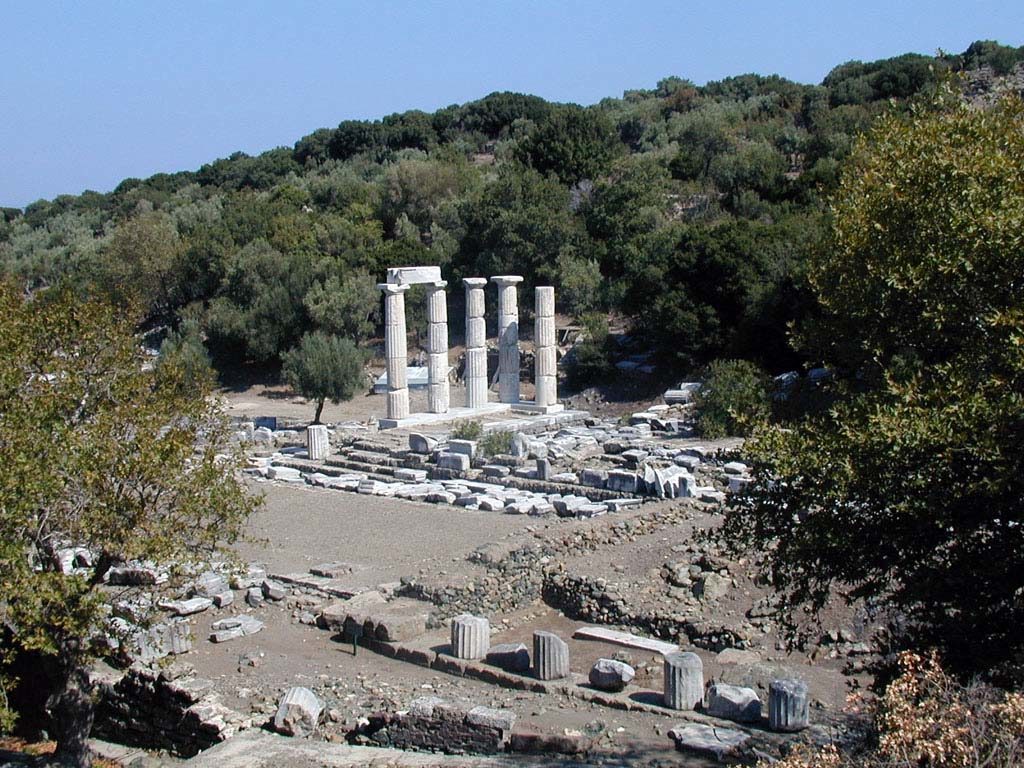 Advertisement
What are the most touristy things to do?
A leading attraction is the ancient Thracian Sanctuary of the Great Gods, a site of a mystery cult, where the likes of Odysseus and Philip of Macedon have been known to drop by. Since this is Greece, a few beautiful beaches will be in order too. For a sandy one, head to Pachia Ammos, on the south shore about 15 km from Kamariotissa. If you are in the mood for adventure, you can hop over to the next lagoon east. You will have to reach it by boat, or foot climbing rocks for about 20 minutes. For a pebble beach, head to Kipos, a stretch of over a kilometre, curving around the eastern tip of the island. For fresh water adventures, hike to the Fonias waterfalls and dive into their pristine magical Vathres.
What is the food like?
Goaty! So much so that after reaching a certain elevation inland, if you ask for seafood, you will get some angry Greek looks. "We are mountain people," they will say in response. One option for your dose of goat is Taverna Fonias on the northeastern side of the island. A beautiful garden, a handful of hammocks and a kind server informing you when you have ordered too much food (portions are huge) await you. It's a great spot for a late lunch after spending the day exploring the Fonias waterfalls. For fish go to Akrogiali Taverna in Lakoma Beach, where there is no menu, and owner Ritza may ask you to help her in the kitchen. She will then graciously offer to teach you sirtaki, and send you on your way with a bag of nectarines from her garden. Go to Hora, the mountain village, for a mixture of stunning views and good food (a great option is Taverna 1900).
Where should I go at night?
The campgrounds on the north shore. Wild, hippy-ish and open-minded, they attract Greeks eager to escape the stresses of urban life for a few weeks or months.
Where can I stay?
If you want to be close to nature, the wild campground Natural Living will give you loads of it. Unlike most organised campsites in Greece, this is a giant forest where shade is in abundance - though well-maintained toilets, not so much. If camping isn't your vibe, you can opt for nearby Therma, where you will find lovely Mariva Bungalows and Marmaras Nikos. For even more convenience, you can stay in port town Kamariotissa. Anywhere in between Therma and Kamariotissa should also be good.
When should I go?
June, when the weather is stable and the heat isn't too intense.
Anything else?
Many of the beaches, especially the ones around the campgrounds, are nudist. If that is too much for your tender heart, let loose with a bottle of the hoppy local craft beer Fonias. While you are at it, if anyone asks, say you are Irish. You will see the Greek eye soften for their "mediterranean brother or sister of the north seas".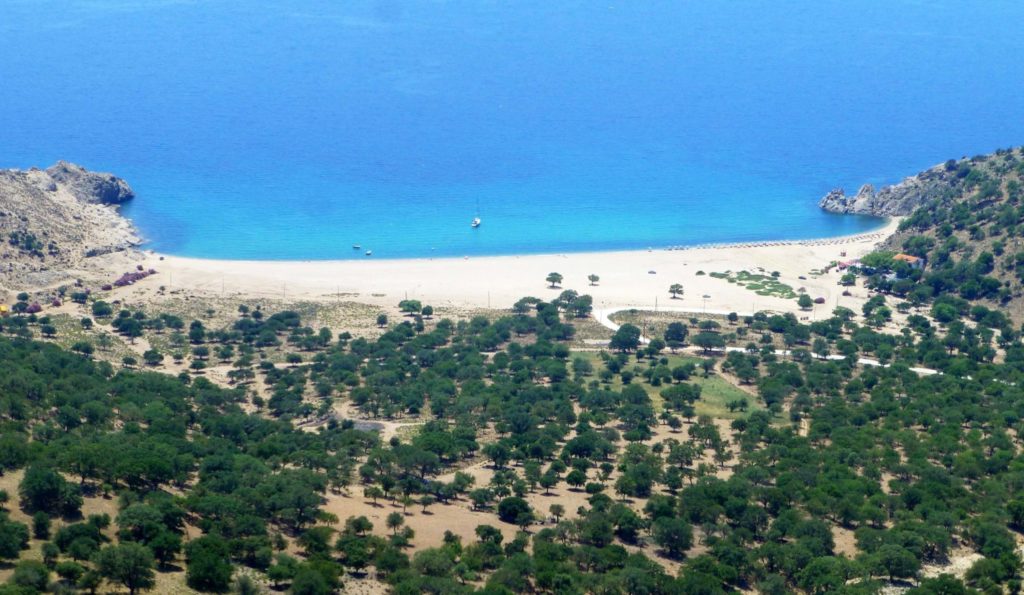 Advertisement