The home of Axel Foley, Motown, The Stooges and Jack White – whose label Third Man Records is based in the city – Detroit is an essential destination for culture vultures.
Where is it?
Detroit is located in the midwestern state of Michigan and borders Canada.
How do I get there?
Flights fluctuate in price depending on the time of year – the holidays are especially busy. If you're willing to wait through some long layovers, you can purchase a round trip for under €600. If you want a speedier journey, you're looking at anywhere between €800-€1000. Once you land in Detroit Metro Airport – one of the largest airline hubs in the US – the city centre is only a short taxi ride away.
How do I get around?
Considering Detroit is the biggest city in the state, you may find it advantageous to rent a car. If that's not an option, Uber is your best bet. Detroit's public transit is far from great, but the new Q-line tram, can transport you around the city centre quite efficiently and cheaply. However, it won't take you much farther than that - you'll end up needing a car if you want to check out some of the hidden gems around town.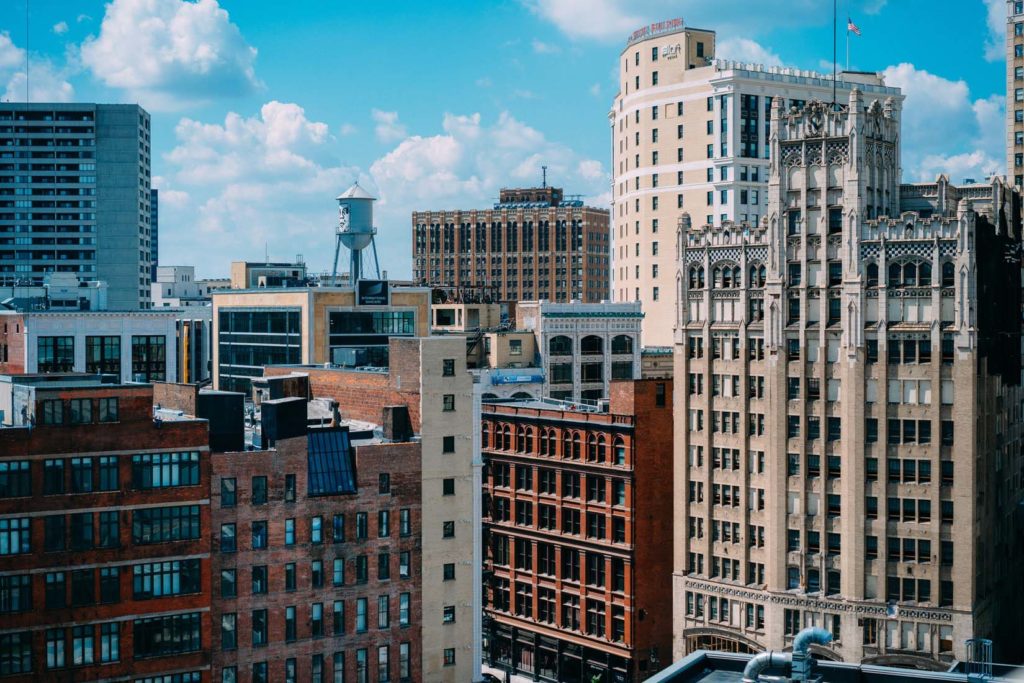 What are the accommodation options like?
There are lots of cosy Airbnb options, but make sure they aren't too far outside the city centre. Another option is to check-in to one of the city's elegant new hotels – among the best are the Detroit Marriott, Shinola Hotel, and Crowne Plaza on the riverfront.
Advertisement
Best spots to grab a bite?
Without question, the best area to grab food in Detroit is the Cass Corridor (aka Midtown). With an array of options from a Pulp Fiction-themed burger joint (Royale With Cheese) to authentic Spanish food (La Feria), as well as the best tacos in town (Alley Taco), you won't go wrong in the Cass Corridor.
Also, pop over to Mexican Town and check out Flowers Of Vietnam, a Vietnamese fusion restaurant named by GQ as one of America's best new restaurants. In particular, their caramelised chicken wings are to-die-for. Alternatively, head next-door to Armando's for some mouthwatering platters and a friendly atmosphere.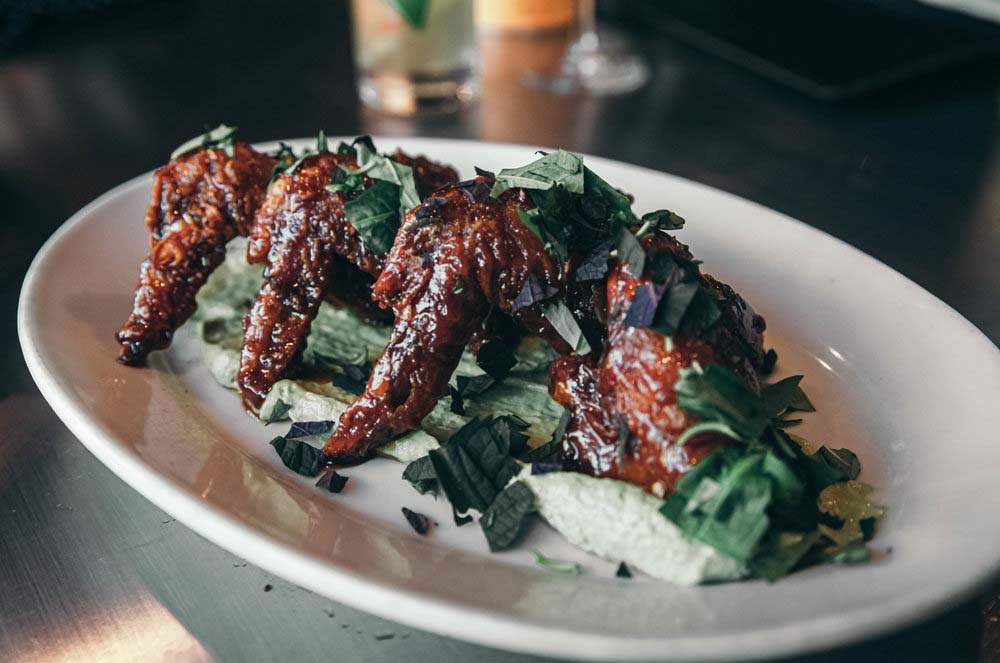 Elsewhere, two hot dog joints situated right next door to each other, LaFayette and Senate – both branches of the Coney Island chain – famously compete for the title of best diner in the city. Every Detroiter has their preference, so get the authentic experience and make up your mind for yourself.
Lastly, head over to Hamtramck and dine on some pierogi and sausages. The celebrated Polish neighborhood features restaurants with hearty cuisine and kind people. Our top recommendations are Krakus and Polish Village Cafe.
What are the bars like?
For music lovers, the best place to grab a drink is Outer Limits Lounge, home of the famous Stroh's beer. Situated in the neighbourhood of Hamtramck, Outer Limits features vinyl DJ nights, with eclectic music ranging from garage rock to Detroit techno. Also, after grabbing food at Cass Corridor check out Jolly Pumpkin, the brewery that's home to the titular craft beer.
Right in city centre, meanwhile, is Candy Bar. One of the most aesthetically pleasing places to grab a drink, this sweet watering hole is decked out in candy decor, with specialty cocktails to match its unique theme. Where did the parents sneak off to in Willy Wonka? This must be the place.
Advertisement
Best place to see a concert?
As the home to The Stooges, The MC5, The White Stripes, Motown and a seminal techno scene, Detroit has as storied a musical history as any American city. That vibrant tradition continues right through to the present day, and the city is also a regular stop on the itinerary of most major touring acts.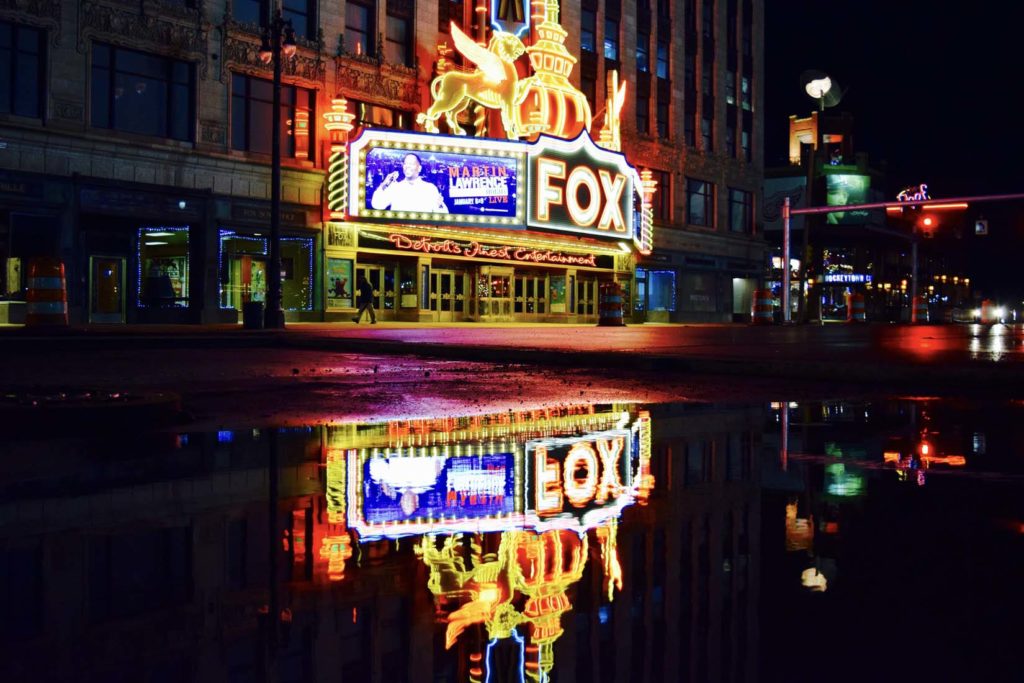 Among the top venues are Mexican Town's El Club; Fox Theater in the city centre; Corktown's UFO Factory; and Kelly's Bar & Outer Limits Lounge in Hamtramck. Also, if you happen to make your way over to The Majestic, head to the adjacent Magic Stick for a slice of pizza and some bowling action.
What local businesses are worth checking out?
When in Midtown, make sure you take a stroll down W. even boast their own record players! Next door is Third Man Records, run by Jack White of The White Stripes. One of the most famed sons of Detroit's garage-rock scene, White returned to the city to start his own label. Inside, you can watch vinyl records being pressed in the plant and peruse a vast assortment of music from the city.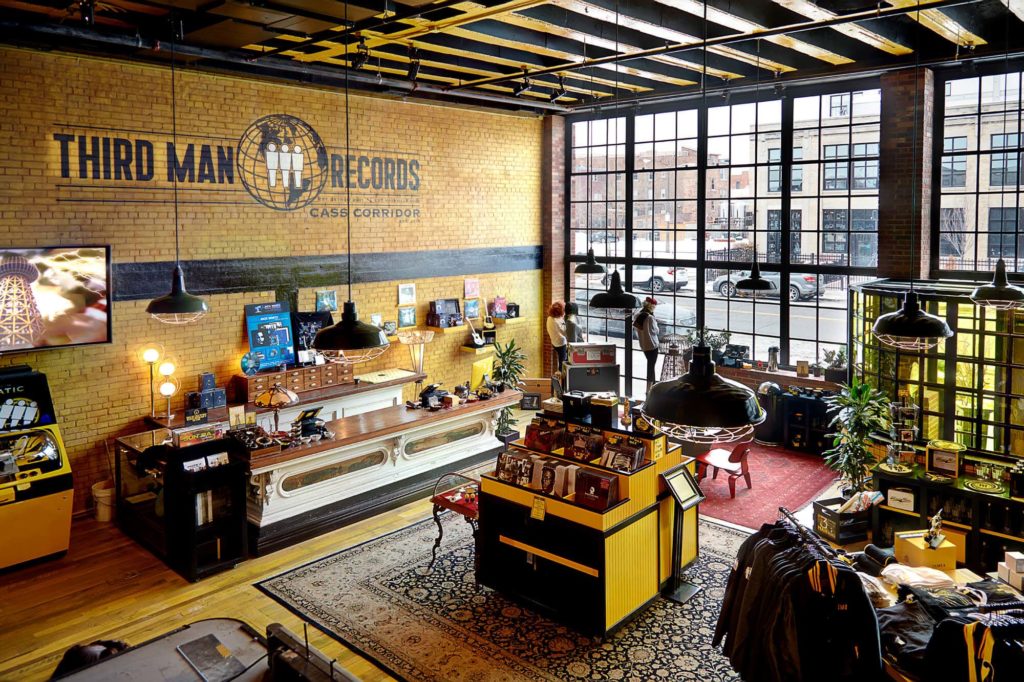 A lesser known spot is Armageddon Beach Party, an artist collective who sell one-of-a-kind clothing and art pieces. They also have pop-up exhibitions featuring local artists.
Is Detroit safe for LGBTQ+ travellers?
It is – the midwestern region of the United States is generally socially liberal. Like any big city, stay aware of your surroundings and you'll be completely fine. Motor City Pride, which occurs on the first weekend of June, is one of the most jovial in the country, and is welcomed by residents across the city.
Advertisement
Best Time to Go:
Avoid the brutally cold winter. After that, you can't go wrong. Spring is scenic; autumn is crisp; and in the summer, pack swimming trunks. Detroit doesn't have tourist rushes, so don't worry about overcrowding.
Weather:
Spring and autumn are temperate. Summer temperatures can range from a manageable 15 degrees to a sweltering 30.
Top Five Things to Do:
• Explore the historic Detroit Institute of Arts
• Stroll around Cass Corridor • Get a history lesson on Motown at Hitsville USA
• Go for a picnic and swim at Belle Isle
• Catch some live music at one of Detroit's incredible venues