Niamh Bury's debut single 'Beehive' will be released on Claddagh Records on Friday, 7th July.
Iconic Irish label Claddagh Records has announced hugely talented folk singer-songwriter Niamh Bury as a new signing.
Niamh Bury's debut single 'Beehive' will arrive this day next month (July 7th), following Claddagh Records' news that experimental doom folk band ØXN became the first new addition to the roster in 18 years.
Bury's method of songwriting comes deep from the soul, with influences as wide-ranging as Laura Marling, Fiona Apple and Paul Simon - though her tunes will resonate with fans of Big Thief, Ye Vagabonds and Billie Marten.
"It's the best means of communication I have," she says. "I think art puts a mic up to that quiet part of ourselves that can easily get drowned out by the constant noise around us. If I need to figure out how I feel about something, I'll write a song about it."
"'Beehive' is about the overlapping of myth, folk wisdom and science," says Niamh of her debut single. "It was inspired by a passage from a book I was reading about a tribe in the Amazon who say that the human brain is like a beehive – at once chaotic and intricately ordered."
Advertisement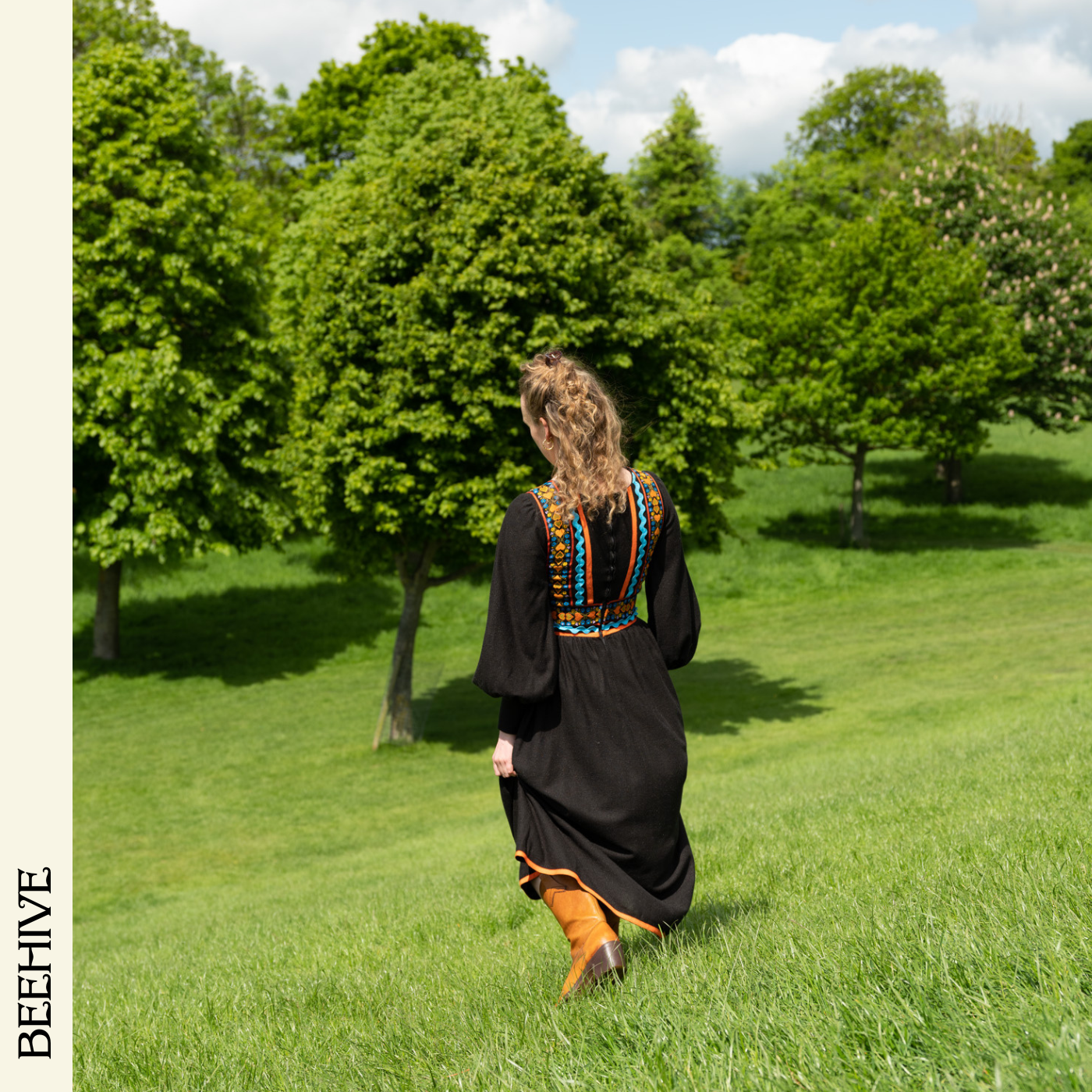 Claddagh Records founder Garech Browne was as renowned for his lavish parties and famous friends as he was for his life's work: preserving and championing the rich musical heritage of Ireland. His abiding wish was that Claddagh would be revived; becoming an active contributor to Ireland's prodigious artistic output yet again.
Owing in part to a worldwide licensing agreement with Universal Music Ireland in 2020, Browne's singular vision for the label can now be realised by making available Claddagh's back catalogue of artists like The Chieftains, Seán Ó Riada, Seamus Heaney and Patrick Kavanagh, to name just a few, and also by signing new artists like Niamh Bury.
Over the past six months alone, Niamh Bury has collaborated and shared the stage with acts like Dermot Kennedy, Ye Vagabonds, Martin Hayes, Myles O'Reilly, Niamh Regan and Cinder Well. Her songs are brimming with a well of empathy, understanding and acceptance, with lush and spacious soundscapes that give the listener room between verses.
This year, Niamh was selected by Dermot Kennedy to play with him in an exclusive gig at one of Dublin's favourite pubs, The Long Hall, as part of Guinness's Live and Rising campaign. Niamh is one of the chief organisers of the iconic traditional singing session The Night Before Larry Got Stretched, which famously takes place in The Cobblestone Pub on the last Sunday of every month and whose founders include members of Lankum.
She has performed at St. Patrick's Festival, Body & Soul, Quiet Lights, and Dún Laoghaire Folk Festival, captivating audiences with uniquely stirring vocals, adept lyricism, and striking interpretations of old songs.
Niamh Bury's debut single 'Beehive' will be released on Claddagh Records on Friday, 7th July 2023
Advertisement