Ireland Music Week, the independent festival and music conference, to return to Dublin come October, 2023.
First Music Contact announces the return of the Ireland Music Week festival.
It will take place from Tuesday, October 3rd to Friday, October 6th. It'll be the festival's twenty-first year.
First Music Contact works with Irish acts to "support them through their talent pipeline. As a result, Ireland Music Week is the prime place to be as emerging talent in the Irish music industry.
The festival already confirms that bookers, labels, publishers, managers, agents, and other international professionals intend to attend. It's the perfect place for "export-ready" artists to break out.
"Ireland Music Week continues to be a key strategic moment in any Irish artists' professional career development," says Angela Dorgan, the CEO of First Music Contact.
Advertisement
"With a stronger IMW team in place and with artists selected earlier we can collaboratively be more intelligent with our international guest-invitations and work to grow the domestic and international teams of our export ready artists, giving them the best opportunity to grow international audiences".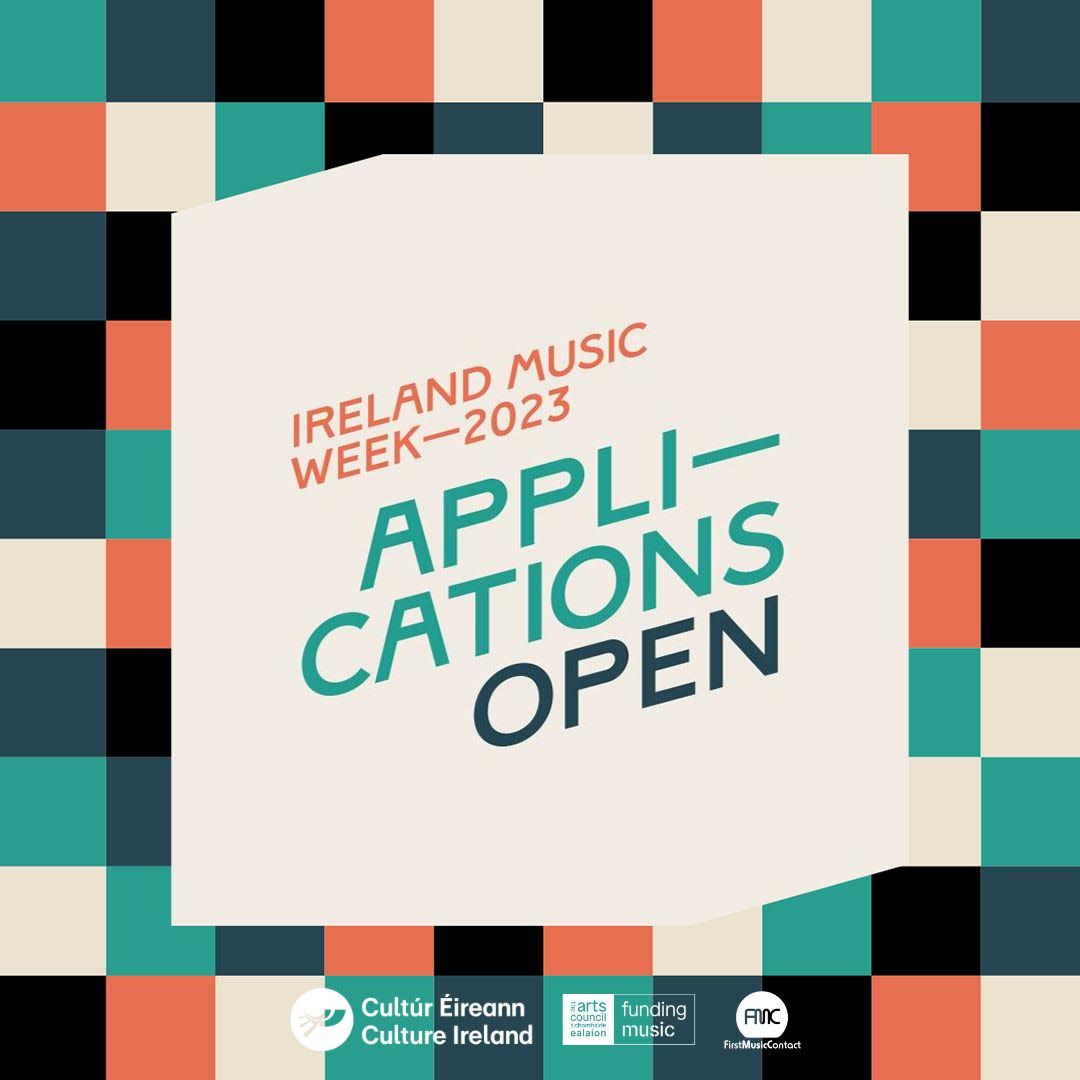 There is space for 50 acts to play and take part in the event. The showcase will occur at night on Thursday, October 5th and Friday, October 6th.
Previous acts that played the festival include some of Ireland's most prolific artists of today: the Fontaines D.C., David Keenan, Denise Chaila, Hozier, The Coronas, and more.
Last year featured acts like the Sprints, Pixie Cut Rhythm Orchestra, The Scratch, Skinner,  Lucy McWilliams, Jeorge II, and more.
Continuing its partnership with Keychange, the Ireland Music Week festival will strive to achieve at least a 50% representation of women and underrepresented gender minorities in its line-up.
Application sign ups close Monday, March 27th at 5PM GMT.
Advertisement
Applications for Ireland Music Week are open on their online site here:
RELATED