Listen to some of our favourite new Irish releases from the week below.
Jeorge II feat. LukeFly, 'A.T.G'
'All That Glitters' (A.T.G) starts off slow before the beat drops and Jeorge's explosive flow kicks into gear. Faraway lofi audio and the sound of a tape being turned on precede the first verse, building up tension before the hip-hop production comes alive. "Pray the money never leave me...Stones are heavy when you swimmin' in the deep end / Lemme spin my facts / Snakes in the grass tryna bite my back," Jeorge II starts. Young Galway native LukeFly has made a name for himself as a skilled producer, and for good reason. This pairing is a match made in rap heaven.
The fast-rising rapper just announced a brand new headline show, 'House Fire', in the Workman's Club Cellar on March 30th. The young sensation (real name George Adegbuyi) offered spitfire verses with astonishing precision on his 2019 EP The Descent, and made a noteworthy cameo on 2020 Malaki collaboration 'Cavalier'. Hot Press also premiered his recent video for 'So Help Me God', directed by Nathan Sheridan.
Gilla Band, 'Sports Day'
The Dublin quartet's new single follows the release of their boundary-pushing third album, Most Normal, last October. The B-side to 'Eight Fivers' has landed on streaming services along with a trippy visualiser directed by Michael Speed. Frontman Dara Kiely explains the background of 'Sports Day' by stating that the track is about "announcing embarrassing facts (thankfully via a distortion mic)". Accompanied by a heavy drum beat slowed down alongside wailing guitar fuzz, there's the usual Gilla Band self-deprecating humour at its core.
Advertisement
"It's about weird lies you've told as a child, poor skills you once thought you were great at and repetitive lines that you still bring up to the same people," the frontman notes. "The subject matter contains: me being 12 and coming to terms with being crap at football and would never be a professional. At a similar age; having this peculiar routine in which I used to say goodnight to my sports day medals (including kissing my participation ones) before going to bed."
Lisa O'Neill, 'If I Was A Painter'
Taken from the folk heroine's eight-track new album All Of This Is Chance, "If I was a painter with colours no end / I'd paint the whole thing simply again / Where everything runs into everything / Where every colour is born without sin," the musician opens on the down-tempo acoustic-driven track. Her piercing, raw vocals could stop anyone in their tracks in an instant, her usual spine-tingling storytelling acting as the beating heart of her craft. Released via Rough Trade after years of perfecting her art form, Lisa O'Neill's latest album is a masterwork. The tempted metamorphosis which emigration provokes on 'If I Was A Painter' is absolutely breathtaking, decade-spanning. All about starting over, the metaphor can be transposed onto the gentrification of Dublin and how we'd love to start over, but also finding a new start on different land.
The Academic, 'What's Wrong With Me?'
"If I had my way then I would be over you but there's nothin' I can do, 'cause I'm stuck like glue," Craig Fitzsimons, frontman of The Academic starts on the ultra-catchy 'What's Wrong With Me', taken from their new EMI Records album Sitting Pretty. "If I joined the dots then maybe I'd have a clue, but I'm more likely to miss your point of view / So I keep askin' myself how do I end up in these situations with no control?" As Pat Carty wrote in today's album review, you can hear influences as varied as The Kinks and Vampire Weekend while the arrangements are inventive and free-wheeling. The pop/rock choruses of their songwriting is their greatest attribute, and 'What's Wrong With Me' doesn't take itself too seriously. Diving into heartbreak with electronic embellishments and one of their trademark infectious choruses, it's a standout from a truly impressive second LP.
Advertisement
Erica Cody, 'Cry Baby'
Irish R&B/pop artist and The Main Stage host Erica Cody has released a fresh anthem, encouraging self-love and self-respect, laying down boundaries and protecting your peace. Channelling her own experience and learnings into her songwriting, she delivers another hit anthem about prioritising your own well-being and working hard to find inner confidence. Last August, Cody shared 'Love Like This', which currently boasts over 20 million impressions at Irish radio. The release signified the start of a new era for Erica Cody, one where her light shines even brighter somehow. In her own words, the Dublin-based artist explains the meaning behind 'Cry Baby':
"This one's dedicated to the time wasters that like to make you feel like you're the problem and then cry about it, when in fact you just know your worth stood up for yourself," Cody says of the single. "Never be afraid to find your voice and cut toxicity out of your life without any guilt."
Badhands, 'Movie Nights'
Award-winning composer, songwriter and multi-instrumentalist Daniel Fitzpatrick (aka Badhands) has released a new synth-heavy single. 'Movie Nights' arrives on the same day he opens for frequent collaborator Paddy Hanna in Whelan's, Dublin. The song itself is about listlessness and Hollywood films. Musically, the single marks a departure from previous Badhands tracks, drawing influence from Perfume Genius and the late-'70s swagger of David Bowie's Berlin period.
"I originally wrote this song as a sort of dour folk ballad about boredom, isolation, and excessive consumption of overly sentimental and dully predictable American films," Bandhands says. "I decided to use synthesiser as the lead instrument when recording the track, to try and shake up the sound of it and take the song away from its folky, acoustic roots." The result is a lighter, more energetic track - juxtaposed with the gloomy nature of the lyrics, pulsating synths and lazy strums of silvery guitar.
Advertisement
Aimée, 'Hurt Like Hell'
'Hurt Like Hell' marks the Dublin-based singer-songwriter's first new single since her hit 'Nobody Else' in February 2022. The success of that track helped the Universal Music signee secure the momentous honour of becoming the most-played Irish woman on radio last year – as well as earning spots on popular Spotify playlists like New Pop Revolution and New Pop UK. She's since signed a worldwide publishing deal with BDi Music in London; nothing to be scoffed at. Aimée's new track is drenched in steadfast confidence, armed with a defiant message about reclaiming your power.
Opening with haunting, layered vocals and glittering synths as the beat builds, Aimée states: "Really thought you were the one / That was my first mistake / Now I'm done pretending / Now I know that nobody's coming here to rescue me, feels like I'm drowning / Now I'm running wild with the wolves, I've never felt so free / You can't catch me." There's a distinctive rockier edge to the electronic chorus, but it's all glitzy pop within the DNA. It's her epic bread-and-butter, and it's doing her plenty of favours.
Chalk, 'Static'
Belfast post-punk/electronic trio Chalk are starting out 2023 with a bang, releasing their powerful new single 'Static' today ahead of their debut UK and Irish headline tour. Buzzing, distorted acoustics meld with an aggressive vocal performance, while lyrics tackle tense topics and paranoia. The feeling of being followed, watched, stalked bleeds into the musicality itself, the guitar riffs and drum beat. Produced by collaborator Chris Ryan (NewDad, Just Mustard), this is a release full of purpose and of intent. 'Static' drags the audience inside the dense and atmospheric chambers of Chalk's explosive congregation. 'Stand up straight, a pre-owned smile' / 'There's been a knock at my door, they're gonna try and burn me down'," Ross Cullen declares on the track.
"We wanted to explore the feeling of not knowing your place in the world," Cullen says of the single. "Living within order and regime, following instructions. But then subverting from the social norms and gaining control. Creating a path for yourself, confronting the uncertainty and risks.
Advertisement
SIIGHTS, 'Stay A While'
The duo's first single since 2022's 'Fake It', 'Stay A While' is down-tempo, polished electro-pop at its finest. Now signed to Sony Music, SIIGHTS is the brainchild of Irish musician Mia Fitz and Scottish singer-songwriter Toni Etherson. SIIGHTS were writing songs for other bands, before they stepped into the spotlight themselves. The Irish/Scottish duo write, record and produce their music, playing drums, bass, keys and guitar between them. 'Stay A While' focuses on the vulnerable moments of yearning for someone to hold onto those intimate few moments before they have to leave and go about their day: "Forever doesn't seem so long with you," the lyrics state, oozing honey-toned vocals that wrap about the listener like a warm embrace. We're eager to see what 2023 brings for this exciting pairing, with their talent for evocative melodies and gorgeously catchy pop.
Chris Kabs, 'Nobody'
The new single marks the producer and hip-hop artist's first of the year, following 'No Joke'. "I want you to need me as bad as I do / You bring me back to life, every morning when I wake up / When I open my eyes, I don't know what to do with your body," Kabs sings on the first verse, evoking the love he feels for his partner. With hypnotic beats and gospel harmonies, the energy is low-key but unmatched. His knack for compelling electronics and hip-hop is elevated further by inflections of tropical house and Afrobeats into 'Nobody'. It's an exciting first offering of 2023 from the veteran talent. 'Nobody' is taken from his forthcoming new EP, which is set to land in April. Chris has also teamed up with MCD to do a show in Academy Dublin on April 22nd. Kabs signed with Roughbones in London and is working on securing a Sync deal with PureSyncInc in London. He was in the midst of working with the late Coolio last year but it sadly couldn't be completed.
Archy Moor, 'Pray My Ma'
Advertisement
The Dublin-based rapper dropped his debut EP Bonnie Hill today, featuring 'I've Been' (2023) and 'Have It In My Hands' and 'Beautiful' in 2022. The six-track project saw the Nigerian-born future star team up with producer Earl Saga, who has worked with Loyle Carner, JGrrey and Finn Askew. EP highlight 'Pray My Ma' sees him declare his adoration for the matriarch of his family: "I pray my ma listen when I speak / I pray my ma listen when I dream / Know the songs that I sing / She be playin' all week long / Lemme tell you how it be." The support from his mother bleeds into every aspect of his life, including his music. "I'll breathe when I know you can relax." The gentle piano chords and compelling drum beat backing up his flow is relaxed, atmospheric and brimming with trust and compassion. He's a huge talent, we can't wait to see the impact this EP has.
Wallfella, 'Make It Make Sense'
Is this a new era for the Dublin Northsider? If so, it's set to be groovy. His first single of the new year starts off with a funky bass and infectious guitar riff before his trademark flow begins, "She was so cold for the week...All of these emotions I'm tryna dissect / All of these problems, go ahead vent." Flicking between describing the toxicity of the relationship with the lust at the core of the connection, it's a playful exploration of modern dating, with all its ghosting, being put on hold and icy cold shoulders. His music has been deeply inspired by artists like Mac Miller, Vince Staples, Tyler, The Creator, Isaiah Rashad in recent times, but he's paving his own path in the Irish industry. His 2021 Way Too Cosy EP was just the beginning, it seems.
Le Boom, 'Coma (Live)'
Dublin now-solo act Le Boom has shared two tracks from his Live Sesh project, 'Coma' and 'Ravey Fitz'. The former is playful, vibrant and celestial in his choice of synths, beats and lyrical flourishes. Originally released in 2018 as the then-pair's third single, the electro-pop act m have returned with a vivid tapestry. 'Coma' delivers an intricate dancefloor filler bustling with all of the sonic flourishes that has made Christy Leech such a beloved staple on the Irish scene. A multi-dimensional track, 'Coma' also works to convey the live aspects of Le Boom; bathed in a deeply atmospheric production. The talent played a Late Show at 3Olympia Theatre, Dublin on December 2nd, which sold out, and we're wondering is that where the 'Coma (Live)' recording came from? Christy, if you're reading this, blink twice if that's the case.
Jack O'Rourke, 'Oscar'
Advertisement
Cork musician Jack O'Rourke has composed his own music to accompany the words of Brendan Behan's poignant poem about the life and death of Oscar Wilde, 100 years after his birth. 'Oscar' captures the final days of the internationally celebrated Irish writing icon, with the poem written in Irish and later translated into English by Irish writer Ulik O'Connor. 'Oscar' is Jack O'Rourke's first release from a song cycle he composed during his artistic residency at the Centre Culturel Irlandais, and the artist is currently working on a show to bring these songs to the stage. The acclaimed musician will be performing on March 29 at the National Concert Hall, where he will perform a tribute to Irish singer Phil Lynott with the RTÉ Concert Orchestra. You can purchase tickets for the show online here.
Essiray, 'Mr Perfect'
Dublin-based artist and producer Rachel Murphy (aka Essiray) is hoping to rake in more listeners with her unique blend of shimmering indie-pop. 2022 saw the release of 'Summer Fling', 'Pink Flowers' and 'City', and 'Mr Perfect' has similar elements of saccharine, sleek vocals paired with clever, diaristic lyrics. The textures of her new single are rich, sultry and take notes from the likes of Kynsy's 'Mr Nice Guy', BENEE and St Vincent. "You can't read my mind, even if you try," she sings on the bridge, poking fun at the pedestal men are put on, before she figures out the value of self-love. "Oh Mr Perfect, how do you do these things you do and how can I be more like you? / I better take a leaf out of your book."
Talking about the single, Essiray explains, "Mr Perfect isn't about one person or one situation, for me it's about the combination of emotions I've felt though out my early twenties and navigating my love life. As a young woman in this male dominated society it can often feel like we're being told how to act and how to present ourselves; trying to live up to this societal standard created by men. The track also has a lighthearted undertone of coming out of a relationship, those rose tinted glasses coming off and you're just feeling happy in yourself".
ROE, 'My Greatest Fear'
Released ahead of the Derry singer-songwriter's tour and released via Jonie Wants Records; ROE's latest single has the usual guitar-driven indie-rock pop vibes with confessional twinges. Accompanied by a puppet-centred video written and directed by Roisin Donald and Ethan Diver, the track was produced by Tommy McLaughlin at Attica Studios. "Underneath the covers I know I'm safe / tucking every corner so it stays that way," she starts on the raw yet charismatic scorcher. "I've been freaking out about the weirdest things / It gets to me, it gets to me / Told you I never wanna see you again / I don't wanna hurt you in any way / You don't deserve it," she adds, with strong yet ethereal vocals layered atop of edgier riffs to make as big an impact as possible. The track follows the 2022 release of her anxiety-ridden, laudable debut album, That's When The Panic Sets In.
Advertisement
Chasing Abbey, 'Lie'
Outro, Bee Fade and Teddy C make up electronic dance-pop outfit Chasing Abbey, hailing from the midlands of Ireland. 2022 saw the release of 'Call Out My Name', 'Hometown' and 'Must Mean it's Christmas', but 'Lie' takes inspiration from 2010s dance-driven pop hits from MK, Duke Dumont and Swedish House Mafia. Their formula usually involves as addictive a chorus as possible after a steady beat build up, and they bring the usual heat on 'Lie'. Chasing Abbey first burst on the scene in 2017 when their debut song 'That Good Thing' won the Irish Song of the Year award. The group's second track 'Talk to Me' became an official track for the Football Association of Ireland 2018. Meanwhile, their third single 'Choices' shot straight to No.1 in the charts within hours of its release. The trio have supported acts such as The Chainsmokers, Rita Ora, Zara Larson, Martin Garrix and Enrique Iglesias along with securing major slots at Sea Sessions and Longitude, so they must be doing something right.
Kazms, 'Luminary'
KAZMS is a collaboration between Berlin/Dublin based Irish singer-songwriter Eoin Keely, Dublin electronic producer Ciarán Byrne and traditional Irish musician Seán Ó Casaide. The indie trio have followed on from last month's single 'Nothing I Can Say' with 'Luminary' today, with influences from Damien Rice, Bon Iver, Frightened Rabbit, Pearl Jam and Sigur Rós. "It's the water rising / as the air leaks from your face / It's the suffering silence / When you're filling up with lead," BIMM graduate Keely belts with husky vocals in the opening verse on the booming, slow-build new single from the prolific trio. "Won't you be my luminary? Sick of setting myself alight / Slip into the esoteric, my brain comes with a price." Shining a light on the darkness that can live inside our minds and the voids we need to fill, Eoin's intense yet universal lyrics blend perfectly with Byrne's beats and electronic touches and Ó Casaide's instrumentals.
Ben Reel, 'Don't Fight It Baby'
Advertisement
Landing after 'Isolation Blues' and 'Fish Out Of Water', country/folk musician Ben Reel returns with the first single of three to be released from a brand new album. Come A Long Way will be released this June, marking the soloist's 11th studio album and comprising 11 tracks. 'Don't Fight It Baby' sends the message to seize the moment in one's life, "not to hold back and just go for it", Reel explains in a press release. The song moves along beautifully with soaring rhythmic acoustic guitars and flickers of Roy Orbison's 'I Drove All Night'. It also features the 80s synth vibe of the Prophet 5, which gives the song a Stranger Things soundtrack edge. The Silverbridge, South Armagh native delivers riveting vocals and a simple message: "Act as if your days are numbered, 'cause you never know / the final hour cometh to man, so go after it and give it all you can."
Angie McLaughlin, 'Joy'
The new single from Angie McLaughlin's upcoming solo debut record The Boy Is Gone captures the total despair and helplessness experienced with intense grief. The Scottish singer-songwriter with Donegal roots was part of The Sick and Indigent Song Club and splinter group Minnie and the Illywhackers, which allowed her to indulge in her passion for vintage pop and ukulele swing. 'Joy' is described as "the search for solace where none can be found, harping back to happier days merely brings the emptiness more vividly to the forefront". McLaughlin's voice, beautifully mournful, is achingly vulnerable as she recounts the sudden death of her beloved husband. Through despair, a tiny glimmer of hope can be found in the kindness of others. She is supported by Shane McGrath and Martin Stephenson on melancholy guitar, lending a Tom Waits 'Blue Valentine' feel.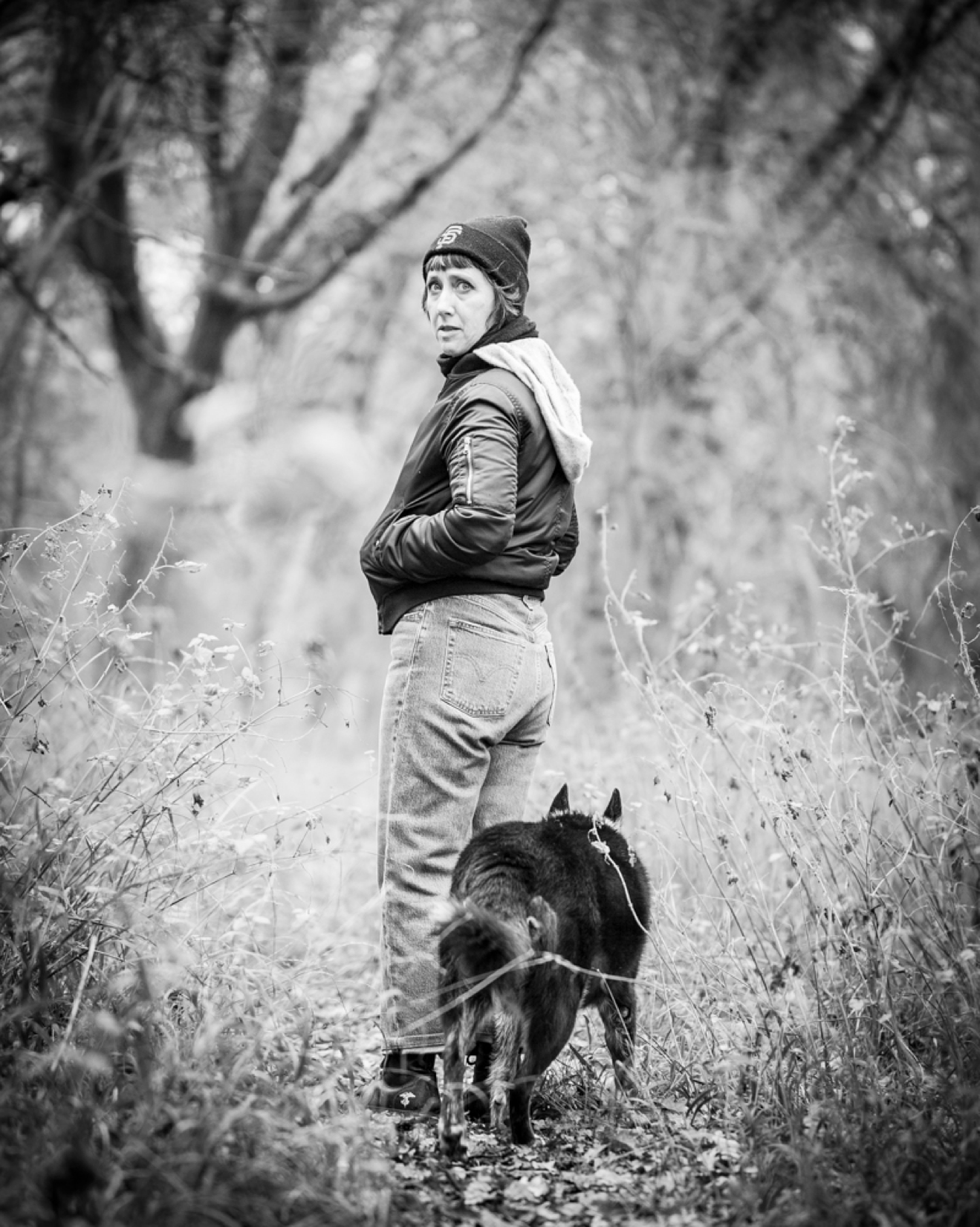 Cormac Looby, 'I Don't Want To Let You Down'
Recorded at Windmill Lane Studios, Dublin, the new single was crafted in two parts "and was inspired by my parents," Looby tells Hot Press. It arrives after last year's Things We Can't Control EP and 'Lobsters' single. "Caught between a rock and a bag of stones. I use one to lean on and one for a pillow / I pray to God to release me from these dreams / To grant me peace when I sleep," Cormac sings in the first verse, accompanied be delicate strings and minimal background noise. "I hear your voices and something stirs inside me / 'Cause I can't change the way I feel / But I hope you know I love you, and that it never took much to, and I don't wanna let you down." The quiet, earnest track is full to the brim with nostalgia, candid everyday moments and diaristic emotions. Those vocals are no joke, either. If you don't have the urge to call your family after hearing this song, you have a heart of stone.
Sena Dee feat. $pacely, 'On Read'
Advertisement
Ghanaian artist $pacely (known formally as Elorm Kabu Amenyah and casually as Keanu) is teaming up with Galway's Sena Dee for the first single off Dee's upcoming EP, Songs About You. The Irish act spent two years in Ghana and became heavily involved in the creative and music industry. 'On Read' blends together the explosive excitement of the beginning of a relationship with the let down of your messages being "blue ticked" later on. Featuring a catchy hook and noteworthy verse from Accra-born but Geneva-raised $pacely, production comes from Ghanaian prodigy Obed Otchere. 'Left on Read' also boasts a bouncy piano melody and soothing sax to set the chorus alight. Sena lists Bakar, Van Morrison, Loyle Carner, Thin Lizzy and J.Cole as his influences.
Dead at the Ritz, 'Ignite'
For fans of Fontaines D.C., Gilla Band and The Walkmen, these three angry Irishmen combined forces with one brave Englishman in London six months ago, with stories of angst and tales of traumatic romance were shared over mediocre pints of Guinness. Debut single 'Ignite' is all of these things on a booming bassline that grips the listener by the neck and doesn't let go. With some BBC introducing radio play already in the bag and some 2023 festival dates already stacked up, Dead At The Ritz are currently engrossed in finishing their debut album. 'Ignite' was recorded at Perry Vale Studios in London by Pat Collier and Mixed by super-producer Garret "Jacknife" Lee (U2, REM). Frenetic drum beats, hazy faraway fuzz and crystal clear vocals that echo Primal Scream, Dead at the Ritz are worth keeping your eye on.
Listen to the playlist in full below.