Listen to some of our favourite new Irish track releases of the week below.
The Murder Capital, 'Ethel'
The Dublin rockers are back with a new Maxim Kelly-directed video for 'Ethel', the third cut from their forthcoming second album Gigi's Recovery (out January 20th via Human Season Records). "I always wanted it to be like this for us, strung out on love," the propulsive track begins with James McGovern's trademark ageless vocals, finding the narrator at a precipice. The song a re-examination of past desires and priorities, whether they are worth still carrying, or if they should be left behind.
"The song 'Ethel' is a picture of a crossroads, really, asking you what you want from life," the band share of the new single. "Whether you want to continue down a path of chaos, or make a change in your course. It's showing you what is possible when you make the decisions that bring a sort of cradled warmth into your future. The idea of 'Ethel' is that you can have what you truly desire if you put to rest those short-lived fixes that never bring you any real happiness."
Dermot Kennedy, 'One Life'
The Dublin global singer-songwriting sensation has (finally) released his second album Sonder today, full of love songs and powerhouse vocals, as to be expected. 'One Life' is gearing up to be a massive song for live performance, with Kennedy sharing snippets on his TikTok channel of the soaring number being played at gigs to delighted fans. A catchy chorus, earnest vocals and themes of reaching your full potential complete the empowering song but it all boils down to his pitch perfect voice. After previewed singles 'One Kiss', 'Innocence and Sadness' and 'Something To Someone' climbed the charts, we'll have to stay tuned to see whether Sonder will break as many records as his debut, Without Fear.
Advertisement
Anna Mieke, 'Salt'
Fresh from a phenomenal performance at last night's RTÉ Radio 1 Folk Awards, Anna Mieke returns with her eagerly anticipated new album Theatre today. Landing over three years after her acclaimed debut album, Idle Mind, among the stand-outs on the project is 'Salt' – which serves as a convincing testament to the Wicklow-based multi-instrumentalist and singer-songwriter's talents.
"Perhaps the music enables some form of dreamlike movement towards an imaginary place," she says of her new album "I'm just creating a sound world to escape to, built from moments in time. I hope it reminds someone else of their own experience…memories of youth infused with an intense warmth, like that childhood sensation of summer."
Belters Only, 'Superstar'
The Irish dance music outfit have dropped their fifth single today via Polydor. The infectious, pumping house version of '90s classic 'Superstar' sees Belters Only tap into their trademark blend of euphoric build-ups, feelgood piano chords and soaring vocals. The first TikTok teaser of the single has already garnered over 850,000 views, with the single easily becoming their most requested record of the year from fans attending their summer set. The new banger from Irish producers Bissett and RobbieG have follows 'Call Me', 'I Will Survive', No.1 hit 'Make Me Feel Good' and 'Don't Stop Just Yet' featuring Jazzy takes influence from dancefloors of decades past, bringing us back to near-Eurotrash days and 00s house.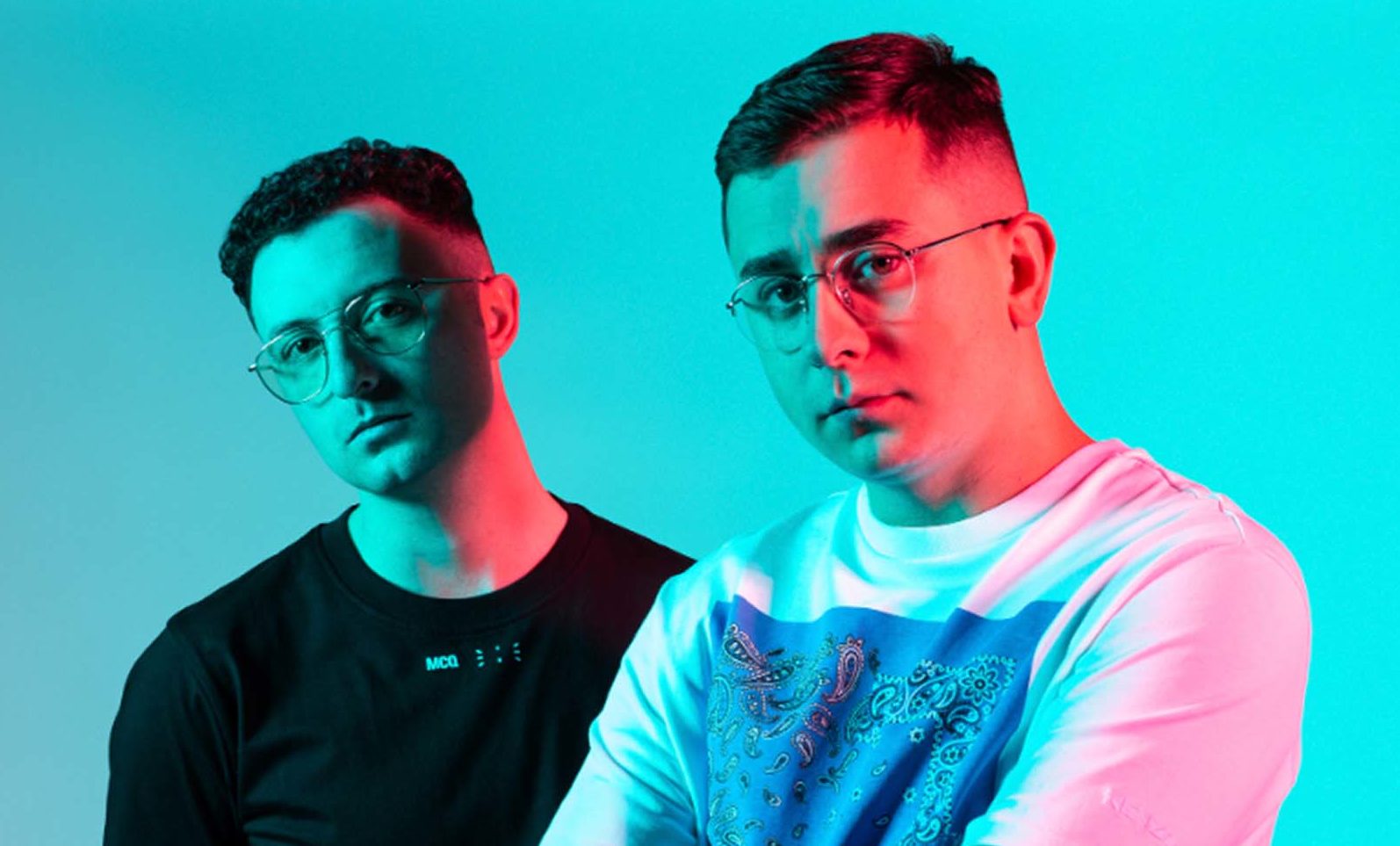 James Vincent McMorrow, 'Steven (acoustic)'
Advertisement
The Malahide musician has decided to re-work the original June 2022 The Less I Knew track with his signature touch and ended up with a beautiful acoustic ballad layered with guitars and piano. The Platinum-selling, 4x Choice Prize nominated singer-songwriter recorded almost everything on this album himself.
The album's lead single 'Steven' is named in honour of James's cousin, who died very young. He was a budding guitarist, which impressed young James and subconsciously influenced his future path as a musician. In a song that's intimate, affecting, immediately addictive and with a beguiling beauty that matches its melancholic mood, McMorrow unlocks specific memories of "houses I used to hang out in, the people who lived there, and the wasp nest outside my bedroom window that I never thought to deal with."
Carlsbad, 'Sedating'
The Irish-based US musician has dropped her debut EP today in the form of Future Yeehaw, ahead of her Whelan's show this weekend and appearance at Other Voices Dingle in December. Produced by David Anthony Curley (The Cope, The Clinic Recording Studios) and Duncan Stewart (Dunx), the EP features performances
from the likes of Dylan Lynch (Soda Blonde) on drums and Gemma Doherty (Saint Sister) on harp.
The stunningly delicate siren song 'Sedating' is described as "a courtship and pursuit", written about a night out vying for one's attention. "I recorded waves from Howth's Balscadden Bay and fireplace to create a soundscape," Carlsbad explains. "I knew I wanted harp on this track and was composed to have the harp shine through... The spellbinding Gemma Doherty plays on this track and really lent incredible skill to the push and pull.... I feel like the song is about reeling in a selkie from the sea."
Sky Atlas, 'Hollow Embrace'
The Dublin-based band's new track was recorded/engineered by Joe McGrath (David Keenan, Republic of Loose, Wyvern Lingo), mixed by James Darkin (Hozier, Gavin James, The Murder Capital) and mastered by Ivan Jackman (Gilla Band, David Keenan, 10CC). The single comes with the announcement of a national tour this winter. The all-encompassing 'Winter Embrace' sees Sky Atlas continue down their path towards an even fuller sound.
Advertisement
'Hollow Embrace' was written by frontman Lughaidh Armstrong-Mayock, who says "It's a folk song at heart, with a travis-picking style guitar line that follows the vocal melody. Once I brought it to the band, the piece was given a much vaster, electric sound, with Ryan and Danilo's driving drum and bass parts, and Louis' layers of distorted violin. The track blends our more delicate side with a heavier sound we've been moving towards and is quite cinematic in scope, with the goal of creating a sense of drama and atmosphere in the arrangement."
ROOUE, 'Better Off'
Marking just their second single of the year after 'Orbit', 'Better Off' immerses pop melodies with electronic and indie intonations. Lush sonic embellishments and piano chords bring the background instrumentation to life, while powerful harmonies elevate the soundscapes to new heights. Dublin-based pop duo ROOUE – made up of twin sisters Roisin and Lou – have rapidly established themselves as one of the most exciting emerging acts, and they're heading in the right direction. Both possessing rich, effortless vocals that blend beautifully, their addictive bops have an R&B edge that allows them to stand out from the crowd.
Sarah Crean, 'You Have No Idea'
The Clondalkin-based singer-songwriter/producer has released her latest single in the form of 'You Have No Idea' today. Created alongside producer Adam O'Leary, the gentle track opens with warm guitar notes and voice memos from fellow musician Hannah Horan. Injecting the personal and private into the public sphere is a bold move, but Crean has something special. That's probably why her last single, '02:00am', has over 100,000 streams after going viral on TikTok last week.
"I don't wanna be here when you're around / your girlfriend won't save you / She won't help you up / They won't let her in / 'Cause you wouldn't let her out," Crean sings, her rich vocals sounding better than ever. "I started crying as soon as I walked in the door," a voice memo describes in the gut-wrenching single, which peels back the layers of loyalty and hurt caused by someone close. Sarah chooses her words carefully, full of yearning and often pleading for more clarify, respect and fidelity in a relationship.
Advertisement
Def Nettle, 'Architecture'
The Dubliner's new single lands ahead of the post-funk and alt-punk band's support slot for Scattered Ashes at The Workman's Club tonight. 'Architecture' is a goth ode to frontman Glen Brady's hometown of Dublin and his melancholic youth. Despite the loneliness at the song's core — "When it rains in Dublin / You can hug the buildings / Go where you want / Like when we were children" — the track is addictively danceable.
"'Architecture' in a lyrical sense is a look back at a greyer, more isolated time in my life," Glen Brady says. "There's a sense of waiting and wanting things to happen but not being entirely sure if they will. It's set in an early '90s Dublin just post-adolescence. The heart is heavy like the autumnal atmosphere of the lyrics. I travel around the dark, pre-Celtic Tiger city on foot, lost with nowhere to go, out in the rain, hiding from the deluge, hugging the buildings."
Pauric O'Meara, 'Le Deanaí (Lately)'
The Tipperary pop musician has decided to release an Irish version of his recent single 'Lately', titled 'Le Deanaí'. He's aiming to celebrate Ireland's beautiful language and try and bring it more to the front of modern Irish music and media. Influenced by Chic, the 1975 and Tom Grennan, the catchy nature of O'Meara's tracks is undeniable. 'Lately' is a funky, uplifting track that deals with themes of relationships, friendships and the importance of the time spent and how we spend it. Basically, don't waste your energy on people who don't deserve it, but make it Gaeilge.
"I have had a love for the Irish language for many years now, and to be in a position to release a track as Gaeilge is a very proud moment for me, and i hope you can support it upon release!" the rising singer-songwriteer says. "Táim an sásta an leagan Gaeilge a chur amach, chun cabhair a thabhairt don teanga a chur chun chinn agus a coimead beó go háirithe i measc daoine óige!"
Advertisement
Sarah Buckley, 'Dream Catching'
For fans of Julia Jacklin, Niamh Regan and Laura Marling; the Cork-based musician's new single has a distinctive sound, drawing on her love of language to acknowledge the magic in the mundane. The track encourages the listener to take time to daydream after Buckley found the kalimba in a small shop and found inspiration. This is the third release from Sarah's forthcoming debut EP, following 'You've Got Me' and 'Magic Powers'. A beguiling vocalist, the indie-folk artist has been busy recording over the last year with some of Ireland's leading music producers, Karl Odlum, Darragh Nolan & Richey McCourt. The results of this will be released as two sister EPs in the coming months. Balancing themes of nature and mysticism, with relatable and razor-sharp lyrics, the collections allow Sarah's haunting style to shine through.
Leila Jane, 'Dance With Me'
The Dublin-based indie artist and BIMM graduate is back with a new track from today's fresh EP Revolve Evolve, which marries electronic with soulful Americana genres. Although the EP is self–arranged by Leila Jane, all of the tracks were recorded and mixed by Bleeding Heart Pigeons frontman Mícheál Keating, with the exception of 'Dance With Me' - recorded by Leon Zeug at Windmill Lane Studios and mixed by Michael Heffernan. The alternative London artist with Donegal roots has performed on major stages thus far. For fans of Big Thief, Mac Demarco and Timber Timbre, don't miss Leila's launch show at Whelan's on November 20th.
Dylan Flynn & the Dead Poets, 'LIFE'
Advertisement
After a busy year of new releases, opening for the likes of NewDad and shortly, The Stunning - Dylan Flynn & The Dead Poets release their most enticing single yet - just ahead of their The Record Room performance on November 26. The bouncy single from the Limerick rising band is ever so slightly different to the usual DFDP indie-rock sound. A lighter air opens, with symbol heavy drums leading the listener into a spiral of existential questioning, decorated with incandescent vocals and pretty melodies. Lyrics like "I'm losing track of time/I'm falling out of line/I feel like I'm going nowhere," highlight lead writer Flynn's expert lyricism, creating just enough anxiety to be soothed by the layered harmonies and instrumentals.
"The song delves into themes of regret and guilt, constantly reflecting on what I could have been done different," Dylan notes.
Kovanta, 'Be My Queen'
Originally formed in 2019, and inspired by the likes of Guns N' Roses and Eddie Van Halen, Kovanta have continued to expand their musical horizons in recent years. Now, after selling out multiple venues in the Kildare area, they ready to present their debut single, 'Be My Queen'. The heavy-hitting track is packed with raw energy and passion, as they explore themes of false promises and betrayal.
They teamed up with Paul "Rubber" Keogh – a veteran of the Kildare music scene – for the track, recording late into the night, and utilising their space in a Newbridge live venue to their advantage.
Claire Heffernan, 'Gemini'
Advertisement
Originally premiered on hotpress.com earlier this week, Claire Heffernan's 'Gemini' got its official release yesterday. Turning away from the sound explored in the Limerick-based artist's debut single, 'Snow Moon', the new track explores more of a pop-folk direction. Featuring Claire's incredible soprano vocals front and centre, the musician's remarkable harp skills are also brilliantly showcased. Layered harmonies add exponentially to the piece, showcasing Heffernan's true flair for song-creation.
"I wrote this song during a breakup," she says of the single. "It was a way to process all my emotion, and I feel like this sort of angst came out again in the studio with the way we arranged the track. It's full of dramatic drops, dynamics, but also tenderness."
Nine Raths, 'Thornhill'
Made up of Ryan Burrowes and Adam Smith, Nine Raths returned this week with a new project, EP2  – featuring 'Thornhill', 'Earlswood' and 'Clarendon'. The release is the second-part in an ongoing trilogy, following the release of EP1 back in March.
The Irish duo – who are also known for their work with Robocobra Quartet – explore modern Irish identity through the electronic project, while also delving into the history of Ireland's past, and our relationship with the rural landscape. The cinematic EP further establishes the pair as a captivating force in Irish music.
Somebody's Child, 'We Could Start A War'
This week saw Somebody's Child – also known as Cian Godfrey – announce his eagerly anticipated debut album. Ahead of the release of the self-title LP on February 3 via Frenchkiss Records, he's offered us a taste of what to expect from the project, with new single 'We Could Start A War'. Godfrey's passionate and wonderfully raspy vocals are brilliantly showcased, along with vibrant alternative guitar and drums.
Advertisement
"The original version was a demo I wrote in 20 minutes or so," the Irish artist says of the genesis of the single, "and Shea produced in our little makeshift studio in Dublin. We spent 50 quid on artwork and just put it out, now it's our biggest song.
"This is now the real version I guess. The timing is also serendipitous because the video is about where it was written, and the juxtaposition between beauty in tradition, and the ugly face of gentrification of which both are in abundance."
Joshua Burnside, 'Woven'
Having unveiled the title track back in September, Joshua Burnside returns today with the release of his new EP, Late Afternoon in the Meadow (1887). Among the highlights is the opening track 'Woven' – which, with its powerful layered harmonies, confidently confirms his status as one of the most compellingly experimental and authentic folk musicians in Ireland.
Burnside's releases to date have been streamed 65 million times on Spotify, following debut album EPHRATA in 2017, 2019's Wear Bluebells in Your Hat If You're Goin' That Way, 2020's Into the Depths of Hell and 2021's Higher Places.
Aby Coulibaly, 'Weekdays'
Having teased new music earlier this week, Aby Coulibaly – one of the Irish scene's most hotly tipped artists – has shared her latest single, 'Weekday'. produced by one of her fellow Chamomile Records co-founders Moyo, the smooth new track has all the potential to be a major radio hit – while also retaining the artist's independent spirit and experimental approach.
Advertisement
Exploring themes of love, relationships and daydreams, it's another brilliant, feel-good release from Coulibaly.
AikJ, 'Lavish'
After the release of his lauded PHA$E EP earlier this year, AikJ is set to make his triumphant return with the follow-up, PHA$E 2. Ahead of the release, he's shared the lead single from the project, 'Lavish'. The new track finds the Nigerian-born, Dublin-raised artist – who has already established himself a fearlessly genre-blending force in Irish music – blending elements of R&B and salsa, in an approach not too dissimilar from Rihanna's 'Wild Thought'.
'Lavish' finds AikJ taking on the persona of "a lost soul stuck in a loop of terrible decisions" – who's indulging their "lust for material things" while neglecting real connection.
Taylor Nose, 'Childish'
Following the release of 'Hazy Jane' last year, the Cork-born, Dublin-based singer-songwriter is back with her long-awaited new single, 'Childish'. The song was recorded last summer at Wavefield Recordings in West Cork – and further establishes Taylor Nose as a serious one to watch. Drawing inspiration from the likes of Phoebe Bridgers, Joesef and Billie Marten, the rising star has plenty of potential for international success.
Catch her in the Workman's Club Vintage Room for the official single launch on November 30.
Advertisement
Ocean Tisdall, 'Vintage Dreams'
Our recent 'Finger On The Buzzer' interviewee finally unveils his highly anticipated debut EP, Boys Don't Cry, along with the gorgeously tender new single, 'Vintage Dreams'. The rapidly rising Gen Z star taps into the concerns of a generation across the five-track project, touching on issues like eating disorders, mental health, toxic relationships, sexuality and acceptance.
"'Vintage Dreams' is about someone who makes you fall for them and makes you feel like you have that vintage love that belongs on the big screen," he says of the new single. "But really they were just the best actor and made you believe they loved you but really they had alternative motives."
Paul McCann, 'Divide and Conquer'
Ahead of the release of his upcoming album, Alter Ego, in February, Irish singer-songwriter Paul McCann has shared the second single from the project, 'Divide and Conquer' – which finds him mining deeper into the power pop and alternative rock sounds he's built his reputation on. Drawing inspiration from a wide variety of artists, including Jeff Buckley, Kate Bush and The Beatles, McCann's upcoming album explores his grief following the sudden death of his father in late 2019.
"There's a lot of ideas and influences going on in 'Divide & Conquer'," McCann reflects. "It's probably darker and heavier, both musically and lyrically than my previous few singles. I really just like the tension and energy of it".
Grá-C, 'I Can'
Advertisement
Having previously released music as Gráinne Cotter, the Co. Clare singer-songwriter has expanded her approach with a brand new sound under a fresh moniker,  Grá-C. The new project finds her stepping into the spotlight with the recording skills she honed at home over lockdown.
Her debut single as Grá-C, 'I Can', was produced and mixed by Monique Recording Studios in Cork, and offers a captivating introduction to the album that's set to follow. Released earlier this week, the new single marks the artist as one of Irish pop's most promising emerging stars.
Lisa O'Neill, 'Old Note'
Following 2018's Heard a Long Gone Song and her 2019 EP,  The Wren, The Wren, Lisa O'Neill is set to return with a brand new album, All Of This Is Chance, on February 10, via Rough Trade Records. Ahead of the release, she shared a new single, 'Old Note', as well as an accompanying music video, directed by Myles O'Reilly, this week.
The song, produced and mixed by David Odlum, was inspired by an interview with traditional musician Tony McMahon – and features awe-inspiring musings on stars, the wind, birds and life, as well as moving contributions from a star-studded selection of musicians, including Colm Mac Con Iomaire (violin), Joseph Doyle (bass), Kate Ellis (cello), Brian Leach (hammer dulcimer), Colm O'Hara (trombone), as well as the voice of O'Neill's young niece Sadie-Mae O'Neill
BLÁNID and Ciaran Lavery, 'Bad Decisions'
Following the release of 'Fool's Gold' and 'Dead Men Dancing' last year, BLÁNID is back with a new collaborative track, featuring fellow Northern Irish artist Ciaran Lavery. Full of epic drama and darkness, it's a stunning, deeply introspective effort from both singer-songwriters.
Advertisement
"I wanted to write about the exhausting and seemingly deterministic experience of self-destruction, the inescapable feeling that you are destined to fail and the overwhelming shadow that a depressive state can cast," BLÁNID says. "But there is a beauty and broken joy in it, even if this can't be seen when you're in the throes of it"
"[The single] deals with the very self-aware and shameful feelings of self-sabotage, like watching yourself speed headfirst into the burning building because you feel you deserve it, have to, need to – even though you know you are choosing this path," Ciaran adds.
BIRCHES, 'Be Unknown'
Hailing from Armagh and Tyrone, indie/emo band BIRCHES rose out of the ashes of previous band We Are The Trees in 2018 – and are quickly building up a name following a string of successful singles. 'Be Unknown' marks a major expansion in their approach, and serves as a notable step-up in both recording and quality. Recorded at the Start Together Studio in Belfast's Oh Yeah Music Centre, the new track finds them retaining their DIY ethos, while also offering up a sound that's more polished than ever.
"It feels like everything before was all a prequel and everything to come is the being of chapter one of our story," the band says. "The 'Be Unknown' story is of just getting up and doing it – whether that's calling a loved one, starting a new project or even just getting out of bed in the morning. All those things can be tough for someone and we hope this song can give the inspiration to do so."
Advertisement
JustG, 'Bad Decisions'
Having first burst onto the Irish scene aged just 17, JustG established himself as a highly sought after DJ. In more recent years, he's turned his attentions to music production, releasing his debut single, 'Don't Feel The Same' with LA-based singer-songwriter Amanda Renee in 2018, and making a serious impression in 2021 as part of the duo HalfTraxx. Now focused on his solo career, he's just shared his seventh release of the year so far, 'Bad Decisions'.
"When I wrote the instrumental to the track, I wasn't sure how vocals were going to sound over it," he says. "With the heavy bassline and the piano stabs, I just wasn't sure. But when Eileen sent back her vocals I was blown away. It all came together so well."
Post-Party, 'Turn To Gold'
Having already amassed a million combined Spotify streams, Irish indie-rockers Post-Party are back with their new single, 'Turn To Gold'. Having teamed up with renowned Irish producer Philip Magee, the track offers a hugely promising taste of what to look forward to from debut EP, out early next year.
"'Turn To Gold' was sketched very early in our career," the band comment. "Years of revisiting it and maturing as a group allowed us to complete the song earlier this year. It tells the story through our lived experiences that things get better and dark times can be overcome. Mental health, relationships, world issues, it talks about the start of a new day as the sun rises. 'Darkness turn to gold.'"
Emperor of Ice Cream, 'Winter Pages'
Advertisement
Following its release on Bandcamp last week, 'Winter Pages' – the lauded new single form Irish indie icons Emperor of Ice Cream – has finally made it to all other streaming platforms. As the second single from the Cork band in two months, the track has fuelled speculation there could be another new album in the near future.
Released via FIFA Records, 'Winter Pages' marks an intriguing expansion of band's approach, with gorgeous guitars and vocal harmonies driven by a powerful rhythm section, as they explore themes of loss and lament.
Paddy Dennehy, 'Are You Still My Girl'
Originally hailing from Limerick and now based in Cork, Paddy Dennehy has generated further excitement about his upcoming album, Love And Be Brave – out in spring 2023 – with the release of his new single today, 'Are You Still My Girl.' The new project will follow his debut album, Little Light, released in June 2020.
"The protagonist in this song spends his last hours on earth thinking about the love of his life," he says of the song. "While writing the song, I felt like it was a tragic death so I've tried to intimate that his demise is through misadventure rather than old age – "I took one I took three, it's a goddamn disease…". The dying man spends most of the song wondering if that person still loves him and I hope there is a bittersweet ending when, in an out-of-body experience, he sees her comforting his remains."
Listen to the playlist in full below:
Advertisement