Listen to some of our favourite new Irish tracks of the week below.
Le Boom, 'Next Time'
Their new release features Andy L, Christy Le Boom's brother and dropped on Le Boom's own label, Innocent Chap Sounds. Originally written for inclusion in a mixtape for DJ/radio presenter Jenny Greene's radio show, 'Next Time' has become a standout moment at recent live performances. Le Boom recently announced tour dates in Ireland and Europe including a huge headline show in the Irish capital's iconic 3Olympia Theatre on December 2nd.
"It's about that period of the night before it starts to get bright, before you hear the bird song or anything scary like that," Andy L says of the lyrics. "When your friends feel like family and the only thing that matters is that they know that. So you tell them 100 times. And we did it the last time and we'll do it all again the next time, and everything in between is a blur."
Niamh Regan, 'Her Eyes Are A Blue Million Miles'
The Galway musician's commanding cover summons Captain Beefheart's feeling of longing and confused love from the 1972 original song, yet the sparser arrangement allows Niamh's astounding vocals to take centre stage. "I look at her and she looks at me / In her eyes, I see the sea / I don't see what she sees in a man like me / She says she loves me," Regan sings, as stunning textures support the ominous, otherworldly atmosphere created from Myles O'Reilly's video.
Advertisement
"I first heard this song in the film The Big Lebowski, but never looked up the artist," Niamh explains of the cover. "I remembered really liking the short snippet I heard. Then one evening I was watching a documentary on the artist Frank Zappa when I discovered Beefheart who would have been on the scene in California the 60's-70's same time. Anyway, if you're a big Tom Waits fan, like myself, exploring some of Captain Beefheart's bizarre, fun and strange catalogue is well worth it. I've never released a cover song before, so this was fun and a great exercise to explore new sounds and ideas for my second record."
Pretty Happy, 'Boots'
The Cork punk-art trio announced details of their debut EP this week. Echo Boy will be released on 14th November on the Foggy Notions label, with first single 'Boots' making a stomping impact after they performed it from the award winning Glucksman specially for Other Voices Bringing It All Back Home Cork. With screeching guitar riffs and jarring vocals interrupting each other, it's another scorcher anthem from the humour-filled act that aren't afraid to explore darker subject matter. "They call him 'Boots', 'cause he's got big feet like boots," the track starts before a wail of guitar noise brings it to life.
The band teamed up with producer John 'Spud' Murphy (Lankum, Black Midi) at Hellfire Studios in Dublin to record all four tracks. The EP title and artwork references the Echo Boy statue in Cork City by sculptor Barry Maloney commemorating the paperboy street sellers of the Evening Echo newspaper.
HousePlants, 'Seaglass'
The Irish electronic/indie band have announced the release of a new EP Seaglass, due to be released on December 2nd, with a video for the title track. HousePlants' Seaglass EP follows their acclaimed 2021 debut album Dry Goods. With vocalist Paul Noonan of Bell X1 performing the track in the visuals (directed by Allyn Quigley), which are kept simple with a warehouse hosting the band, the funky beats and gentle electronic synths bring the gorgeously catchy single to life. "I wanna age like glass of the sea, and lose my edge so gracefully," Noonan croons on the textured chorus, made rich with harmonies and shimmering beats. "I wanna taste the air as I move."
Advertisement
"Having made the album during lockdown mostly in our respective bunkers, it was a joy to finally play shows and share the thing in its natural habitat," Paul Noonan said of the new EP. "The pants-splitting, tent-shaking, sinew and bone of it… More tunes happened as we went through the summer. Here they are."
Conor Byrne, '​​Girls On The Internet'
The Kerry musician wrote his new single alongside Irish musician Pa Sheehy along with Joseph Wander, George Glew with production by Paul Whalley in London earlier this year. A stripped back yet explosive, soaring track, 'Girls on the Internet' showcases Conor's emotive vocals and impassioned lyrics. Byrne blends the contemporary pop production style, balancing the beautiful organic guitar motif that evolves throughout the track into an uplifting soundscape with raw vocals. The singer-songwriter has amassed over 75 million streams thus far. "Holding on but barely/Know that I'm not ready/Can't let go, you're all I've known," the song opens to a gentle guitar melody. "You took the best of me/and I'm left with the rest so hollow."
Conor explains "Girls on the Internet is about the painful post relationship world in which one starts to look for love again and in the modern day this usually involves online dating, apps and DMs. We sometimes find ourselves trying to find someone new before we have fully recovered from the last relationship. I wrote GOTI about the illogical urge to go back to a person who broke you just to feel something again rather than start from the start with someone new".
Jape, 'Secret Area'
Taken from Irish producer's new album 9K HI, Vol. 1, 'Secret Area' is a gentle electronic song that invokes feelings of forgotten joy. The music was lovingly processed using rare old samplers to invoke lost memories and a childlike sense of rediscovering the joy of creation. The Sweden-based act (real name Richie Egan) has also revealed a self-directed video directed that further explores these ideas. The Faction Records signee's follow up to 'Eugh' - which Hot Press recently premiered - is a relatively down-tempo, laidback number that brings a sense of calm to the dance-loving listener. It feels like the chilled out part of a rave where you get a moment to yourself, peace and quiet and blissful happiness washing over you. Simple synths and electronic beats pull you in.
Advertisement
Deadbeat Drew, 'Furthermore'
The Mayo artist is embarking on an indie-folk and Americana journey with his new single. The track showcases Drew's versatility as an artist, as he continues to experiment, a musical shift he alluded to on his previous two singles 'Another Evening' and 'Nothing Stranger'. "I'm born to hold a grudge for evermore," he croons, exploring toxic masculinity, yearning and self-doubt with a simple guitar melody and strings.
"As I've stated to my friends and peers, I've been focusing a lot more on my song writing in recent months," Deadbeat Drew explains. "I've spent so much time in my formative years, obsessing over production and mixing in music, concentrating on the technical aspects of what makes something a great track! Now that I'm a bit older and wiser (hopefully), I realise what moves me the most in music are the sentiments, the vibe and probably the introspection. So looking at myself, and asking "what do I want to say with this track?", has kind of been my motto for 2022. I think 'Furthermore' is about understanding and being at one with yourself, and acknowledging the flaws, the inconsistencies, and hypocrisies you have."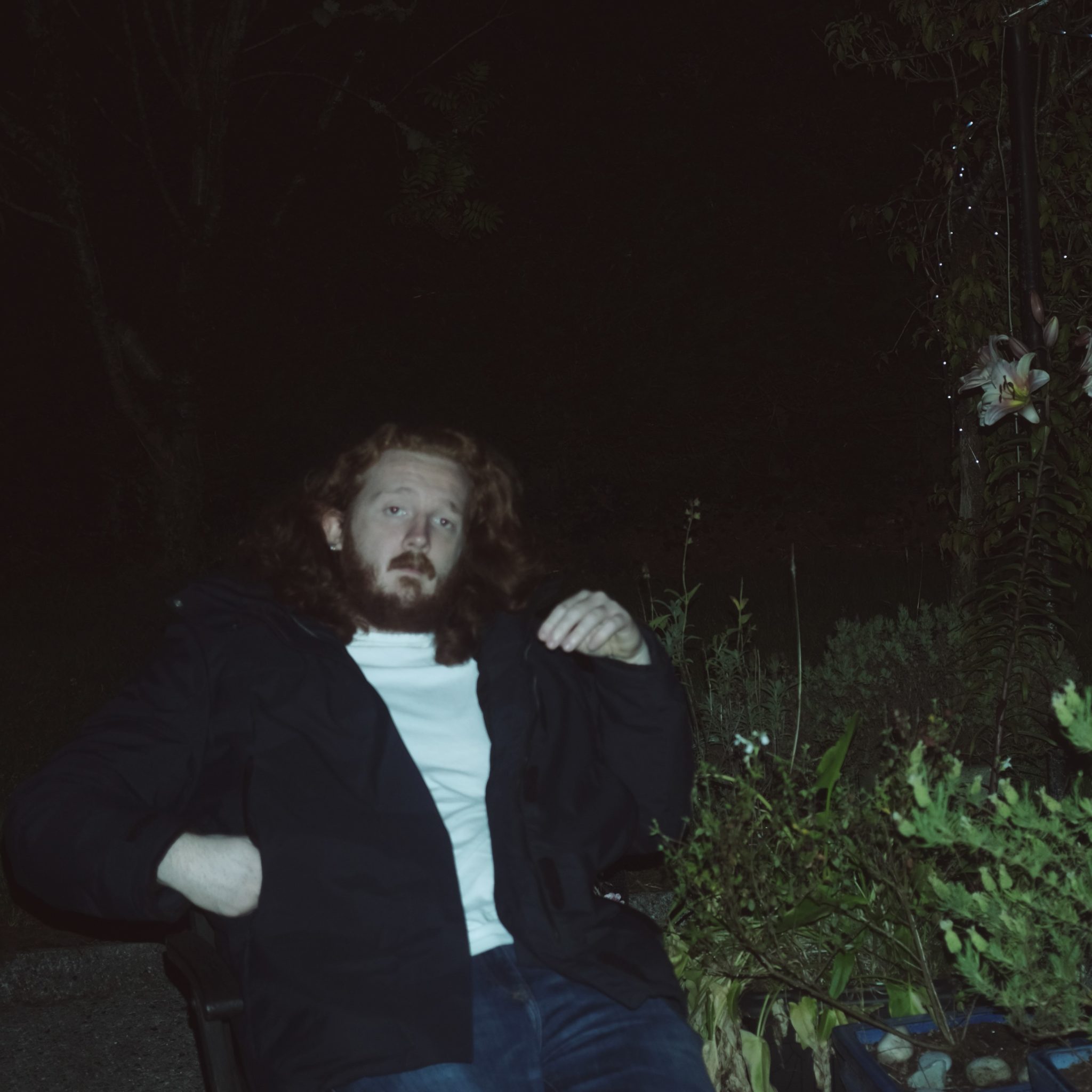 Saige, 'Outgrown'
The alt-pop act makes fine use of Kylie Minogue vocals on her nostalgic rock-infused new single, taken from her Spraks EP. The Hot for 2021 act has only released one other single this year, 'Sparks'. "It's always a crisis/why'd you have to flip you never have a reason," she sings on 'Outgrown', espousing the empowerment of independence. The guitar-driven sound fuses pop with an edge as Saige describes moving on from past relationships and situations that only served to pull her down. The Wexford native launched onto the Irish music scene in 2020, having studied in BIMM and cut her teeth gigging Dublin's music circuit while developing her unique sound. Juxtaposing rich, textural vocals with dreamy soundscapes, Saige's sound is mature, modern and classic.
Anna Mieke, 'Seraphim'
Advertisement
The Irish singer-songwriter shared a captivating Anna Heisterkamp-directed video for her new single this week. 'Seraphim' is an immersive, rhythmic track that steadily builds to an enthralling crescendo, marking the fourth single off her new album Theatre, due out November 18th via Nettwerk. With sparse guitar plucking melodies and layered harmonies boosting Mieke's ethereal vocals. Her own family and friends are featured in the beautiful video, with Heisterkamp also directing the clip for previous single 'Mannequin'. With influences ranging from Talking Heads and The Mamas & the Papas to Orchestre Baobab, Nusrat Ali Khan, West African kora and traditional Brazilian dance, Anna's vivid soundscapes mirror her adventurous upbringing. "Seraphim, lying in your pale skin/Whisper low, god forbid they hear our woes/Holes in the ground and we're bound to fall in/To be seen not heard is a worrying thing."
"While writing this song, I was listening to a lot of Juana Molina from Argentina," Mieke explains. "She has really interesting vocal rhythms going on," explains Anna Mieke. "'Seraphim' touches on loss, the 'passing on' of grief, and the different ways it's expressed. But, for me, there's something really uplifting about the song too, and having family and close friends in the video really means a lot."
Beauty Pageant, 'Born To Stay'
Following 'Memory Foam (Demo 2018)', the six-piece indie-rock outfit have shared a Beach Boys-esque anthem with plenty of throwback synths and driving guitars. The exasperated vocals of frontman Cormac Byrne contrast with the lush choral backing vocals from guitarist Iarla Scaife, with the video edited by Anna Heisterkamp and shot by Johnnie Lyons with artist Aine Byrne. 'Born To Stay' is a short wall of crashing guitars, relentless drums, fuzzy bass and sugary synth lines, channelling feelings of hometown existential dread and the yearning for something beyond a domestic existence. After a few years playing across venues and parties in Dublin's DIY indie scene, Beauty Pageant began recording new material in June 2021 in a converted farmhouse in Meath. Parts of the track have since been recorded in Windmill Lane as well as band member's sitting rooms and bedrooms; eventually being mixed by Les Keye of Arad Studios.
THUMPER, 'Summer Assault'
Having released '25' as a single edit after sharing their debut album Delusions of Grandeur this year, Dublin noise rockers THUMPER are back with new material. The sextet bring their usual double guitar, bass and double drum soundscapes on 'Summer Assault', which has a soaring chorus that sticks in the brain immediately after the first listen and screams to be heard live. "You go forwards, I go backwards," frontman and writer Oisín Leahy Furlong belts. Described by the band as "a vignette of self sabotage, an anthem of small failure", 'Summer Assault' is about a doomed relationship that continues regardless. The narrator is banging on the glass, trying to warn the song's inhabitants of what's to come. The ever-expanding wall of noise has pop elements, crunching instruments together to create an explosion of frustration. It's a strong return from the outfit, out now via Reckless Records.
Advertisement
Naimee Coleman, 'Lost Our Way'
'Lost Our Way' is the first single to be taken from the Irish singer-songwriter's forthcoming album The Edges, out early 2023. Recorded during lockdown with collaborator Adam Marcello (Jon Brion, Brandie Carlile, Sara Bareilles) The Edges is a collection of sometimes gritty, often melancholic, but always deeply personal songs. On 'Lost Our Way', Naimee joins forces with Paul Noonan from Bell X1. Naimee says, "I think Paul has one of the most beautiful voices in the world and getting to sing with him on this track was incredible."
"The clouds above us shut out the light, and now that we're back, nothing's right... Have we lost our way?" the Dublin native asks on the poignant single, which adds heartfelt vocals to a light smattering of acoustic guitar and a warm horn segment. After signing with EMI records in her late teens she recorded her first album Sliver Wrists in Abbey Road Studios. Over her career, Naimee Coleman has toured extensively as a headliner and opening act for Van Morrison, David Gray, Suzanne Vega and more.
Basht., 'RCKNRLLA'
With an opening not unlike early Arctic Monkeys (think Whatever People Say I Did, That's What I'm Not), the Dublin rockers' new single is packed with energy and charisma, landing after their Grand Social gig. "I just wanna rock and roll, play my guitar, put on a show/smoke in rooms and bathroom stalls," Jack Leavey sings. Basht. is composed of Leavey, Sam Duffy, Louis Christle, Luke O'Neill, and recent addition Rossa Healy; combining a fascinating mix of styles, incorporating intimate lyricism, new-wave bass tones, hip-hop drum beats, and raw guitar riffs into their tunes. It follows recent single 'Never Love', and increases in intensity for a thrilling conclusion.
Advertisement
Speaking about the track, Jack says "It's a track highlighting the superficiality of rock and roll at an early level and the insecurities that arise when one looks deeper. "Sold you on this life of wonder, radio star, tv screens, smoke and mirrors, champagne streams".
Left on Read, 'Duet'
The Limerick alt-rock outfit (brothers Adam Reeves and Jack Reeves and close friend Steven Tynan) have unveiled a jazz-driven new single, inspired by inner conflict and the feeling of being your own biggest supporter as well as worst critic. With inflections of indie rock, funk rock, synth rock, grunge, jazz and even Latin work, Left on Read are finding a gap in the Irish music market. Forming during lockdown, the band were recently named as the 2022 recipients of the Dolores O'Riordan Music Bursary, which will go towards recording the final tracks of their forthcoming debut album.
"It's those two sides having it out and eventually having to accept that they're stuck with each other," the band explain of their personal new offering 'Duet', "It's a song of beginnings, having hopes and expectations of yourself but struggling for self assurance and the courage to take the leap. This song is all about coming to terms with the fear."
Seán Joyce, 'While You Were Out'
Advertisement
The emerging 22-year-old newcomer has dropped his powerful debut single 'While You Were Out' via Faction Records today. Hailing from Ballinlough in Co. Mayo, the musician has spent the last four years writing with the likes of James Vincent McMorrow, Mark Prendergast of Kodaline, Sorcha Richardson and Cormac Butler. Joyce is set to release his intricate and observational debut EP, which explores the highs and lows of a first big love and delves into its beautiful as well as bittersweet moments. 'While You Were Out' showcases his breathtaking vocals as he delivers every line with utter conviction, evoking passion, pain, yearning and hope. Detailing the rollercoaster ride of a relationship, the singer's music recalls the raw emotion of Bon Iver, the pop edge of The 1975 and Declan J Donovan, and the experimental slant of RY X.
"'While You Were Out' is about hope, but also learning that not everybody is meant to stay in your life forever," Seán Joyce offers. "But it can still teach you a lot. Don't be afraid to open up or trust someone with a secret. It's also about being an anchor for someone else, to let them know you're a safe place for them. Once all the lights go out and the madness of the outside world is forgotten about, it's just the two of you talking."
piglet, 'to you tonight'
South London based Irish songwriter/producer piglet (Charlie Loane) has announced that his new seven songs EP will be released on December 2nd via Blue Flowers, sharing a new single alongside the news. New single 'to you tonight' is a giant song about love without gendered expectations. "in every single timeline I ride straight back to your house/I don't stop to think to try to figure it out /my normal hesitations and my usual doubts," he sings over a warped organ melody, electric guitar riffs, a steady drum beat and electronic embellishments.
"My intention was to write a song that reflected and celebrated the love and joy that have been added to my life by my partner and our relationship while doing my best to avoid what i see as the pitfalls that love songs can often fall into," piglet explains. "often love is expressed in songs via feelings of ownership", he continues. "A persistence towards foreverness, gender stereotypes and unrealistic expectations of unhealthy dedication - which i think we could do without!"
Advertisement
Dora Gola, 'Oh You Wild Thing'
The fifth single from the Polish-born, Lahinch-based singer-songwriter and dancer is hugely cinematic, blending genres on a grand scale. Dora Gola frequently blends elements of Eastern sounds, Irish folk and dramatic electro-pop, and draws influence from the eclectic likes of Kate Bush, Gorillaz, Björk and Prince. It sounds like something you'd hear on the Avatar soundtrack, chock full of textures, nature noises and soaring vocals. 'Oh You Wild Thing' is bursting with dark drums and esoteric soundscapes, swirling rhythms and imaginative scopes. The booming chorus and global beats draw the listener in from the jump. The creative's highly anticipated debut album Dance with Danger is due in 2023.
KAZMS, 'Beacon'
The rockers' new single is taken from the band's forthcoming debut album Flow, due to land on March 3, 2023. Berlin/Dublin based Irish singer-songwriter Eoin Keely, Dublin electronic producer Ciarán Byrne and traditional Irish musician Seán Ó Casaide have come together with stunning results, drawing deserved comparisons with big Irish voices like Hozier and Dermot Kennedy combined with the subtle electronica of artists like Talos and James Blake. Following 'Amoral', 'The Flood' and 'Fragile', 'Beacon' adds lush electronics with Keely's raw vocal prowess. "So easy to lose yourself/you've gotta face it/time is a traitor," he sings, tracing the need for support from a loved one.
"This is an inward look at my flaws, my mistakes and my character. I am always wracked with negative self talk. Here, I'm trying to identify and log my failings so that I can learn from them. I was lost when I found my partner, Luise. She has been my lighthouse ever since. Showing me the way when I couldn't see the good inside myself. Showing me that I could be a better person. Keeping my obsession, music, in check and giving my life balance. My world would be a darker place without her."
The Rosecaps, 'Empty Wrappers'
The Galway indie-rock trio have been have been writing music together since 2019, releasing their debut EP Before You Grab Your Cigar in early 2021 and follow up single 'The Wall' in mid 2022. Childhood friends Daniel O'Malley, Emmet Feerick and Shane Fahy are back with 'Empty Wrappers', with a laidback feel and a slight diversion from the usual high-energy tracks the band previously shared. Penned about a hopeless romantic fixating on his ideal soulmate, the main character of the song takes every opportunity to cynically question his own originality and reality. He grapples with the age-old clichés surrounding his situation as he tries to separate fact from fiction.
Advertisement
The stripped back beginning uses just an acoustic guitar plucking chords and a lead vocal before increased layers of instruments are gradually added. It's got definite pop twinges, taking influences from decades gone by. "Fourteen months and you've held your tongue/waiting on just the right moment to come/you'll buy her flowers and talk for hours/you'll realise you were under her nose all along."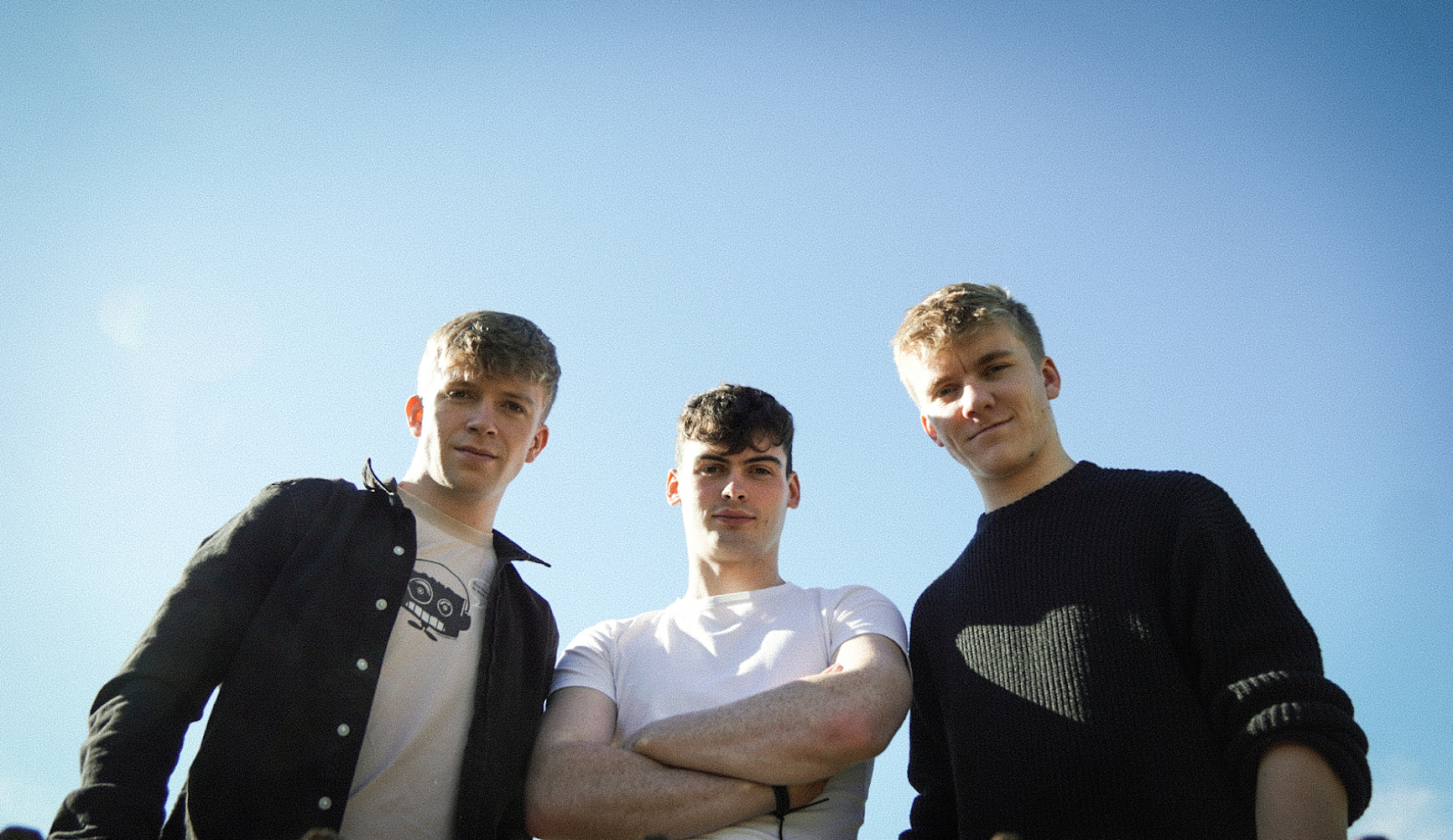 Akrobat, 'Eskimo'
The Dublin indie rockers previously unveiled 'Basquiat's Widow' as a single, while 'Eskimo' is also taken from the upcoming album, Jammed Space Movement (released on Bandcamp this month). An exciting addition to the thriving alt-music scene, Akrobat are redefining the interface between music and art with their unique exploration of new styles and genres. The avant-garde, experimental band, inspired by artists including Television, PJ Harvey, The Velvet Underground, Radiohead, Bowie and Sonic Youth. 'Eskimo' has flourishing indie guitar riffs, feel-good ethereal background harmonies and '80s synths. Each artist in the Akrobat collective brings their own rich musical experiences and cultural perspectives, drawing on an established career built on the alt/indie and jazz scene.
Eoghan Daly, 'Blue, 'I'm Thinking'
After sharing 'Isla' and 'Chained' earlier this year, the Blessington (Wicklow) singer-songwriter is back with a delicate new gem. Fusing rock with alternative county, 'Blue, I'm Thinking' features Daly's lo-fi, unvarnished vocals and a gentle acoustic guitar sound. There's no bells or whistles with his tunes, they're stripped back to tell a narrative through predominantly lyrical motives. Introducing a harmonica instrumental portion towards the end of the song, there's a sense of tired melancholy in the down-trodden atmosphere: "I don't wanna hide anymore". His 2021 EP Case went down a similar, equally inviting route, with hints of Jeff Tweedy, Big Thief and The War On Drugs on their more pared back, bare tracks.
Tommy Cullen, 'Float Me'
Advertisement
The Irish singer-songwriter and former frontman with Dublin alternative band The False and the Fair recently dropped his Live from Workman's EP, featuring the six-minute track 'Float Me'. "I am an old man/my eyes cannot see/I can't make you understand/float me," he sings on the chorus, backed by only an acoustic guitar on the powerful, emotional number. Cullen spent the past year or six locked away in his pint-sized cottage atop an urban river. The Dublin musician seized the opportunity to hone his songwriting and production skills, creating a string of singles tackling such diverse subjects as scary sharks, imaginary breakups, monochromatic rainbows and really nice trains. The accompanying videos, crafted by Tommy, feature an eclectic mix of animation, archive footage and extremely lo-fi VFX.
SWELTR, 'What's It Gonna Be?'
The debut single from the North Dublin pairing makes a massive impact with its thunderous energy and guitar-focused noise-rock/punk sound. Not unlike the riffs of The Hunna, THUMPER and Royal Blood, SWELTR are ready for a bigger stage with new track 'What's It Gonna Be?'. The cover art is very much giving early 2000s blink-182, but the Irish pair's sound is entirely their own. Released on Halloween (nice choice), it blends alternative rock with guitar blasts from the past three decades. The vocals from Tony go big, somehow riding above the intense kaleidoscope of noise surrounding the frontman. Heading down the scream-rock route, hopefully his voice sounds as class in a live setting.
moondiver, 'Gretchen'
Was a dreamy opening bassline ever heard on these shores? Who can say whether that's an overly dramatic statement or not, but the debut single from moondiver breathes life into funk and electronic sounds to create a piece of magic. Immersive, soulful and shimmering in groovy gold, 'Gretchen' brings contemporary jazz into 2022, valuing each instrument as precious. It doesn't even need lyrics to hit hard, which is impressive. Luke Howard, Ryan Hargadon, Solow and Dylan Lynch (drums) make up the quartet, whose live presence is surely one to watch. Jeag, Brién and Peter Baldwin all contributed to the single's origins at Black Mountain Studios.
Advertisement
Overhead, the Albatross, 'Jonah'
The opener from the band's new EP, Lads With Sticks, introduces a beautiful strings section, adding violin to the sparkling guitar riffs and increasingly intense drum beat. The Irish instrumental post-rock band from Dublin change the mood of the song rapidly with hard-hitting drums and deeply introspective piano melodies. The five-piece's energetic sound combines a multitude of instruments which go beyond the normal boundaries of "post-rock" and delve into the realm of the cinematic. Overhead The Albatross recently made their long-awaited return with 'L'appel Du Vide', their first release since 2016. The four-track EP's tracks range hugely in length, but each mades its own individual impact, using entirely instruments without vocals to tell various stories with feeling and mood alone. The finale of 'Jonah' is unbelievable.
Siobhán Winifred, 'This House'
The London-based alt-pop artist has dropped her angelic second single 'This House', following 2022's 'Black Hole'. "Maybe it's too soon for pretending I was just someone to you," she croons. "This house ain't big enough for the both of us/in rooms we talk with 100 eyes on us/this drink's not strong enough to watch you fall in love." With definite Holly Humberstone vibes, Winifred's vulnerability shines through in a inspiring way on the pure at heart gem.
"'This House' was written at a time when I was at my most vulnerable," Winifred says. "I had it all down in 20 minutes and the vocals on the final version are all from the first take, everything was so raw. The song was written 2 days after a house party that my ex, his new girlfriend and I were all at. The song is about all the conflicting emotions you have when you want someone to be happy but are struggling to watch them move on. I wanted to capture the intense feeling of claustrophobia I had that night. Everybody there knew the situation and it just reached a point where I had to leave. I included sounds of a house party on the track and the production kicks in on the line 'so I think I better leave' – it's about reaching breaking point and desperately needing to escape."
Advertisement
Kesan, 'dreams of losing teeth'
Galway native Mark Veerasingam brings moody alt-pop music to the fore with haunting falsettos and meticulously crafted production. The moniker of "Kesan" was visualised in mid-2021, drawing inspiration from artists like amy michelle, Vorsa and Johnny Goth. The mixed Irish-Malaysian self-taught producer and singer-songwriter may be just 19-year-old, but he's making emotionally driven music that will surely connect with a Gen-Z audience in particular. He's currently attending college for Electronic And Software Engineering. 'Cravens' and 'People Tell Me Everything' were released earlier this year, equally captivating and compelling. 'dreams of losing teeth' is slightly emo in textures, diaristic in lyricism and creates guitar riffs into electronic walls of sound that pierce through every emotion.
Meryl Streek, 'Full of Grace'
Beginning with feral punk-rock guitar riffs and raw screaming from the rising star, who criticises the hypocrisy of the Catholic Church after the sex abuse scandals and further controversies, like the Magdalene Laundries. Lamenting the grief that the church in Ireland has caused its people through its control over the State, the talent is full of rage at the lack of compensation and justice. Wailing guitars and a steady, riotous drum beat supports the anger brimming above the surface. "Murder is murder Father, and your boys have sinned," Meryl Streek says. "To make it worse, they all still live amongst us/the many years of shit taken/people left ruined, mentally unstable/pray for yourself Father, I'm doing just fine/I've a heart of gold and I don't like drinking wine." Listen to his new album, 796, out now.
Daniel Blume, 'Let You Go'
Advertisement
Taken from his new eight-track album One Day I'll Thank You, the Dublin-born, London-based artist has a surefire hit with 'Let You Go'. With thumping beats and an addictive chorus, the layered vocals really make an impression on the catchy anthem. Blume's classical training began as a kid when he earned a place at the world-renowned Yehudi Menuhin School, studying guitar and piano. At the age of 15 he won the BBC's Young Composer of the Year award, but he forayed into the world of electronic music instead, inspired by Martin Garrix's smash hit 'Animals'. After releasing a handful of underground favourites, Blume teamed up with hitmakers Cheat Codes for their collaboration 'Who's Got Your Love'; a song he co-wrote which went onto become a US Billboard Dance #1 smash with over 40 million global streams. As a writer, producer, lead vocalist and multi-instrumentalist, Blume's wide-ranging talents make him stand out in a sea of identikit producers.
Cat Turner, 'Company'
The next single on from 2022's 'Quit It' is all warped vocals and smooth, sultry electronics. The solo angsty electro/alt/pop artist based in Galway and originally from Laois describes subjects of self-doubt, heartbreak and indecision powerfully expressed. "We could sit around, pretend there's nothing between us," she sings on 'Company'. "I hope we'll find peace and find it alone, it won't be easy/'cause I know that she feels crazy/I'm so proud of us baby." 48 hours after a loved one left her house, the song sings of a tough separation.
Laurie Shaw, 'Joust'
Having just released his new album Sceptre, the Wirral-born songwriter and producer is based in Cork and makes his tunes from a mountain retreat. He describes the new album as "12 new songs of dark wood, arched doorways, premonitions, tarot readings, sea-faring and fever dreams." 'Joust' lives up to that expectation, going back to elder realms to tell a slightly batshit story following a horse, a part-time maid having her bosom signed, a jousting tournament and more. Heroes and villains, love and loss, space, jungle, seas: it's all a world-building exercise for Laurie Shaw, his imagination runs totally wild. Shaw's influences include Jake Thackray, Nick Cave, Pulp, Bill Ryder Jones, Graham Coxon, Jonathan Richman, Ty Segall and Scott Walker. He's released about 100 albums to date (yes, you read that right).
Advertisement
Yard, 'Defacer (Demo)'
'Auto Erotic' and 'Lawmaker', also released this year, got the music business throwing its eyes on this mysterious, 100% distinctive Dublin band. 'Defacer (Demo)' is just as hypnotic. Opening with smoky, slightly creepy electronics before layered vocals declare: "I'm in your basement/I'm in your friend's place/I'm in your head, you can't escape it/I met your sister/I know your brother/I am your father, the one you run to". The subject essentially stalks your life, embedding itself into every crevice of your human connections. The emerging electro noise quartet bridge the gap between techno and noise rock, creating a wholly immersive sensory experience. Drawing inspiration from SUUNS, Gilla Band, Death Grips, Nine Inch Nails among others, YARD is an experience that is destined for insane live sets at festivals and beyond.
Kelp, 'Moonbathing'
Belfast-based Jordie Sunshine (aka Kelp) is a experimental electronic and symphonic pop, HD bedroom producer and songster extraordinaire. 'Moonbathing' sounds slightly like the weirder era of Tame Impala, but you can't pigeonhole the rising star like that. With glorious synths, joy embedded in every electronic key used and soothing vocals describing surrealistic situations that border on the hallucinogenic - not that we're complaining. Plucked from the void in the peak-plague days of 2020, Kelp has unveiled two EPs and a string of singles since. Kelp is set to release another EP of singles, funded by the Arts Council of Northern Ireland, with collaborations spanning across the pond on both sides.
Wild Love, 'We Can't Stand'
The Tennessee-based band are made up of Irish frontman Brandon Gorman, New York guitarist Michael Crecca and bassist Saygīn Geçener from Turkey. They originally formed from a chance high school bus stop encounter in Virginia. Throughout the pandemic, Wild Love finished and released their album They Called Me Kid, where they explored darker yet more professional sounds and songwriting, opening the door to their new catalogue and sound. The charismatic trio have just dropped a new EP, You Legit Blow My Mind, featuring their latest single 'We Can't Stand'. It's got every element of a fantastic pop track, with an electric, catchy chorus, pitch perfect vocals and background harmonies and a universal message. "We could regret this, slow down it's reckless, I can't stand to feel this low/Don't want to be senseless, I also can't help that/We can't stand to be alone," Gorman sings.
Listen to the playlist in full below.
Advertisement