Listen to some of our favourite new Irish tracks of the week below.
Aoife Nessa Francis, 'Chariot'
Taken from her new album Protector, out today via Partisan Records, 'Chariot' opens with gentle indie-rock guitar riffs, almost Americana-sounding, before her soft voice enters the fray. "Everyone out for themselves/Do you know where this story ends/I know everything has an end/So I see all my family and friends," she croons, as gentle percussion and keys back her warm lyrics up. The track explores her move out of the Irish capital during lockdown, and the uncertainty of life. Everything has a conclusion, so she finds time with her loved ones before something spoils it.
After relocating from Dublin to Clare during the pandemic to write Protector, recording took place in a small house in County Kerry, at the foothills of the Annascaul, with Brendan Jenkinson (producer, keys, bass, synth, clarinet), Brendan Doherty (drums), Ailbhe Nic Oireachtaigh (string arrangements) and Conor O'Brien (horn arrangements).
The Mary Wallopers, 'All For Me Grog'
The Dundalk balladeers "elevating traditional Irish folk for a new era," as none other than The Guardian wrote today, have shared their self-titled debut album today, featuring concluding track 'All For Me Grog'. A cover of the 1974 Dubliners song of the same name, the trad song was popular amongst sailors before pub and folk musicians made it their own. It tells the tale of a man who sells all his possessions, and even his wife, to pay for drink and tobacco. Although the song is effectively about a man's destruction through drink, it is upbeat and celebratory. The Mary Wallopers' laughter and banter at the beginning and end make it special, adding their charismatic flair to an upbeat tune. The Louth outfit were confirmed for ESNS 2023 festival this week, alongside The Scratch.
Advertisement
"Well it's all for me grog, me jolly jolly grog/It's all for me beer and tobacco/For I spent all me tin on the lassies drinking gin/Far across the western ocean I must wander."
Ispíní na hÉireann, 'The Hard Working Men'
The title track from the folk pair's debut album starts with a light string melody from banjo player Adam J. Holohan and guitar player Tomás Mulligan before a good-natured track kicks into gear with gusto. "I promise we won't bite/we'd love to be your friends/so we'll play your tunes and drink your pints and start all over again." Organ sections and a beautiful flute melody fill out the playful song, adding lovely textures as it builds to a much bigger tempo, finishing on a high note. On their origins, the lads (never ones to take themselves too seriously, Thank God) said: "One day, while sitting at the bar of the famous Cobblestone Pub in Smithfield Square Dublin, drinking the strongest accidentally created ale the Four Provinces Brewery had to offer, they decided upon a name; 'Ispíní na hÉireann', and thus the 'Sausages of Ireland' were born." The rest is history, as they say.
The Academic, 'Pushing Up Daisies'
The Irish indie-pop band have announced their second album, Sitting Pretty, with the brand new single. 'Pushing Up Daisies' follows August's 'Don't Take It Personally', their first release of 2022. With fiery rock edges and a '70s flair, their usual strong melodies and addictive choruses are still there. Produced by ex-Kaiser Chief Nick Hodgson (Dua Lipa, Mark Ronson), the track marks the quartet's major label debut, following up their 2018's debut, Tales From The Backseat. It is set to arrive on February 10th 2023 via EMI. The Academic describe the fun new single as an ode to insecurity and "ego in equal measure":
Advertisement
"It tackles the hectic nature of our current circumstances. The ecstatic highs and the unbearable lows of life in your twenties. 'Sitting Pretty' is about the entrance into true adulthood and how that can alienate you from yourself, making you feel like you're playing a supporting role in your own life," the band say on the new album. "In one moment feeling 100% certain about everything, only to become overwhelmed with feelings of aimlessness and lack of direction in the next."
Jape, 'Eugh'
Sweden-based Irish producer Jape (Richard Egan) has unveiled the nostalgic new single, 'Eugh', this week. Taken from his forthcoming new album 9K HI, VOL.1, new single 'Eugh' is described as "dance music for walking around graveyards" and "a tape you found on the floor of a rave". With the help of a Casio FZ1, Jape was inspired by past Dublin inclusive rave night Bassbin, especially clips from DJS Rohan and Naphta's sets.
"All of these nights shape us and they are important for a city and a generation," Jape insists. It is heartening to see nightclubs being allowed to stay open until 6am in Ireland soon, many more nights like this will be there for the future kids. There is footage too from the Creation beach party and some other raves. This is a tribute to the artists, DJS and hardware manufacturers who shape movements."
CHALK, 'Velodrome'
The Irish post-punk/electronic project are back with a new single, following hotly tipped debut single 'Them' (winner of the Lamacq 6Music roundtable). Channelling pulsating breakbeats of The Prodigy and the gothic-punk nature of The Birthday Party, 'Velodrome' is a relentless assault on all the senses. Blending techno-infused vocal samples with war-siren guitars, Chalk's image-driven soundscape remains as gritty as ever with frontman Ross Cullen's guttural vocals acting as a dying man's final outcry. Recorded with producer Chris W. Ryan (Just Mustard, Enola Gay, NewDad), 'Velodrome' is the second track from their upcoming EP. Influenced by the cinema world and Belfast's transcendent dance scene, Chalk's soundscape features screeching guitars, ferocious rhythm section, and raw, visceral spoken word vocals.
Advertisement
Steo Wall feat. Toshín, 'More Blacks More Dogs More Irish'
Influenced by The Fureys, Bob Marley, Shane McGowan, Sinead O'Connor, Christy Moore and Tupac, Irish wordsmith Steo Wall is back with a political statement. After Damien Dempsey became a fan of Steo's music and featured on his first single 'What's Wrong With The World Ma?', Steo has been absent for two years until this week. The Dubliner is gearing up to release his second studio album, Street Wisdom For Lost Souls, marking an exciting next chapter for the artist. 'More blacks more dogs more Irish' is an anti-racism/protest song written as a middle finger to anyone who looks down on anyone else, featuring R&B/neo-soul artist Toshín.
"I penned this song in response to a friend of mine receiving hate mail because she was advocating on behalf of some folks in a direct provision centre," Wall says. "Irish people can have a very short memory when it comes to how we view the immigrant man or woman. We have been the economic migrants of the world for hundreds of years, we've spread out and sought food and work on the four corners. We should be a bit more open-minded when it comes to us returning the favour."
Meltybrains?, 'Worth'
The new single is taken from the Irish band's highly anticipated upcoming album You, released on 25th January via Strange Brew. 'Worth' follows the 'Journey To/From The Meltyworld', and tackles what it means to be a young Irish man in the 21st century. The song's arrangement has been influenced by artists as diverse as Kanye West, Hudson Mohawke, and Hans Zimmer, adding otherworldly vocals and synths to lull the listener into a false sense of security before the drums, bass, and strings attempt to pummel the listener into submission. It builds up even more excitement for their debut long-player.
Speaking about the new single 'Worth' the band says: "In The Picture of Dorian Gray, Oscar Wilde stated that 'the cynic knows the price of everything, but the value of nothing'. Worth is a song about value. About the financial value of material things and how that value differs, according to your situation. Ultimately it is a song about what is worthwhile in the contemporary world of money and material goods."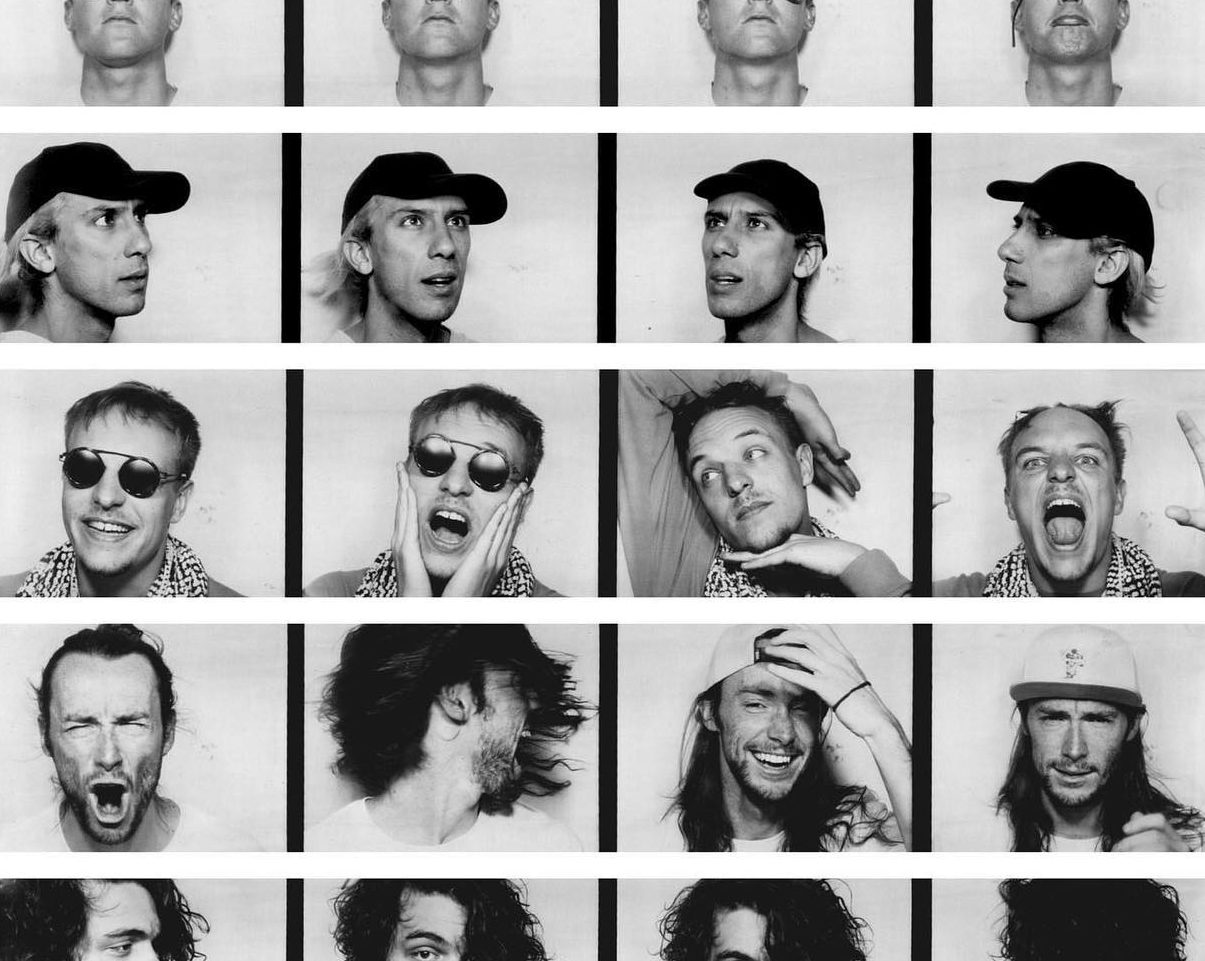 Advertisement
DAY_S feat. Jafaris, 'Radar'
Taken from the Dublin artist's new EP Born To Be Alone, 'Radar' defies classification, but straddles pop, rock and hip-hop with gripping electronic beats. It's like if Machine Gun Kelly, Gorillaz, Travis Scott and Twenty One Pilots formed a crew. Jafaris' verse is an incredible effort, creating rap acrobatics around the dark beat. "I'm caught up on a razor/they always ask for papers/my doctor said be grateful your heart is on the table/I'm wasted on the same one/you said we'd order later..." the bridge repeats before guitar riffs mingle with trap embellishments. The only way is up for DAY_S, it's easy to see his debut release 'Last Night' accumulated over a million streams. The five-track EP was produced Diffusion Lab's very own Benza, adding grunge and punk elements.
Ciaran Lavery & Cathedral Quarter Choir, 'My Body's A Zombie For You'
Covering Dead Man's Bones' 2009 track, the Northern Irish musician adds his own spin, supported by the Cathedral Quarter Choir. The rock duo who penned the track consists of Hollywood actor Ryan Gosling and Zach Shields. Lavery's rendition is ethereal, beautiful and achingly image-driven. Despite the creepiness of the words (just in time for Halloween, we see what he did there), the stunning harmonies from the backing choir sprinkle light and hope onto the track. Rich piano textures and quiet percussion don't detract from Ciaran's compelling voice, as always. "I can't fit in this skin/It's worn and useless thin/And the size of the eyes/And the flies in the sky/Make it hard to see to the end," he tells the listener, like a poet from a Tim Burton flick.
Natalie Moran, 'Be With You'
The song is included on the musician's new EP, Ambitious Desire. A vibrant dance anthem, 'Be With You' has an energetic beat and Natalie's powerful, distinctive vocals. It's a snappy, feel-good track with a zestful tone, ready to take to the dancefloor. The Dubliner has made an impact with previous singles 'Can You feel It?', 'Ain't Nothing Gonna Stop' and 'My Ambition', channeling Dua Lipa, Becky Hill, Lady Gaga and Ava Max.
"This debut EP embodies the times that pushed me to pursue music and the experiences the journey have brought me, rather be it a time that challenged me to grow or the want to thrive on my biggest desires and ambitions," Moran describes of Ambitious Desire. I wanted the EP to include these important moments and resemble them in both lyrics and song ambience and offer a balance of all different variations of my songwriting. I loved the idea that the EP covers what led me to where I am and it excites me for what is next".
Advertisement
Really Good Time, 'Really Good Song'
The cheeky Dublin outfit is made up of former members of Dublin band Beach/Fat Pablo and electronic producer Diolmhain Ingram Roche, AKA Wastefellow. Self-described as the capital's "hottest post-crunk apré-garde super group," Really Good Time are in a totally unique sonic world. Pixies, LCD Soundsystem, Viagra Boys, krautrock and art-rock all influence the band, with 'Really Good Song' following fellow 2022 single 'Afternoon Tea'. Opening with wailing lo-fi guitars in the distance that sound like a siren, before Diolmhain Ingram Roche's kick everything off to the sound of a prominent guitar riff that harks to Gilla Band and IDLES. With surrealist lyrics, Roche's vocals dance around guitar riffs and an intense drum beat drop, rather than the other way around. "I should be having a good time," he declares. "Man, are you having a good time?" We sure are.
Áine Deane, 'World's Most Famous Mistake'
Based in London, singer/songwriter Áine Deane has familial connections in Monaghan, Cavan and Mayo. The 22 year old singer-songwriter began her career whilst in her final year studying at university. Spending time writing and uploading original songs from her bedrooml, her videos grew a following of hundreds of thousands of followers, and in true fairytale-fashion attracted the likes of Sam Smith, Ed Sheeran and Little Mix to repost her videos to their fans. Since graduating, Áine has gone on to release her debut projecy The Handmedowns EP, tour with James Bay and sold out her first headline show in London. Supporting Sam Smith at the Royal Albert Hall, Deane's path is fast progressing.
'World's Most Famous Mistake' is all pop vulnerability and direct lyrics for young women her age, in true Swiftie fashion. "Two years too late/should have known better from the start/shouldn't have stayed, but I believed you in the car/when you said, 'One day we'd grow old'/but all that glitters is not gold," she starts. It echoes the work of Orla Gartland and dodie, with a dash of guilty pleasure country-pop goodness.
Advertisement
Bog Bodies, 'I Caught Her Eye'
The band's new album Reclaim the Ritual lands on Samhain, November 1. The infectious, danceable groove on focus track 'I Caught Her Eye' is driven by Dan Maher's expert playing of the Jaw Harp (or "Jews Harp"), an ancient and mysterious instrument found on almost every continent. The track features Bog Bodies' very own Ciara O'Donnell on lead vocals, singing in mystical 'Light Language'. The lyrics' literal meaning may be cryptic, but the melody is arresting and her spiritual intention is deeply felt. Opening with a clip stating that "some time ago, all the men were animals", an explosion of unusual sonic instruments immediately capture the ear. The heavy folk outfit from the banks of the Shannon always do the unexpected, so we're excited to hear what the soaring, intense new album holds.
Crybabyamy, 'Validation'
Vocally influenced by Adele and lyrically inspired by the likes of Julia Michaels, Crybabyamy is all about pure pop with all the feelings. 'Validation' is an anthem for young people struggling with the vicious cycle of putting your phone down and picking it up again. It marks her first release since inking a major publishing deal with BMG and was written and recorded at home before receiving additional production from UK producer Rob Milton (Holly Humberstone, Easy Life, The 1975)
"Validation is a song about being obsessed with the attention we get from posting and being on social media!" Crybabyamy says. "I see it as an anthem for young people, who are going through the motions of having a love/hate relationship with social media, I know I struggle with the vicious cycle of picking up my phone and putting it down again. Always chasing validation!"
Advertisement
Actualacid, 'BECKHAM 97'
Described by Hausu as "psychedelic, avant-garde, high-saturation takes on Irish hip-hop", Actualacid's debut album Boredoms 400 lands today, featuring 'BECKHAM 97'. The Cork-based producer (real name Jack Corrigan) found a spark from Memphis hip-hop cassettes, the sample chaos of Kanye West's The Life of Pablo, the Neptunes, Ol' Dirty Bastard and Prince guitar lines. 'Beckham 97' sees the album's energy rise over shoegaze samples and heavy fuzz, while the LP is batshit crazy in terms of samples and references (in a great way, obviously). Mile-a-minute raps, with help from his Sligo-born cousin STUNTT MANE, the track is hard-hitting hip-hop at its finest, mingling with an assault on the electronic senses. "It's the pretty boy, frosted tips," they. Remember that David Beckham look?
Eoghan Ó'Ceannabháin, 'Only the Earth'
Written around a concertina loop that runs through, Dublin Ó'Ceannabháin sean-nós artist and musician built the single up in the studio with different sounds, including whales recordings - courtesy of Mark Franklin of the Oceania Project in Australia. Following on from recent singles 'The Deepest Breath' and 'Anáil na hOíche', 'Only the Earth' is the final song release ahead of his highly anticipated debut solo album The Deepest Breath, coming November 10th. The video was filmed and produced by Ruth Clinton (Landless), assisted by Cormac Mac Diarmada (Lankum) and Lisa Austin. It was shot mainly around Magherow in Sligo, where the barnacle geese spend their winter days, flying to Inismurray every night. The record recorded, mixed, and produced by Alex Borwick at Hellfire Studios.
"The lyrics for 'Only the Earth' make it fairly self-explanatory, I think," Eoghan offers. "It goes on a bit of a journey from climate anxiety to more of a spirit of fightback, which more or less captures the mixed feelings I have about where we're at right now. The outro is from a song written by James Connolly - he obviously didn't have environmental breakdown in mind, but I think it really suits the time we're in now:
"Some men, faint-hearted, ever seek/Our programme to retouch/And will insist, whene'er they speak/That we demand too much/'Tis passing strange, yet I declare/Such statements give me mirth/For our demands most moderate are/We only want the earth."
Advertisement
Corner Boy, 'The Sea'
A knockout punch of marauding dark folk infused with traditional Irish instruments, 'The Sea' is the third and final single from Corner Boy's debut album. Featuring unrelenting funereal drumming, empathic vocals and screaming guitar; 'The Sea' explores a dialogue of inner turmoil through striking imagery and impassioned lyrics. The immersive track was produced by Gavin Glass in Orphan Studios. The long-awaited album explores in varying degrees combinations of folk, rock, traditional, bluegrass and alternative. Accompanied by heartfelt lyrics as earnest as they are resonant, 'The Sea' begs to be heard live with a full room of friends and strangers. It's a jangly number that echoes storytellers of the past. Catch Corner Boy at Whelan's and the National Opera House, Wexford in December.
Faraway Martin, 'I Got Fire'
Fusing electro-pop power with a rock edge, the Irish singer-songwriter is back with a bang on new single 'I Got Fire'. As one of our 'Hot for 2022' artists, the Qatar-based Faraway Martin has already performed at Qatar's Formula 1 Grand Prix, played at The Qatar MotoGP and has headlined various festivals in Doha. 'I Got Fire' was recently picked up by Hyundai for their FIFA World Cup Ad. "I got fire now baby/I got soul/I'm not one to be messed with, you oughta know," he belts on the new anthem.
"Out of all my songs 'I Got Fire' is one of my favourites!" Faraway Martin says. "It's about standing up for yourself. We all have a little fire in us. The old proverb, 'They tried to bury us, they didn't know we were seeds' was a huge inspiration behind this song. It's a high energy song that's fun to play live!"
Tadhg Daly, 'Novovaine (Jolé edit)'
The Jersey-born Irish singer-songwriter originally pursued a broad and euphoric alt-pop aesthetic on 'Novocaine', but the new Jolé edit explores a more tender side to the song. Leaving much of the production stripped-back throughout the first half to highlight his heartfelt lyrics, this new rework grows into a more atmospheric and humbled rendition, adding a more emotionally-charged element. It precedes the release of his new EP Getting It All Wrong - out November 11th - and also feature his previously unveiled offerings Winter in LA', 'Fall Apart' and 'All I Know'.
Advertisement
Speaking about the new Jolé edit, Tadhg said, "Jolé has been one of my favourite artists and a consistent collaborator for the past couple of years. I'm a huge fan of the soundscapes he creates in his music and to have him reimagine 'Novocaine' has allowed me to see a totally different side to the song. I think this version of the song shines a light on the vulnerability in the story of the song."
Salamay, 'Stress Out My Mind'
The groove-heavy new single described adversities that stem from every day life from Salamay's point of view: "Tryna show the world I'm more than just a black boy...9 to 5 shift but I'm unemployed. Why? Cause that ain't what I'm working for." It marks his first big single release since 2021's E.P. Finances, education, feeling stuck while chasing the dream and putting others first are all touched on. The swirling instrumentation add a level of comfort, paradoxical to the stress in his mind explored through the words. It's a strangely calm, relaxing tune to listen to, courtesy of R&B/neo-soul beats and electronics. Salamay is all about the grind, forging his own path forward despite the mundanity of life trying to bring him down.
The Nigerian-born, Cork-raised artist is known for conceptual rap, thought-provoking lyrical poetry to express himself. With inspiration ranging from JAY-Z and Micheal Jackson to Fela Kuti and countless others, Salamay experiments with a range of sounds, creating thrilling live performances for the stage.
Joseph O'Sullivan, 'SUNSHINE'
Advertisement
20-year-old Navan singer-songwriter taught himself to play guitar while studying vocals in BIMM Dublin before writing his own songs, inspired by the likes of Moses Sumney, Phoebe Bridgers, Billie Eilish, James Blake and many more. His first (self-produced) song 'I guess we're done' was released on Soundcloud and garnered over 3,000 listens. New single 'SUNSHINE' was co-produced with Seán Mulligan, and portrays a sombre background of a seemingly happy nickname. Being written about a personal experience SUNSHINE's story starts with a frightened beginning and an angered end intentionally. A spoonful of sunshine contrasts with a bitter aftertaste of rejection, unrequited affection and a strange connection. The name versus the song's sound is a clever juxtaposition, there's heaps of potential from O'Sullivan.
"....You asked for my number and I declined/Then you got angry and I freeze when I see you outside/'cause you keep calling me sunshine," Joseph sings in a near-whisper to a gentle guitar strum, unassuming piano chords and melancholic string sections.
Amy Ellen, 'Falling'
The Irish soft rock/indie-pop artist explores an unrequited love and feeling trapped in relationship in her new single, 'Falling. The brooding atmosphere identifiable in the lyrics is contrasted by the energetic feeling of guitar and drums throughout the song, echoing the '90s scene. Taking notes from Green Day, Broken Social Scene, Soccer Mommy and Kurt Vile; Amy's soulful pop notions and confessional wordplay style elevates her soundscapes to new heights.
"It's a song about guilt, feeling scared to confront the truth, because you know the upset and damage it will cause the other person," Amy says of 'Falling. "I tend to write a lot about issues in relationships, they're not all my own experiences, mostly observations."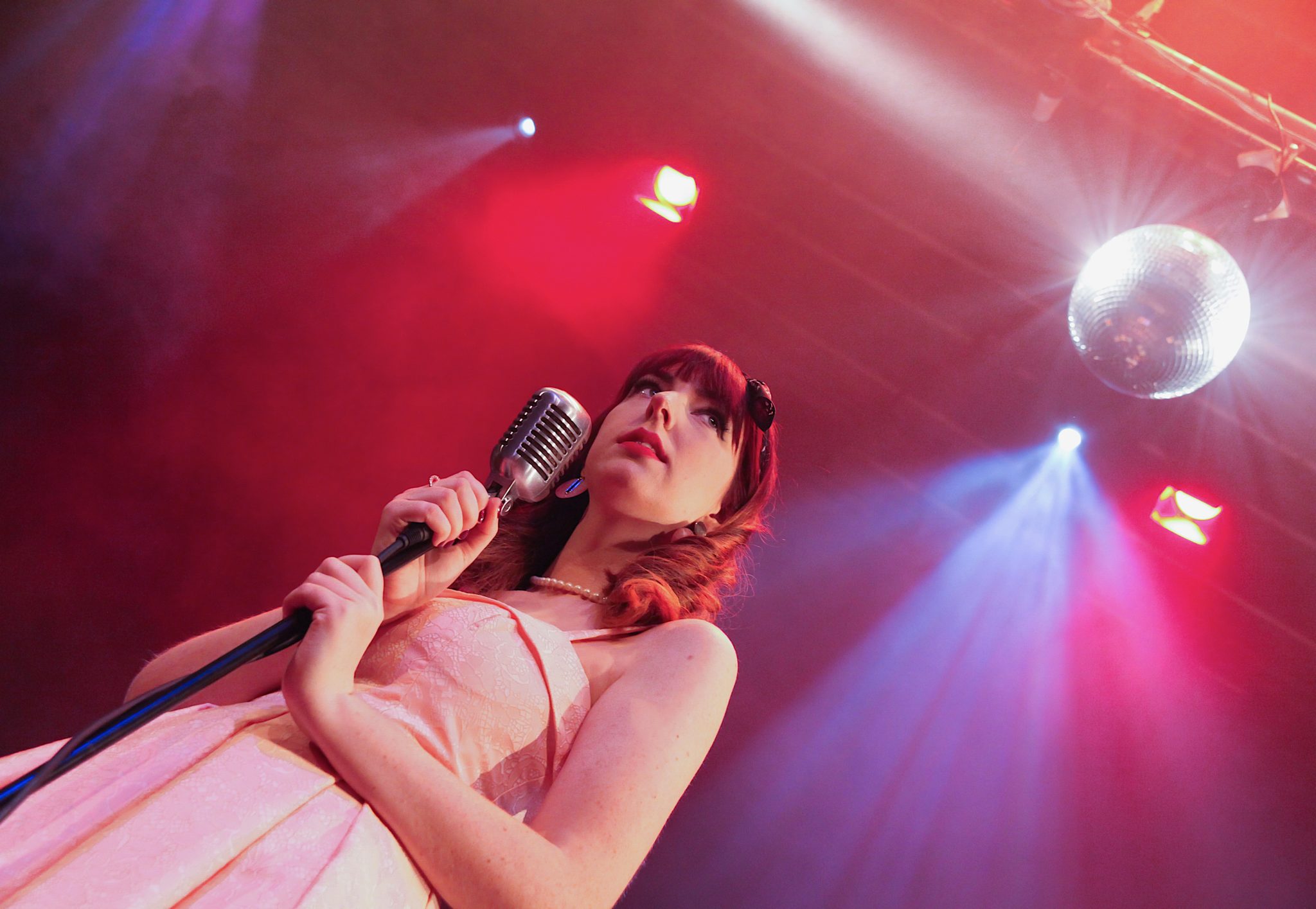 Boyfrens, 'Jocks on Fire'
Advertisement
Following on from 2022 singles 'Becoming Ungovernable' and 'Thought You Were Clever', alternative electro-pop act Boyfrens (Jack Hevey) is back. His You Me and Them EP landed back in 2020, leading to a string of single releases over the next two years. 'Jocks on Fire' is about dancing, ultimately, and finding an inclusive space to feel free. Adding flickers of sci-fi and sparkling synths from decades past, it's a light-hearted and fun offering that shrugs off any worries. The Dublin-based artist trikes a slick midpoint between tightly-produced electronica and synth-pop. Having launched in 2019 while he was completing a Musicology MA in Amsterdam, Hevey brings images of smoky dancefloors and cramped smoking areas to mind. He recently established his own indie label, Baby Baby Records.
Jack Kelly & Drew Hall, 'Lost Without You'
Written by Belfast-based young DJ Jack Kelly, Andrew O'Halloran and Carson Ives; the new single is a powerhouse tune that's destined to earn big streaming numbers. Cork-based singer/songwriter Drew Hall developed his unique, loose R&B style during time spent writing in Los Angeles and fuses his vocals beautifully with Kelly's house style. It's seamlessly pop-driven, but stays close to both artists' roots to create a hugely catchy, almost '80s-sounding banger. Contemporary flecks of synths and a driving beat back up the story, which dives into a break-up where one of the subjects is far more hurt than the other, and can't move on.
"I've been sitting here in this lonely room/Trying to figure out what I'm going to do/Because everything I see reminds me of you/You said there's no going back," the track begins. The radio-ready track is addictive in nature, making for an exciting partnership.
Seánie Bermingham, 'Songs in the Kitchen'
The Tipperary native returns with a gorgeous new track, as intimate as it is enveloping. "You were never a burden to me, or a thorn in my side/and I have lived and I've loved a fair deal, but I've never been close/and I'd offer my hand if I thought you'd accept/and I'd call out the ground just to make a nice bed for you," he starts, his voice crystal clear as he narrates the story of 'Songs in the Kitchen'. The new single and previous gem 'Call the Coroner' will appear on his debut EP That Hollow Moon. The four track EP was produced and recorded in its entirety by Seánie, mixed by Cian Hamilton in Middle Ridge Studios, California and mastered by Richard Dowling. Bermingham's songwriting style is marked by thematically dense lyricism and intricate acoustic melodies, and is massively influenced by Justin Vernon (Bon Iver), Sufjan Stevens and Fionn Regan. He recently shared the stage with Andy Irvine, Donal Lunny and Ye Vagabonds.
"I was very lucky to have found inspiration at my home-place in Mullinahone, Co. Tipperary," Seánie notes. "My parents renovated an old cow shed into an intimate concert venue when I was 12 called Crocanoir. Over the years, we have had renowned Irish and international folk artists performing on my doorstep. This total immersion in folk and traditional music from an early age has shaped and moulded my songwriting style."
Advertisement
Lauren Ann, 'Adelaide'
The Northern Irish alt indie-pop artist has shared her blistering new single 'Adelaide' this week, which sees her continuing on an upward trajectory. Exposing the depth of her songwriting, the lo-fi track shows off the Faction Music signee's limitless potential and penchant for guitar pop-rock tracks along the lines of Olivia Rodrigo's. Having already earned praise from artists including Sir Chloe and Starcrawler, traces of Pale Waves, Snail Mail and Soccer Mommy are embedded in 'Adelaide', which follows fellow 2022 single 'Blatant'. Lo-fi, rich vocals brought to life with textures and harmonies elevate the grungy song's intimate lyrics, narrating an everyday story of missing the person a lover used to be.
About the new release Lauren Ann says, "Adelaide is a bit different to previous songs I've released. I wanted to experiment with a different sound. It's about being with someone who has changed since meeting them, and so you're unable to navigate where the relationship is going. It's about wanting to go back to the way things were but not knowing how to so you're losing yourself in the process."
Layzee Gold, 'DEAD!'
The Wicklow indie-pop group are following on from other 2022 tracks 'RUN & HIDE', 'FACE SHE MAKES', 'TURN THE LIGHTS OFF' and 'FRIEND' with a pretty vengeful track, essentially wishing a bitter end to a past lover who replaced the. The three-piece ensemble is made up of Philip Nolan, and Jamie Nolan, with the group drawing influence for their music from a mishmash of expansive genres. 'DEAD!' is predominantly indie-pop with traces of alternative, emo and pop-rock. Adding harmonies, a heavy drum beat and laidback (but slightly scary) chorus, the young band are figuring out their sound for the better. "So you upgraded, be alone you stated, now he sees you naked, and I feel frustrated...in my head I play pretend/I pretend that you are dead." Maybe seek therapy, though. Seriously.
Advertisement
Meryl Streek, 'Suicide'
The Dublin avant-garde punk recently signed to Venn Records, and has shared new single 'Suicide' today. The audio for recent single 'False Apologies' produced by Dan Doherty (Fontaines D.C., Damian Dempsey) at Darklands Audio Dublin. "I've got a strong heart for anyone who has left us early in this life," the artist belts on 'Suicide'. Adding an Irish language verse describing a broken heart, the powerful, raw near-spoken word vocals are screamed with utter passion. It's totally refreshing. Tackling some of Irish society's most important and devastating issues, from suicide to the Mother and Baby Homes and landlord TDs, homelessness, addiction and more; Meryl Streek couldn't have arrived at a better time. He'll release their debut album 796 on 4th November 2022.
Echo Northstar, 'silent fears'
After 'someone else' comes the lovely 'silent fears', which has such a silky, velvety lyrical embrace. "Run away, run away from all the silent fears/I wanna keep you closer but I wanna fight my tears." The artist, songwriter and producer (Paddy Northstar Hennessy) from southeast Ireland is now living in London. 'silent fears' marks the next track to be released from his forthcoming EP things i wish i could say. Adding a light percussion that pushes the song forward, the key to the track is the musician's haunting layered vocals and hazy, mirage-like guitar lines. He's one to watch, for sure. There's traces of Billie Eilish, NewDad and Wolf Alice.
"If I do a painting around the same period I write or produce a track the same feeling will be held in the visual piece" Northstar previously said of the importance of his work as both a visual and auditory artist, "Both languages give the opportunity to look from another angle. I have a production company with my brother called 'HOROSHOKINO' this work ranges from short films and soundtracks to music videos and live visuals".
Advertisement
Oscar Blue, 'Seaweed'
The 24-year-old Clare songsmith has finally released his debut EP today, the compelling Backyard Mafia. Earning comparisons to Dermot Kennedy and working in partnership alongside renowned producer Philip Magee (The Script, Kodaline, Gavin James), Oscar is destined for big things. With two unheard tracks, 'Seaweed' in particular acts as a radio-friendly, upbeat and happy offering all about life's simple ups and downs. "Just like the sea and seaweed are a package deal, you can't escape life and how it makes you feel. So hold on tight. We're in for one hell of a ride. My oh my." Riding the wave, sinking into life and letting it wash over you, in essence. Keys, guitar and his iconic voice encapsulate the perfect Oscar Blue sound. Influenced at a formative age by the integrity and spirit of Irish folk artists such as Damien Dempsey and the pop-rock musings of acts like Snow Patrol, the young musician began his journey aged 13.
"This song feels like the best possible capstone to the EP," Oscar says of 'Seaweed'. "I began writing it in New York in the summer of 2019, a time when life was amazing. My music was being heard, I was gigging in incredible places, but I was still very much finding my feet as an adult (an ongoing process I guess). Without sounding trite, 'Seaweed' is a song about life. The song uses the sea and seaweed as a metaphor for the good times and bad times we all go through, the good decisions and bad decisions we all make, the love we gain and the loss we suffer, peace of mind and the chains of anxiety which hold us back."
Dave Nulty, 'Transients'
Following two self-produced releases earlier this year Dave Nulty returns with his third release 'Transients'. His debut single 'We'll Be Alright' was released in April 2022 and led to him singing a publishing contract with Irelands' Sticky Songs Publishing. Since then, he's been approached by a number of European electronic labels with interest in the project. The writer/producer returned with his second track 'Signals' and now 'Transients'. An electronic palette of movement and flow, his new track is a soundtrack to the rhythmic nature of how we move about our daily lives and the places, people and experiences we encounter along the way. Whether on a rooftop overlooking the city in the early hours or passing through its underbelly during rush hour - the song, which was written and produced after a short stint of travelling - infuses a sonic interplay of electronica with melodic house elements that ebb and flow to paint a picture of transient experiences.
Advertisement
Butterfly Graveyard, 'Our Time is Over'
The Irish alt-folk artist makes fragile, delicate and hopeful music that demands to be heard. His new song 'Our Time Is Over' was co-written and produced by Herbie Macken (Gavin Friday, Neil Finn, Daniel Lanois) and sees Butterfly Graveyard trying to pen that most elusive love song, and the sub-genre break-up track.
"In this instance, the lyrics of this song were born from a conversation I once had with an Italian girl who had been seeing a friend of mine and who's relationship had lately ended," he says. "As I spoke to her on the street, I asked why it had ended and she simply said, 'My time with him was over', I remember thinking what a lovely phrase, sad but beautiful. 'My time with him was over' became 'Our time is over' and a tale of lost love was written. But that was only half the story. Midway through the song it took on a life of its own and what was going to be a sad story suddenly became a source of new possibilities, a chance for new beginnings, rebirth and renewal. To borrow from T.S. Eliott, 'To make an end is to make a beginning. The end is where we start from'."
Awkward Z, 'Glitter & Gold'
Following a string of well-received singles in 2021, the Irish-South African rapper returns with his first release of 2022 – an uplifting track packed with gems of hard-won wisdom and self-affirmations delivered over a smooth, laidback beat. Stay tuned for his new project, expected early next year. It's his return since last year's 'End of Summer', and makes fine use of slick production. He's a force to be reckoned with on the Irish scene, we're hoping 2023 is a huge breakout year for the artist: "Just trying to be a top-tier wordsmith/had to put all the demons in the hearses/just thinkin' bout a lifestyle of glitter and gold/praying for a lifetime of selling out shows/good vibrations in the air coming straight for my soul/so keep that peace of mind anywhere that you go."
Dashoda, 'Looking For You'
The Irish electronic producer (real name Gavin MacDermott) returned after a three-year hiatus today with his new retro pop earworm. 'Looking For You' was written and produced by Dashoda with London-based Ross Fortune (A.K.A. Benny Smiles), who has worked with Jonas Blue, Clean Bandit, Hotline Miami Soundtrack, on additional production. On 'Looking For You', Dashoda's smooth vocals soars into the disco realm over a funky bassline and buzzing electric guitar. The neon, shimmering synth will have you itching to bust out the mirror ball. It's a fun injection of dance grooviness after three years of absolute carnage in the world.
Advertisement
'Looking For You' wasn't always destined for the dance floor. Dashoda says of the track: "I started writing 'Looking For You' with Richey McCourt before the lockdown in 2020. It began life with a very different sound, more sombre and lo-fi. Ross Fortune took a risk on a more lush synth heavy sound. When I first heard it played back I was having a few beers on the canal with my girlfriend and I loved his interpretation. It felt like the right way to go, especially because of how uncertain those times were."
Alan Swanwick, 'Howl On'
The Cork songwriter's debut single comes alongside the announcement that his debut album Astronaut is set for release on November 11th this year. The transformative nature of the past 10 years of his life, during which he experienced profound loss and grief in tandem with the magic of new family and a life closer to nature inspired his first ever long-player. The accomplished collection of songs combine big loud guitar sounds and soulful melodic tunes with well crafted lyrics. The album circles around loss and the human instinct to keep moving forward through difficult times. 'Howl On' begins with a fearful string section and husky vocals that sound like a smoky dive bar in Nashville with a rock band buying rounds of whiskeys. It grips you from the opening second.
Alan's unique voice with its deep tone and tender edge delivers his lyrics perfectly. Astronaut was recorded and produced by the multi-talented Brian Casey of Wavefield Recording Studio, who has recorded and produced music for countless Irish artists including Clare Sands, John Blek and Cathy Davey. Composer/violinist Justin Grounds, drummer Fionn Hennessy-Hayes of Rowan, drummer and session musician Pete Sullivan, Ger Walsh and Mary Walsh of West Cork band The Bones Below all feature on the album, which mixes influences from genres of classical, folk, metal and rock.
Red Sun Alert, 'Assume Power'
Advertisement
The Cork post-hardcore band have revealed the first single from their upcoming EP of the same name. The four-piece recorded 'Assume Power' at the studio in Munster Technological University, Cork School of Music, where the four members have just graduated. It was recorded and mixed by Eoin Hayes of Rebel Recordings. 'Assume Power' was written during the midst of the Covid-19 pandemic. The words, written by the frontwoman Julia Pawlak, are an effort to reflect on the oppressive measures that were placed against women's rights in the singer's home country. The harsh, spoken-like vocal paired with the distorted guitar riff emanates intense frustration, helplessness and rage. The music video was self-directed, filmed and edited by Julia Pawlak.
Joining up with Eoin Hayes, Red Sun Alert recorded the songs from their new EP using Munster Technological University's studio as well as the engineer's personal studio at Rebel Recordings. They did so while juggling the stress of their final year in college and playing multiple shows in and out of Ireland, no less. They've supported renowned artists The Altered Hours, Making Monsters, Cherym, Yur Mum and more since self-releasing two EPs, Red Sun Alert and Luna.
Listen to the playlist in full below.