Listen to some of our favourite new Irish tracks of the week below!
Fontaines D.C., 'In ár gCroíthe go deo'
The most sonically thrilling opening to an Irish album in recent memory (Skinty Fia is out today), 'In ár gCroíthe go deo' translates as 'In our hearts forever', and is the inscription that grieving children wanted to put on their Irish mother's headstone in England, but weren't allowed to because the powers that be there thought it was a Tiocfaidh ár lá-style political declaration.
"Her name is Margaret Keane and she lived in Coventry where first the church and then a judge told her kids, 'No, you can't have that as her epitaph' because it was in Irish," Grian Chatten told Hot Press in Fontaines D.C.'s recent cover story. "It's such a massive topic to tackle that I felt there had to be almost a divinity to it, which the choral thing seemed to suit," he continued. "I was influenced writing and recording it by Lankum and Sinéad O'Connor who have that divinity themselves. The whole thing of them not being allowed to put an Irish phrase on their mother's headstone is endemic of the way Irish people are spoken to in England."
James Vincent McMorrow, 'The Less I Knew'
Quietly powerful number 'The Less I Knew' is the title track from Dublin musician James Vincent McMorrow's upcoming sixth album with Faction Records (out June 24th). Seventh studio album, Heavyweight Champion of Dublin 8, lands in Autumn 2022. The song has delicate piano chords as the foundation, mingles with folk elements and lo-fi backing synths. It's a song about acknowledging failures when trying to be a great artist, dragging himself over the line.
Advertisement
Rosie Carney, 'break the ground'
Following up on lead single 'dad', the Donegal songstress explains the poignant, soporific track is "a song about being in denial when things are falling apart. Lyrically, I kind of wanted the song to feel like some kind of uncomfortable dreamlike world, the type where you feel heavy and when you run, your legs barely move and the killer is catching up, but in this case you're pretending like you can't even see them." Little background instrumentation except tender strings of an acoustic guitar back up the musician, but it's all the better for it.
New album i wanna feel happy arrives on 27th May via Color Study.
Sinead O'Brien, 'There Are Good Times Coming'
Two months ago, the Limerick native announced her debut album Time Bend And Break The Bower. So far we've heard a couple songs from it, including 'Girlkind' and 'Holy Country'. 'There Are Good Times Coming' features the fashion designer and artist's usual style of spoken word edge, with propulsive drums and a rousing electric guitar riff. It's a "restless night", according to Sinéád.
Advertisement
"It's a hyper real, close-up look at the surroundings of this place, and a glance to the horizon," O'Brien explains. "Mundane observations weave in and around concepts of RITUALS, MANIFESTATIONS, INTENTIONS. A mantra anchors me as I spin and fall in an alternate space. Watch the ripple effect of things play out; life, ideas, episodes. A subtle movement makes the biggest tremors."
AikJ, 'Phases'
Nigeria born, Dublin raised singer AikJ delivers the follow up to 2021 single 'Grapevine' and 2020's 'Aphantasia' with Matt Ó; 'Replacement' with Evans Junior and Ama Millieir - plus 'Last Flight' with JyellowL. 'Phases' uses electronic influences and trap beats for a warped, down-tempo track that'll get stuck in your head easily. It's dark in tone and mood, but ambitious in its forward-facing evolution from AikJ's previous releases. Built with hip-hop foundations at its core, the slow burner of a track. It's simultaneously tranquil and rousing.
JyellowL, 'Body Bad'
The lyrics do what it says on the tin, seeing "Yellowman" praising his lover's figure to high heavens for three minutes straight over Afrobeat rhythms and synths. It's smooth, fast-flowing yet somehow made solely of serene vibes. The track follows the release of recent single 'Ladies Night' (we're sensing a pattern here...). Laughing off the idea of bachelor life, the Nigerian-Irish rapper changes his sound slightly from his 2020 Di|Vision album that launched him to stardom - but the risk and new production work pays off.
Slaney, 'Let Me Go Boy'
Advertisement
The dance track marks the first release from her debut EP, scheduled for release in July. Following 2021's 'All I Want', 'Love Is Like A Drug', 'Heaven' and 'Chameleon'; Slaney has dropped a electro-pop, '00s-infused dance number that wouldn't sound out of place on the George dancefloor and the Eurovision stage. With those distinctive ethereal vocals matched with a pounding beat, it's irresistibly catchy as she decries being made to feel like a possession. Not one to stick to a sole talent, the actress has also appeared in the BAFTA nominated hit TV show Normal People, Apple TV show Foundation and RTE Drama KIN.
Garrett Laurie, 'Mississippi Jesus'
The Irish pop songwriter opens the new year with the latest single from their upcoming EP. A fluid tangle of 90s influenced R&B, alternative pop and lo-fi acoustics, the aptly titled single takes stock of the emotive peaks and valleys of combating guilt, queerness and identity. With the overt religious iconography contained throughout the lyricism of the track, Laurie examines the ties between their sense of self and shame, ultimately overcoming them by the end of the track.
"Mississippi Jesus' is about being queer and feeling guilty about everything," Garett Laurie explains. "Recorded in Start Together Studios and co-produced with Ryan McGroarty of Beauty Sleep, the song explores queer sexuality and feelings of guilt surrounding it through cinematic instrumentation and 90s style beats."
Farah Elle, 'Play It By Ear'
Irish composer and performer Farah Elle's new single 'Play It By Ear' opens with twinkling keys before the Libyan-Irish musician's distinctive vocal draws the listener into her world of intrigue.
"​​'Play it by Ear' is a song about how we can only ever really take life as it comes," Farah says. "Even when striving to achieve and believe in our long-term goals, we still, in a practical sense, can only take things day-by-day. Some things just need to be played by ear, whether we like it or not."
Advertisement
On her debut album FATIMA, due for release this autumn, themes of displacement in the period post-Libyan Revolution coexist with songs navigating the challenges of adulthood. Farah describes this introduction as a "coming of age record", one across which she hears herself "unfolding in the songs".
Jackie Beverly, 'Analog Radio'
Since we last heard from indie-folk songstress Jackie Beverly, she has been taking time to take stock of the world and has been focusing on putting the finishing touches to her debut EP, which she plans to release this autumn with a special headline show in Whelan's Main Room on September 8th. To mark the beginning of this journey for the up-and-coming Irish artist, known for her honest and vulnerable ballad style writing - she has released the gorgeous 'Analog Radio' yesterday.
It's a song that tackles growth and change, plus being absent or passive to progress. "I wrote this song after some big changes, and I think (unknowingly at the time) the process of writing acted as a catalyst to start gaining some control back again," Jackie offers. "The song also explores my relationship with time."
Étáin, 'At Least One'
Advertisement
Hailing from northwest of Ireland, indie-folk singer and songwriter Étáin (who takes her name from an ancient Irish fairytale) has unveiled her debut single. 'At Least One' is a beautifully crafted piece bursting with sincerity and enriched by Étáin's ethereal vocal delivery. Produced by critically-acclaimed US producer Noah Weinman, the song brings together innovative approaches to Irish and American folk music.
"'At Least One' is about being in a long-distance relationship and realising you can't be there for the other person in the way you wish you could be," Etáin says. "This pang of longing just hits you right in the chest. I wanted to write a love song that felt real so it was important to me to show reverence for the difficult times in a relationship as well as the love and safety two people find when they're together."
Tuath x Junk Drawer, 'Temporary Day'
Experimental project Tuath have released remix compilation EP Iarlais, with proceeds benefitting the Movement of Asylum Seekers in Ireland (MASI). This is the first fully electronic record from Donegal's ever-evolving psychedelic-rock band. Based in the northwest of Ireland, Tuath have become known for their expanding and contracting lineup and heady audio-visual presence. Northern indie-psych quartet Junk Drawer feature in the remix of 'Temporary Day', in all its warped glory. Faraway, twisted vocals and unconventional sound effects bring the 2020 track to life. It's decidedly more electronic than Junk Drawer's dark rock original.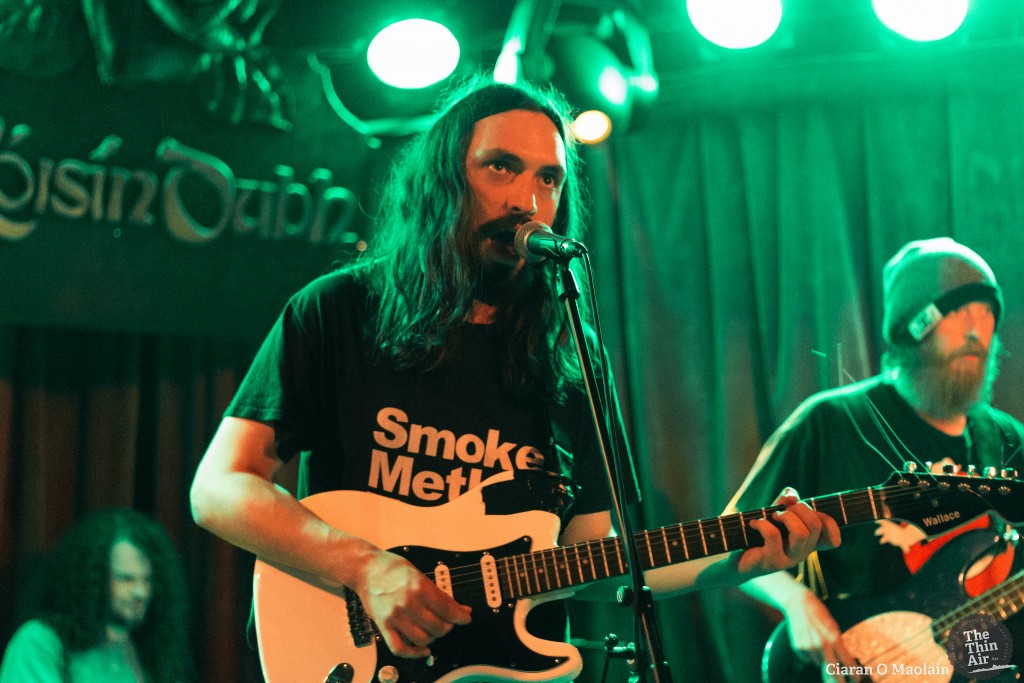 J Smith, 'Push Up'
Taken from his largely stripped back new 4-track EP Three Dots, the simple, piercing vocals of J Smith (James Smith, former Gypsies on the Autobahn frontman) are platformed on 'Push Up'. The concluding track from the project is all soft piano chords and introspective lyrics. Building up gradually in tension as Smith makes stark realisations, the track creates epiphany moments with surround sound detail and carefree vocals. As always, the producer's strengths lie in his ability to tell stories of family, love, connection and the ability to face your flaws. "You loved me without caring, says 'what counts is within'"..."I'll turn my life 'round."
Advertisement
ROOUE, 'Orbit'
A song about stumbling through a new reality, 'Orbit' takes its inspiration from that disorienting feeling experienced at the end of a relationship, when it feels like your whole world has imploded. To be able to capture such deep feelings and metamorphose them into a perfect pop song seems effortless in the hands of Dublin twins ROOUE, aka Roisin and Lou.
ROOUE say: "'Orbit' delves into the vulnerable perspective of how one is suddenly expected not to be in love, just because the relationship has ended. However, hours before the break up, you would have done anything for that person. The feeling is as if one sentence has thrown your life, as you knew it, completely upside down."
Róisín O, 'Better Now'
Róisín O has unveiled her rousing new pop single 'Better Now', after announcing her signing to US label Blix Street Records. It's got the DNA of previous Courageous singles 'Heart + Bones' and '2023', with more optimism about the future. Powerhouse vocals and radio-ready songwriting are her strengths, and she's got 'em in spades.
According to Róisín, the single "relates to the circumstances of the album's creation as a whole. Deciding to return to my solo career was a huge step for me and took courage I didn't know I had." Meanwhile, Róisín is back on the road at home in Ireland for the Courageous tour. Tickets are on sale now from all usual outlets.
Ports, 'Swimming Pool'
Advertisement
Derry alternative folk rock band PORTS return their unique electronic lo-fi shoegaze soundscape. The beautiful accompanying video for 'Swimming Pool' was released yesterday, with a royal blue theme. Mixing folk with heavy synths and taking influence from contemporary artists such as Phosphorescent, Big Thief, Andy Shauf, Aldous Harding and Stars of the lid, PORTS' return shows off their great sense of melody, strong lyrical ability and song writing craftsmanship, whilst maintaining their haunting signature sound.
Walshy feat. domtavlor, 'The Trek to Swords'
Following fellow 2022 singles 'Tranquility' and 'Glass Case', Walshy delivers another smooth jam. Infused with hip-hop beats mingling with electronic synths and plenty of soul, 'The Trek to Swords' is ambient fun that demands to be swayed to. Leicester rapper domtavlor, who recently dropped his new album oh, that old chestnut in 2021, hops on vocals as well as superego. The triple threat combine their powers for a dreamy offering that could soundtrack Euphoria if the characters chose to simply be calm and smoke a joint.
SÍOMHA, 'Infinite Space'
Infinite Space is the debut album from Irish artist Síomha; a collection of 11 unique tracks in Irish and English,. These heartfelt and enduring tracks, paired with the deep complexity of their production and arrangements, make for an original yet instantly approachable sound. 'Infinite Space' creates her own type of cosmic, folk- rooted, jazz-tinged, post-pop. The album was recorded in Ann Arbor, MI, and produced by Grammy nominated Tyler Duncan (Carly Rae Jepsen/ Theo Katzman/ the olllam). It features an all-star lineup of musicians including bassist Joe Dart (Vulfpeck), drummer Louis Cato (Bobby McFerrin/ Snarky Puppy) and violinist Jeremy Kittel (Bela Fleck/ Chris Thile).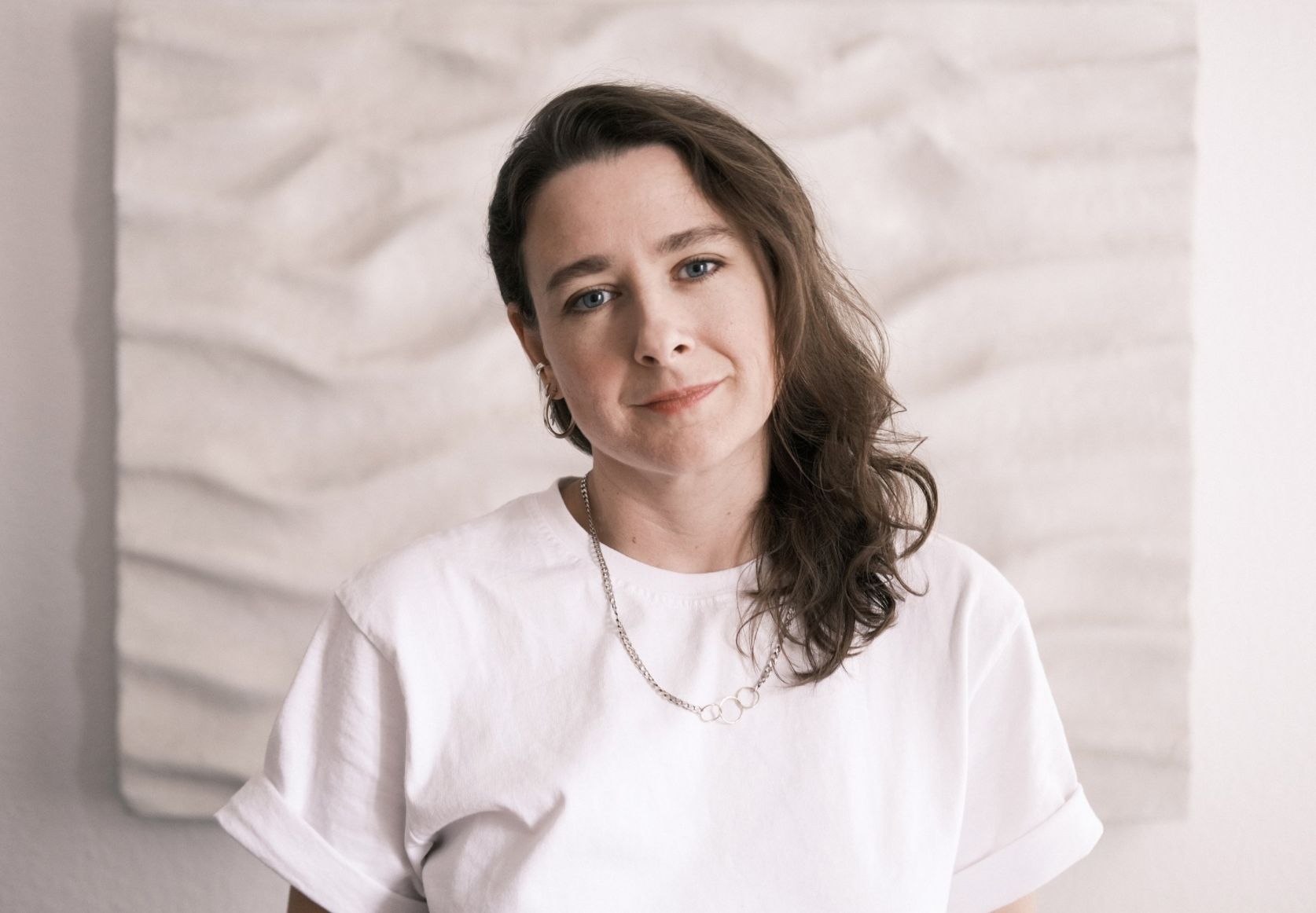 Advertisement
Ciarán Moran, 'Too Hard on Myself'
Born and raised in the North Inner City of Dublin, Moran announces the first single taken from his upcoming EP (Life Inner City) in which pays homage to the imperfections and struggles of his hometown, but still displays the beauty of the imperfections of the characters, himself and community throughout.
'Too Hard on Myself' narrates the environment in which most experience at least once in their lives, being overly self-critical. "It was during the last two years, with everything that happened, I was fed up, people in my area and around me seemed to feel the same," Moran explains. "We got a bit in on ourselves and forgot our worth when reality paused for a while. Writer's block was creeping in until I came up with a line of lyrics, if these tears could build a perfect world then I'd cry. I didn't want to write another sad-ish song but managed to fit a tiny bit of everything into it, faster hooks, faster flow', and kept that real raw emotion too."
Con Murphy, 'Otherworld'
Combining spoken word narration with a folk-rock sound, and drawing strong influence from Whipping Boy and Fontaines D.C., this reflective track is inspired by Con Murphy's work supporting people in recovery in the mental health services in Mayo. 'Otherworld' embrace the joy and escapism in music, as well as its healing power – and marks the independent artists as a captivatingly original force in Irish music.
Mick Flannery & Susan O'Neill, 'Baby Talk' (Live with Cork Opera House Orchestra)
Right before the onset of the first lockdown, Mick Flannery invited Susan O'Neill to perform their newly released duet 'Baby Talk' with him in front of a sold-out audience at Cork Opera House. This new arrangement by fellow Cork musician Cormac McCarthy was performed accompanied by the Cork Opera House Orchestra. That live version has now been released, as a special preview of more orchestral recordings that are on the way...
Advertisement
Robocobra Quartet, 'Wellness'
Belfast's Robocobra Quartet returned this week with 'Wellness' – from their eagerly anticipated new album, Living Isn't Easy – out June 17 via First Taste Records. The new single finds drummer/vocalist Chris W Ryan reciting the daily routines of influencers aloud, read from an actual newspaper article.
"There's a song by The Fall called 'Dr Buck's Letter' where Mark E Smith reads out an interview by Pete Tong and there's a beautiful absurdity to it so I thought I should just repeat this article verbatim as it didn't need any fictionalising at all," says Chris.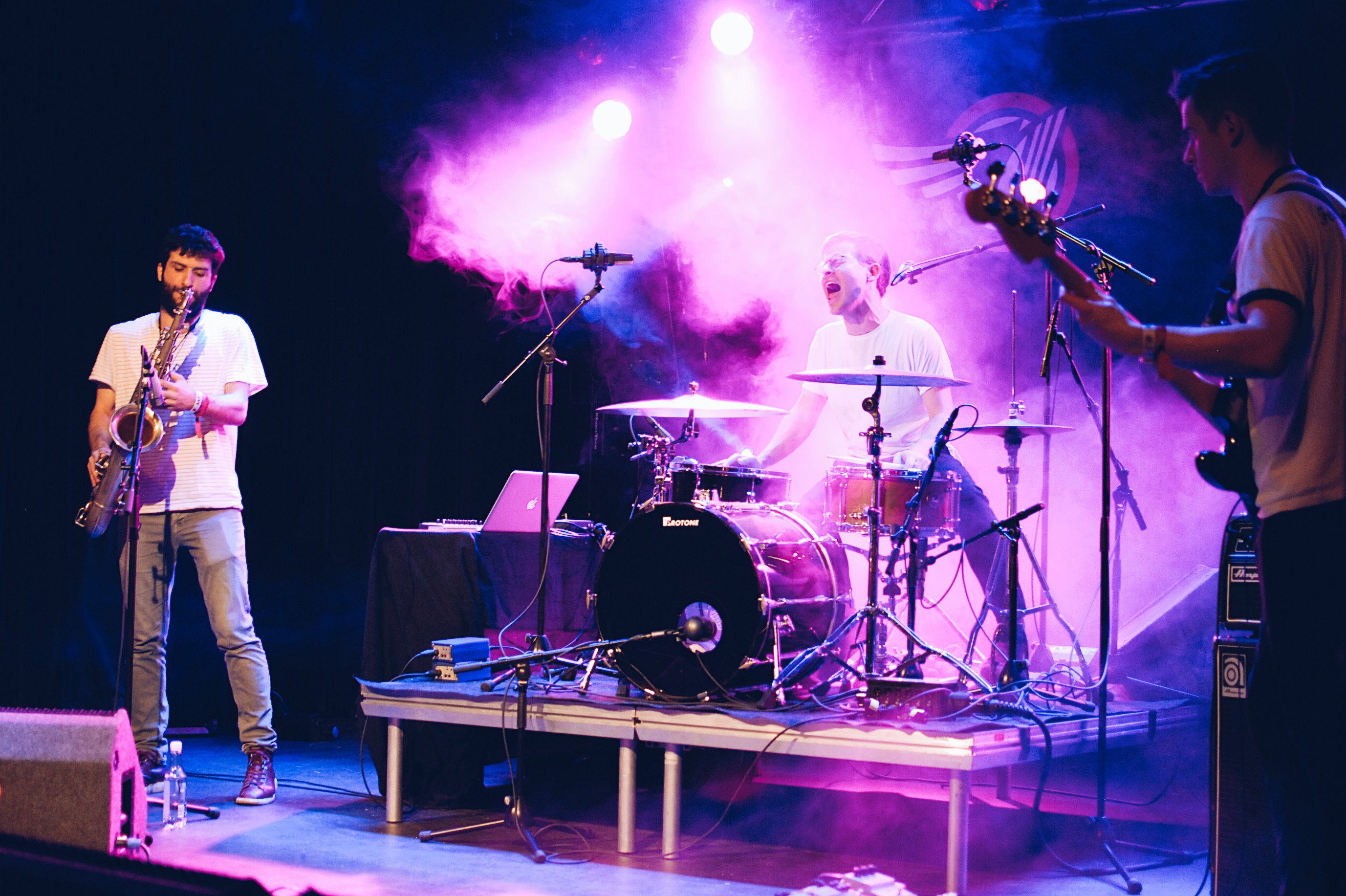 She's In Parties, 'Angelic'
Essex-based four-piece She's In Parties – fronted by Dublin-born singer/guitarist Katie Dillion – shared their first official single and video, 'Angelic', this week. Dealing with issues of consent and self-value, the dream-pop track offers a hugely promising taste of what to expect from the band, who take their name from the song by Bauhaus.
"I started with the lyric 'my soul's washed away on this planet', and then 'lucky for you, you're so manly' and it started to become a song about how women can be disrespected and treated quite badly," explains Katie. "I had seen a friend of mine getting played around by this guy, and also anytime I would go to this pub, the owner would be specifically weird with me. It is obviously the same for a lot of women in general life, where men think they can just stare at you on a train or touch you uninvited in a club. The idea for this whole song was to talk to men directly, it's a message to respect women. It's also a message for female-identifying people to really take a look at yourself and see that you are this divine being, and no one can take that away from you, specifically men."
Advertisement
Listen to the playlist in full below...
RELATED