Listen to some of our favourite new Irish releases of the week below!
Bricknasty, 'guilt2001' feat. Tomike & Chi-Chi
The Dublin-based outfit unveiled their boundary-pushing, moving debut EP INA CRUELER earlier this week. The powerful project arrives with the new highlight track 'guilt2001', which sees the genre-blending nu-jazz band team up with Negro Impact's Chi-Chi and Tomike - both talents of the Irish music scene. The band teased the project late last year with title track 'ina crueler' and 'fashion' (feat. Dublin alt-rapper KhakiKid), raw statements of their abilities which saw them ink a deal with FAMM, joining label-mates Jorja Smith, Enny and Maverick Sabre. From infectious energy and soulful chords to soft, woozy vocals, Bricknasty's music traverses R&B, neo-soul, jazz and psych, echoing influences like D'Angelo, MF Doom, and Timbaland.
"I take the time to realign and I realise that I've hit rewind," Chi-Chi croons before Tomike enters with: "Time to stop running / I don't wanna be alone / Feel the guilt coming / I don't wanna be alone," before brass sections, woozy beats and an audio clip from Bricknasty frontman Fatboy's life in the Ballymun flats fuses together.
Sprints, 'Adore Adore Adore'
The Dublin rockers shared a thrilling new single, 'Adore Adore Adore', earlier this week via City Slang alongside a string of domestic and international tour dates. 'Adore Adore Adore' finds Karla Chubb reflecting on her experience as the frontperson of Sprints; a woman fronting a punk band being held to patriarchal standards of acceptability. The pressure to conform to certain societal rules of sexuality, gender identity and femininity versus masculinity are all referenced in the powerful track. Ellius Grace directs the brand new video for the explosive, personal anthem. "Well, do you adore me? / Am I everything you wanted now / Or am I everything you despise," Karla asks, while she's getting thrown underwater by two scientist-types in the visuals, forcing her to bend to their will. "...at a time when trans rights are under attack, people are trying to force upon us what they think a woman is or should be, this is the outward expression of my own frustration, struggle and rage," Chubbs explains.
Advertisement
Dermot Kennedy, 'Don't Forget Me'
Off the back of his biggest UK and EU tour to date, the Dublin singer-songwriter has releases a brand single during the US leg of his Sonder tour. The track follows Dermot's inclusion on 'Won't Back Down', taken from the upcoming Fast X movie, which is the tenth release from the infamous film franchise. It marks Kennedy's first release since his 2022 number one album, Sonder. 'Don't Forget Me' is accompanied by a visual which sees the musician perform the track live before the Las Vegas show on his current US tour. "Lately I've been living in a dream / The past feels like a better place to be / The days we spent just sitting by the sea...the colours of that dress you loved to wear...I get this feel I got faded from your memory / So I wrote this song and called it 'Don't Forget Me'," he sings, begging a former partner not to surrender their positive memories from her mind.
Ezra Williams, 'Skin'
'Skin' is the latest intense release from the Cork-based musician's forthcoming debut album, Supernumeraries, which will be released on June 16th via AWAL. Opening the record with a mesmeric chorus of layered, angelic vocals; the piercing track sets the tone for the stunning album. Accompanied by an intense, gut-wrenching video, the poignant single steadily gathers pace until it whips the listener into an emotional frenzy. "Make me warm, make me full," Ezra croons. "Look right through me, baby / You'll never hold me the way she held me / I'd never been somebody's earth / And you do it different, but she did it first..."
Speaking about the track, Ezra says: "This song is about trying to start dating again after heartbreak, the comparing of new people to past and accidentally falling back into bad habits from previous relationships. Knowing you're not being treated properly but not caring because you can't handle being alone."
Big Sleep, 'Easy'
Advertisement
The jangly new single from Dublin's catchiest indie kids is the second release off Big Sleep's second five-track EP, Shivering. Working off a strong foundation with their debut EP Feeling Something Someday - released last summer - the quartet's upcoming project will surely secure success for the band, as they continue to produce pristine pop songs brimming with feelings of nostalgia. 'Easy' has a unique energy from the rest of the EP's tracks, according to the band. "It's a really groove driven tune, we all agreed that one of the stand out parts for us was the bassline and how it interacts with Matteo's drum part.
"The song came about one day while scrolling on Youtube when we came across a video of a drummer playing a Tame Impala inspired drum pattern which spurred the idea for the drum part in the track which is ironic since it's a song about the Internet age we live in and the younger generation have trying to find their own voice in the midst of all the noise."
Trophy Wife, 'Drug Dog'
Dublin indie-rock multi-instrumentalist, producer and singer-songwriter Ruby Smyth, aka Trophy Wife, returns with a new single from her forthcoming EP, tracing both her intensely close relationship with her dog of ten years and her attachment style patterns in romantic queer relationships. With layered guitars, stacked vocals and hooks left right and centre, Drug Dog brings the listener on a journey similar to recent releases from Boygenius, Clairo and Snail Mail but adds further 60s and 70s soft rock harmonies to the mix.
"Ultimately, the song is about devotion," Ruby muses. "How that can be such a beautiful thing to build any relationship upon but can quickly turn corrupt if the other person is willing to take advantage of your loyalty. When I wrote the song I felt quite sour about living life with an open heart - I felt hurt, jaded and hard done by - mostly within my own relationship with myself. About a year after I wrote the song, it began to take on another meaning when I lost my dog of 10 years, Cleo..."
Advertisement
Chubby Cat, '21st Century Panic Attack'
The Cork-born BIMM Dublin graduate is following up from earlier releases 'Not a Vibe', 'Big Dog Barking', 'Baby Blue' and 'Ache' with an alt-pop single layered with meaning that matches the current digital zeitgeist. Layering engrossing vocals and diaristic words, her soulful brand of pop echoes Rosalia, James Blake, Tove Lo and Remi Wolf. "Nothing is more sweet than the way that I think no one has it more difficult than me / Am I on your mind all of the time or are you just dumb? Am I absorbed? Or am I just bored / Sure you can call me, I might not answer at all / Tell me everybody, can you feel it? This 21st century panic attack," Chubby Cat sings in the opening verse, layering her own harmonies and Olivia Rodrigo emotion with gripping synths.
"The song is an embodiment of how claustrophobic the world can feel these days because of being surrounded by social media," Chubby Cat says. "We are given constant reminders of how perfect we are required to be in order to live our "best" lives. The pressure cooker that is the online world can be all consuming so it's important to try and step away from that for a while to feel grounded."
Tomike, 'High Grade'
The London-based Dublin artist has released an upbeat new single, infused with elements of pop, neo-soul and jazz with production by Alfie Rudman. Melding angelic top vocals with a laidback repeated audio clip of Tomike declaring, 'I feel excited 'cause...this shit is high grade', it sees the musician fusing electronic elements of dance with pure soulful pop. In the early days of the first lockdown, Tomike started learning how to produce her own music with only a microphone and her laptop by her side, but since then she's found more suitable producers for her soundscapes in the DJ realm. It's clearly paying off, judging by her new effort.
Sophie Doyle Ryder, 'Insecure'
Dropping her first single of the year recently with 'Happier', the Dublin talent is following on from her 2022 EP 'Beginner's Luck' with strong melodic indie-pop tunes that echo the likes of Olivia Rodrigo, Pink!, Caity Baser, Baby Queen, WILLOW and Lizzie McAlpine. 'Insecure' has a definite emo tone, much to her strength. Emerging with a coming-of-age movie guitar riff, Ryder's vocals sound less saccharine, instead embracing an edge: "We both know I love the distance so that you can't keep on coming back / I know it's bad / I'm irrational and I'll admit it..." The addictive chorus tells a familiar story of angst and self-esteem issues while dating in your adolescence and early twenties.
Advertisement
Samantha Mumba, 'The Lie'
Happy Pride! The OG Irish pop queen (CMAT is coming hot on her heels for that crown, but there's room for both of them). Right in time for summer, the Dubliner has shared a song that's been years in the making. The model, actress, presenter, dancer and singer-songwriter was a part of the wave of R&B/pop princesses whose songs were everywhere on the radio and videos were all over TRL at the turn of the century. Her first and only album Gotta Tell You landed in 2000, and we're itching for a follow up.
She emerged during the pandemic with back-to-back tracks 'COOL' and 'The Process' toward the end of 2020, only to disappear until now with 'The Lie'. Co-written by the singer and Avehre (who also produced her vocals), it sees her caught up in an entanglement. "I'm not yours, and you're not mine / Laying with him, but I got you on my mind / It's f**ked up, and it ain't right / But it's something neither of us can deny". Producer Drew Scott aka Druski provided Mumba with an upbeat sound bed with a tropical flair.
Pa Sheehy, 'These Days'
The Dingle singer-songwriter has revealed his second EP in the form of Lost in A '90s Arcade today, featuring previous singles 'Meet Me At The Record Store' and 'Guided'. It comes after 2021's debut solo outing The Art of Disappearing, building on his beautiful brand of folk and pop soundscapes. "I saw you by the window and every word you said was softly spoken 'til the end," he narrates on down-tempo part-acoustic track 'These Days'. "Making room for another child / And it took a while to let go of everything you held, can someone roll the dice again?....As much as I'm happier, I'm not getting used to it / These days I've been looking for ya..." Sheehy's tunes are often built on nostalgia, yearning, regret and mixed emotions, building a story around sometimes just a single, core memory.
Advertisement
Aoife Wolf, 'A Ringing in the Ear'
Resurfacing with her first single of the year after her powerful, dynamic Wetlands EP of 2022, 'A Ringing in the Ear' continue's Wolf's effortless songwriting knack and soaring hooks. The Offaly artist has been busy performing around Europe and carrying out a set at the National Concert Hall in Dublin, but she's saved some time to give her fans another alternative, ethereal psych-folk single. 'A Ringing in the Ear' references the fear of never falling in love again, and hating the chase that ultimately exhausts and erases parts of you. "This is wearing me out / I can't help but think that I'll never have a happy end..." she croons on the slightly doomy, but jazz-infused number.
Sean Healy, 'Tell Me Now Cecilia'
The emerging folk singer-songwriter has released a new single today, mixed and mastered by Sam Wheat (Amy Winehouse, Van Morrison). The musician returned to his hometown of Dublin last year after spending several years in China, working in the animation and film business with New Zealand and Europe. His brimming creativity has been focused on creating and performing music in Ireland and the UK for the last year. Following his debut single 'Drift Around' in 2021, Healy released his debut EP earlier this year. 'Tell Me Now Cecilia' follows in the footsteps of the great narrators and songwriters, focusing only on the tale and accompanied just with acoustic guitar. "Where does this road go?" he asks the subject. "Cant find a parking space, can't find your door / I've come to see, it's not there anymore."
Skies Behind, 'Call It What You Want'
Advertisement
Already releasing two singles this year, 'Ghost' and 'Way Back', the Cork indie-rockers are back with another catchy tune. They previously released their debut EP Home in 2019 after introducing themselves in 2018 with 'Heal Over'. A live fan favourite, 'Call It What You Want' emphasises the band's catchy choruses, energetic driving drum grooves and heavy guitar riffs. An explosive chorus ensues as Dan Sheedy declares, "Call it want you want, I just wanna feel high / There's a million different ways you can make it alright..." The idea explores the conflicting lived experience of Irish youth. An internet-driven worship of personal growth is contrasted by the reality of societal regression, personal isolation, and diminishing prospects.
Driven Snow, 'In Moonlight'
"Give our landlords what we owe them / Delete my number...we live in a city that doesn't want us there / Tries to shake us off like spiders in its hair," the band open the jangly indie tune 'In Moonlight'. "Take me west, find me somewhere we can rest.' The fourth song to date, the single adds a new texture and dimension to the duo's emerging catalogue. The upbeat instrumentation, rhythms and vocals clash seamlessly with a sorry but familiar tale of a land where housing crisis threatens the life and spirit of its cities.
"It is about the difficulty of being a musician in the city," Kieran and Emily explain of the track, produced by Tommy McLaughlin. "The feeling that you have to sacrifice, beyond what's reasonable, just to survive."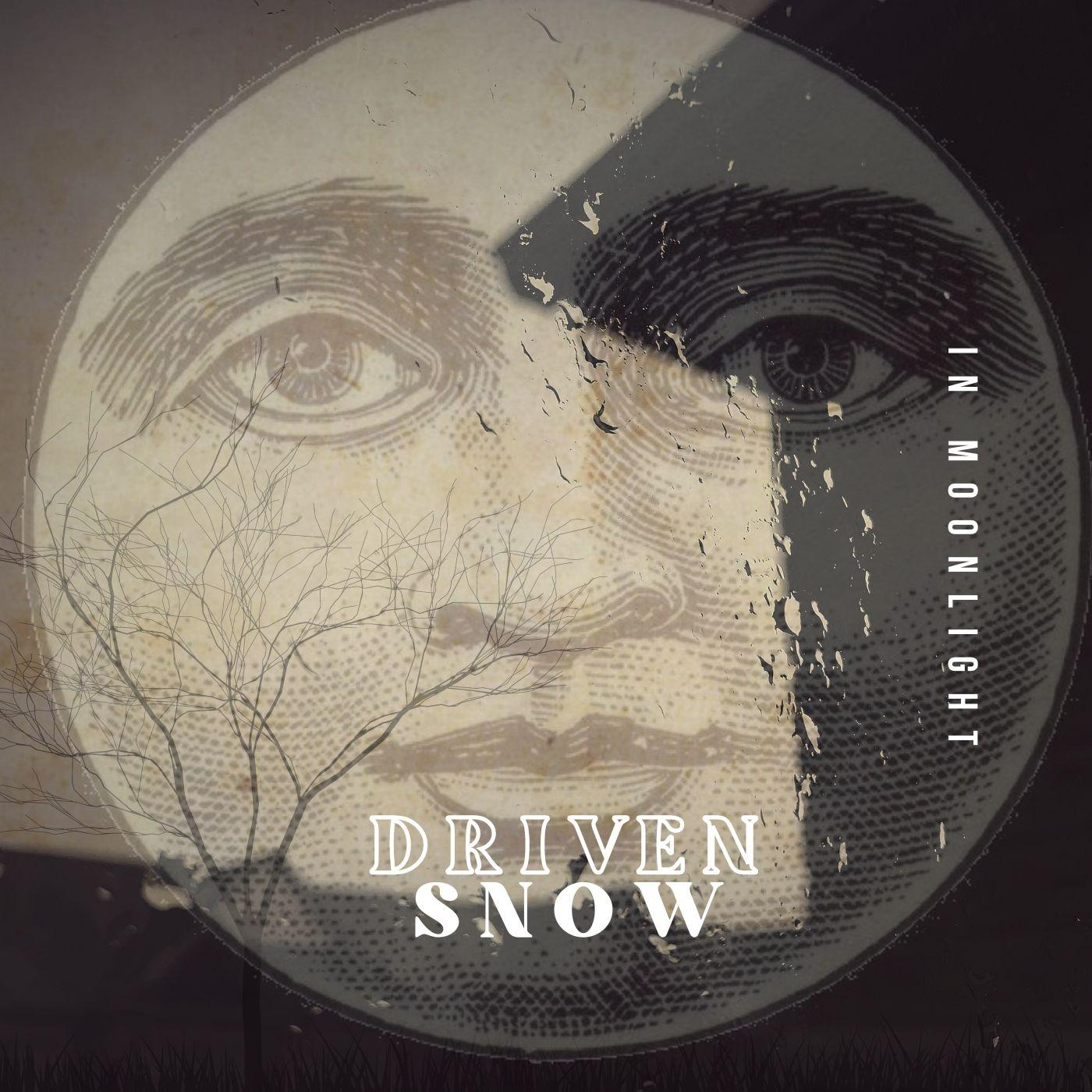 Grooveline, 'Maze'
Having supported Kíla in the National Stadium, played St Patrick's Festival and sold out shows in Whelan's, The Workman's Club and the Róisín Dubh; Grooveline are safely on an upwards trajectory. The dynamic Leitrim sextet infuse facets of '80s synth-pop and '60s funk on 'Maze', arriving in groovy form for summer. Pulling influences from groups such as Chic and Vulfpeck, the addictive single introduces a new and innovative take on classic dance and funk styles. With sharp drums and commanding bass grooves, radiant harmonies on guitar and keys, and thoroughly infectious saxophone melodies, it is a must-listen. Catch the group playing Electric Picnic, Kaleidoscope, and Riverfest amongst others.
Advertisement
Taylor D, 'Liar'
'Wasting All My Love' and 'Fangirl' started the year off right for the rising Clondalkin singer-songwriter, but 'Liar' packs an even bigger emotional punch. "I stay up late on the phone talking to you, but I know I'm wasting my time / You're like the other ones, who use me for the fame," she opens on the brooding, darker slice of alt-pop. "Now you're lyin' and cryin' out my name 'cause I told you I knew it was all just a game." 2023 continues to look very bright for 17-year-old (yes, really) Taylor D as she eyes up the release of her debut EP. "The song was written about calling out a betrayal of trust from a close friend," the multi-instrumentalist concedes, demonstrating a tense persona on the Billie Eilish-esque single.
New Rules, 'Old Days'
The UK/Irish trio have debuted new single today via Parlophone. The reflective 'Old Days' laments the friendship lost after a romantic relationship ends ("How come it's so easy to go from friends to lovers / but not lovers to friends?"). 'Old Days' premiered last night on BBC Radio 1's Future Pop with Mollie King. The single, co-written by New Rules, Sam Klempner, and Jamie Squire (keys/piano for The 1975), follows the group's March release, 'Not Alone.'
The group explained of the song, "One of us bumped into an ex on a night out, who then ended the conversation with 'don't be a stranger.' The next day we wrote 'Old Days.' The song tells the story of missing the friend that you had in a lover post-breakup, and above everything else longing for that friendship back. It's a song for anyone who has learned that ending a relationship on good terms doesn't make it any easier."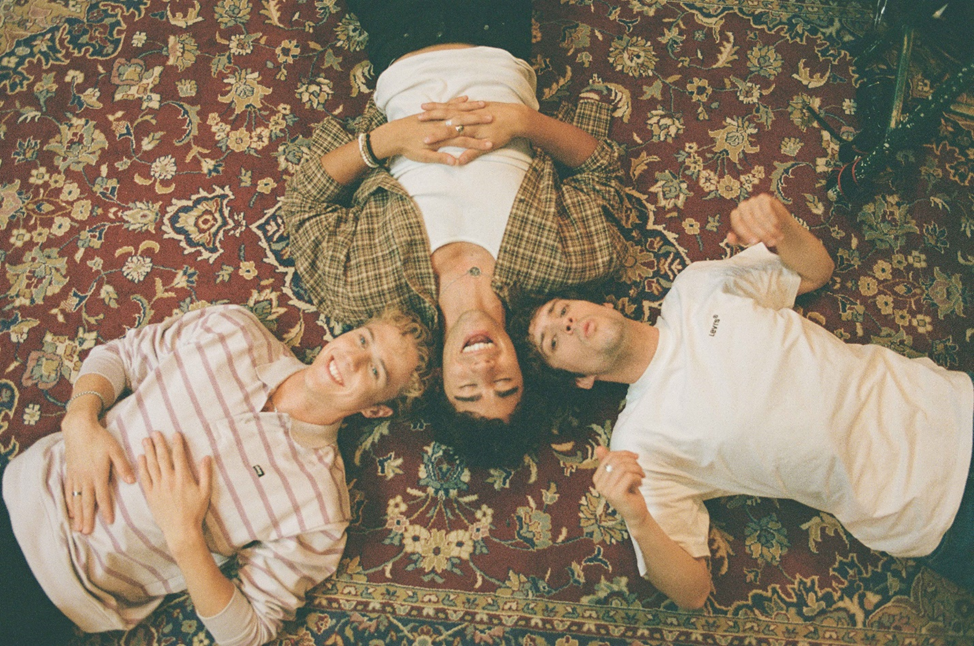 Loners, 'Never Offend Me'
Advertisement
The first release in five years from Dublin outsider Cian O'Farrell was inspired by modern producers like OPN and Arca. Loners' baritone voice and songwriting style has more in common with Roy Orbison or John Martyn, creating a totally unique style on the Irish music landscape. 2018 saw the release of the North London-based talent's beautiful Be Happy!!! album. 'Never Offend Me' features the mesmerising vocals of British-Iranian producer and songwriter Anice O, gently weaving his vocals with intense synths and a casual hip-hop-inspired beat. The stunning single, which shimmers and glows until it reaches a cathartic conclusion, the first single from the upcoming album Living Currency - due to be released in December of this year.
Brand New Friend, 'Talk It Out'
The established indie-pop outfit are back with a new album this autumn, featuring new single 'Talk It Out'. The engrossing, cleverly produced track is about wanting to express yourself but being unable to articulate how you feel, touching on the futility of trying when words cannot accurately capture certain feelings or moments. Recorded in 2022, the band's forthcoming album Grandstand was produced by Danny Ball (Blue Americans, Travi the Native) and is due for release on September 15th.
"It was written during a practice session in our old rehearsal space, which was a cordoned-off section of a warehouse in rural Antrim," vocalist Lauren says of 'Talk It Out'. "We had moved sofas and sound equipment into one corner, and the rest of the building was full of machinery and sawdust. It started life as a completely different song, and the instrumental was reworked. I don't usually take the lead when writing lyrics and melodies, so I asked Taylor to step outside with an acoustic guitar and I showed him my idea for the top line. I always remember the day that we excavated the song and created something new..."
Mark Caplice, 'I Hope You Find Happiness'
Taken from his new EP Brighter Side of Sorrow, the focus track is heartbreaking and poignant in equal measure. On this six-track EP, Caplice co-produced tracks with Gavin Glass, Scott Halliday, and Kieran Lane with Philip McGee on mixing duties. "Dear friends of mine who I no longer see / I hope you found your missing feet and trust that life is good overseas / Don't be afraid of the dark," Mark opens on the vulnerable, soaring yet blissfully nostalgic single. "At the core, the song is about losing someone, and wishing them the best for their next chapter," Mark offers. "A brother, a lover and a family member all left my life at the same time in different ways and it's a message of love to each of them. That period of my life heavily formed who I am today. It showed me how fickle life is and how nothing is permanent..."
Last year, Caplice's cover of Fleetwood Mac's 'The Chain' on piano accompanied by a brass ensemble and atmospheric percussion - requested by The Recording Academy, no less - caught the attention of guitarist Lindsey Buckingham, as well as members of The Lumineers and Sam Fender's band. His ability to turn grief and heartache into art is a gift.
Advertisement
vi0let, Lonely
With captivating lyrics and soaring, polished vocals the German/Irish pop sensation burst onto the scene in recent years and released her Believe Me When I Cry EP last year. 2023 has seen her drop 'Dreams' and now 'Lonely', an anthem for emotionally unavailable people. A muddled feeling of fear about being alone but still acting introverted, the single has rich, groovy synths and electronic flourishes as her angelic vocals take over the spotlight. "I'm stuck here and reaming of better days / I could be something but my mind always gets in the way / I got this feeling...and every time I fuck up it's one less mistake," she opens the fresh new R&B-infused single. "Let's run away to somewhere we can sleep all day and disappear."
Gabby Brady, 'Trouble in Paradise'
Dublin-born, Australian-raised and now Wicklow based, Gabby Brady first came to the attention of the masses as part of the Dublin City Rounders and their highly rated appearances on BBC's The Voice. His unusual vocal style takes on the form of bluesy, park-spoken word offering that embraces the everyday vignettes and conversational dialects. "I could not cook now / I got no appetite / Would you come back to me if I asked you? Are ye joking, or what?" he asks. Warm brass sections, gorgeous saxophone and magical electric guitar riffs fill out the single, which arrives alongside 'Dakota'.
Garrett Sholdice, Michael McHal and Crash Ensemble, 'Und weinen, und lächeln'
Advertisement
Ergodos has released The Blue Light, a selection of solo piano and chamber works by Irish composer Garrett Sholdice, who turns 40 this year. Sensitive, electrifying and poised performances by pianist Michael McHale and Crash Ensemble bring intimate, insistent, soaring, resonating, weaving, and yielding instrumentals to the fore. The album opens with 'Und weinen, und lächeln' for solo piano, composed in 2022. The title comes from a Franz Schubert song. An English translation of part of the final verse of the song reads: "Weeping, / smiling, / we think / we are relieved of the earth, / and are already up above, / in another place."
"This record", says Sholdice, "showcases some recurrent preoccupations in my music over the past ten years or so." He continues: "There is an emphasis on meditative focus, varied repetition, and a certain sense of ritual. Also important is melody, but melody that is discovered, like an object unearthed."
Listen to the playlist in full below.