Listen to some of our favourite new Irish releases from the week below!
Aby Coulibaly, 'Patience'
The Dublin-raised, London-based R&B sensation sounds incredible on the addictive new single. With a distinctively electronic tone infused into the swirling beats and soulful vocals. "Still hanging on impatiently / I still watch the world outside my window / There's a silver lining I should follow / If I leave this place you know I won't look back, she croons on 'Patience'. Produced with Maths Time Joy alongside composer Timothy James Worthington and composer lyricist Tinashe Fazakerle, Chamomile Club's Coulibaly is fast hitting the big leagues and has caught the attention of major labels like Universal.
Hozier, 'Francesca'
The debut, rock-driven single from Hozier's highly anticipated third studio album, Unreal Unearth, was inspired by Dante Alighieri's Divine Comedy (Inferno). The track explores themes of devotion, commitment, and the journey through the 9 Circles of Hell. With a powerful melody, it's about the songwriter's resilience, determination to the relationship, even in the face of hardship and loss. The track made its debut during two exclusive Pop-Up Shows in Paris and London.
Róisín Murphy feat. DJ Koze, 'The Universe'
Advertisement
On her latest single 'The Universe' from Murphy's forthcoming DJ Koze-produced album Hit Parade, the Irish club diva injects absurdity and surrealism. Singing over an out-of-time electric guitar strum, she conjures up a perfect day of sunny weather and lying on a boat. Teaming up with the German producer, Koze and Róisín create dance-pop that's endlessly weird but always wonderful - out September 8th via Ninja Tune.
"The universe at large is playful and terrifying. There is no discernible sense to it," is how Murphy prefaces the track. "The story that is always being told is on multiple levels, levels we don't see or understand. The experience of being alive is to be continually reminded of how utterly unaware we are of what is really going on all around us."
Gurriers, 'Sign Of The Times'
Following their explosive debut single 'Approachable', Dublin-based noise rockers Gurriers have returned with their second single 'Sign Of The Times'. As the band prepare to play Pitchfork Music Festival's Avant-Garde programme in Paris later this year, the new track from the quintet has its foundations in Irish punk, featuring a compelling bassline that detonates into warped guitar fuzz on the chorus.
"'Sign of the Times' examines the human obsession with violence, and how we have all become desensitised to the horrors we witness online through the growth of social media," the band note.
Advertisement
Sky Atlas, 'Old Bones'
The rising Dublin-based band are back with a brand new single, encompassing sounds of folk, jazz, rock, shoegaze and more alternative, heavier genres. Opening with swirling, guitar fuzz and warm strings, the track builds to an intense drum beat before Lughaidh Armstrong-Mayock delivers strong vocals. Focusing on themes of loss and euphoria, the energised 'Old Bones' marks a distinct new creative direction for the band, brimming with new life and spirit.
"Love don't let me down / Pull over those sheets and cull the sound / Now every breath a chant to you and your graces with every feeling tainted with your traces," the frontman declares before frenetic guitar melodies join forces for a wall of noise and fast-paced percussion, drilling the point of isolation home.
Sarah Crean, 'What Do I Know'
kyrocketing indie singer-songwriter Sarah Crean made another stamp on the Irish industry with a sweeping new single, 'What Do I Know?' The Dubliner has a knack for painting poignant images of her diaristic thoughts, using her rich vocals to stop you dead in your tracks and immerse you in her narratives. The intimate earworm tracing a toxic relationship from a satirical point of view comes with a new video, directed by Neema Sadeghi and Ethan Frank in Los Angeles.
Building on her low-key independent breakout '2AM' - which topped the US Spotify viral chart in November of last year, the cathartic 'What Do I Know?' was produced by Sarah alongside Adam O'Leary and Gabe Goodman (Del Water Gap, Maggie Rogers) and mixed by Chris Coady (Beach House, Blondshell).98-=zx
Advertisement
mild, 'Bear With Me'
The young Derry producer (James Donnelly) is back with his second single of the year, following 'cascade'. Taken from his forthcoming Tapewinter EP, 'bear with me' is an infectious electronic gem that emphasises his inspiration for Kaytranada and Sam Gellaitry. "His first Viewfinder album is one of the main reasons I started producing music, and his newer stuff is even better," mild told us last year. After dropping his debut single 'Phase' only in 2021, he's establishing a niche sound in the genre, using distorted sounds and hypnotic synths for a magical result.
Fia Moon, 'Back To Me'
The Irish singer-songwriter is taking back her confidence on the compelling new R&B/pop single. 'Back to Me' was written in collaboration with Rob Harvey (Clean Bandit, Jess Glynne, The Streets, Tom Walker) and Dan Dare at Harvey's Leeds home in August 2018. It was the first time Harvey and Fia had worked together. Fia met Dublin mix producer Ruadhri Cushnan (Ed Sheeran, Mumford and Sons, Shawn Mendes) in late 2020 who helped her to re-vocal the song and later mix engineer Ashley Krawkewski working closely alongside him to achieve the final mix.
"Did our hearts get lost? Tore me in half with no remains / Spots like a leopard we can't change / You're like a book missing a page / Feel like I'll never be the same," she sings, echoing Chloe x Halle, Grace Carter and Bobbi Arlo.
Robert Grace, 'Casper'
The Kilkenny artist has numbers on his side: 78 million streams on Spotify, 2.4 million followers on TikTok and 225k followers on Instagram - but his talent speaks for itself. "My friends all call me Casper 'cause I ghost them all the time / My skin's like alabaster 'cause the sun don't ever shine on me. The emo-pop tune features polished production and bucketloads of supernatural metaphors from Grace, whose fanbase is steadily growing online. "Everywhere I look it's a disaster / Taking happy pills but there's no happy ever after / Social situations keep me up...2020 vision, wishing for another lockdown."
Advertisement
KEHLI, 'All Outta Love'
Known for her tracks trending tracks 'Lose U Now' and 'Dead Body' after they captured the attention of Ireland's music scene, Hot Press Hot For 2022 Irish Act KEHLI is once again making waves. This time, she's announcing her eagerly-awaited debut EP Pity Party's release date (July 21st) with the drop of a new, enrapturing and empowering single: 'All Outta Love.'
Writing the track helped KEHLI to "finally realise my worth in a lot of ways": "Feeling like you have no more love to give when all you have given is your all is so draining especially for the wrong person!! Walking away from someone that you know is bad for you and are certain as you can be about the situation, can still be so hard."
YourCuzMarcus, 'Homecoming'
The Dublin artist has released a poignant video, edited by the singer himself, for new single 'Homecoming' ahead of his headline show in The Sound House on June 9th. 'Homecoming' explores the bittersweetness of growing up in Ireland and the difficulties in building a life in Ireland's capital city. The single is a tribute to Dublin, YourCuzMarcus explained, capturing the city he knows and loves.
Advertisement
"The song is an ode to both those who left Ireland and those who stayed. "So many people I know have left Ireland," the musician noted. "A few years ago I had a visa and one way flight booked to Australia but I never got on the plane. Growing up in Ireland can be bittersweet, it's a beautiful place with great people but it can be difficult to build a life here, rents are high and opportunities are limited."
Def Nettle, 'Invisible'
The post-funk/alt act, the project of producer and vocalist Glen Brady, have shared a new release which sees Brady share writing duties with guitarist Ronnie Carroll and bassist Ely Seigel. Although heavily inspired by punk rock and new wave musical themes, the new track is flooded with rock n' roll nostalgia, emanating the sound of Eagles of Death Metal and Thin Lizzy. Still, a funk and dance floor sensibility forms the song's backbone, created by the use of whirring synthesisers and fx.
"Lyrically, 'Invisible' is inspired by the feelings and emotions surrounding my introduction to songwriting as a teenager, that time before realising that I would write songs and make music myself."
Oscar Blue, 'Passenger'
Advertisement
The Clare native is propelling his career even further forward with the vulnerable new single about taking control of your life. "Put me in the driver's seat, feel the pedals right beneath my feet...." Following the release of his debut EP Backyard Mafia last October and support slots for Kodaline and KAWALA, Oscar Blue performed sold out headline gigs in Dublin and London and signed to UK Giant Pure Represents (George Ezra, Holly Humberstone and Paolo Nutini).
"I wrote this song about a period in my life when I was stuck in patterns of negative thinking," Oscar recalls of 'Passenger'. "The chorus is a reminder to myself that I'm not going to let difficult emotions or periods in life define me, a reminder that wrapping myself in cotton wool is not the solution to overcome fears, doubts, overthinking or anxieties. I don't want to be a passenger in my life, controlled by the turbulence of living."
Dove Ellis, 'Adonis'
The debut release from Irish artist Dove Ellis marks the first in a highly-anticipated series of upcoming singles due to drop for the singer, now based in Manchester, who blends R&B, pop, country, funk, and alt-rock for a unique fusion of sound. Named after the mortal lover of the goddess Aphrodite in Greek Mythology, 'Adonis' features a heavily-syncopated rhythm - while electric guitar laid into varying sections of the song draws out Ellis' rock influences in a funky, distinctive soundscape. Within two weeks of releasing his first demo on Soundcloud earlier in February, Dove attracted the attention of major festival bookers.
JUSTG, 'Easy On My Love'
Irish electronic producer Greg Lynch, aka HALFTRAXX member JUSTG, has delivered a summer anthem featuring the vocals of Italian singer/songwriter Emma LX. Exploring the journey of falling in love all over again with someone who was once thought to be out of reach, JUSTG produced the track with clubs and sunshine in mind. Using a captivating melody and uplifting beat, 'Easy On My Love' is a feel-good track that encapsulates the essence of the freedom and lower inhibitions that the summer months often brings.
"I wanted to create a track that just oozes summer vibes. I wanted a track that people would listen to by the pool, on the beach, just something that reminded you of good weather, and good vibes"
Advertisement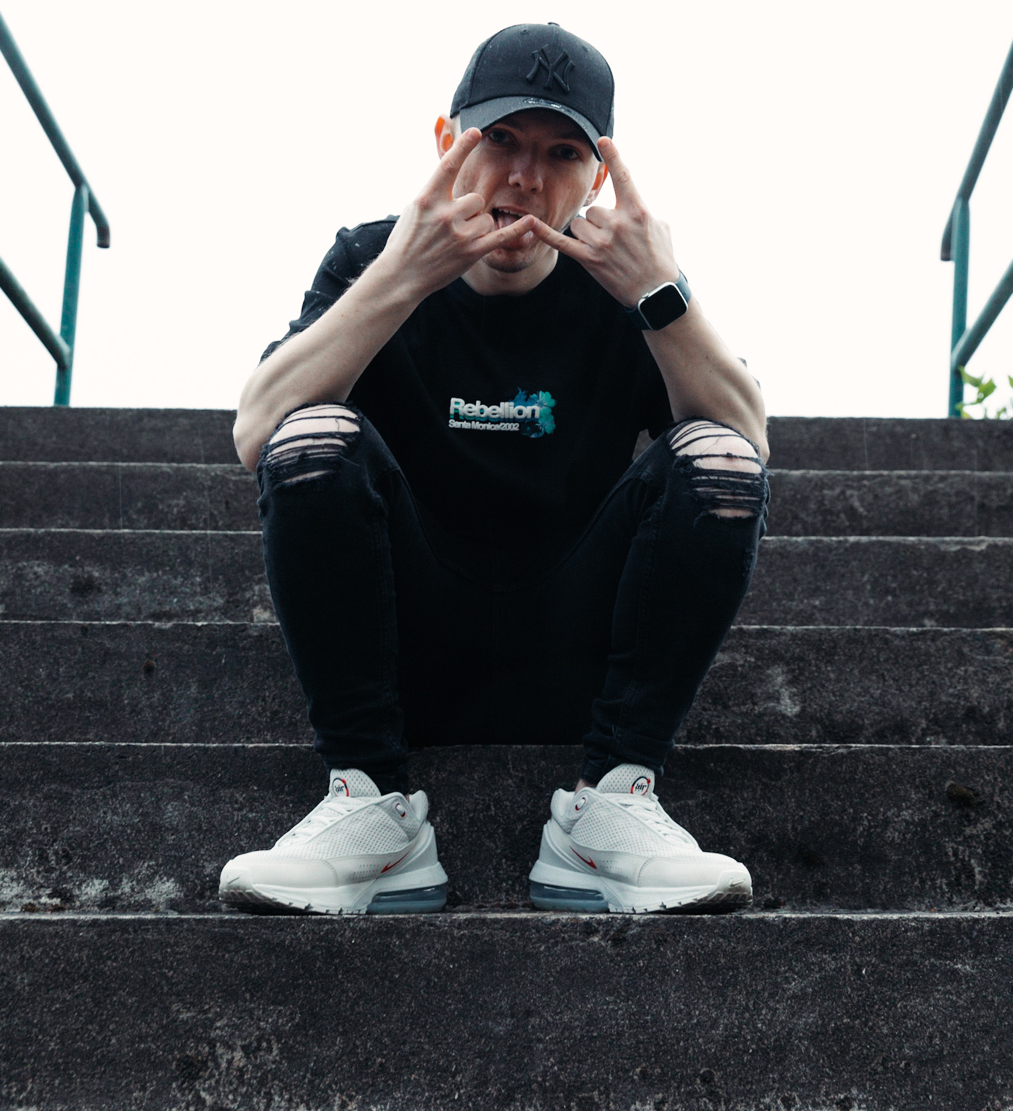 Meryl Streek, 'If This Is Life'
After dropping his thrilling debut album 796 via Venn Records (Bob Vylan, Wargasm, High Vis, Witch Fever) in 2022, Irish avant-garde punk producer has revealed the video for his new single 'If This Is Life'. Recorded and mixed at Darklands Audio by Daniel Doherty (Fontaines D.C.) and mastered by Grant Berry at Fader Mastering, the standalone track is the first new material from Streek this year. Featuring longtime collaborators Molly Vulpyne and Phil Wyer, and guitarist Pete Holidai from legendary Irish punk band The Radiators From Space, 'If This Is Life' also adds a sample of Irish academic and author Rory Hearne.
"It's written about the current state of Ireland and how the housing crisis is affecting families across the country on a massive scale," Streek offers. "The ban has been lifted and landlords are evicting families onto the streets once again, with 11,754 people living in emergency accommodation at the start of this year and no sign of it getting any better. That includes 1,609 families, with 3,431 children in homelessness. 55% of them are single-parent families and we've still got the same corrupt government turning a blind eye."
NARA, 'Bow Down'
Fresh from the alternative pop scene is rising artist NARA, who aims to empower women with her latest single. 'Bow Down'. With brooding synths and intense, angelic vocals, the rising act tackles the sleights women have to deal with every day by taking control. "You can't handle the truth...I think you're in over your head, and honey, you might end up dead / Seal you lips and don't talk to me / Bow down to your new queen."
"I wrote 'Bow Down' as a way to express my own frustrations with the way women are often treated in society," said NARA. "I wanted to create a song that would inspire other women to stand up for themselves and demand the respect they deserve. I hope that this track will be an anthem for all women who have ever been made to feel small or insignificant."
Advertisement
Still Blue, 'Lace'
The Irish indie-pop band released their new single, 'Lace', earlier this week. The upcoming single will be followed by their debut EP, All Over The Chip Shop, set to be released June 16th under Faction Records. After their debut single 'Honeysuckle Daydream' skyrocketed to success, Still Blue have quickly made a name for themselves in the Irish indie scene.
Their unique sound is led by vocalist Nicole Lyons, Ruairi Forde on guitar, and Greg Kearns on drums. 'Lace' describes the complicated and confusing experience of trying to feel comfortable in one's sexuality while being viewed solely as a body. Although the band humbly describe the song as "a sad song about sex," it has much more depth than that. It's an honest and raw portrayal of the lengths people will go to feel loved and the toll it takes on one's self-esteem.
Pa Sheehy, 'Guided'
Following 'Meet Me At The Record Store' from earlier this year, the Dingle singer-songwriter has dropped 'Guided', a beautiful new acoustic-based gem. "Your love is the moon at night, and it keeps me guided right," he sings to a loved one that keeps him tethered to the ground on the gorgeous, down-tempo single. "Your soul is the smoothest wine, I get drunk on it every time...it keeps me fighting." The former Walking On Cars artist keeps the background instrumentation minimal and uses his vocals as the foundation for the entire song, occasionally layering his harmonies and runs to stunning effect.
Advertisement
Saint Sister and Arveene, 'Karaoke Song (Remix)'
Almost two years after the release of their latest album, the NI Music Prize-winning Where I Should End, Saint Sister announced that they'll be releasing a series of remixes of tracks from the project. The first song to get to get the remix treatment was 'Dynamite', which the pair, made up of Morgan MacIntyre and Gemma Doherty, tapped Shura to handle. Today, Irish producer Arveene has remixed the beautiful 'Karaoke', adding sparkling synths and dynamic beats that create an ambient, atmospheric but always euphoric mood.
Gilmore, 'Universal Everything'
The young Irish producer (Rory Gilmore) has released his latest four-track EP today in the form of Electric Tears, featuring standout bop 'Universal Everything'. Name checking artists like Adam Pits, Pangaea and Overmono, the creative blend of underground Electronic, House and Breaks makes for a unique perspective on his productions. The frenetic electronic tune showcases all of his skills as a 19-year-old talent, including drumming. Across a relatively short space of time, GILMORE has already shared the same billing with artists from Denis Sulta, to Amelie Lens.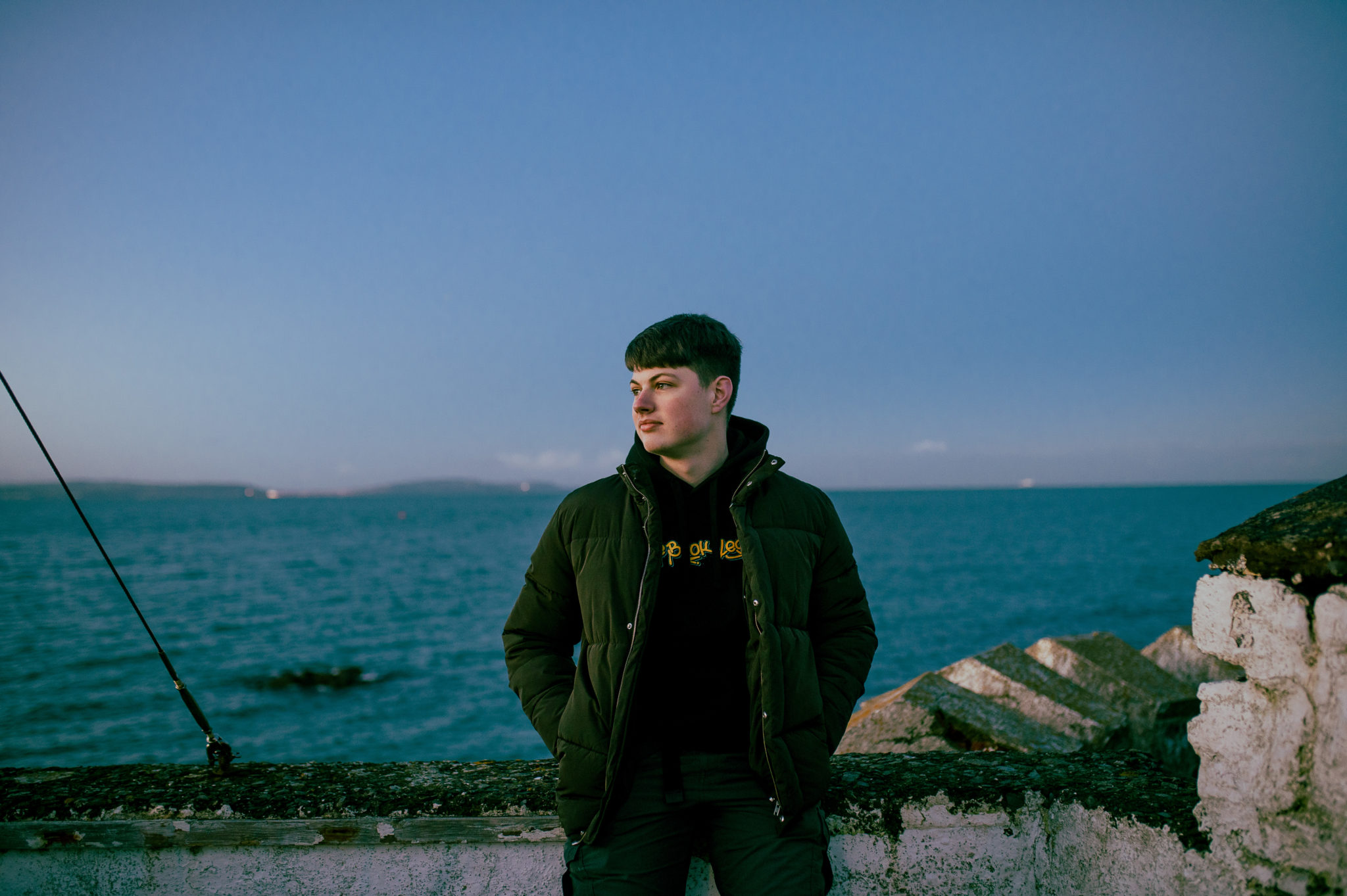 Elliot Crampton, 'Bold and Free'
Following a string of lauded singles as one half of the sibling duo Mute The TV, Elliot Crampton is back with more solo music. 'Bold and Free' is a melancholy love song penned after a tough breakup. He's been working hard in the studio since the release of debut single 'Voice Of A Smoker' last year, with a number of singles lined up. 'Bold and Free' features Joe Furlong on bass, while Fiachra Trench composed and arranged the strings. "Little love song, won't you serenade me? I'm no longer yours, unfortunately, she said..."
Advertisement
"It blew my mind to work with Fiachra, he is the nicest man, was very kind to me and has worked with some of my musical heroes," Elliot says. "It was also an extraordinary experience to watch the string quartet play the song as they were such competent musicians, it was mind blowing and I learned a lot from the experience."
Bytes and Back N Forth, 'Insane'
Out now via Casual Jam Records, the new dance banger features Irish producer Bytes. Creating house music for over a decade, he's got a knack for crafting party anthems and catchy melodies. In 2022, he released his debut solo single 'Need You', which has racked up over 250,000 streams on Spotify. He's had numerous hits under a different alias in Ireland. Back N Forth, meanwhile, is on the Irish DJ scene and has been sharing singles since 2018's 'Need Your Love'. He released 'That Feeling' as a solo act earlier this year, but frequently collaborates. 'Insane' is appearing on all the major playlists, so expect big streams.
Anna's Anchor, 'Hotel Dom Pancho'
The Limerick indie outfit have released the video for their newest single this week, shot on Super 8 film to capture the yearning for yesteryear that propels the single forward. Ahead of their tour dates, Anna's Anchor's new album The Merries will land on July 7th on Strange Brew Records. The ultra-catchy 'Homel Dom Pancho' has a driving guitar line, and nostalgic mantra: "You can't always live in sunshine."
"Hotel Dom Pancho was a filthy dilapidated hotel off the strip in a typical Iberian package holiday town," Ryan explains. "My closest friends and I went there after a year of saving up once we had finished school. A week of nonsense and debauchery, but in hindsight, the last truly carefree experience of my life. For that week, there were no worries..."
Advertisement
JaYne, 'Bad Sign'
With a pop-jazzy feel and smooth piano chords, JaYne's voice serenely enters this Pass The Test soulful track to sing about making the best of the situations life throws at you. The Limerick artist's quick-spoken lines keep a steady pace as they unravel into a self-affirming anthem that declares, despite being "born under a bad sign" and having her stars "misaligned," that she doesn't mind for one key reason: 'Cause I'll still rise. I will rise."
Malachy Tuohy, 'Jarlath'
Soft and searching, Malachy Tuohy's new song 'Jarlath' is a moving track calling back a loved one from beyond. A tribute to his uncle who passed away in December 2020 amid the Covid crisis, it expresses Tuohy's deep wish to reunite with his loved one. A heavy, melodious, and mournful piece, the deeply empathetic song serves as a reminder that no matter where our loved ones pass on to, their memories will live on.
Ciara Lawless, 'Half The Man'
A new artist on the scene, 'Half The Man' is the enthralling and reminiscing debut single of the promising singer-songwriter Ciara Lawless. Through the country and folk genres, she spins a reflective story about a son seeing his father through Alzheimer's. As the mournful subject is touched upon with a wishful tone and hope for more time, Ciara defines herself as a promising artist capable of delving into difficult themes about the human experience, all the while turning them into melodic pieces of beauty.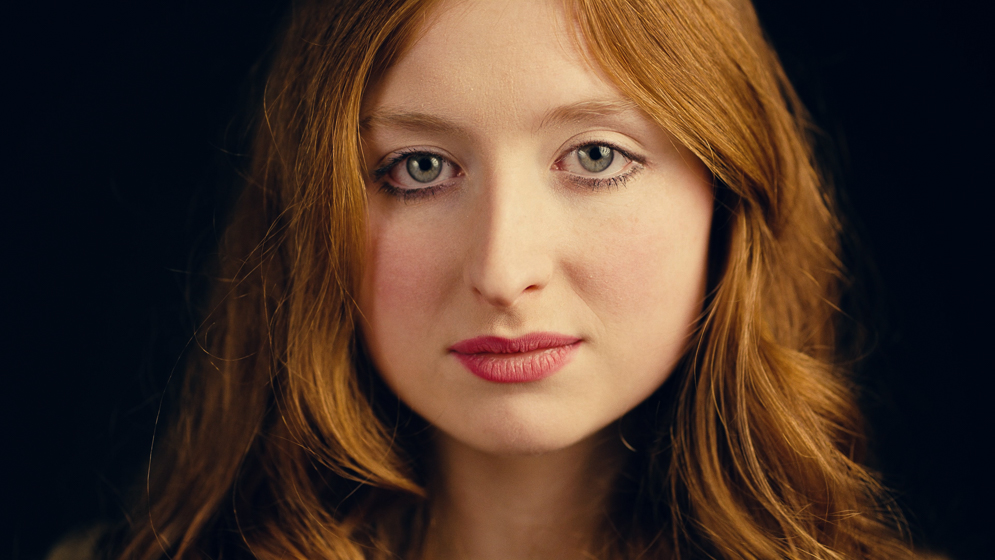 Advertisement
Northern Ives, 'Standby'
The Dublin-based band are injecting pop, indie and rock into their string of singles, and 'Standby' embraces a fun-loving '80s synth-pop sound. Initially forming in the West when vocalist Ella Sweeney, her guitarist brother Shane Sweeney and their lifelong friend Tomás Forde (guitar/keys) came together to record music. They later met their rhythm section in the form of sibling duo Daniel (bass) and Conor Fagan (drums). Northern Ives dropped 'Inside Out' earlier this year, after a number of 2022 gems. They've got potential to burn...
2Time Charlie, 'Levitate'
With strong blues-rock vibes mingling with hip-hop, Wexford duo 2Time Charlie's smooth vocals sound effortlessly soulful on new single 'Levitate'. The band consists of core members lead singer Luke Donnelly and guitarist Rian Carty. They have joined forces with Conor Walsh (drums), Cian Daltun (Bass), Dean Doyle (keyboard) Caoimhe Power (vocals) and Caty Forristal (vocals) to create the sound of 2Time Charlie. It's undeniably addictive, with all the right melodies, instrumental solos and upbeat rhythms to be a hit.
Sopë, 'Breaking Free'
The Navan singer-songwriter, following an appearance on Last Singer Standing, has self-released new single 'Breaking Free' to traverse the struggles of her everyday life with a standout blend of pop, soul and R&B. Her fourth track to be developed by night in Meath illustrates her ability to hone a soundscape that's entirely unique. Having only released one single per year since 2021, we've yet to see an EP; here's hoping she's got plans for one. Her crystal clear vocals are next level diva vibes, in the best possible way.
"I wrote 'Breaking Free' to inspire myself and others to break free from limiting expectations and beliefs, and to live authentically," Sopë muses. "It speaks to my personal experiences and budding convictions as a young adult navigating though life."
Advertisement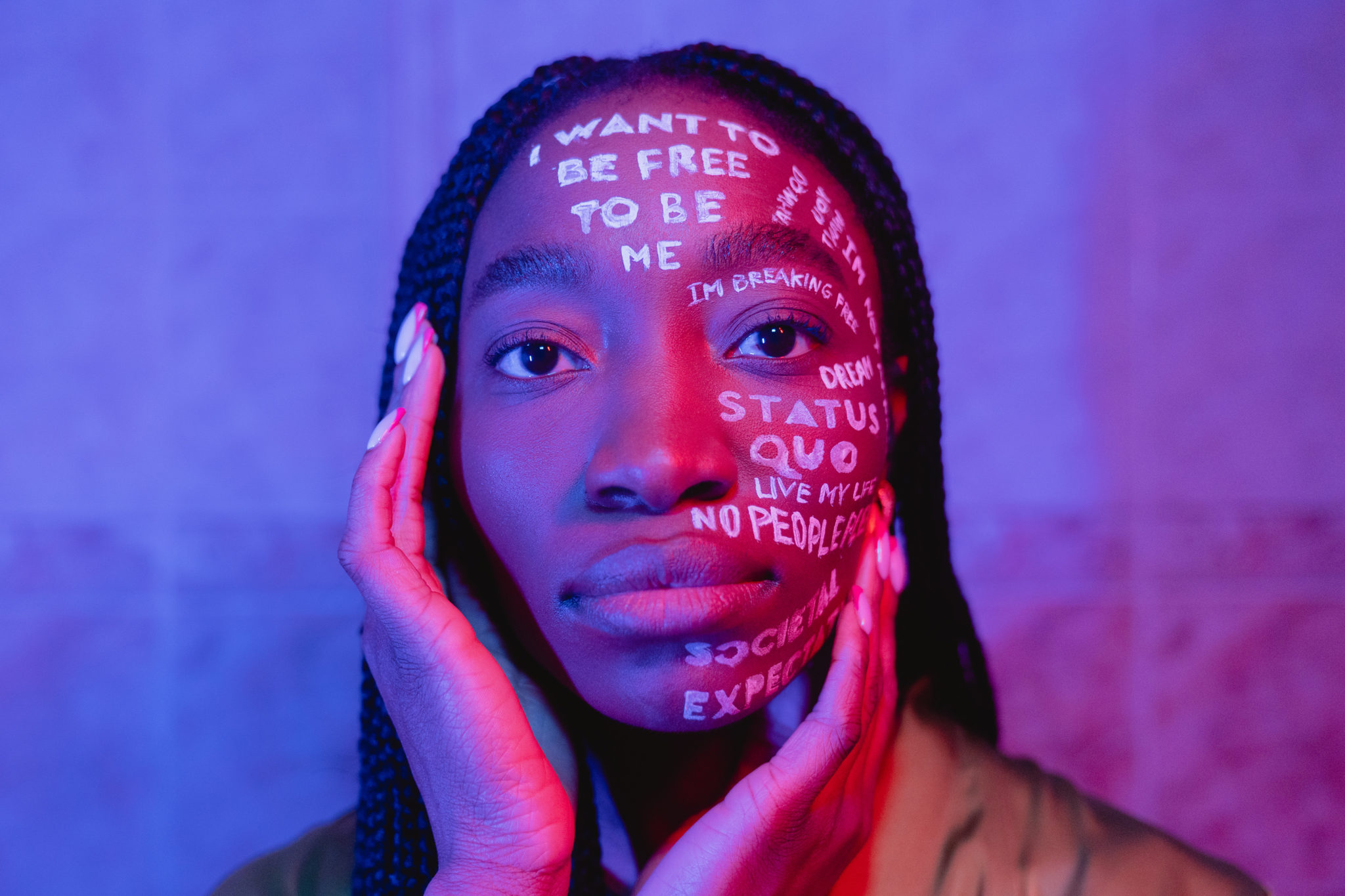 Robert Harley, 'Big Tree'
With a keen eye for storytelling and sonic narratives, Robert Harley has returned today with an alluring new track. In 'Big Tree', he finds an introspective outlook on the little things, like a work of Wordsworth, or a T.S. Elliot novel. Born in London to Irish parents before they relocated to San Francisco and later Cork city, Harley's influences are as wide-ranging as his passport stamps. His new album Big Tree, which work began on in 2019, features an all-star lineup of musicians, including Liam O'Brien on sax, Darragh Keary on piano and keyboards, Chris McCarthy on bass, and Christian Best on drums.
"Big Tree reminds us that sometimes the best escape from life's pressures is found in the simplicity of nature," the singer-songwriter says. "Like a child perched high in a tree, we can forget our troubles and find solace in the beauty of the world around us. Big Tree captures the essence of childhood escape and the powerful connection we have with nature."
Paul McCann, 'Tears from the Sky'
Instantly opening with a dance, snapping, and catchy "hey!" Paul McCann captures listener's auditory attention with the daunting lyrics of his single 'Tears from the Sky.' Coming from his latest album, Alter Ego, it explores the artist's grief over his father's passing and incorporates the tone of a cautionary-folk song born anew into its hypnotic rhythm and premonitory words.
Listen to the playlist in full below.
Advertisement