Christmas is just around the corner. You might, if you were Boris Johnson, be looking forward to a present of a Peppa Pig tea set or even a private selection from the brand new Arcuri male lingerie range (what do you mean, that hasn't arrived in Ireland yet?). But our world-weary and dishevelled editor has other potential presents on his mind. He isn't asking for much really. We promise...
1. COVID TO GO AND FUCK ITSELF
Look, I know it is a big ask. The trend in Ireland over the past month has been resolutely in the other direction, with spiralling case numbers and the introduction of an informal lockdown by the Government. The effect on the live music industry, and on musicians in particular, has been brutal. People are staying at home. Shows are being cancelled. What had looked like a potentially busy Christmas period is now in grave jeopardy. One venue owner told me that he had just brought 40 people back to work. Now, he is going to have to lay them off again.
The same applies in the restaurant business. Bookings are being cancelled. Christmas parties seem to be off the agenda. Staff will have to be laid off. It is a grim case of being plunged back to the future. Is the situation entirely without hope? Not necessarily. One model advanced by NPHET had the number of cases peaking in November – and then plummeting. But for now we are in a crisis. In the first instance, it is absolutely essential that the necessary provisions should be put in place to protect the income of artists and of support crew; and also to protect businesses that are being forced to shut their doors directly as a result of advice from the Department of Health. But beyond that there is – there has to be – the hope of better days to come. In the past, pandemics have come and gone. If no new variant arises, that is still a possibility. Covid may turn into a new version of the common cold – a virus that hangs around, does damage, but isn't an ongoing threat to life. Or it could simply come to the end of its natural arc. For Christmas, I'd like to hear news that this is how it is all going to end – and the sooner the better.
2. STEPHEN KENNY TO HAVE HIS CONTRACT SORTED AS MANAGER OF IRELAND
It has been a rough fifteen months since Stephen Kenny took over the reins from Mick McCarthy as manager of the Ireland football team. When he arrived, we were still in with a chance of qualification for the Euro 2020 finals (delayed till 2021). Ireland performed well in their play-off with Slovakia but the match ended in a draw and we were beaten on penalties. That bitter disappointment was followed by a run of four draws and four losses, during which we scored just one goal. That people were calling for his head on a platter was hardly surprising. But the FAI had other problems to worry about, with the John Delaney era beginning to unravel. Stephen Kenny was left in charge for the World Cup.
Advertisement
Two games in and the campaign was as good as over following defeats by both Serbia and Luxembourg. The crazy thing was that we played very well against Serbia and deserved a draw at least. The group stage continued in a similar vein, mixing excellent performances that produced little, with apparent duds. Most harrowing of all was when, after a superb performance away from home, we led Portugal 1-0 going into the final minute – only to lose 2-1 after two late goals by Cristiano Ronaldo. By then it was becoming clear that Ireland really had turned a corner. We were passing it out from the back. Keeping possession. Playing like a team. We beat Azerbaijan 3-0. Qatar 4-0 in a friendly. Drew 0-0 with Portugal in Dublin, with a perfectly good goal by Matt Doherty at the death wrongly disallowed. And beat Luxembourg 3-0. And we looked like a different side. It was obvious that the players had bought into the manager's methods. That they were enjoying themselves. And that we had a slew of talented youngsters coming through.
The bottom line is that Stephen Kenny has brought us to the foothills of the mountain. Will we be able to carry on and reach the top during the Euro 2024 campaign? There is only one way of knowing. Tell Stephen Kenny that the gig is his. Give him the freedom of the park. He has brought a platoon of excellent young players through. His Ireland are playing very well, and in a way that gives the two fingers to the doubters, who claimed that passing the ball was beyond us. It isn't and Stephen Kenny has proven that. Give him a contract.
3. AN END TO BE BROUGHT TO THE NATIONAL MATERNITY HOSPITAL FIASCO
It was a lousy idea in the first place. And nothing has changed in the interim. To recap, a plan was hatched to move the National Maternity Hospital from its current location in Holles Street, to co-locate with St Vincent's Hospital, on the Merrion Road. The board of Holles Street seems to have been asleep at the wheel, blundering into the kind of putative deal which would have handed a significant level of control to what is a religiously run operation, under the sway of the Religious Sisters of Charity. Dr. Peter Boylan, a former registrar of the NMH, decided that he could not stand idly by. He raised serious concerns about the religious ethos of St. Vincent's and the extent of the control that would be conferred on the nuns (or their proxies in the St. Vincent's Hospital Group).
The campaign gathered momentum, with Hot Press highlighting a number of key issues to do with the future governance of the hospital. The Government seemed to realise that there really was – or is – a problem. Negotiations with the St. Vincent's Hospital Group dragged on. In the wings, many of those who had fought the long hard battle to remove the 8th Amendment from the constitution were getting organised. Why should the State put a minimum of €800 million – and more likely in excess of €1 billion – into a hospital that they would neither control nor own? It was madness.
There is a fear right now that the Minister for Health, Stephen Donnelly, might capitulate in order to bring a messy saga to an end – and to be the one who 'delivers' a new National Maternity Hospital. If he does it will be a betrayal of Irish women. If the religious mafia will not let go and enable the State to own and run the hospital, they should be told to forget about it. There's plenty of room to build the hospital in Tallaght.
4. HOT PRESS MUNCHENGLADBACH 1891 TO WIN THE LEAGUE
Advertisement
The mighty men of Hot Press Munchengladbach 1891 first took part in the AUL competitions in the early 1990s. In fact, the club is not far off its 30th Anniversary. And only one player has suffered through all of the lean years that have fallen in between, and that is… me. Which is not to say that we have been without our moments of glory. Promotion from Division 2 to Division 1 in the mid-90s. Victory not once but twice in the annual UNHCR Fair Play Cup. Reaching the final of the SARI tournament only to be beaten in the final by Congo, on penalties. But the latest incarnation of the fabled Grand Old Club may indeed be the best yet.
I will not comment on individual players here because in truth the squad is packed with footballers of immense ability. Right now, Hot Press are top of the table, having dropped just seven points so far. The team is playing consistently flowing football. There is team spirit in abundance. The omens are good. It is, of course, a long road till next May, when the destination of the league title will ultimately be decided. But a little package containing a spell which would guarantee that this would finally be the season for the Might Men of Hot Press Munchengladbach to fulfil their primordial destiny would be gratefully received on December 25th. In its absence we will just have to do it the hard way.
5. AMERICA TO WAKE UP TO TRUMP AND SMELL THE COFFEE
I know that a lot of people analyse what is happening with the environment, look off into the future, and conclude: the world is fucked. And they may well be right. But long before that, political shifts may have taken place which would render the world more or less uninhabitable for altogether different reasons. In particular, there is the deeply alarming drift towards totalitarianism in the USA that may be too far gone already to be halted.
We all know that there was an attempted coup, in January of 2020, when Donald Trump incited an armed mob to storm Congress, in the hope of preventing the transfer of power to Joe Biden. That didn't work. But, after an initial attempt to distance the party from what was a bargain-basement insurrection, the Republican Party has gradually regrouped. So far, Donald Trump has successfully evaded prosecution for what was clearly an orchestrated attempt to overturn the will of the people. What's more, Republicans have set about a concerted and malicious campaign, designed to enable them to manipulate the result of the next Presidential election. No one has come through to oppose Donald Trump for the Republican nomination. Increasingly, he is looking like the man who will go to war against whoever the Democratic candidate might be.
Republicans do not just intend to deny racial minorities the vote in any way they can. They are also introducing new laws in various States that will allow the State legislature to overturn the popular vote in deciding what happens with the 2024 Electoral College votes that will ultimately determine who will be President. The way these moves are progressing, the US is clearly on the brink of a lurch into totalitarianism. Because if Donald Trump does engineer a return to the White House, then all bets are off. The man is evil, corrupt, immoral and dangerous. There is no treachery of which he is incapable.
Can this political catastrophe-in-the-making be avoided? Only if America wakes up to the threat of Trump and his deeply corrupt mob. By Christmas, I'd like to see at least a glimmer of hope. Putting Steve Bannon behind bars might be a good start.
Advertisement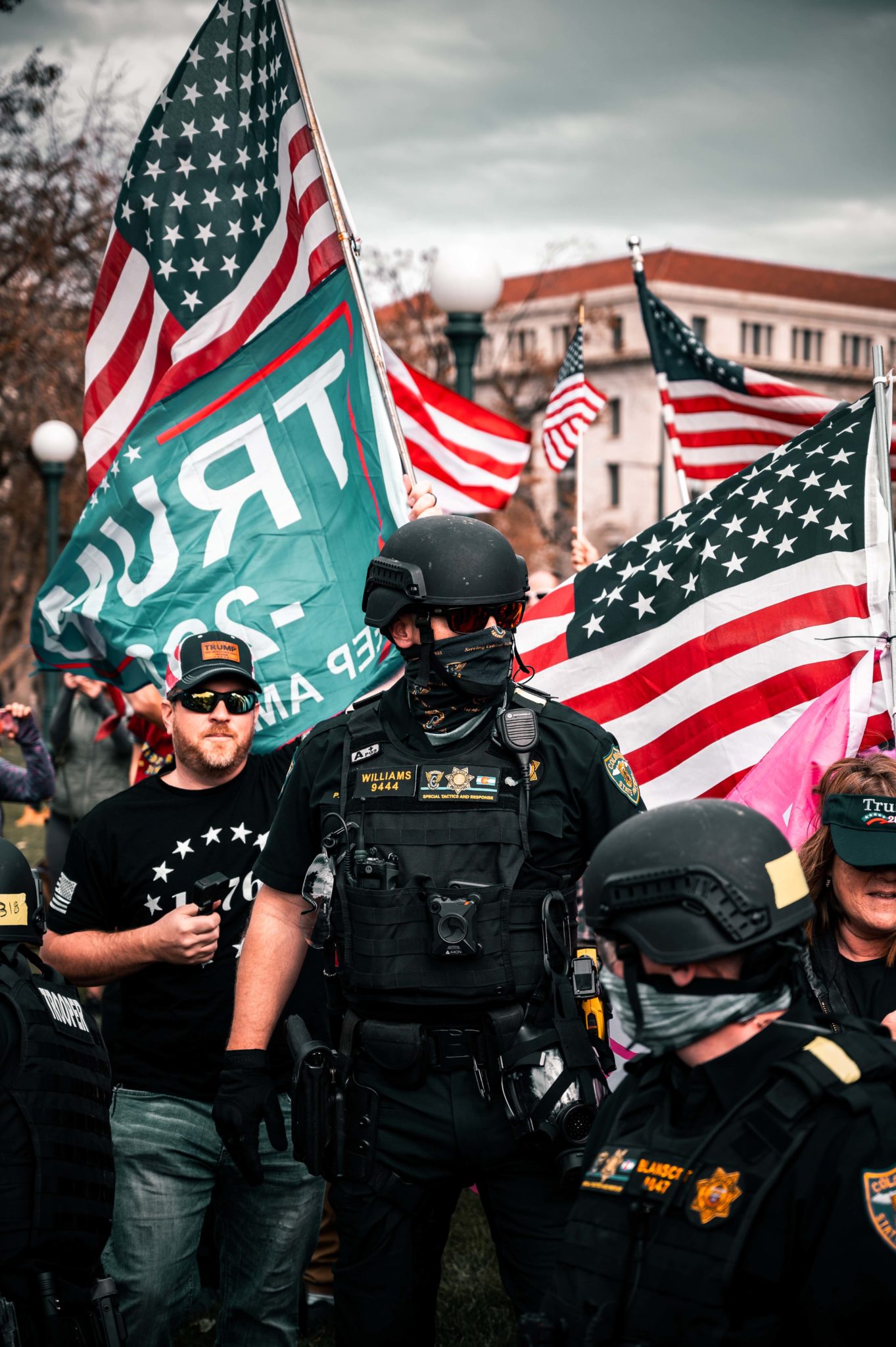 6. JENNIFER ARCURI TO FINALLY GET HER MAN, BORIS JOHNSON
Boris Johnson is a thoroughly cynical, twisted, deceitful, dishonest, greedy, self-serving, needy, lazy, lying, corrupt, hypocritical and dangerous oaf, not a word of whose you can attach even a shred of credibility to. And yet, he is the man the British people have ended up with as their Prime Minister. Johnson's most obvious role model, Donald Trump, famously boasted that he could step out onto 5th Avenue and shoot someone, and he would still not lose votes. So far, it has been a bit like that for Johnson too. However the past few weeks have seen his Teflon coating being properly damaged for the first time.
There was the doomed attempt to save Owen Patterson, who had breached lobbying rules. The news that the former attorney general Geoffrey Cox had effectively emigrated to the British Virgin Islands while still a sitting MP, earning £800,000 for legal advice that included a case against the UK government. The cash for honours scandal, which has seen 15 of the last 16 treasurers of the Conservative Party elevated to the House of Lords after donating £3 million each to Tory coffers. Boris Johnson's own "free of charge" holiday in Marabella. And the billions channelled to companies intimately connected to the Tories under the guise of emergency responses to Covid.
And then there is the affair Boris Johnson had with the American business woman Jennifer Arcuri, who seems to have decided that she will bring Johnson down if she can. She is giving the evidence. Dishing the dirt. It is perfectly clear already that he used his position as Mayor of London to channel cash to her and that the quid pro quo was sex – for him. By any standards it is a gross abuse of power. It could yet be the one to unsaddle him.
7. THE POWER OF FACEBOOK TO BE SMASHED
It is extraordinary the extent to which politicians, public servants and regulators alike, all over the democratic world, have been asleep at the wheel in relation to the grotesquely far-reaching invasive power of the big tech conglomerates. You want to spy on our citizens? No problem.You want to track their every move, register their every email, log their every call? Go ahead, son. Doesn't sound like much fun to me! And so the new breed of digital overlords proceeded by stealth. To create personal profiles of billions of people. To dig into their activities, track their actions, and follow them digitally everywhere. To harvest their data. And to sell that to advertisers, or indeed to any scoundrel who was willing to pay.
Advertisement
Not only that. They'd go on to work out ways of manipulating people. And they'd sell that capability too. To forces hostile to democracy itself. To would-be dictators. To conspiracy theorists and lunatics. Their modus operandi was simple. Is simple. Give us the money and you can have access to the data. So what if it was illegally or dubiously acquired?
Well, it appears that politicians have finally started to waken up. In the US in particular, there is a growing movement towards forcing the break-up of what have become monopolies: Meta, Alphabet, Amazon and more. It won't be easy. But as a Christmas present, I'd like to see the first effective blow struck in what is potentially as important a battle as the one that has been launched on climate change.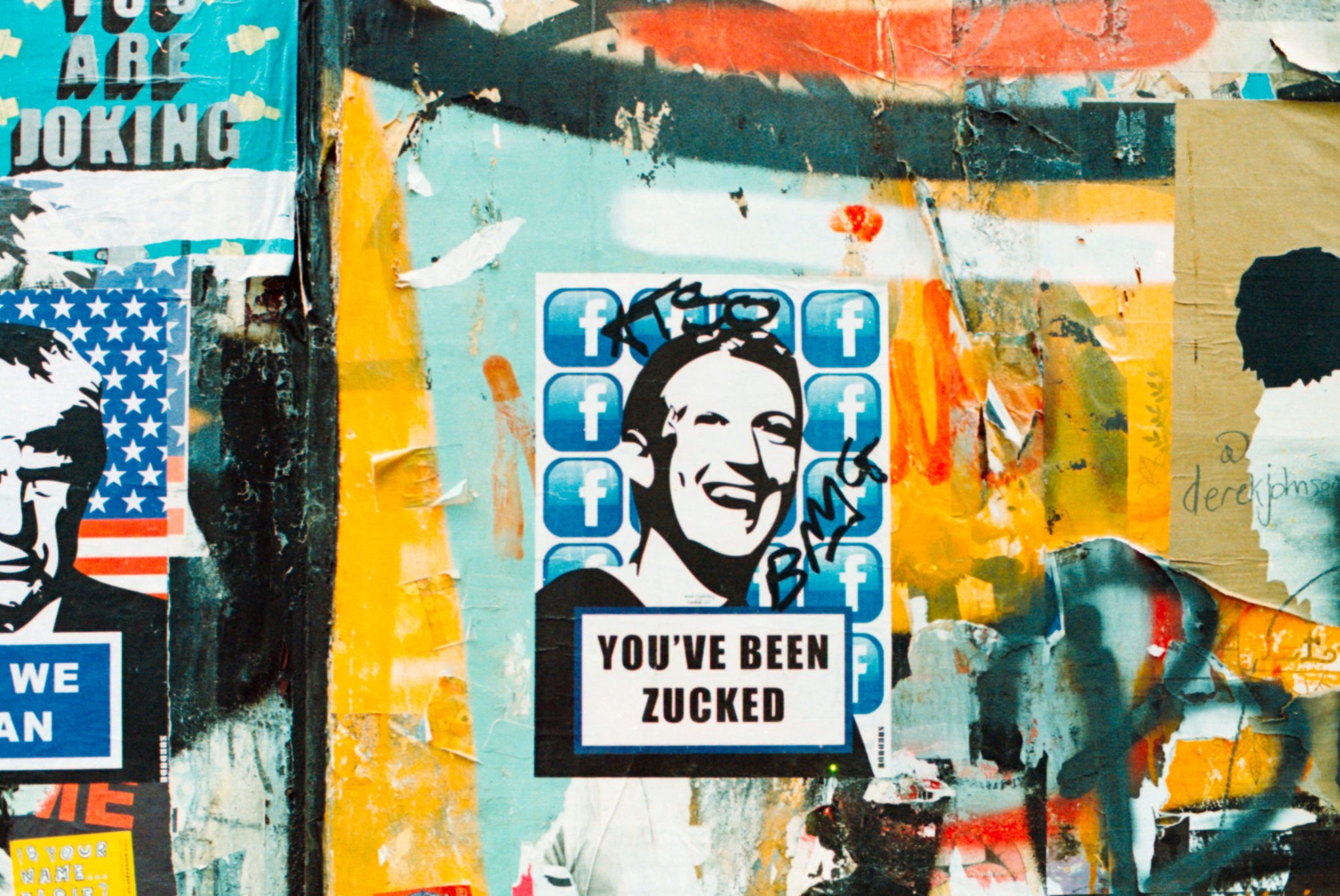 8. A GLOBAL BREAKTHROUGH IN THE EQUALITY AGENDA
There is a lot wrong here in Ireland. We all know that, and it is right to shout and roar and protest about it. And yet this country probably ranks among the ten best places in the world to live right now. Look around you. In so many countries, the freedoms that a lot of us take for granted are being eroded. In the US, the entire system is rigged brutally against Black citizens. In places like Poland and Hungary anti-LGBT laws are being enacted and persecution is again on the agenda. In Afghanistan, the Taliban are back and women are being denied education and opportunity as a matter of routine. In the Philippines murderous gangs are free to shoot to kill, at the behest of President Rodrigo Duerte. War rages on in Ethiopia and in Yemen. Violent fundamentalist Islam is on the rise. If I went on, we'd be here till the middle of next week. The world feels more like a jungle than at any time since the Second World War. It makes me wonder how I keep from going under...
It is hard to imagine how this dangerous global drift can be addressed. But here is one thought. Whatever you might think about the European Union, it is the greatest single, unified bulwark globally against obscurantism. It has the potential, if its hand is played well, to overturn anti-democratic, anti-Equality developments in member States, like Hungary and Poland. It can also use soft power across the world, in a way that is aimed to support those who are victims of anti-democratic or totalitarian regimes. And as part of the EU, as well as in its own diplomatic right, Ireland can play a significant part in driving this demand for equality.
Here at home, that means getting our housing policy right. Doing more to redistribute wealth. Ensuring equal opportunity and pay for women. Dealing with institutional racism. And pressing on with the huge project of reforming Irish education to remove the domineering influence of religion. We have to act locally – but think globally. Seeing Poland's autocratic government effectively forced to back down before the end of the year would be a good start.
Advertisement
9. GOD TO FINALLY CALL IT A DAY AND RETIRE
It's obvious that whoever created this mad, mad, mad world we occupy made a complete hames of the whole project. Made it and then left it spinning around the sun for 4.5 billion years or so – you'd think he was building a children's hospital or something. Finally stuck some kind of being that could stand on its own two legs and half-think for itself on it about 150,000 years ago. Waited something like 148,000 years – seeing all sorts of mad developments that took fucking ages ('look I can make a fire!') along the way and billions of people come and go, before he thought, "Jesus, I'd better get down there and save these galoots from eternal damnation."
You'd have to say the timing was dreadful. Why do it when people in Australia or Japan have no way of finding out what's going on in Palestine? And why choose to land in a place where bitter divisions were inevitable and would fester for thousands of years or maybe even forever? All of that could have been avoided if he had just waited for a mere 2,020 years – which is nothing in the context of 4.5 billion – and got the word out there on Facebook. I mean, he knew all about what was coming through there well in advance, didn't he? There would have been no need for all these schisms and crusades and the horror show of the Inquisition.
On top of that, he failed to look far enough ahead, and to put proper plans in place that would deal with carbon in a way that would save the planet. So I think the best approach is to call for his resignation. The truth is we're going to have to save the planet all by ourselves.
10. A BIT OF PEACE AND QUIET
The fact that Covid cases are surging again is deeply upsetting for everyone. We really do need good news before December is out. And we also need time to recover. To enjoy a bit of peace and quiet. To read. To relax. To listen to music. To be with family and friends. To eat Christmas pudding if we can afford it. And to think and plan for 2022.
Really, we have collectively taken such a hammering. But we have to retain the ability to smile and laugh and love and be good and kind to one another. As long as we are free to do these things, there is hope.
Advertisement
So here's to joining forces. To being together with the ones we love. To friendship. To solidarity. To universal love.
Now fuck off and enjoy yourselves.
Happy Christmas.