Somebody's Child will release his debut self-titled album tomorrow, February 3rd via Frenchkiss Records.
With his debut album arriving tonight at midnight (February 3rd), Dubliner Somebody's Child is ready to embark on a UK tour with limited guest list tickets available.
Starting on Tuesday (February 7), all UK dates are sold-out, with limited tickets for Sheffield and Birmingham. This year will also see his North American debut at SXSW, a showcase which has launched previous artists to stardom in the region.
Dublin/Italian duo Big Sleep recently dropped their insanely catchy debut EP Feel Something Someday, while Kynsy also shared a new EP late last year (Something To Do With Love) and performed at ESNS festival in the Netherlands. Alongside UK act Wynona, the three artists will make epic support slots for Somebody's Child.
The project of Cian Godfrey, the self-titled album has its roots in his formative years growing up in Dublin and the experiences that went with it. It was recorded at East London's Hackney Road Studios with the producer Mikko Gordon (The Smile, Gaz Coombes, Thom Yorke), and features standout singles 'We Could Start A War', 'Sell Out', and 'Broken Record', and 'I Need Ya'.
Containing songs old and new, the forthcoming LP - released through indie label Frenchkiss Records - acts as touchstone for where Somebody's Child is today. Thematically, it's a melting pot of the band's influences - '80s synth sounds inspired by The Cure and Joy Division and guitar riffs which recall the mid/late 2000s indie rock.
Advertisement
"It's a culmination of a lot of different areas and styles, but comes together under the same sonic heading," Godfrey notes. "The album is the idea of the '80s rolling into the '00s in 2022. Most of all, I want my music to help people who are struggling. I struggled with anxiety and panic attacks and music grounded me, so I would like to think my music could help change someone's life too."
Read a brand new interview with Godfrey in our new Hot for 2023 issue, out now.
Check out the video for 'I Need Ya' below.
Worldwide Tour Dates
Buy tickets HERE
7th Feb 2023 - Rough Trade East, London
8th Feb 2023 - Night & Day Cafe, Manchester SOLD OUT
9th Feb 2023 - Foundry Studio, Sheffield
11th Feb 2023 - Joiners, Southampton SOLD OUT
12th Feb 2023 - Exchange, Bristol SOLD OUT
14th Feb 2023 - Omeara, London SOLD OUT
17th Feb 2023 - Jimmy's, Liverpool SOLD OUT
18th Feb 2023 - Think Thank, Newcastle SOLD OUT
19th Feb 2023 - King Tut's, Glasgow SOLD OUT
21st Feb 2023 - Hare & Hounds, Birmingham
24th Feb 2023 - Róisín Dubh, Galway
25th Feb 2023 - Dolan's, Limerick
1st March 2023 - Ulster Sports Club, Belfast
2nd March 2023 - Cyprus Avenue, Cork
3rd March 2023 - The Academy, Dublin
4th March 2023 - Spirit Store, Dundalk
8th March 2023 - Le POPUP du Label, Paris
9th March 2023 - Trix Bar, Antwerp
10th March 2023 - Paradiso (Upstairs), Amsterdam SOLD OUT
11th March 2023 - Privatclub, Berlin
14th-18th March 2023 - SXSW, Austin
22nd March 2023 - Mercury Lounge, New York
23rd March 2023 - The Middle East (Upstairs), Boston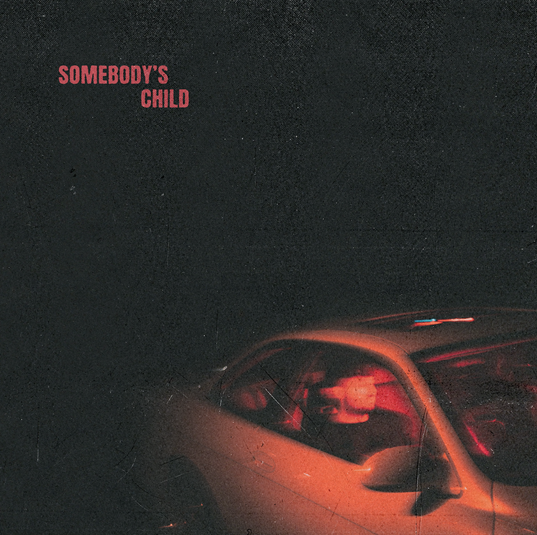 Advertisement
Somebody's Child Tracklist
1. You Know What
2. I Need Ya
3. Hold Me Like You Wanna
4. Sell Out
5. Broken Record
6. Give It Up To Love
7. How Long?
8. What I Said
9. Stay
10. Jungle
11. We Could Start A War
Pre-order here.