Live Report: Dónal Lunny and Paddy Glackin put on a phenomenal show at Judge Roy Beans for Summer of Music
The trad veterans sauntered through a beautiful setlist at Judge Roy Beans, as part of the Summer of Music programme, supported by the Department of Tourism, Culture, Arts, Gaeltacht, Sports and Media.
Dónal Lunny and Paddy Glackin brought a wealth of musical prowess to the stage of Judge Roy Beans this month.
The pair started off their set with Junior Crehan's tune 'The Mist Covered Mountain', and led into 'Old Hag You've Killed Me' – which they first played together in The Bothy Band. They started off soft and smooth and by the time they reached the second half of the set of jigs, they were in full flow.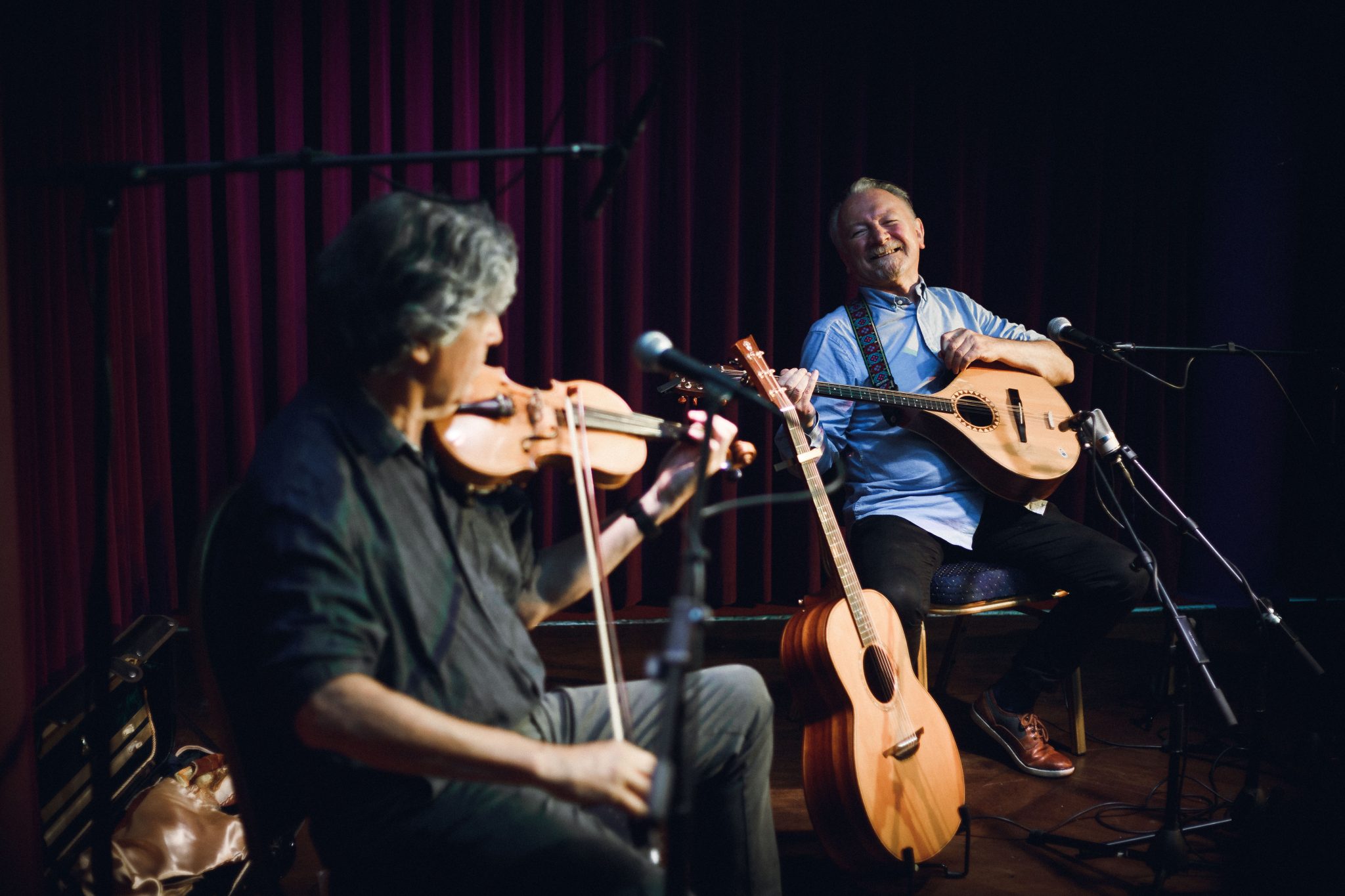 The trad legends hit their stride early and maintained it. Lunny showed his rhythmic and melodic skill on bouzouki as Glackin's tone was beautiful and mellow throughout the evening.
The duo played a number of tunes, but the highlight of their setlist was undoubtedly 'Paddy's Rambles Through The Park.' Lunny took up the guitar for this one, and both men glided through a number of keys and moods.
Advertisement
Lunny sang two songs during the show. One was of unrequited love and the other was 'Bean Phaidín', a song about a "psychopathic stalker," which doubled as a lullaby according to Lunny.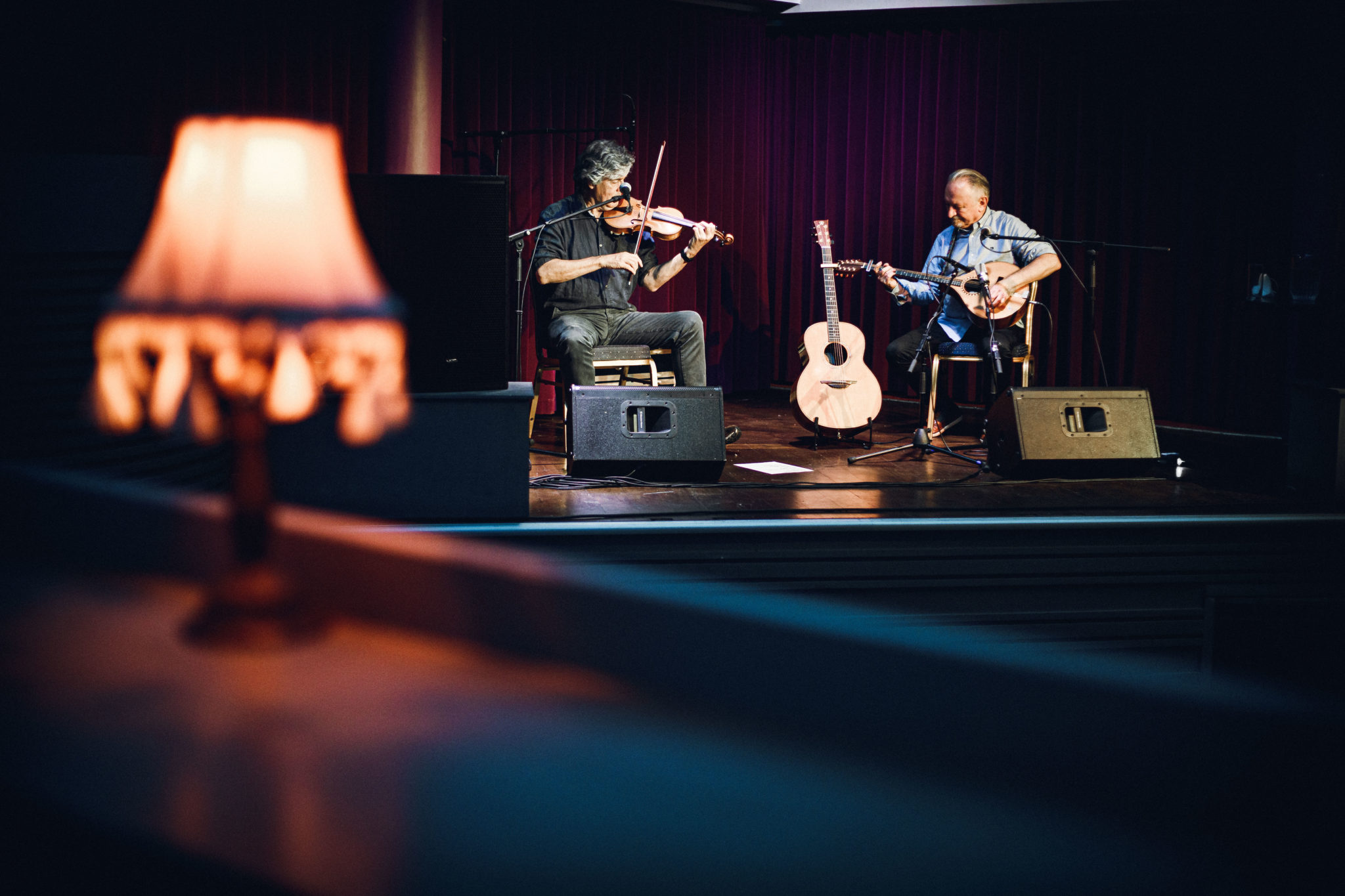 Glackin and Lunny played tunes by a number of accomplished composers like Padraig O'Keefe, Imelda Rowland, Tommy Potts and many more. They finished with two reels which originated in Kerry, from the playing of Dennis Murphy, according to Glackin.
Glackin and Lunny displayed their supreme musicianship, accompanied by their affable stage presence, which made for a hugely enjoyable show. Highlights from the Judge Roy Bean's gigs will be available on the Hot Press Youtube channel soon.