Following the success of her debut single 'Snow Moon' earlier this year, the Limerick-based multi-talented musician returns with another stunning offering.
Harpist, pianist and singer-songwriter, Claire Heffernan, is set to release her newest single, 'Gemini' tomorrow, Thursday November 17. Hot Press are delighted to premiere the single below, ahead of it's release date!
'Gemini' is a largely acoustic track, which the Limerick-based artist has described as a "breakup song that captures the power of choosing to set oneself free and live life on one's own terms."
Turning away from the sound explored in Heffernan's debut single, 'Gemini' could be seen as a more pop-folk piece. Fronted by Claire's incredible soprano vocal, the musician's remarkable harp skills are the real focal point of the piece, decorating the keys and synth-infused pieces fantastically.
Layered harmonies also add exponentially to the piece, showcasing Heffernan's true flair for song-creation.
This latest single clearly features diverse musical influences, embracing soulful contemporary piano-vocals and Celtic harp accompaniments.
Advertisement
'Gemini' is the lead single from the Limerick-based artist's debut EP, Young Heart, which she aims to release in 2023.
The musician's debut single 'Snow Moon', released earlier this year, reaching number one on the iTunes singer/songwriter charts and number three in all genres - and now 'Gemini' promises more success for this budding solo artist.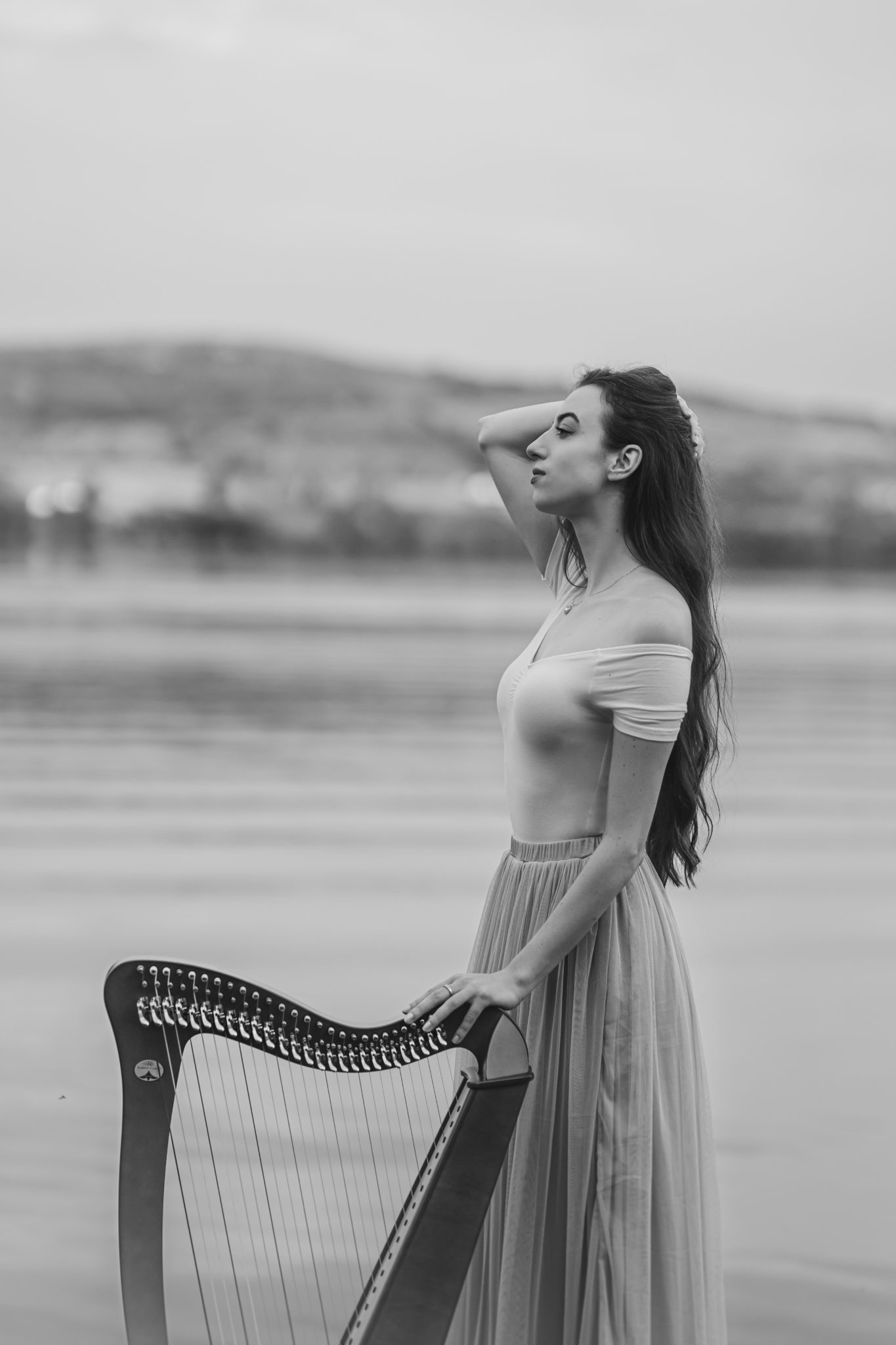 Speaking of her newest single, Claire said: "I wrote this song during a breakup. It was a way to process all my emotion, and I feel like this sort of angst came out again in the studio with the way we arranged the track. It's full of dramatic drops, dynamics, but also tenderness."
The track's production was halted mid-recording with the onset of the first lockdown in 2020. "Time away from the studio was at first really disappointing," the artist confessed. "But in the end, it allowed me space to reimagine the song, and the entire EP, and to design more ­ambitious musical arrangements while I was waiting to return."
­
Heffernan turned to releasing solo-work as a natural progression, after a busy period of her musical career.
Throughout her teens and 20s the musician could be found entertaining thousands of visitors to Ireland each year, with her harp and voice, at the world-famous Bunratty Castle banquets. Heffernan could also be seen performing nationwide as "Ireland's Best Wedding Musician," a title she held for three consecutive years.
Most recently, Heffernan worked with Peter Foott, creator of 'The Young Offenders', on a feature film yet to be released.
Advertisement
Her diverse musical pursuits and ensemble performances have seen her perform across Germany, Amsterdam, Vienna and Estonia; for RTÉ lyric fm, RTÉ's Today Show with Dáithí Ó Sé, and National Geographic; as pianist for Mark Feehily, backing vocalist for Red Hurley, and solo support to Mundy.
With no lack of drive and ambition, further success is surely on the horizon for this budding solo-musician.
Check out the premiere of 'Gemini', Claire Heffernan's newest single, below.
RELATED