Listen to some of our favourite new Irish tracks of the week below.
Maverick Sabre feat. Demae, 'Not Easy Love'
His first single since 2019's When I Wake Up, 'Not Easy Love' sees Maverick collaborate with Demae in a soulful, self-reflective release that finds the two artists lamenting the intricacies of relationships and love. The slick, Louis Mackay-directed video centres on the pair, bathed in warm pools of light, as they move through different rooms - visually representing the different stages of relationships.
"'Not Easy Love' is about reflecting on myself, on how my own love isn't the easiest at times, a lot of songs I've written about love over the years have been about being consumed by the emotion of the relationship itself and maybe in that I haven't given enough time to see how I can be difficult, nobody's perfect," Maverick Sabre says of the single.
Galia Arad, 'Love Past Him'
Indiana native Galia Arad has delivered yet another beautiful single in the form of 'Love Past Him'; written, recorded and produced in her Stoneybatter home during one of the many Ireland lockdowns. 'Love Past Him' is a sequel to the song 'I Must Have Misunderstood' - a track about reckoning, and losing hope. Arad's new offering is the step that comes after that, containing vivid imagery expressing how violent this stage of heartbreak can feel.
Girl For Sale, 'Like Me Like That'
'Like Me Like That' is the debut single from Girl For Sale, taken from her forthcoming EP, Seaspeak. GFS is the moniker of Belfast-based songwriter Candice Cathers, who pens indie pop tracks in coastal towns and performs in cramped bedrooms. Inspired by Broken Social Scene and Maggie Rogers, her writing leans towards the confessional; a mid-twenties sail towards self discovery.
"It's a song about meeting someone for the first time in a long time, and convincing yourself that you only like them in a casual, detached, chill girl way," Girl For Sale says of the dreamy, spacey synth track.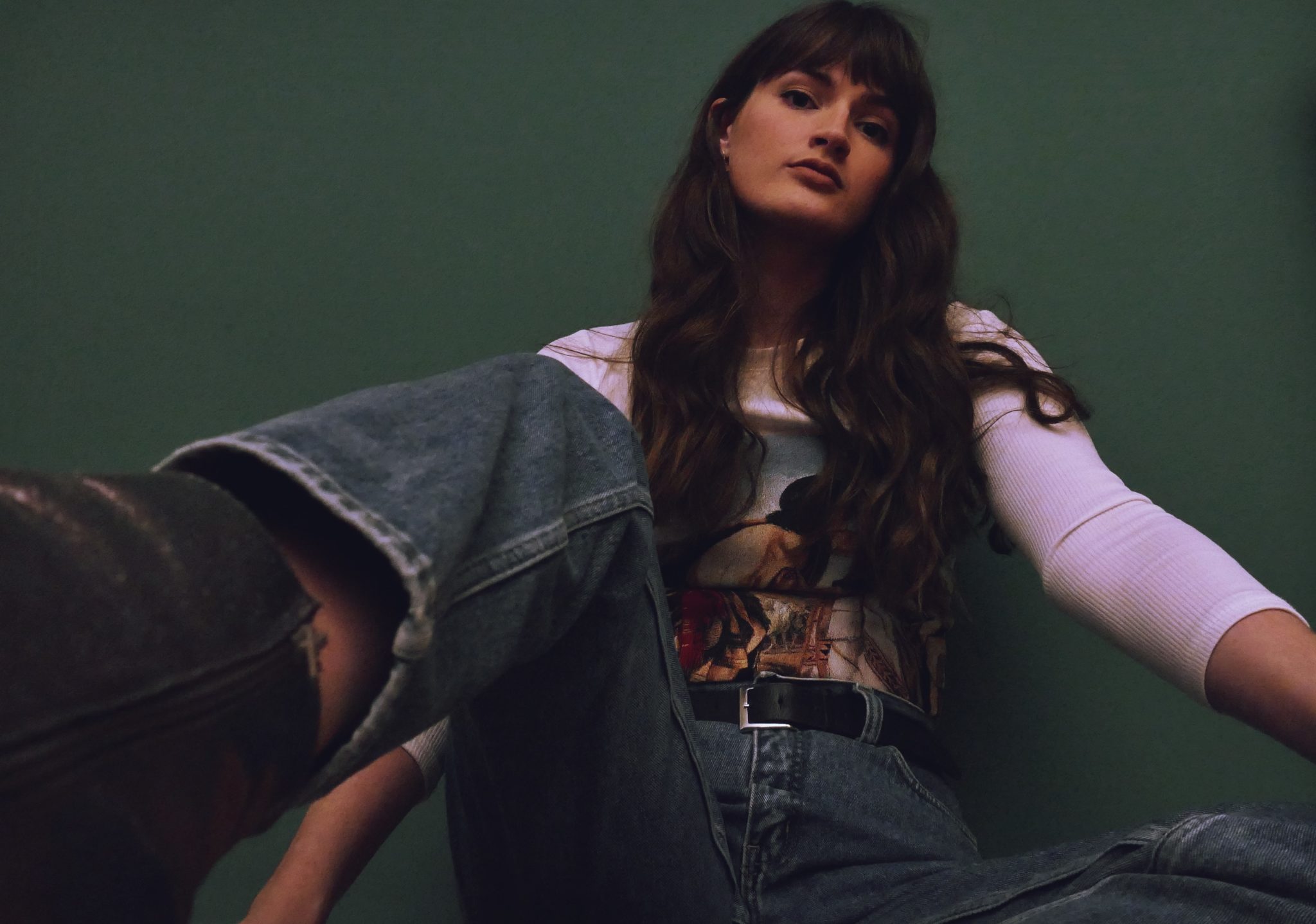 Monjola, 'Pain Don't Die'
Irish rap sensation Monjola is back with 'Pain Don't Die', a brooding R&B/hip-hop track with laidback production and silky harmonies. "I take my L's as lessons and blessings/I learned from my past, the pain and depression/I never want to feel that way again/I hope I never feel that pain," he sings, with beautifully raspy vocals ahead of his hypnotic flow.
After just a handful of guest spots with the likes of Tebi Rex and Cbakl, Monjola burst onto the Irish scene in a big way with his debut single 'Know You', groovy, feel-good single 'Feels Right' and brilliant offering 'Smile', we're excited to see what's next from the Chamomile Records founder.
Erica Cody, 'Queen'
Cody's gorgeous, harmony-filled 'Queen' makes use of a captivating beat and lush R&B sounds. Full of empowering lyrics and effortless vocals, it's a similar soundscape to Chloe x Halle, Normani and Kiana Ledé. 'Queen' follows fellow 2021 singles 'Back to Basics' and 'Better Days', which recounted the moments in romantic love when everything seems easy by just focusing on you and your partner. 'Queen', however, is about building a relationship with oneself, and loving your confidence.
Tolü Makay, 'Behavin' Like a Lil B****'
"'Behavin' Like a Lil B****' is a song with attitude. It's the song you need when you just have to call someone out. I also make reference to men who hit on women and can't take no as an answer," Tolü Makay says of the powerful new single, which was inspired by '90s hip-hop and Kahlo. "I'm enjoying incorporating more parts of my background into the production and lyrics, and having fun with the process of bringing this album to life."
Since her viral cover version of the The Saw Doctors' classic 'N17' with the RTE Concert Orchestra in January of this year, the young Nigerian-born singer-songwriter has become one of the most exciting newcomer artists in Ireland. Makay's debut album is due early 2022.
Pa Sheehy, 'Through the Fields'
Taken from his brand new EP, The Art of Disappearing, 'Through the Fields' weaves the story of Sheehy's family, referencing his relationship with his father. With an electric guitar threading through the song and Sheehy's stunning, raw vocals; his gift for songwriting stands out a mile. Influenced by his hometown of Dingle, the former Walking On Cars frontman's emotional tales make for beautiful tracks. Alongside 'Roisin' and 'I Saw You At A Funeral', 'Through the Fields' doesn't hold anything back.
Kynsy, 'Mr. Nice Guy'
'Mr. Nice Guy' sees Kynsy's expanse of production skills widen, adding vivid colour to the indie-pop act's tracks. Her latest single was co-produced by the artist (aka Ciara Lyndsey) and James Dring (Gorillaz/Jamie T) and has a glorious sun-kissed sheen. Kynsy is set to play Pitchfork music festival in London and Paris this November as well as Communion, London before heading home for shows in Dublin, Limerick and Cork.
"It's a song about money and working and having one of those horrible bosses who tells you he's trying to be 'the nice guy' while he goes through you outside on the street," she explains. "It's mostly based on an encounter I had in a waitressing job. I suppose there is a message in there about the power of empathy and kindness in how you deal with people."
Eiza Murphy, 'Movies'
Alt-pop gem 'Movies' has a deep, slow-building texture and layered harmonies. The dark ambience allows her detailed lyricism to really stand out from the crowd, alongside her seemingly effortlessly strong vocals. The song explores the discrepancies between reality and film with clever results. Cork native Murphy is taking new strides with her new single, which follows 2021's 'Bat and Ball', 2020's 'Taxi' and 'Black Hole'.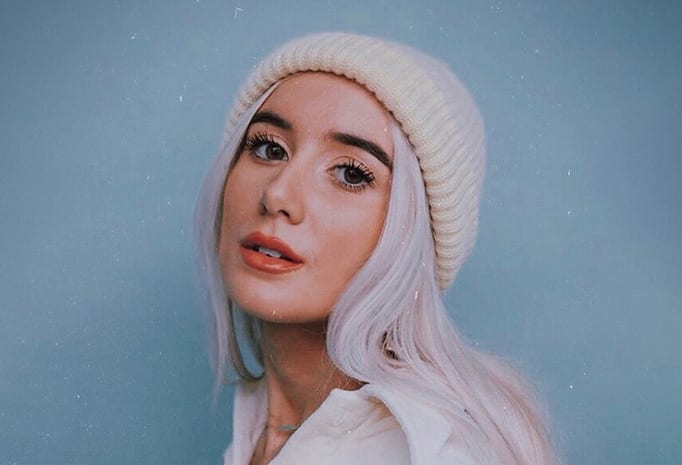 Water's Edge, 'Call It Fate'
'Call It Fate' marks Katie and Aoife Lynch's first single as Water's Edge, and explores the sisters' stunning vocal harmonies and hypnotic down-tempo melodies. The twin sisters appeared on The Voice UK and made it onto Meghan Trainor's team last year. "We wrote 'Call It Fate' in May of 2020 as we were starting to emerge from the creative slump that came with the 2020 lockdown," the act tells Hot Press.
"It's quite a dreary song which we feel reflects the mood of the nation at that time. The lyrics of the song are critical of our modern world and its attitude towards events such as the pandemic. I guess we were sick of hearing the phrase "stay positive" when there really wasn't anything to be positive about. That's where the lines 'Everything is fake but they call it by a different name, they call it fate' came from."
Gemma Bradley feat. Jamel Franklin & David Lyttle, 'Better'
Soulful singer-songwriter, BBC Radio 1 presenter and Jazz Life Alliance winner Gemma Bradley has shared new R&B single 'Better', teaming up with MOBO-nominated David Lyttle and Dublin-based rap sensation Jamel Franklin for the track. Following the success of previous single 'Obsessed', BIMM alumna Gemma Bradley has served up a laidback end of summer jam.
"This song is essentially about searching for something better," Gemma told Hot Press of the song. "We'll always meet people in our lives who think that they know what's best but only you can know for yourself what that is. And sometimes, you don't know until you find it and that's what this song is, it's that part in between knowing and finding what's better for us."
The Best Part, 'The Flood'
Alt pop duo The Best Part have returned with their highly anticipated single ahead of their October headline set at London venue The Fiddler, with 'The Flood' showcasing new vocal heights for the talented, harmonising duo. The pair are also planning their debut tour at the moment.
"We wrote 'The Flood' over two years ago," the pair tell Hot Press. "This track is about resilience, it's about getting through tough times and realising who was there for us along the way. After the past few years that everyone has experienced the lyrics resonate now more than ever and we feel this is the ballad that everyone needs. This is an alt pop ballad of strength, resilience and hope. The hope for our music is that it will be timeless, The Flood for us is just that."
Rêves, 'Home'
Ambitious, large-scale indie-pop track 'Home' explores new terrain for emerging band Rêves. The single addresses a romantic partner, with vocals from multiple band members telling part of the story.
The Dublin-based six-piece was formed in 2019 to make records beyond the confines of genre, and have since released tracks 'Short Dress', 'Depths&Between' and 2021 single 'It's Not Me' - produced and recorded with Daniel de Burca in Windmill Lane Studios, featuring Jake Curran.
Polly Barrett, 'Dark Garden'
Following the release of her first single in 7 years, 'Thinking About You', Polly Barrett returns with another stand out track from her upcoming EP, Dark Garden. Heralded as her best recording yet, the single 'Dark Garden' weaves a seductive web of mystical imagery and hypnotic melody. Accompanied by finger-picked guitar, sparse percussion and haunting harmonies and banjo notes, the song will totally lure you in.
Nassim, 'ILLUSIONS'
Dublin contemporary R&B/pop act Nassim is launching his music career with debut single 'ILLUSIONS', which explores discovering the betrayal of someone close to you and the realisation of how your perception of them is merely 'an illusion'. Morphing hip-hop and trap drums, heavy 808s and modern synths and pads together; the song is counterbalanced by the performer's impressively emotive R&B/pop vocals.
"The song was written at a time when someone really close to me showed me their true colours and a side to them that I had never seen before," Nassim explains about the origins of 'ILLUSIONS'. I realised that I actually just had a false perception of them all along - which is where the title came from."
Carrie Baxter, 'You'
Waterford-born, London-based artist Carrie Baxter has delivered another impressive offering with new singel 'You', following the playful 'Something in the Water'. 'You' sees Carrie take the tempo down to a night in Ronnie Scott's over a Bourbon and unveil the distinct, unique charm in her raspy vocals. Carrie's forthcoming EP What Now will be released on October 22nd.
"I wrote this song for a friend who was experiencing long distance love," Carrie explains. "He wanted to write her a song and so I thought about what he was willing to go through to be with her and wrote it! I wanted this song to feel classic, that old-school, lay down and die for you, black and white movie kinda love - hopefully you feel that."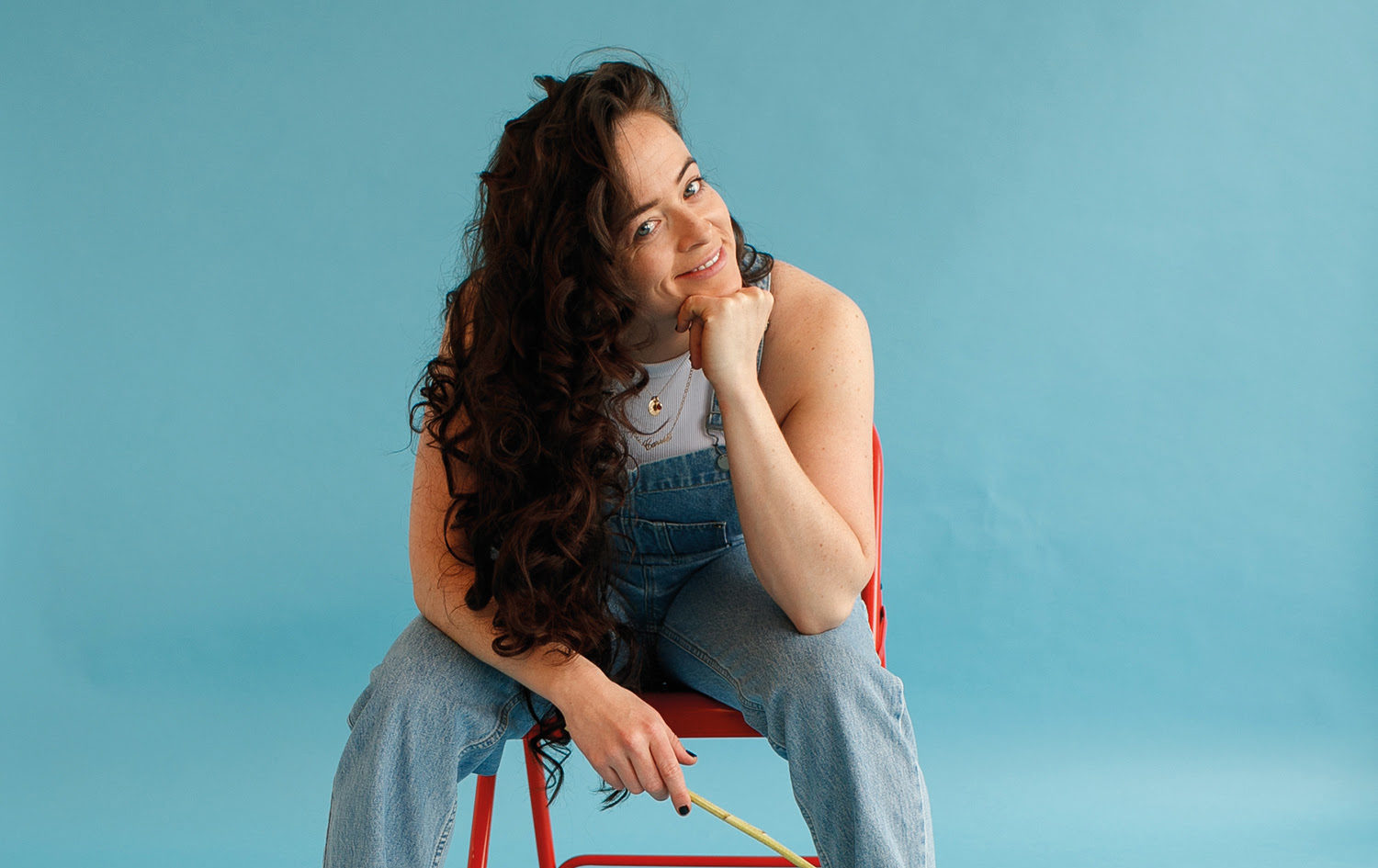 Raging Sons, 'Square One'
Limerick synth-rock four-piece Raging Sons have shared brand new single 'Square One', following recent single 'Breathe Easy'. With debut album 20:20 set for release on October 22nd, 'Square One', mastered by Robin Schmidt (The 1975, Sam Fender, Nothing But Thieves) is their fourth single, and a fire-starter.
"We like to think about the 'history' of our songs, their story and musical evolution from one to the next," explains Adam Reeves, the band's drummer. "This song is the sound we were striving for, all through the process recording of our album." Guitarist Colum Kelly agrees. "'Square One' is it, the sound we were working toward and a window into our future."
Late Night Pharmacy, 'Grass-Eating Boys'
Fresh from their Button Factory show, Dublin alt-rock band Late Night Pharmacy have shared an aggressive new single - their fourth of 2021 after 'Too Late for the Rickshaws', 'Slacktivist (Normalise This)' and 'Relapse'. LNP were one of four Irish bands hand-picked to take part in the 2020 edition of the TiLT Development Deal, which led them to receive hours of free studio time in Dublin's Sun Studios.
Their lead guitarist read the article 'The Sex Recession' in The Atlantic, in which he encountered the Japanese terms "sōshoku(-kei) danshi" (grass-eating boys) and "hikikomori" (pulling inwards): Japanese men who express no interest in pursuing careers, financial independence or romantic relationships, and who live the life of a modern hermit. The speedy, brooding song was inspired by this phenomenon, and sonically takes influence from Bloc Party, The Flatliners and Amesoeurs.
Cat Dowling, 'Animals'
Dublin-based Kilkenny-born indie pop artist Cat Dowling has shared new single 'Animals', about movement, sensuality, wildness, love and freedom. Dowling has also announced that her new 11-track LP of the same name will be released via FIFA Records on November 12th.
"I wrote 'Animals' during a busy period of my life when to find those rare moments to write music meant I had to be a thief elsewhere. But it was these stolen moments that gave me oxygen and a beautiful almost supernatural energy," says Cat Dowling. 'Animals' was written when everyone was sleeping. It started with the driving repetitive rhythm which had to be restrained so as not to wake a soul. It became hypnotic."
M(h)aol, 'Gender Studies'
Back in March, Róisín Nic Ghearailt, Constance Keane, Jamie Hyland, Zoe Greenway and Sean Nolan, otherwise known as M(h)aol, returned with one of the most emphatic singles of the year - 'Asking For It'. The intersectional feminist post-punk band M(h)aol have since released the title track of their forthcoming EP, Gender Studies - a dry and menacing musing on gender identity, and attack on those trying to take control of it. Clocking in at a brief 1:50, it packs a brief but muscular punch.
"Gender Studies weaves past and present in an exploration of how the construct of gender shapes our lives," said lead vocalist Róisín Nic Ghearailt. "From feeling like you're not performing your gender right to the way it shapes how we move through the physical, sexual and romantic sphere it marries urgent lyrics with a threatening yet (blank) sound."
Trouble Pilgrims, 'The Old Days'
'The Old Days' is the second single to be taken from the forthcoming and highly anticipated album Blood, Glass and Gasoline from Trouble Pilgrims and the perfect follow up to the widely acclaimed '21st Century Girl'.
"'The Old Days' is a retro look at the past when the food tasted better, the water we swam in had no plastic! We loved to work hard and looked forward to payday on Friday when money and the weekend really meant something special" explains Tony St Ledger. "Before society became chained to technology and spied on or dare, I say killed by drones. Magical train journeys watching the ever-changing beautiful landscape drift past us outside before air travel was as cheap as chips! The Old Days shared times with friends and family when you could raise a glass and raise our hearts together by singing in pubs without being thrown out. I like the old days better!"
Automatic Blue, 'ALPHAPUPPY'
Taken from LOOK COOL DEAD, the new album from Drew Linehan, AKA Automatic Blue, on Hausu Records; 'ALPHAPUPPY' follows previewed singles 'ASHTRAY', 'LOV3' and 'idontwannabe_here_anymore'. With a fast-paced synth and electronic drum beat underneath raspy, screaming vocals from Linehan; 'ALPHAPUPPY' is an enmeshment of several industrial genres combined to form an insanely powerful track.
A Ritual Sea, 'Because You Hate To Care About'
Taken from A Ritual Sea's stellar self-titled debut album, the track sees serene ambience paired with silky, laidback vocals from Donna McCabe. The Dublin-based French-Irish dreamwave band bring universal lyricism and synthwave magic to the scene. Lead vocals alternate between Florian Chombart and McCabe, while Chombart and Nina Ruminska create shimmering layers of spectral guitars. Following a lauded appearance at Other Voices in 2019, and high profile support slots for international acts like Gwenno and Jane Weaver, A Ritual Sea played their last live performance in February 2020 Upstairs at Whelan's. With the pandemic upending their live plans, the band finished their debut album, which landed today.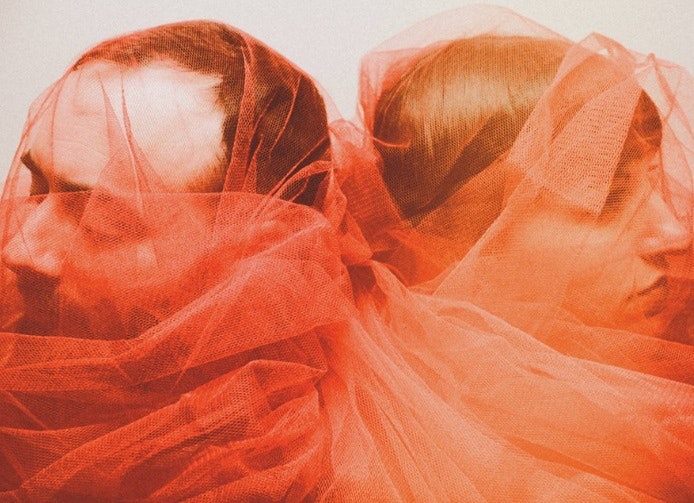 Pixie Cut Rhythm Orchestra, 'Empty Envelope'
Pixie Cut Rhythm Orchestra consists of songwriter/guitarist Sarah Deegan, bassist Alice Grollero and drummer Danni Nolan, who met through the gig circuit of Dublin City's underground music scene. Their latest single 'Empty Envelope' follows 2021's 'I Didn't Love You When I Said I Did' and 'I Don't Now', which PCRO will perform at a live launch show tonight in The Workman's Club with support from Laura Ryder.
Cormac Neeson, 'Precious Cargo'
The Answer frontman Cormac Neeson has written a gorgeous song for his friend Alex Francis, full of layered vocals and emotional lyricism. His skill for writing poignant stories in musical form is as potent as ever, as he reflects on the unconditional love of fatherhood. With a simple piano melody to support his voice, it's a simple track that doesn't use too many embellishments.
Hawke The Band, 'Limo'
London-based Dublin indie/alt pop band Hawke the Band have shared their fifth single of 2021, following 'Gonna Be Alright', 'Pinch Me (Am I Dreaming)', 'Molly' and 'Halfway to Toronto'. 'Limo' is an up-tempo song with soaring guitar melodies and an infectiously catchy chorus. It's got romance, relatable themes and impressive vocals that stay stuck in your head long after the song stops playing.
Offica, 'Bluebird'
After teaming up with Dublin rising star Sello on 'Oggy' earlier this month, Offica shows no signs of slowing down, as 'Bluebird' lands on streaming services today. Produced by KidSpyral, the track finds A92's breakout talent showcasing the diversity of his unique approach, while once again incorporating his Naruto influences, by sampling Ikimonogakari's popular track from the Naruto Shippuden anime series
David Keenan, 'Philomena'
Ahead of the release of "WHAT THEN?" next month, David Keenan has shared the poignant new single 'Philomena'. Dedicated to his grandmother, the Dundalk singer-songwriter describes it as "a coming home, a safe space to return to having been bruised & broken."
Zenna, 'Dawn Moon'
Irish DJ and producer Zenna is back with a new single, 'Dawn Moon', following the release of 'About You' earlier this year. The new organic house track features on Tales Of Romance IV – the latest in the signature release series from TOR and the When We Dip team. Brimming with euphoric energy, 'Dawn Moon' is Zenna's second appearance on the Tales of Romance series.
Podge Lane, 'The Party'
Blurring the boundaries between folk, country and indie, Podge Lane returns with  'The Party', the second single from his upcoming debut album. The track establishes the Cork-based singer-songwriter as a serious-one-to-watch – combining feel-good energy and vibrant instrumentation with painfully honest lyrics.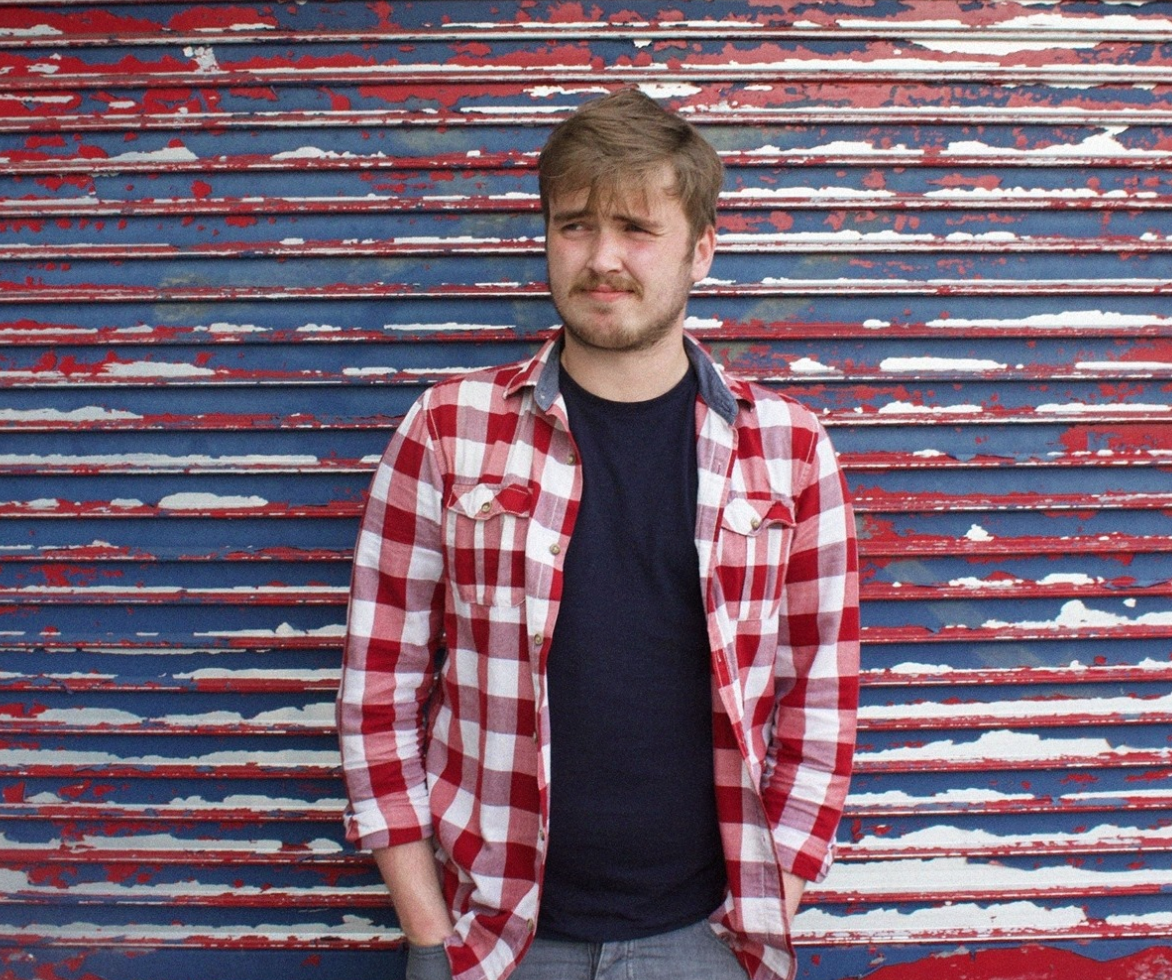 Active, 'the limit'
Poland-born, Monaghan-raised artist Active continues to explore bold new directions with his music on 'The Limit'. The track – which finds the rising star musing over the 'limits' he faces in various aspects of his life – is the first single from his upcoming Avoidin' Drama, Livin' Dreams mixtape, set to be released next year. Following the success of 'Pay The Price', 'the limit' signals the beginning of another thrilling chapter for Active.
ZOiD, 'Wish You'
ZOiD, aka Dublin-based electronic and jazz musician Daniel Jacobson, further expands his musical horizons on 'Wish You' – featuring vocals from Nigerian-Irish artist Esosa Ighodaro O'Brien, and saxophone from Chris Engel. The soulful track is set to feature on ZOiD's upcoming album, ZONGS, out next year.
Listen to the full playlist below: