Listen to some of our favourite new Irish tracks of the week below.
Niamh Regan, 'Happy Again'
Broadening the already rich palette she explored on her debut album Hemet, Galway singer-songwriter Niamh Regan's frank, gentle acknowledgement of the inner work it takes to recover from a difficult period is full of expansive, ocean-deep production. An arresting track from one of Ireland's best and fastest-rising folk musicians.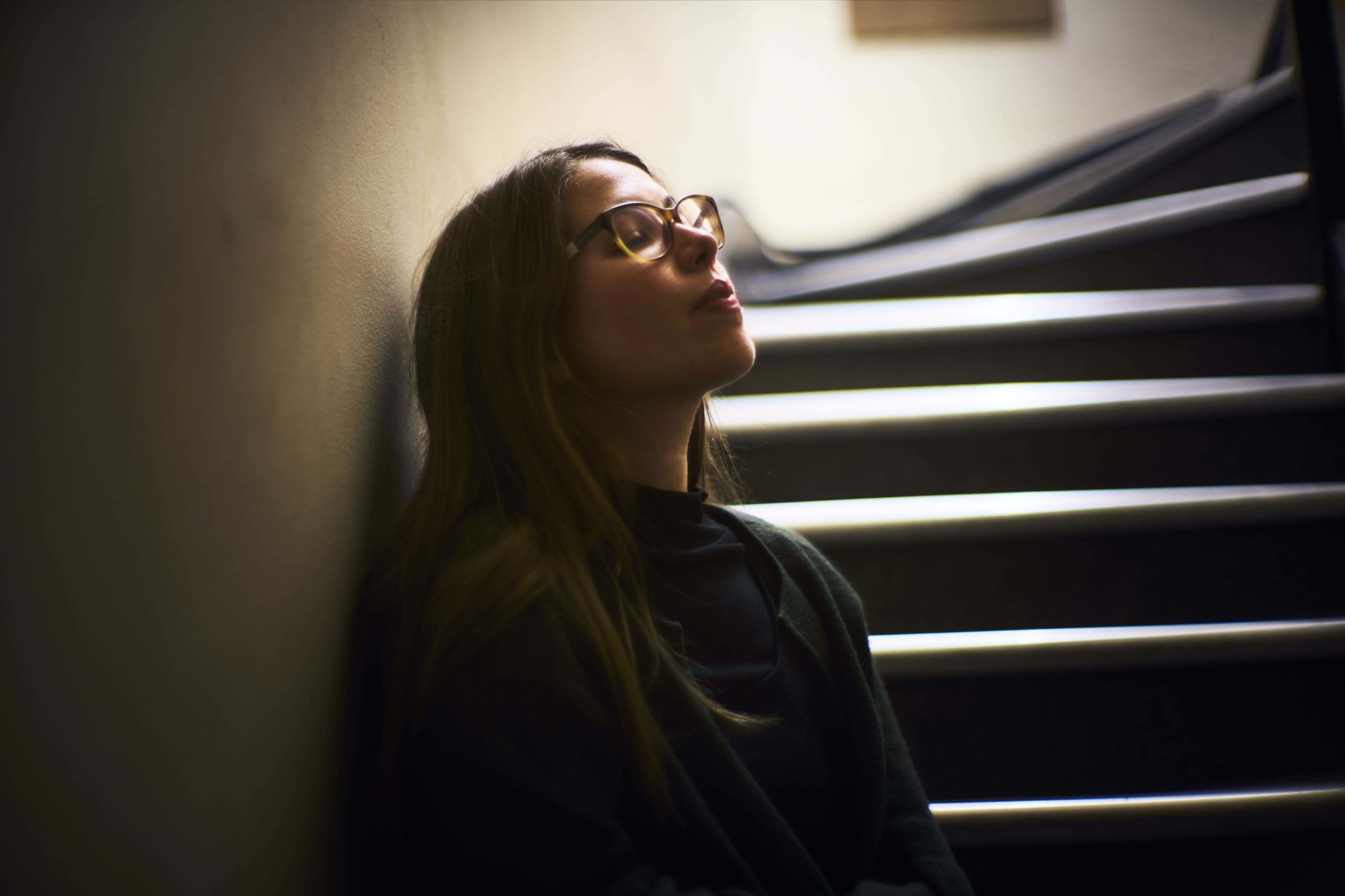 Brigid Mae Power, 'Didn't It Rain'
Power's new EP is led by this plaintive cover of 'Didn't It Rain,' the title track of Jason Molina's 2002 Songs: Ohia album. Power dips across artists and genres on the record, covering songs by Bob Dylan, Townes Van Zandt, Aretha Franklin, and Patsy Cline, as well as the traditional folk song 'May Morning Dew'.
Advertisement
Lisa O'Neill & Colm Mac Con Iomaire, 'Peggy Gordon'
Taken from In The Echo: Field Recordings from Earlsfort Terrace – due for release on the Ergodos label on 30th September 2021 – 'Peggy Gordon' sees Lisa O'Neill's unique warble accompanied by Colm Mac Con Iomaire's restrained and mournful fiddling. The eight-track concept compilation album, featuring artists like Lisa Hannigan, Brigid Mae Power and Caoimhín Ó Raghallaigh was curated and produced by Ross Turner.
Patricia Lalor, 'Vessel'
The Wexford singer's debut release on Atlantic Records (to whom she is newly signed), 'Vessel' takes Patricia's lo-fi pensive musings and builds upon her wise-beyond-her-years songwriting and delicate acoustic tones. "'Vessel' is a song I wrote about how the world perceives you, about how it expects you to grow up and mould to what's happening around you / to you," the 15-year-old says. "I wrote it to kind of get a better understanding of it all but it just kind of made it all more messed up."
Patricia released a trio of critically acclaimed EPs in 2020, including This Is How We Connect, While You Stand So Tall, Do It Again and Sleep Talk, which drew comparisons between Lalor and the likes of Warpaint, beabadoobee and Clairo, no less.
milk., 'You're So.'
The Dublin alt-pop outfit have shared their fourth single of 2021, following '2.' (feat. Search Party Animal), 'In LA.' and 'You&I.'. Earning their comparisons to the 1975, 'You're So.' has an infectious melody and synth soundscape, exploring the explosive range of emotions elicited by a connection with a significant other. Founded by members Mark McKenna, Conor Gorman, Conor King and Morgan Wilson; milk. launched on New Years' Day in 2019. The indie group shared their debut 'Drama Queen' and 'Temperature' two years ago, nabbing a 'Hot for 2020' spot with Hot Press shortly after.
Advertisement
Rushes, 'Blue Ghost'
On this track, the alternative pop artist takes inspiration from raving into the small hours of the morning, with lavish, haunting production. "It takes me back to the first rave I went to" Rushes explains, "that feeling of just floating and the raw, unfiltered atmosphere of the environment. It's probably the most abrasive song on Glowchild" he adds, elaborating that "while the intro is quite melodic and lavish with that arpeggiated synth line, it leads into a harder hitting rave, club inspired track".
Jordan Adetunji, 'Wasting Time'
Combining rap, R&B, trap-soul and a sprinkle of classic rock, this Belfast hip-hop artist's lyrics deal with everyday, relatable struggles. 'Wasting Time' brings in electronic synths and sprinkles of drum 'n' bass to his repertoire. His lightning quick flow could make anyone stop what they're doing and pay attention. 2017 debut single 'By Myself' was a pulsating celebration of DIY culture and self-belief. Since then, he's unleashed a slate of powerful tracks and thrilled festival-goers at Electric Picnic.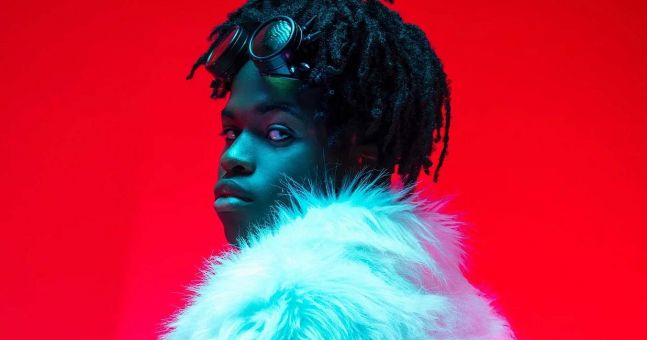 Shibashi & Chlöe Howl, 'We Were Young'
Brazil-born, Belfast-based Shibashi (real name Gigi Monterro) has unveiled 'We Were Young' this week, featuring BRIT-nominated artist Chlöe Howl. 'We Were Young' is a bold disco track, reminiscent of '80s Chicago house music. Drenched in catchy beats and paired with Howl's powerfully intense vocals, it's set to be a dance floor anthem (when clubs re-open). "It's a heart on your sleeve, dance away the tears, first big break up song," Shibashi says. "It parallels a relationship with starting out young in the music industry. The 'twists and turns' involved in trying to break through and find your feet. New Order meets Lady Gaga at a dinner party with Van Halen."
Advertisement
Jack Ward, 'My Angel Rocks 4th & Back'
Re-imagined, re-purposed for dancefloors by the currently Dublin-based composer and sound designer Philly Holmes, the artist appears here under their 'sweet philly' moniker. Once a 3-minute flash of saccharine pop melodies, 'My Angel Rocks 4th & Back' has been transformed into a painstakingly euphoric 8-minute club weapon complete with purposeful pops of colour and crowd chants. Most recently, sweet philly has released several effervescent Soundcloud club bootlegs as well as the soaring Jersey Club cut 'Justice' on City
Imp's Chancers Vol. 1 - one of 2021's most exciting homegrown projects.
Automatic Blue, 'L0V3'
Automatic Blue's forthcoming album LOOK COOL DEAD (out September 24 on Hausu) is the full realisation of Drew Linehan's career as a songwriter and producer for Arthur Valentine - it sounds like "the spirit of Fearghal McKee being summoned through some arcane cracked VST in Ableton Live. Or if Elliot Smith shared producers with Kendrick Lamar." The album's second single 'L0V3' is a key moment in the album's narrative, a widescreen reflection on wanting to love and be loved in spite of twisted self-doubt; booming 808s and twisted vocoder vocals, cinematic synths and roaring guitar solo set the scene.
Klubber Lang, 'Sleep Well'
Klubber Lang is composed of Ronan McHugh on keyboards (Def Leppard's producer/engineer); Fin O'Leary (ex-Mexican Pets) on drums; Ciaran McGoldrick - now based in Tokyo - and Ciaran Tallon (ex-Revelino) on guitars. The Dublin alternative rock outfit's new single 'Sleep Well' features fast-paced pounding
rhythms, riff laden hard-edged melodies and McGoldrick's unique vocal delivery. It's a frenzied attack on the senses, both thought provoking and addictive. It marks the band's first release since teaming up with Irish independent label FIFA Records and follows two previous singles 'There, There' and 'Not My Day'.
Pastiche, DJs Aaron Kennedy & Gary Conly, 'Supernatural'
Advertisement
Explosive dance banger 'Supernatural' features a powerhouse vocal from one of Ireland's new rising pop stars, Pastiche and two of our most exciting new DJs, Aaron Kennedy and Gary Cronly. You may recognise Pastiche as the new pop artist who recently signed with Jawdropper Management. Recent tracks 'Paraphernalia' and 'Heaven' showcased her natural talent and ability to curate infectious melodies. Kennedy and Cronly recently remixed Irish pop artist Fya Fox's latest track 'Sunset', with brilliant results. 'Supernatural' will have the nation itching to run onto any and every dancefloor possible.
Nucentz, 'Pepsi in the Fridge'
One of the OGs of Irish rap, Nucentz (real name Robert Byrne) is back on the mic with his first single of 2021, titled 'Pepsi in the Fridge'. Featuring actress/singer Kelly Thornton, the mellow hip-hop/R&B summer track marks the influential Tallaght hip-hop sensation's first single release since 2020's 'Feeling OK 2'. The laidback track has a similar electronic sound to the likes of SG Lewis and Kaytranada, paired with Nucentz' easygoing lyrical style and quick flow. It's currently racing up the Irish iTunes charts.
Sarah Toner, 'You're Not Thinking Of Me'
For fans of Julia Jacklin, Big Thief and Laura Marling, Belfast musician Sarah Toner has spent lockdown recording a 4-track EP with producer Declan Legge (Jealous of the Birds) in his studio, perfecting the songs. Her unbelievably rich voice is on full display in debut single 'You're Not Thinking Of Me', which was penned "basically as a big f**k you to my ex really," Toner told Hot Press. "I want it to resonate with people who have been broken. I want it to feel lonely yet indestructible. I want it to help heal. I'd like to think It's the kind of song you'd listen to in complete solitude when you need a big cry."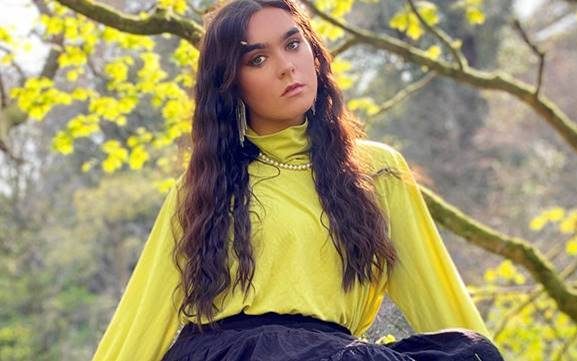 Conor Furlong, 'Your Touch'
Advertisement
Taken from his forthcoming album Recurring Dream, 'Your Touch' is a follow up to Furlong's last release, 'Teenage Fantasies'. As much as music, Furlong is influenced by paintings and films. "Monet, Hitchcock, Dali, Hundertwasser, Van Gogh and others have often made me want to try to create songs that could in some way compliment their extraordinary visuals," he says.
Soulé, 'Queenish'
This effortless, genre-blending cut from one Ireland's most exciting R&B artists is all about self-love. Fusing Afrobeats, R&B, and hip-hop, 'Queenish' boasts a killer bassline and Soulé's effervescent attitude.
TeoYxng, 'Goku'
Following the release of his debut EP, Rage Season, TeoYxng continues to establish himself as a captivating new presence in Irish hip-hop with 'Goku'. Heavily influenced by his unique experiences growing up Romanian-Irish in Wexford, the 21-year-old explores a wide variety of genres and sounds in his music – and has already been featured on Spotify's prestigious Rap IE playlist. His new track is packed full of simmering energy, and offers a promising taste of what's too come from this self-taught producer and artist.
GNS, 'BIB'
After kicking off the year with 'Rhodes' and 'momma bird', GNS continues to bring an eclectic new flavour to the ever-diversifying Irish hip-hop scene with 'BIB'. The track draws influence from smooth, jazz-rap-influenced Chicago artists like Saba, Chance The Rapper and Noname, as well as the experimental trap approach of Jaden. The Dublin-based rapper's raw talent is sure to translate into massive streaming figures in the months ahead…
Advertisement
A92's Dbo, Ksav, Nikz & Kebz, 'Swing & Duck'
Having already earned a reputation as the country's most prominent drill collective, A92 are back with 'Swing & Duck'. Featuring Dbo, Ksav, Nikz and Kebz, the track is the latest in a string of singles members of the group have already released this year – including 'Repeat It', 'Bite', 'Spin Dat', 'Stuck In Da T' and  'Mamacita Go'. The highly anticipated music video for 'Swing & Duck' premieres at 7pm tonight.
Kind Pirates, 'Coming Up Fast'
When he's not in TURN, or releasing solo projects under his real name (Oliver Cole) it seems this singer-songwriter likes a touch of old school. A vintage rock sound buoys this infectious tune from Cole's side project.
Roscó Flanagan, 'Take This Hand'
Dublin-based singer-songwriter Roscó Flanagan keeps it simple with 'Take This Hand' – all he needs is a guitar and his voice for this emotive single.
Listen to the full playlist below:
Advertisement