---
Nealo unveils a brand new collaboration featuring Morgana of Saint Sister; he is announced as special guest for A New Local Hero
Already six of Ireland's hottest new acts have been lined up for tomorrow night's A New Local Hero Showcase. Now, an additional historic dimension has been added – with the brilliant Dublin wordsmith Nealo added in the Special Guest slot, it's going to be a very special occasion indeed...
Nealo has been announced as the special guest for the A New Local Hero showcase tomorrow night, April 25, at The Academy in Dublin. His appearance will celebrate the release of his remarkable new collaboration with Morgana, one half of Northern-Irish duo Saint Sister, on the brand new track 'Forest'. Out tomorrow, it's the Dublin rapper's first new single in over two years.
Nealo's performance will cap off a night of music from the six national finalists in the A New Local Hero talent search – with one overall winner set to be crowned on the night.
"'Forest' was one of those songs that you dream about, that just falls out of you," Nealo says of the new single. "After my first album was released I wrote nothing for a long, long time and then all of a sudden everything flows at once."
The track is a devastatingly powerful – and ultimately triumphant – release of pent-up emotions, accumulated over the course of the last few years.
"I really felt how powerful songs can be to heal ourselves from all of the weight that we carry," he continues. "The caged emotions, the birth of my son, the breakup of my marriage, the goodbyes to friends lost through drugs and suicide, the uncaring systems of power, the mother and baby homes, the homophobia and racism of the internet, the direct provision system, the housing crisis, the struggles of our friends and family. All of it was just pent up inside me and ready to come out at the right time. And it did on this song.
Advertisement
"'Forest was written at the beginning of a lifelong friendship with Morgana," he adds. "We met in the magic town of Doolin in Clare and have been thick as thieves ever since. This is the first song we created together."
Morgana says the first time she heard an early demo of 'Forest' was like "listening to an internal storm."
"I think I was already singing all over the track before Nelly asked me to lay down a verse," she resumes. "I had met Nelly just a few months before at an artists writing camp and knew we'd be fast friends and long collaborators.
"To me 'Forest' is about finding the spaces, or maybe creating the spaces, you need to weather the storm. Nelly's friendship has been that for me."
Nealo's debut album, All The Leaves Are Falling, was released to major acclaim in October 2020. It went on to score a Choice Music Prize nomination for Irish Album of the Year.
Advertisement
Nealo's performance as Special Guest will follow sets from the six A New Local Hero national finalists: Brad Heidi (Galway Bay FM), Darian June (Red FM), Negro Impacto (LMFM), Temi (FM104), Paddy Keyes (Ocean FM) and Eva Campbell (SPIN 1038).
As one of the central features of Irish Music Month, A New Local Hero saw all 25 participating radio stations reaching out for submissions as part of the talent search. From the 25 regional finalists, an industry panel selected the six acts to go forward to play at the special showcase event at The Academy, taking place tomorrow.
The overall winner will get to record a single at the prestigious Camden Recording Studios in Dublin, and release the single on the famed Irish independent record label Rubyworks.
Irish Music Month is a partnership between Hot Press and the Independent Broadcasters of Ireland. It is supported by the newly established Coimisiún na Meán (which has incorporated the role of the Broadcasting Authority of Ireland) under the Sound & Vision scheme, and by MCD Productions, IMRO, Live Nation, RAAP, Ticketmaster, Rubyworks, and Camden Recording Studios.
Meet this year's six national finalists...
Brad Heidi (Galway Bay FM)
This Galway-based singer-songwriter initially built up a following on the busking circuit. Successful singles, and a lauded performance at Dublin's New Year's Eve festival, have since helped him garner a reputation as a serious star-on-the-rise.
Advertisement
Darian June (Red FM)
With her skills as both a producer and songwriter, the 23-year-old is a rising force in the pop world. She released her debut single 'Prom Queen' in 2022, followed by 'Love Ain't As Cool'.
Negro Impacto (LMFM)
Following the release of their brilliant self-titled EP, Hot Press tipped this Dundalk duo as 'Hot For 2022'. They've since clocked up impressive live performances, and an appearance on All City's This Way Vol. 1 compilation.
Temi NLA (FM104)
After teaming up with fellow Dubliner Bailey333 on 'Monsters In My Head' last summer, the Irish-Nigerian artist has kept the magic flowing with a series of brilliant singles, including his latest, 'Bonita'.
Paddy Keyes (Ocean FM)
Advertisement
Hailing from Sligo, Paddy began working as a musician locally, before moving to Dublin to pursue his dream of establishing himself as a songwriter and performer. He released his debut single 'Tomorrow' – mixed and produced by Dan de Burca – last year.
Eva Campbell (SPIN 1038)
Previously tipped as one of our 'Hot For 2022' Irish acts, the Dublin-based singer-songwriter's debut single, 'Echo' went straight to No.1 on the Irish iTunes Top 100 and Pop charts. More recently, she's been collaborating on tracks with James Mulcahy.
Tickets for the live finale of A New Local Hero – taking place at The Academy, Dublin on April 25 – are available to buy now here.
Ahead of its release tomorrow, pre-save 'Forest' here.
You can read more about the showcase event here.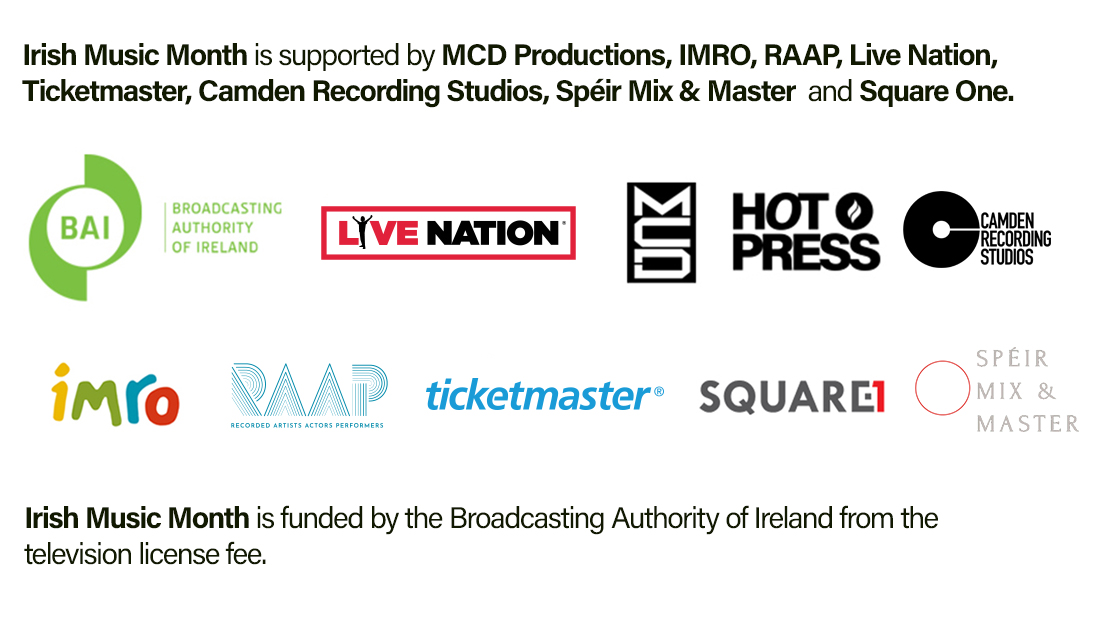 Advertisement
Irish Music Month is supported by MCD Productions, IMRO, RAAP, Live Nation, Ticketmaster, Camdem Recording Studios, Spéir Mix & Master, X-Music and Square1

Irish Music Month is funded by the Broadcasting Authority of Ireland from the television license fee