Solve the mystery of today's 'Musical Mo' below!
Hot Press is proud to support Movember. From pencils to full on Ned Flanders soup strainers, it's time to Grow a Mo, Save a Bro! Every year, participants around the world help Movember to make a real difference in mental health and suicide prevention, prostate cancer and testicular cancer.
Today, we continued our series of 'Guess The Musical Mo!' from the covers of Hot Press with this fine specimen:
 

View this post on Instagram

 
Quite a few people suggested Dave Grohl, and one David Keenan also got a mention. But the answer to our second Movember 'Guess The Musical Mo!' is Nick Cave – who was described as the "best songwriter alive" in the current issue of Hot Press by the also-very-great Matt Berninger of The National. "And I know Bob Dylan is alive," Matt added.
Advertisement
Ah, but did Bob ever have a proper moustache? In that difference, perhaps, lies the secret of Nick's mo-mentous elevation to No.1...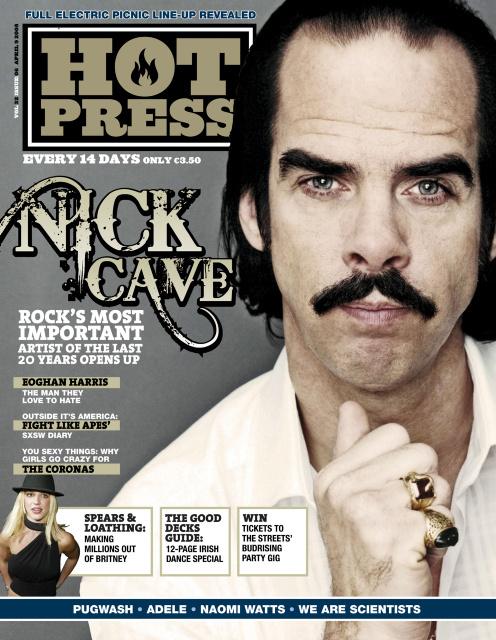 The cover in question is from 2008 – when Nick Cave spoke to Hot Press's Peter Murphy about his latest album, Dig, Lazarus, Dig!!!
Congrats to all who got it. We're playing again tomorrow! In the meantime, Grow A Mo, Save A Bro! Sign up at Movember.com