With fifteen years of experience in producing, live performing and film composing under his belt, Kormac shares insight into the making of his forthcoming album with the Irish Chamber Orchestra, artist collaborations & releasing control, and why he's not slowing down anytime soon.
The world might have taken notice of Irish producer/composer Kormac when he got his start as a DJ, but the recognition of his talent hardly forced him into one-hit-wonder status. Instead, Kormac makes the time to speak with me from his own studio in Temple Bar, where he's spent the majority of this year working on film scoring and his new album, Equivalent Exchange.
When I ask how he still feels inspired to create nearly two decades into his music career, Kormac blames his passion on the lacking number of minutes in a day. "As I sit here now," he admits, "there's still five things I want to try that I'm just not getting the time to do."
Equivalent Exchange is Kormac's first release since 2014's Doorsteps, due to his deep-dive into the world of scoring. The Irish composer has since written TV soundtracks for Disney+'s Red Election, starring Stephen Dillane and Lydia Leonoard, and is currently scoring a feature film due for release next Spring.
"I've always got a lot going on," he laughs, when I question how he finds the energy for it all. "But I also constantly have other visions of things I want to do. I've yet to be at a place where I go, 'Right, I've done it.' I'm always a bit ahead of myself. I love building shows, making records, presenting music differently and in new waves, so look – I'm full of things to do."
Like much of this year's new music, Equivalent Exchange was a quarantine baby – technically. In 2018, Kormac and the Irish Chamber Orchestra joined forces to create a live show in Dublin's Vicar Street, made up of new songs the composer wrote entirely from scratch.
Advertisement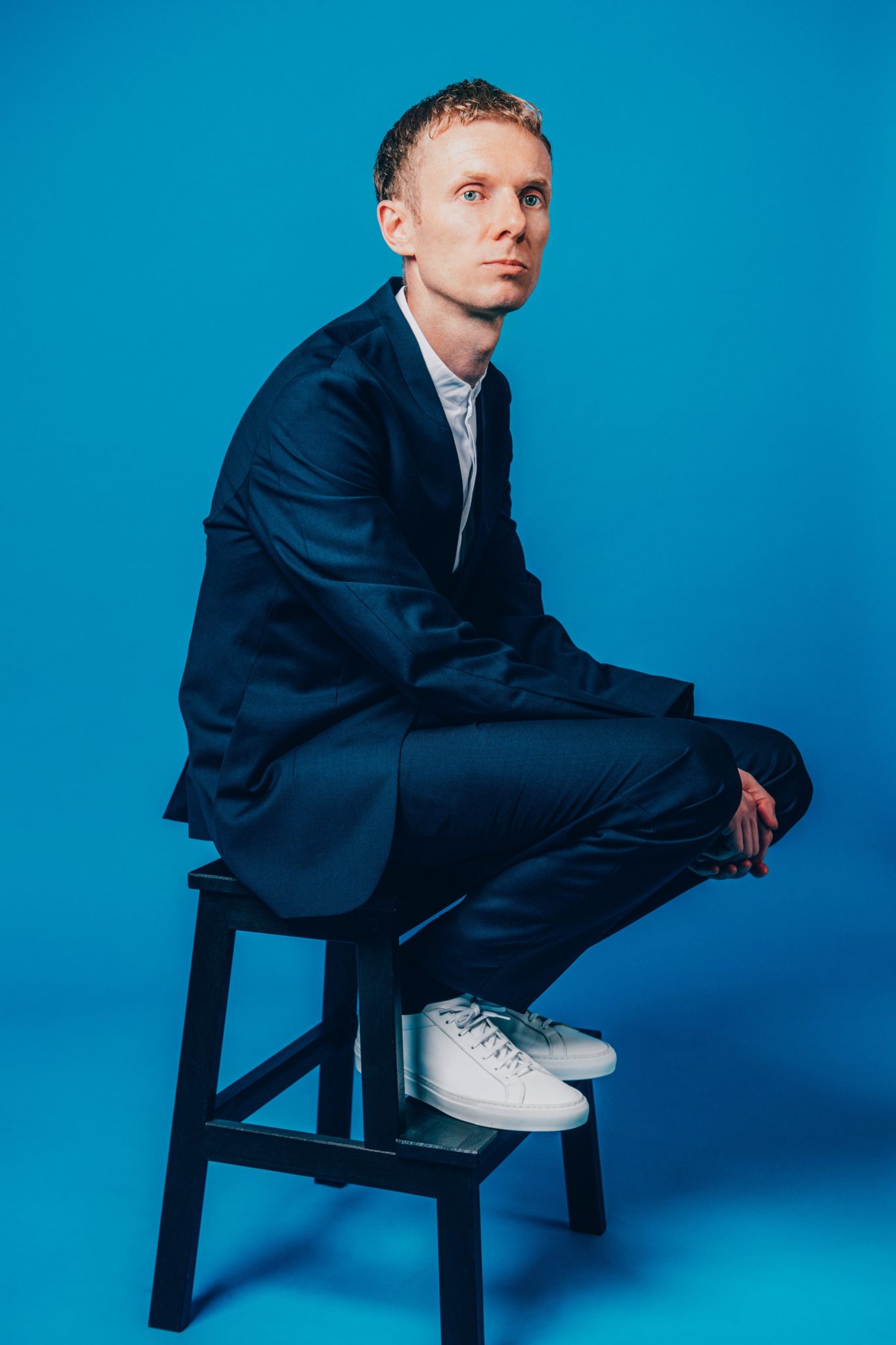 Reflecting on the original performance and the afterthought of an album, Kormac shares, "I mean, that show was written from scratch just for that performance. It wasn't me digging out existing material to facilitate an orchestra to.
"But then I'd written all these songs, and I just wanted to put them out. Over the few shows we did, I refined it and came up with some new ones and it became clear that this was going to become an album."
Then Covid hit, and along with it the shutdown of creative endeavours the world over. Luckily, Kormac likes a challenge. "That's something I always like to do. Things that are a bit out there, a bit challenging and that I haven't had the chance to do before," he says.
Throughout the pandemic, his forthcoming album was shaped and moulded through the piece-by-piece work of Kormac, the Chamber Orchestra and the record's many featured artists.
"'Equivalent Exchange' is just a phrase coined to say that if you want to gain something, you kind of have to give something up," he explains, when I ask about the project name – and, dually, the final track of the record. "With this project, I was giving up a bit of control with sending artists more skeletal tracks, less fully-formed ideas and encouraging them to write. I had to let go of that control a bit to really grab everything the artist had to offer.
"I started the whole project when I went to Bulgaria for six weeks for some basic orchestral training," Kormac recalls. "Then when I came back, I went to this old converted barn in Wexford for a couple weeks and ended up writing a lot of the material that was then given to collaborators."
Advertisement
With any road bump comes another facet of creativity – a statement Kormac testifies to. Through the drawn-out recording of Equivalent Exchange, the producer leaned into the innovative possibilities technology offers – and the experience his album can offer its listener.
"We ended up mixing it in surround sound, so if you're listening on Apple Music or Amazon, you'll get this 360 experience that will put you in that room to the greatest extent possible," he explains.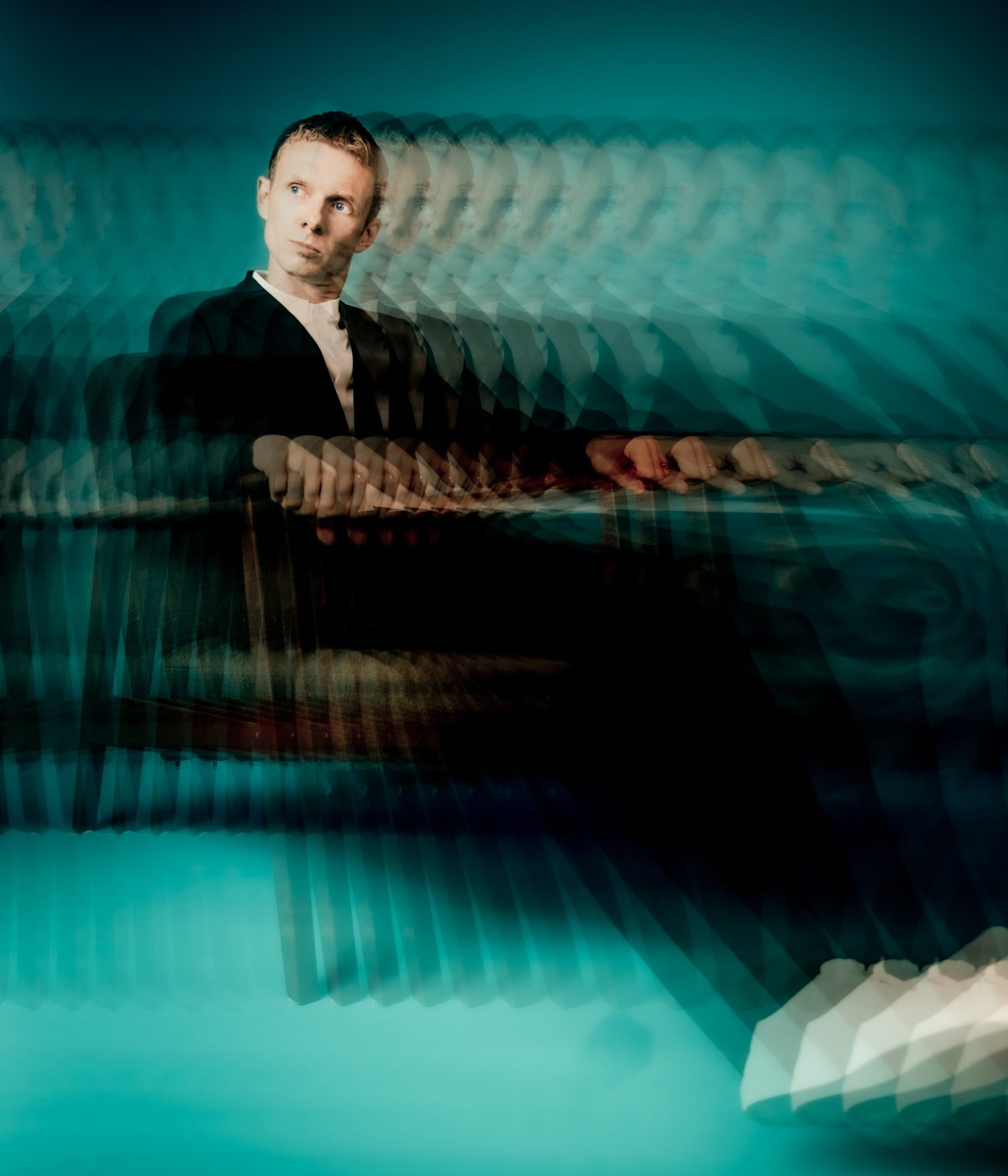 Featuring an array of artists from MayKay and Jafaris to Shahab and Shayan Coohe, Kormac's focus on collaboration has been an integral part of his art from the beginning – when he showed up on Scottish author Irvine Welsh's doorstep to join forces on Doorsteps. But what does Kormac look for in seeking out collaborations with other voices?
"Basically people who have something a bit different," he answers. "Artists I admire, whose work I love and who I think just have a distinguishable character.
"Loah, MayKay, they work in very different musical worlds than I do and that really appealed to me. I rarely collaborate with people who are doing similar stuff as I am, I like to branch beyond that. The ultimate goal here is to create something new that people haven't heard before."
The product of Equivalent Exchange meets the composer's ambitious goal, and then exceeds it. Presenting a unique brand of orchestra, a wide range of emotive vocalists and rappers and unexpected moods and sonic styles, the album sounds crafted for a climax on the big screen. Which might have something to do with the creative crossover between making a record and scoring for film, a field Kormac entered later in his career than most.
Advertisement
He reflects on his start as a composer, admitting, "When I came into scoring I didn't really have loads of 'training,' which I actually have found to be a strength. I have my own voice in that world. I haven't found many composers who sound like me, and that's something I'm trying to hang onto."
"When you're writing for pictures, the deadlines are insane and there's really no time for overthinking. It sharpens your game in that you have to get your best idea down quickly, because that's all you have time for," he adds, when I ask about the difference between the two career fields. "Before, with just making records, I could hem and haw, the deadlines are flexible, I would go back to tweak little things or spend three days on a kick drum. That's not something I can do anymore."
With his origins in DJing, the importance of sequencing hasn't left Kormac. Every track on the album is placed with intention. "'Ondes' goes at the start because it was written to go at the start," he says matter-of-factly. "I tried to write the best intro I'd ever heard. From there it was an issue of contrast, to make sure that every track could be heard the way I intended it."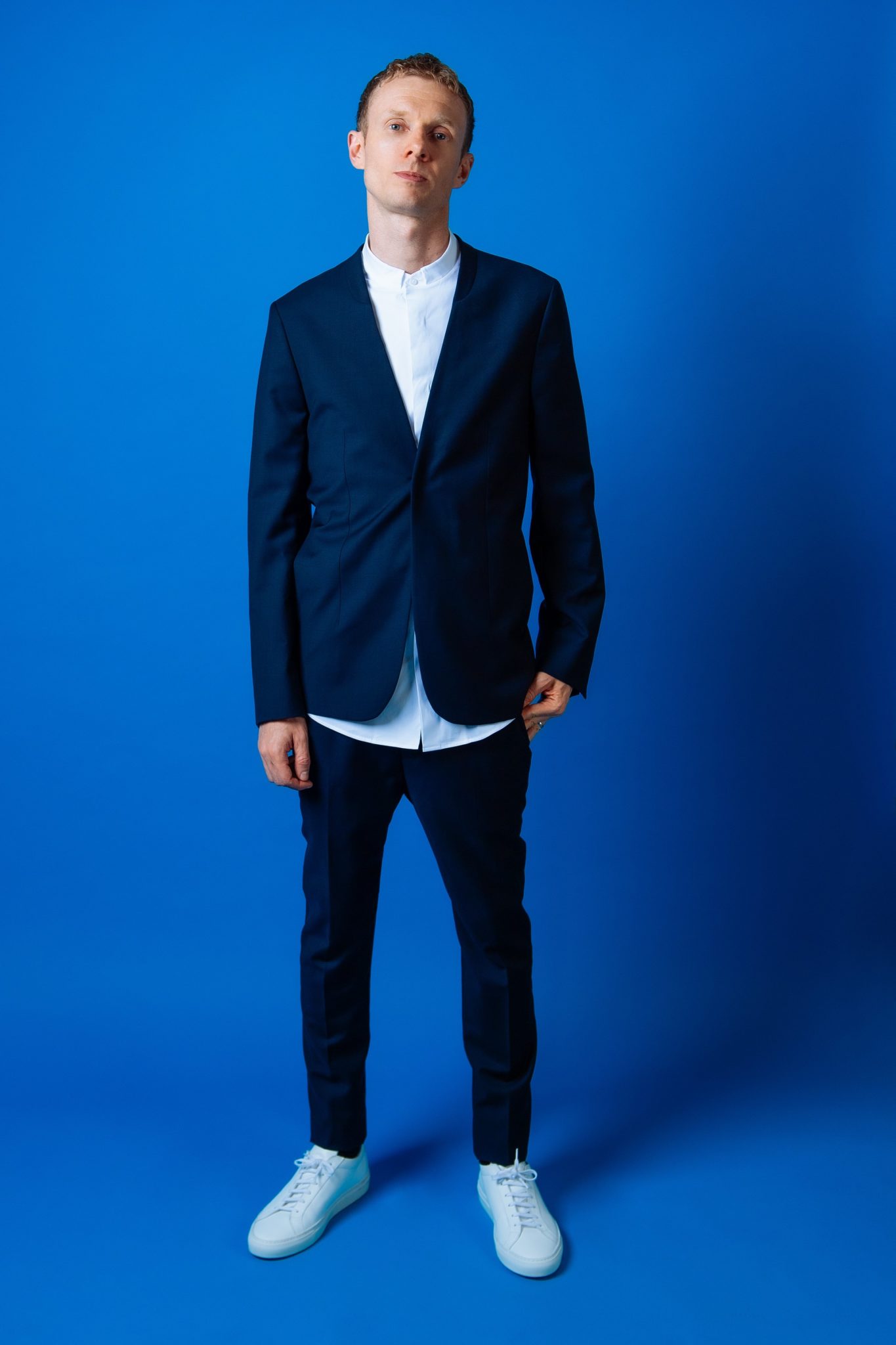 The mention of the bombastic opening track springs an origin story into Kormac's mind, which he recalls as a magical moment.
"Originally I'd had a couple versions I was kicking around, but I didn't feel like I'd found the right rapper who echoed what I was going for with that song," he recalls. "So I was just doing something with Jafaris on another project, and next thing I know I'm shoving headphones into his ear going, 'Listen to this, listen to this!' He came around to my studio the next morning and recorded 'Bottom Of The Ocean,' and as he was leaving he goes, 'Actually, play me some other stuff.' I played him 'Ondes,' he wanted to try something on it, and he just did exactly what was in my head. In, like, thirty minutes."
A similar story of accidental fate came about with the following song, 'Always The Sound,' which is coincidentally the name of Kormac's own record company in partnership with CWB and All City Records. But, he adds, "It's named after a poem my mum wrote before she passed away."
Advertisement
"I took some words out of the poem, handed them to MayKay," he remembers, "played the track and just told her to sing. To sing whatever came to her head from those words. That's where that track, and the label name, comes from."
The richly textured track is one of many on the forty-minute duration of Equivalent Exchange that stirs an emotive response in its listener. Which, according to the artist himself, was one of just two hopes he set out toward in making the record.
"It's the first record I wrote with two specific intentions: that people would feel something emotionally, and that sonically it would sound like you're sitting in row four of the concert hall," shares Kormac. "If people get a sense of that, I will be delighted."
Kormac's forthcoming album Equivalent Exchange, ft. the Irish Chamber Orchestra, arrives November 11 via Always The Sound. Kormac plays an album launch show along with a host of featured guests at The Button Factory, Dublin on November 18, with tickets available here.
Check out Kormac's latest single off the album, 'Carry Weight (ft. Loah)' below.