Happy Birthday Bob Dylan: Revisiting Fontaines D.C., Inhaler & more Irish artists' reflections on the legendary singer-songwriter
Happy 81st Birthday, Bob Dylan! To celebrate, we're revisiting a selection of Irish artists' reflections on the influence and impact of the iconic singer-songwriter...
Fontaines D.C.
Conor Deegan
With Bob Dylan there are many lessons to be had – the songwriter extols virtue in his early lyrics to an unparalleled degree. However noble these lessons are, I think the one that is most interesting is the idea of his realisation of self after the times they are a-changin'.
A boy of only 23-years-old was to be saddled with the weight of the world, the civil rights movement in America, and to be expected to live up to the seriousness of this. In his casting off of this identity, and to live his life for himself, he shows the world the first punk motive – that to be great in itself is not good if you're not free.
In essence he embodies with his own life the virtues signalled by his earlier art, through the act of forsaking it. To reclaim his youth and be free was by no means an easy move, but one which paved the way for so many to come to constantly assess where they are in life, or in art. And this is a lesson for anyone who has suffered, who has lived too seriously too young, only to find life becoming a drag and the most mundane crisis.
Advertisement
Maybe there would have been an evolving Bowie or Sex Pistol, but the bar was there for them to climb on to. And youth culture, (read: lowbrow culture) was never the same again, through his synthesis of the naïve and the profound. And through it all he blurred the line between the intentional and the nonsensical – who really is Dylan, and how does he really feel? To be a complete unknown...
Even now in 2021, Dylan constantly reinvents himself – now into a man who actually smiles during his own concerts.
We'll never really know Dylan. But at 80 years of age, I hope he still feels like the man who proclaimed, 'Oh but I was so much older then, I'm younger than that now'.
Inhaler
When we were kids discovering Dylan's music, he was the first artist that made us realise the importance of potent lyrics and at that age got us further into the school of questioning authority.
His discography was always the perfect company for us on our long drives to and from gigs, and we have so many good memories of singing 'Highway 61' together in the back of the van.
He has always had an incredible way of finding the universal in the particular and is undoubtedly one of the most influential songwriters of all time.
Advertisement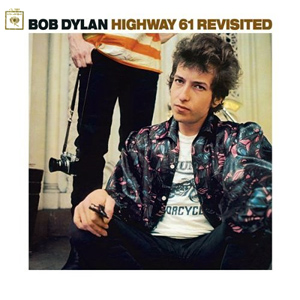 Declan O'Rourke
Bob moved the needle, which is as much as any mortal can ever hope to accomplish.
But more than that…
Bob became the needle.
Wallis Bird
Bob Dylan's interviews, especially in the last five years, have reshaped my connection with music and recording. Happy birthday big man, live long.
Advertisement
Maria Doyle Kennedy
Bob Dylan songs thread their way through my life like buoys, markers of change. When my family finally got a record player (I was 14) I bought two albums: Bob Dylan's Street Legal and Joni Mitchell's Court and Spark.
Street Legal was stolen from a house party the very next day but it still is part of marking the time for me when I "got" what music could do.... that it could express things you felt but didn't yet have words for, that it could be your friend as you grew up.
His Desire album is part of the soundtrack to my falling in love with Kieran (Kennedy) and there are so many more songs of his that punctuate my timeline. He is still writing in a way that is vital rather than nostalgic, which gives me enormous hope. I have only seen him play live once and it made me kind of sad, as he seemed to resent the audience being there, but we will always have, and I am very grateful for, the many, many incredible songs. Thank you for them Bob, Breithlá shona dhuit.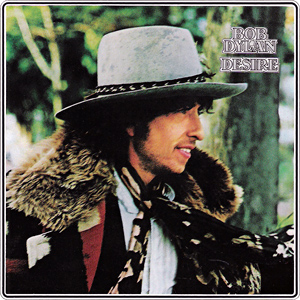 David Keenan
Darkness at the break of noon shadows even the silver spoon the handmade blade the child's balloon eclipses both the sun and moon to understand you know too soon there is no sense in trying. Rimbaud once wrote Je est un autre...
Advertisement
Dylan is that somebody else. Impenetrable? No, as clear as day if you just get out of the way of it all. What twenty-one year old today would be so fully formed as to deny with grievance, responsibility for the messiah tags placed upon him by the press. The voice of a generation, give us your message oh great social influencer, spell out in CAPITALS what every line means and doesn't mean.
Dylan understood the internal bond and pact he had made with his interpreter and the self generation required to loosen those songs into the world. His work transcends definition and description, he has eluded petty presumptions forever.
Dylan's songs are already as old as time, existing outside of time belonging to no one they will outlive us all. He was a lightbulb moment that remains lit and for the passerby what a galorious world to witness. Happy birthday Bob x
Villagers
Conor O'Brien
Happy birthday Mr. Dylan. Your words and music continue to lift my spirits and sharpen my intellect everyday. You inspire me to allow myself to shed my skin and be reborn without fearing the unknown. You never cease to present an endless array of shades of grey and the area they colour is an ode to this very moment in time; the absolute fragmentary joy of being present and aware in a constant renewal of the soul. Thank you and godspeed.
Dani Larkin
Advertisement
It may be a tad cliché, but 'The Times They Are A-Changin'' and 'Blowin' In The Wind' have continued to capture moments of existence for me since I first heard the songs when I was 7 or 8.
It was listening to '60s Dylan, and my Dad singing these two songs specifically, that taught me the responsibility of a songwriter.
The fact that the melody for 'Blowin' In The Wind' came from spirituals collected from people who were sold into slavery, and published in 1867 by abolitionists William Francis Allen, Lucy McKim Garrison and Charles Pickard Ware, is representative of the roots of modern folk music. Folk music that I continue to draw on and be in awe of, and have perhaps been left out of the dominant narrative of folk music in the past.
Celebrating Dylan's birthday and his contributions to society, not only as a songwriter but as a person who has helped shape and form civil rights movements, is one that I'm delighted to share with Hot Press. It certainly feels like The Times They Are A Changin' again.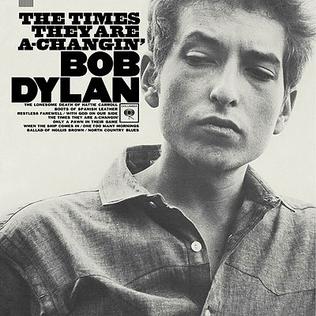 Originally published in Hot Press in 2021.