Craig Taborn on playing in Ireland: "There's a connection to music, and a willingness to engage with it — regardless of the style of music"
Ahead of his first Irish performance in nearly three years on January 29, Craig Taborn spoke to Hot Press about his upcoming date at the National Concert Hall, the fluidity of the artistic process, and how he's not the "hermit" he's made out to be.
New York is bustling – as The City That Never Sleeps tumbles through another cycle of the work day. It's 3pm and the stock market, traffic and an ant colony of workers are all racing to make it to the end of the day, just so they can get ready for the next one.
Tucked away in an apartment in Brooklyn, world-renowned pianist and artist Craig Taborn is on a transatlantic Zoom call, cocooned from the chaos. It's this bubble that provides the foundation for Craig's innovative artistry and endless inspiration.
Just as in love with his craft as his audience is with his work, he's been described as a reclusive jazz aficionado. But, Craig stresses, he's not exactly the "hermit" people assume he is.
"I'm not a party person, I'm not overly social," he tells me. "I think that's maybe why people perceive it that way. I live alone and I spend a certain amount of time alone – but I get out."
Wearing a grey cap and a black t-shirt, Craig is affable and charming. The passion he has for art and music is evident, as he articulates his approach to creation. His personality shines through his quiet demeanour – frequently punctuating his sentences with jokes.
Advertisement
He is not reluctant to talk, nor is he a Unabomber-type eremite, he notes jestingly at one point. In fact, in normal times (pre-COVID) he would be out on the road for most of the year, spending a lot of time with other people.
"Quite a bit of the year I'm not alone at all really ever," he says. "You're on trains and planes and then in clubs playing with people every day. I'm on the road and socialising every night."
That social and musical outlet has been suffocated by COVID, and the pianist's slew of gigs in the last few weeks were all cancelled. But Craig is gearing up for a European tour, kicking off in the National Concert Hall in Dublin, on January 29.
Craig has been itching to get back to Ireland to play since his sold-out show here back in 2019: "I had a great time last time. I was wondering when I would get to come back when I was leaving. I'm very excited."
Craig says there is a tangible energy from Irish crowds.
"It's a livelier audience," he nods. "There's a connection to music, and a willingness to engage with it — regardless of the style of music. There's a liveliness to it, as well as attention and an enthusiastic engagement. They have a lot of respect for the music, but if people are excited about it they'll express that. That's nice too, and that's where I'm coming from in my music as well.
"Enthusiasm and applause is a source of energy but so is attention. It ultimately starts to feel the same way just because everyone is really there, really present and engaged."
Advertisement
Craig is an artists' artist. He has appreciation for all elements of his craft, and understands that every type of energy during a performance is important. The fluidity he welcomes in his audiences is similar to the way he approaches improvisation.
"Those performances move pretty freely," he says. "There are moments when I achieve a more dissociative state and really allow things to go. It is more of an automated experience so I am more untethered to worrying about the specifics.
"There are other points in the performance where quite consciously I can really focus in on achieving something and it becomes much more mind-orientated."
Although both states may be separate, they feed into one another, in order to allow Craig to cut loose and make the music he is known around the world for. The balance of structure and inspiration creates this entrancing space, that allows him to enter fascinating territory.
"Doing something really conscious that employs my intellect and technique leads to the creative mind commenting on that," he remarks. "That's often a way I get an idea. In lieu of having another musician there, I have something to feed me an idea."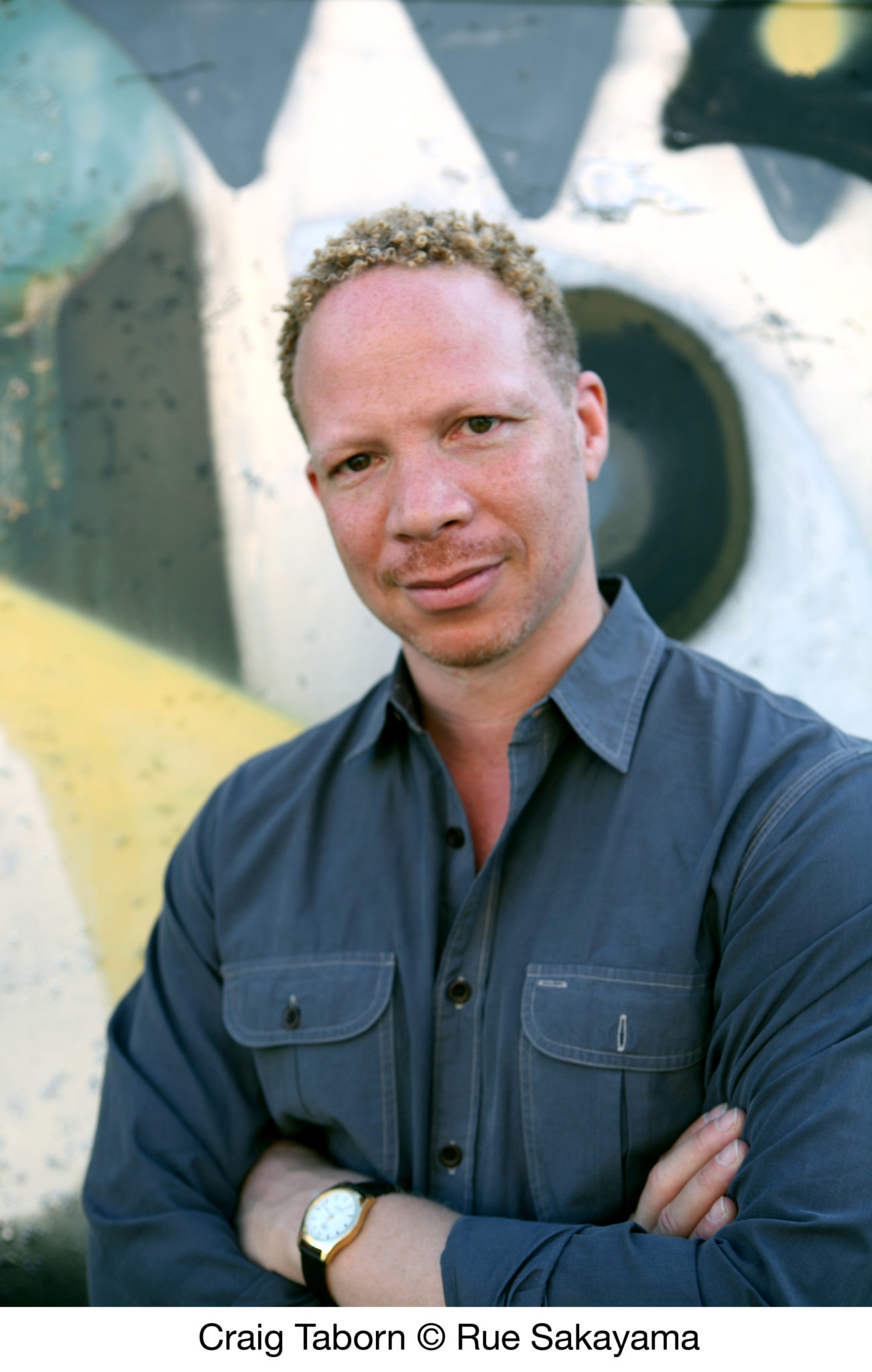 Craig is fond of working with other people. His multiple collaborative projects like Junk Magic, Octopus and The Transitory Poems have facilitated some incredible work.
Advertisement
During the collaboration process, Craig sees an opportunity for the dynamism of two contrasting ideas to fuse together, and create something new. He doesn't have to sacrifice his vision to accommodate someone else.
"I'm not cutting off access to my own creativity to work with the other person's idea," he explains. "The combination of those ideas is already the music that's being made. I attend to that and make decisions based on what's going on. I do the same thing even when I'm alone.
"If it's true collaboration I'm happy to engage with their sensibilities for that project," he adds. "Because each project is its own thing. If you have a feeling that everything is this absolute statement then you might get a bit more control freaky. I'm just aware the way this is coming out with this person is cool."
Craig's latest project, Shadow Plays, arrived in 2021 and was lauded as a shining example of the enduring craft of improvisation. It's got nothing to do with Rory Gallagher's famous tune, but it's also not that easy to pin down. Just the way Craig likes it.
The multiplicity of meanings that arises from the cryptic title is something that appeals to Craig. His thoughts behind the multi-layered name were partially to do with shadow puppetry. The pianist has a huge appreciation for all art forms, and was fascinated by how shadow puppetry seemed to connect two worlds.
"There's always this implication within the origins of it that you're encountering the space between two different worlds, some people choose to watch it from the shadow side," he says.
This intersection between two worlds is where Craig repeatedly seems to find himself. On one side of the screen in this Zoom call is the buzzing streets of Brooklyn, while on the other, a quiet Irish town ambles along.
Advertisement
Two worlds the pianist does not want to mix, however, are music and COVID. As our chat comes to a close, he anxiously asks about the possibility of another lockdown: "I've been like, 'Oh shit is this gonna happen...'"
Once reassured of the fact that restrictions are set to continue to ease here over the weeks ahead, Craig relaxes – and looks forward to his long awaited return to Ireland.
Craig Taborn plays the John Field Room in the National Concert Hall, Dublin on Saturday, January 29, at 6pm. For more information see nch.ie