The brilliant new EP from hotly tipped Waterford singer Carrie Baxter and more lead the way on the domestic front this fortnight.
She's already generating a big buzz in the UK, and it Iooks like Ireland is finally catching onto the phenomenal talent that is Carrie Baxter, a Waterford neo-soulster with an added jazz twist – think Amy Winehouse, Lauryn Hill and a smidge of Jill Scott.
Having attracted coveted Spotify playlist inclusions with previous tunes 'Love Me Better' and 'Lady', as well as spins from BBC Introducing and Jazz FM (and a spot on Rob O'Connor's top Irish tracks of the fortnight playlist in the last issue of Hot Press), she's about to up the ante with new EP, Placebos.
Carrie will head to Brighton in May for The Great Escape – one of the big A&R showcase events of the year. Also bagging spots on the festival line-up are Limerick's post-punk poet Sinéad O'Brien; Dublin hip-hop hotshot Malaki; Somebody's Child, fresh from the success of his sold-out headliner at The Grand Social, Dublin; and Silverbacks, one of the capital's latest batch of fast and furious guitar bands – all of whom happen to be either current or past Hot Press 'Hot For' picks…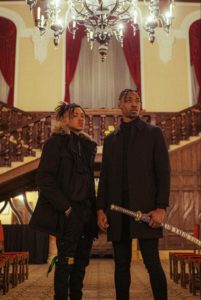 ONE JYELLOWL OF A DO
This fortnight saw Ireland's thriving hip-hop and R&B worlds collide, with collaborative single 'Last Flight [Remix]' from AikJ and JyellowL. This marks the beginning of an exciting new chapter in both of the homegrown scenes. The release sees AikJ revisiting one of the smooth stand-out tracks from last year's acclaimed 1992 EP, with a guest verse from rapidly-rising rapper JyellowL. The latter has been making some seriously impressive moves lately – with just under 85,000 monthly listeners on Spotify; an appearance on the FIFA 20 soundtrack; a new single with American artist MAC IRV; support slots for Nelly (INEC Killarney, March 20) and The Game; and a televised set lined up for Other Voices Ballina.
AikJ, meanwhile, continues his reign as one of the most formidable forces in Irish R&B. With over 500,000 streams on Spotify, spots on influential playlists and a triumphant headliner at Dublin's Lost Lane under his belt, you can expect his profile to soar over the coming months…
Advertisement
AIN'T NOTHING LIKE THE O'NEILL THING
There's big news this fortnight from Cavan's folk trailblazer Lisa O'Neill – who has signed a deal with the legendary Rough Trade Records. Lisa took to Twitter to break the news, sharing a photo of herself with the label's co-owners Geoff Travis and Jeanette Lee and noting that together they "opened a new bridge today between Cavan and London."
The record deal is a landmark move, which sees O'Neill joining fellow Irish acts SOAK, Lankum and Girl Band at Rough Trade. Since its founding in 1978, the iconic London label has been at the epicentre of some of the most significant movements in modern music – with a back catalogue that includes early punk classics, as well as era-defining records by The Smiths and The Strokes. Lisa, who took home the award for Best Original Track at 2019's RTÉ Radio 1 Folk Awards, previously released her 2018 Choice Prize-nominated album Heard A Long Gone Song and her 2019 EP The Wren, The Wren on Rough Trade's folk imprint River Lea…
TOP OF THE AGITPROPS
Proving that protest music is officially alive and kicking on these shores, the eve of this month's historic general election saw the release of a multitude of damning political anthems from independent acts across the country.
Dublin-based punk supergroup Panik Attaks (made up of Cold Comfort's Rob Walsh, Republic Of Loose's Mick Pyro, New Secret Weapon's Trevor Keogh, Thumper's Alex Harvey and Solar Bears' Rian Trench) hit all the right electro-punk notes on their new four-tracker, the fantastically titled White Water Rafting. Lead single 'The Boom Is Back' addresses the homelessness crisis with commendable ire – as does the accompanying video, which depicts forced evictions and assorted politicians dancing while their cities burn.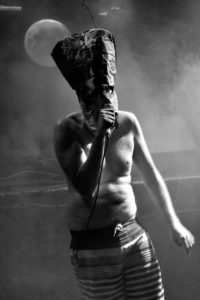 The long reign of Fine Gael and Fianna Fáil is also the subject of scathing criticism on the hip-hop front – courtesy of Lethal Dialect's 'To Whom It May Concern' from his upcoming LD 50 Part 3 (out on March 6), and Dundalk duo TPM's satirical 'TPM Don't Have Your Money'. Meanwhile, Limerick's socially-charged performer Post Punk Podge takes aim at direct provision on his collaboration with DJ Limewire, 'Stuck In System'. There's talent there aplenty if you're looking…
LIVE & KICKING
Opium's new live music venue is gearing up to open its doors in the coming weeks, with a headline gig from English synth-rock band China Crisis (March 12), followed by the Neville Staples Band (15).
Advertisement
Dave Allen, head booker at Whelan's, has been given the task of filling the 550-capacity space. "The demand for a quality, affordable mid-size venue in Dublin is obvious," he says. "With more and more touring acts including Dublin on their itinerary and the health of its sister venue Whelan's, Opium will be a welcome addition to Dublin's vibrant music scene for both artist and music fan alike."
THE LANGFORD & THE SHORT OF IT
Emma Langford took to social media last week to announce that, "Due to some personal circumstances, I've made the decision to postpone the Irish release of Sowing Acorns until the autumn. She's coming together, sounding gorgeous and very nearly there, but I want to give her the best possible shot at success and that takes time."
Hot Press has heard the work in progress, and can confirm it is very gorgeous indeed, and guaranteed to ramp things up for the RTÉ Folk Awards New Act winner – who's also the recipient of the first Dolores O'Riordan Music Bursary Award, and generally thought of very highly not just down Limerick way but right across the country…