Amigo the Devil has three Ireland shows lined-up on his tour for his Born Against album
Country and folk artist Amigo the Devil returns to Ireland for his EU & UK 2023 tour. Presented by Singular Artists, his three dates are set for mid-summer and span three cities.
The tour is in promotion of Danny Kiranos' 2021 album Born Against, a ten song track list that includes the "morbid, yet poetic and oddly romantic" music fans have come to love.
Taking inspiration from Tom Waits, Nick Cave, and Godspeed! You Black Emperor, Amigo the Devil artfully marries traditional folk, country music, rock and metal into a 'murder folk' masterpiece.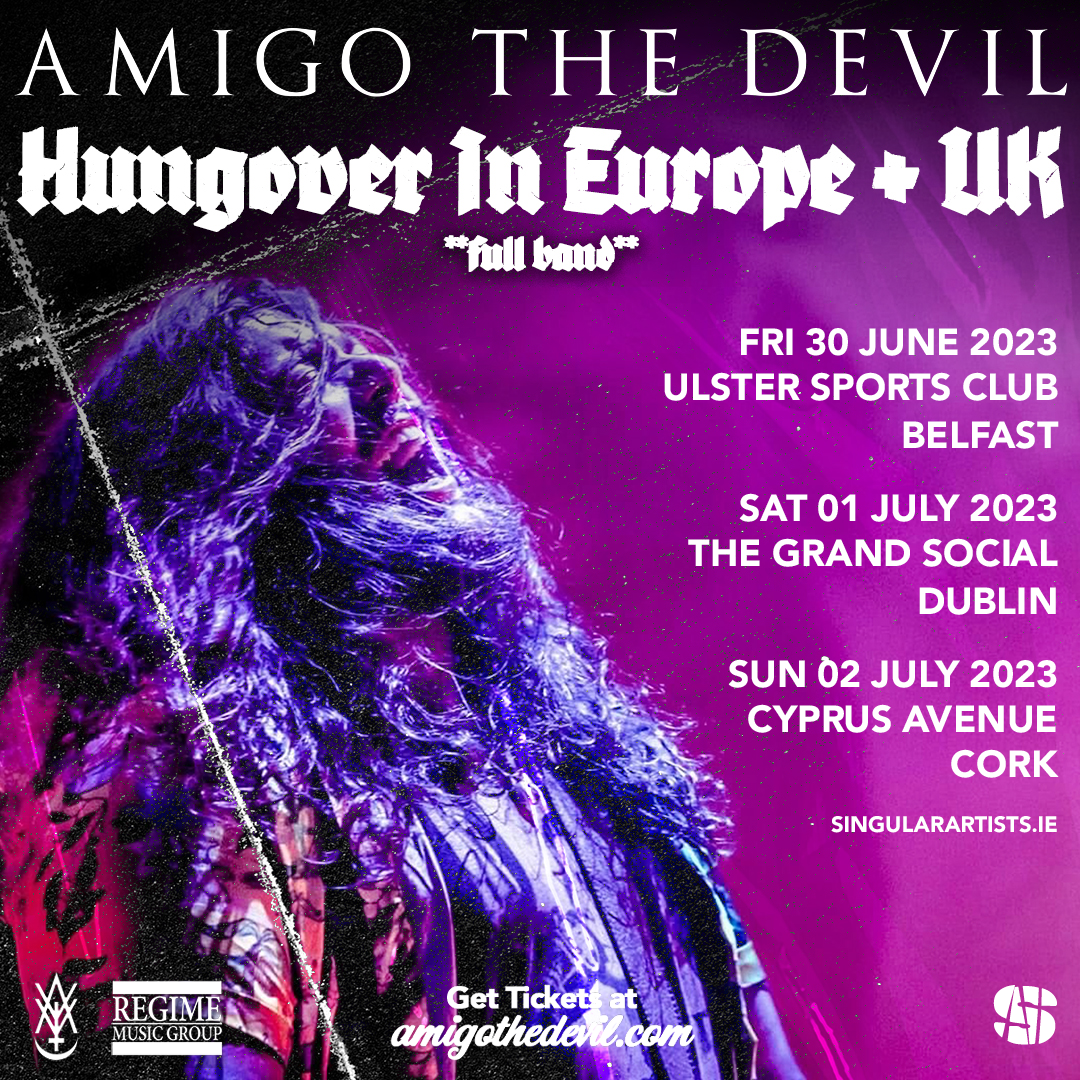 The Austin, Texas-based singer-songwriter started out releasing his music in EPs and as singles, which he collected into Volume 1 back in 2018. His following album, Everything Is Fine was produced by the renowned Ross Robinson, who is known working with Korn, Slipknot, At The Drive In, and Glassjaw.
Advertisement
It also featured Brad Wilk, drummer for Rage Against the Machine, Audioslave, and Prophets of Rage.
Armed with a banjo, his voice, and resonating music, the experience of Amigo the Devil in concert is astounding, emotionally impactful, and a must-see.
Check out Amigo the Devil's Ireland dates here:
30 Jun - Ulster Sports Club, Belfast
01 Jul - Grand Social, Dublin
02 Jul - Cyprus Avenue, Cork
Tickets for Amigo the Devil go on sale Friday, March 10th at 10AM, here:
Advertisement