Alta Cura – a Bray-based progressive/experimental rock group who some might recognise from the previous incarnation as Buckshot Amber – released a seven track EP Storm last week, on April 19, followed by a remarkable launch night in the Grand Social on the 20th. Storm is the first EP under the band's new name and is available to listen and download on YouTube, Spotify, Bandcamp and iTunes.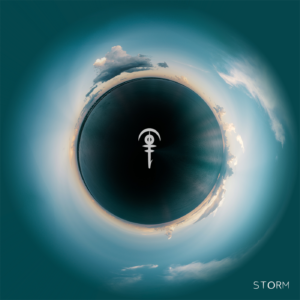 The overall theme of the EP explores the idea of interpersonal relationships and loss.
It features the sort of heavy and bold sounds that make it easy for the listener to get lost in. This music is wistfully compelling and emotional.
The singles from the EP – including 'Storm', 'Brisbane' and 'Djuarachi' – are epic, thunderous and strident in equal measure, while only the blues/indie rock-driven 'A vision In Green' really resembles the old styles of Buckshot Amber.
Speaking about the tracks on the EP, Dan Cusack said: "'Brisbane' is apologetic in nature, and details the hardships and complexity of relationships."
He adds: "'Burn' is about the process of falling out of love, and the distance that follows. Then the title track 'Storm' is all about losing a facade of being with somebody, and finding out who they really are. Apparently there's already a buzz around it, even though it's not even been released yet. It's also the most chaotic song we've ever written but it seems to be the favourite, which is really interesting to hear. 'A vision in green' is a dream-like ballad and deals with themes of jealousy and loss. 'Djuarachi' is about taking the information your given and forming your own opinion, and how other people may change that. 'Low Tide' deals heavily with loss."
Advertisement
Lead guitarist Niall O'Leary talks about 'Low Tide' and why it's a personal favourite of his.
"'Low Tide' is beautiful and emotional," he explains. "My thing is ambience. I love the ambience in that song, the combination of reversed guitar lines, Dan's vocals, amazing harmonies, and the strings. It simply came together, so organically. We didn't have to worry about how the layout was going to be, it just literally fell together. Dan put the lyrics on and it completely transformed the song. What's really nice about it is it's pretty much two chords. There's a recurring theme – but really creative in terms of ambience. Modal change in the chorus when the strings come in. Hit the nail on the head on atmosphere. We have an outro on it as well – called 'Dusk' – which literally just came from fucking around.
"I think there is a lot of variety on what we're gonna release cause we have 'Djuarachi' which is the most progressive, adventurous thing we've ever done. We played it live for the first time at the Grand Social. Then you have 'A vision in Green' which is actually very reflective of our old stuff. Like the old Buckshot Amber. The riff at the end is probably one of the craziest things we ever have".
With the band constantly growing and evolving, and with Dan Cusack having stepped in as the new frontman, the group took a bold step and changed the band name to Alta Cura to suit the new music and style.
"The band got put together with different people with different influences", begins Martin Killeen (drummer). "It was meant to be a kind of blues-rock style. It started like that but I think when there's so many musicians, it's a potential melting pot of different characters and different musical influences and styles and tastes, so we didn't necessarily know what the band would have turned into at that point. It started to develop over the past year or two into what it is now, just this weird rock / experimental style – mildly progressive – but still pretty much in the rock style. It's constantly evolving to a new state".
Having played an incredible night in the Grand Social last week, Alta Cura have a soon-to-be-announced headline show coming up in Whelan's.
"We're quite loud, if we're playing somewhere small, we treat every gig like its massive. And just go hard. It doesn't matter where the gig is, or how many people, everyone gets lost in that energy. Regardless where we play. People get lost in it and we get lost in it", adds Daniel Phelan.
Advertisement
Alta Cura's new EP is out now, via YouTube, Spotify, Bandcamp, Deezer, Tidal and iTunes. Buy it here. 
https://open.spotify.com/album/01V22Bo8eXIBpxSfmC0VWF?si=iaav9Vs9Qg6g0tRHiTfs7w