The Irish rock band will be sharing the stage with alt-J for Thursday's lineup at Wider Than Pictures 2022.
Alt-J have announced that Just Mustard will join them for their performance at Collins Barracks on August 25th.
Hailing from Dundalk, Just Mustard are an Irish rock band that transcends space and time with their music. Having signed to Partisan Records and toured continuously with Fontaines D.C., they recently embarked on their own tour to mark their second album.
Heart Under takes the personal and universal struggles of lockdown and turns them into a passionate artist explanation that plunges deep into darkness. The eerie but soft vocals of Katie Ball combined with the echo of intermingling guitar and heavy drums make for a surrealist landscape of sound that pulls listeners into their world.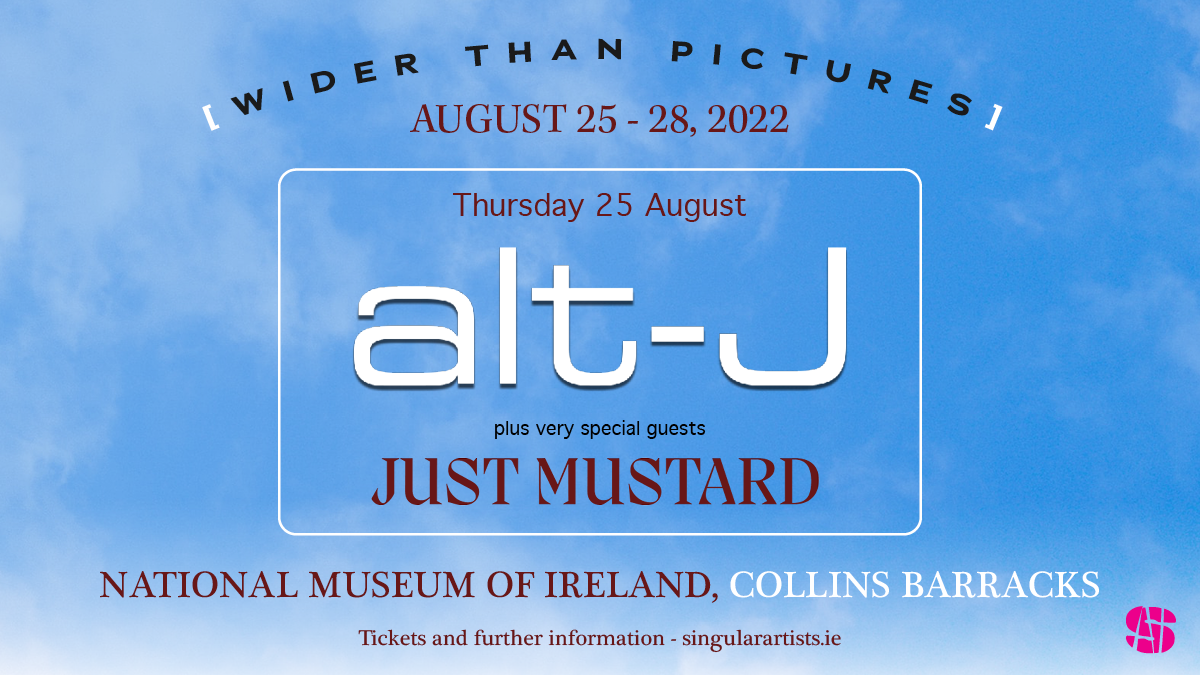 Advertisement
Hot Press' Will Russell describes their sophomore album as a project to "tap into the dissonance of a dystopian cosmopolis" in his review of Heart Under. Their music defies any kind of genre or era, ebbing in flowing in an intense dreamscape that makes listeners forget what they know about the limits of music.
Fans will be able to catch Just Mustard on stage with award-winning British band alt-J as the opening acts for Wider Than Pictures 2022. Other acts include Simply Red, Fleet Foxes and other special guests.
Hot Press are doing a limited time giveaway for two tickets to alt-J's show ending on August 21. Check out the competition and enter for your chance to win at @hotpressmagazine on Instagram.