Lifestyle & Sports
15 Dec 20
Festive Drinks Special: We Whiskey You A Merry Xmas & A Happy New Beer!
No cockle will be left un-warmed as we guide you through the pick of the festive Irish tipples. Sláinte!
G iven the travails of the past twelve months, we're extra entitled to enjoy a cup or three of cheer this holiday season.
As a wise beer man once said to me, "The key is to drink less but better", which is where this Hot Press Festive Drinks Special comes in handy.
As we've been saying for many a year, the quality of the beer, cider, whiskey and other spirits being produced with much love on this island is off the scale.
With so many of their traditional outlets having to pull the shutters down, some never to return, brewers and distillers came up with innovative new ways of getting their products out there.
One of the funnest nights in we had during Lockdown Part 1 – thankfully, it's not an oxymoron – was the online Twitter tasting party thrown by Lambay Whiskey who got the renowned Steve Rush from @TheWhiskyWire to guide us through their award-winning Small Batch Blend and Single Malt bottlings.
We've also been loving our nightly nip of Grace O'Malley, the rock 'n' roll-inclined whiskey brand that very kindly sponsored the first series of the Hot Press Lockdown Sessions.
Advertisement
A gold medal winner at the Spirits Business Irish Whiskey Masters – "The whiskey I've been waiting for," enthused competition chair Karen Taylor – it not only tastes great but looks impossibly cool in its leather-bound decanter special edition for Christmas. We're also very partial to Grace's Irish Gin, another Spirits Business gold medalist, which is perfect for festive cocktail-making and smooth enough to sip on its own.
The Dubliner Irish Whiskey has collaborated with local artist Sketchy Inc on their limited-edition Christmas gift-box, which weaves The Liberties, The Custom House, the Poolbeg Chimneys, Phil Lynott and James Joyce into a festive tableau.
"This was a dream project for me," Sketchy Inc says. "The Dubliner Irish Whiskey and I both share a love for the city, and wanted to capture the spirit of it so that we can share it with you."
A delicious 40% blend of malt and grain whiskey, aged for three years in bourbon casks, The Dubliner Irish Whiskey is available across the capital in Tesco and Dunnes Stores.
Meanwhile, Walsh Whiskey in Carlow didn't let Covid get in the way of them raising a whopping €16,000 for the Jack & Jill Children's Foundation's provision of 1,000 homecare hours for seriously ill kids under five and their families.
They've also warmed our hearts with the latest release of Writers' Tears, AKA the Dram of Dreamers, which is all sorts of wonderful and should be standard issue for us journalists. Look out for it and their other seasonal releases.
Proudly independent and Irish are Kinnegar, one of the craft beer heavy hitters who are the only brewery we know of that have their own branded table lamps and cushions amongst the goodies available from kinnegarbrewing.ie/shop.
Advertisement
They're the sort of 4AD of breweries in that everything bearing their distinctive running rabbit logo is worth checking out.
We've an extra special place in our hearts for their 4.8% Yannaroddy Porter, a gold medal winner at the highly prestigious Brussels Beer Challenge and a real winter sat-in-front-of-the-fire sipper. Also striking Brussels gold this month were Kinnegar's Black Bucket Black Rye IPA, Donegal Lager and Thumper Double IPA.
One of the newest breweries on the block is D8 Beers who've commandeered the Thomas House bar for the making of their Winter Ale, an 8% Christmas seasonal with hints of honeycomb, caramel, dried fruits, biscuit and orange zest.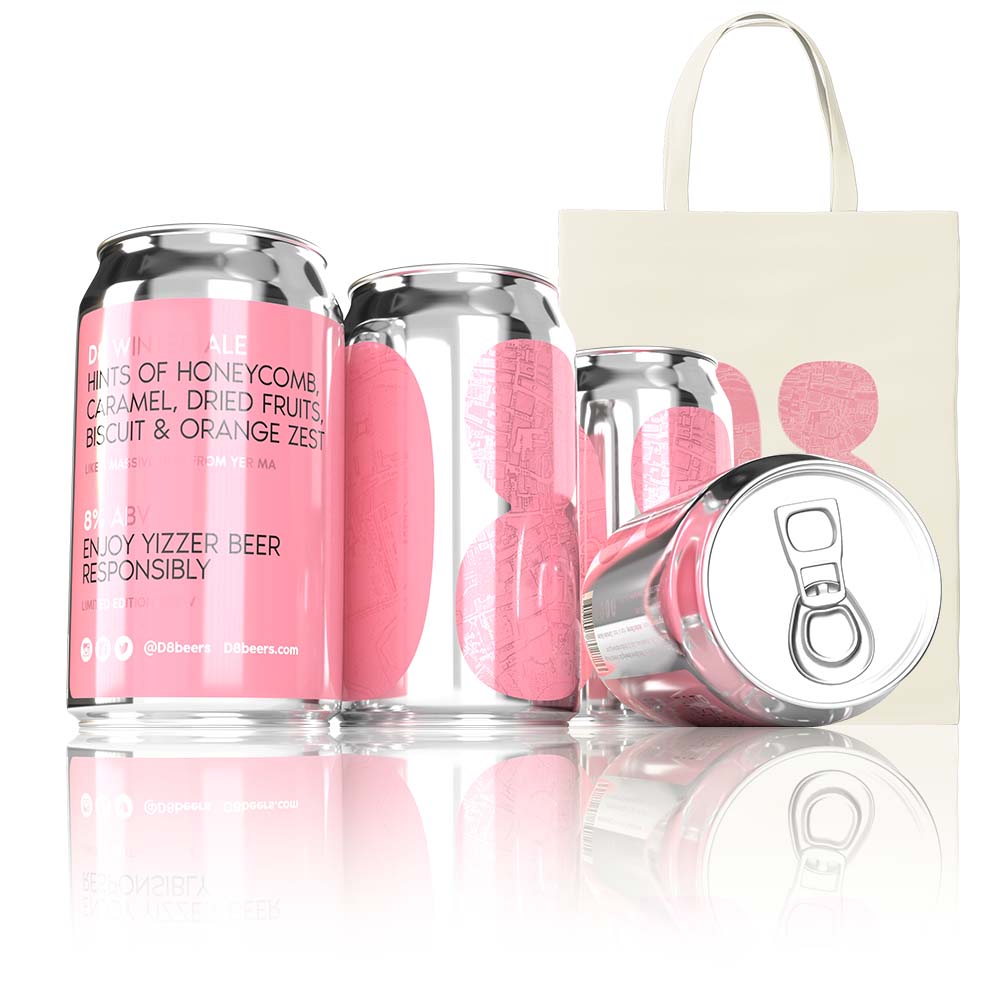 All of the proceeds from it are going to My Lovely Horse Rescue, the animal welfare charity run by Cathy Davey and her partner Neil Hannon who, courtesy of his Father Ted Song For Europe classic, is responsible for the name. December 18 finds them joined by an array of special guests for a festive knees-up in Camden Studios, which will be broadcast on Facebook Live from 8pm.
To swell their coffers order your Winter Ale direct from d8beers.com and tell them Hot Press sent you.
Also on our Christmas craft beer radar are Wicklow Wolf's Peanut Butter Cup Imperial Stout; White Hag's Noel Egg Nog Pale Ale; Dungarvan's legendary Coffee & Oatmeal Stout; Eight Degrees' Sherry BA Belgian Tripel; and a really sensational Winter Seasonal Red IPA from Hope Brewing, which has been our go-to session ale for the past few weeks.
Advertisement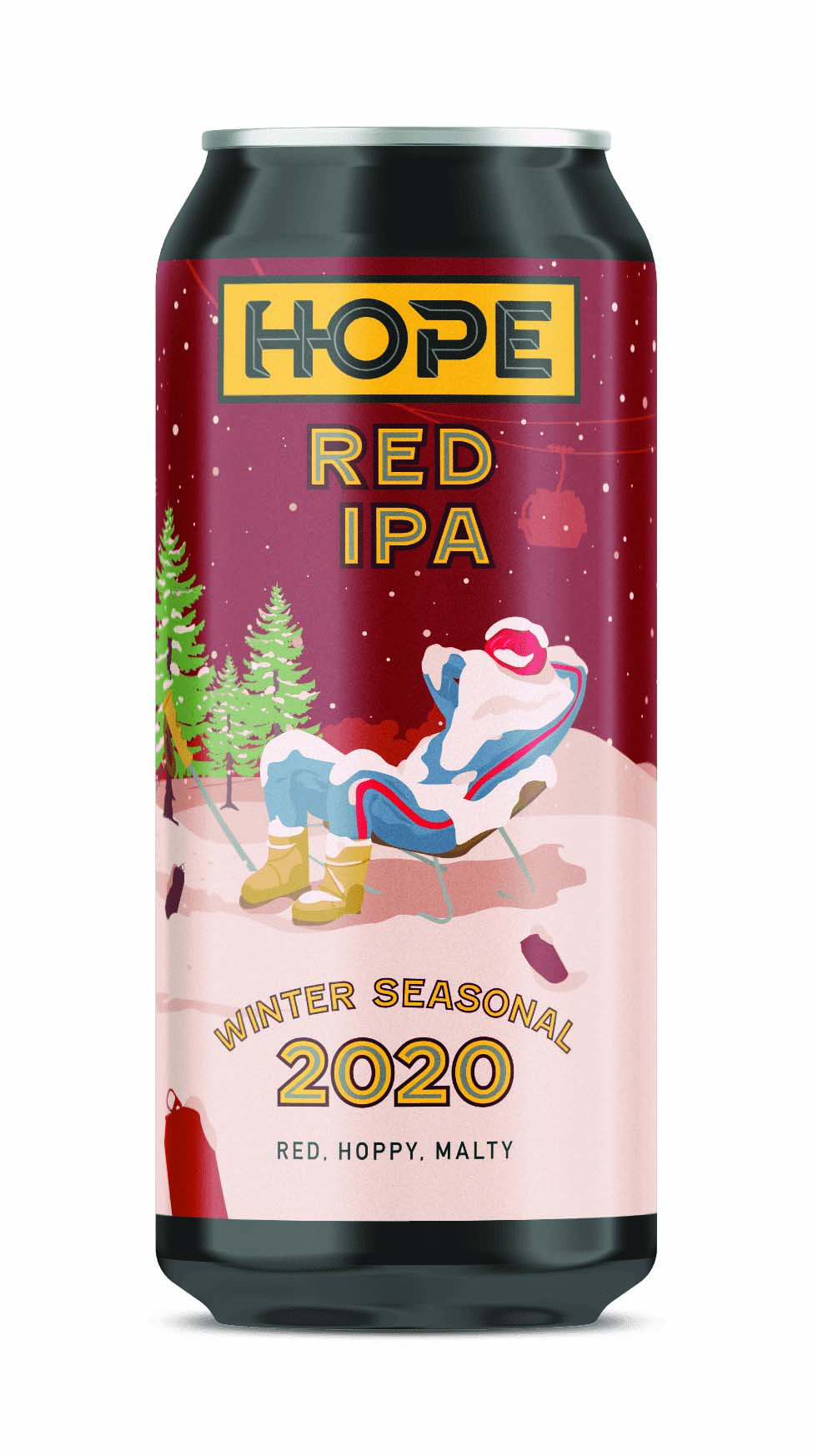 If you need another stocking-filler for the beer nut in your life, Early Bird tickets have been released for the second Fidelity Beer Festival, which fingers crossed will be held on July 16 and 17 in the Dublin Mansion House. Brought to you by the nice people from Whiplash brewing, day entry is €62.50, which covers all, yes all, of the fine beers you'll get to sample. Hit them up at fidelity.beer.
Wherever you are; whoever you're with; and whatever you're drinking to this Christmas, have a great one!
RELATED
Lifestyle & Sports
27 Apr 21